MLB's 7 Biggest Forgotten Legends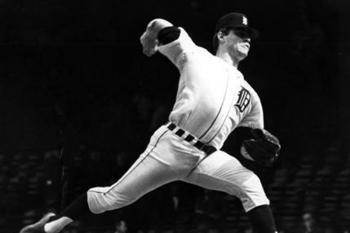 photo courtesy of mediagallery.usatoday.com
As baseball fans, we often get caught up in the luster surrounding the superstars of the game. As a result, we tend to harp on them and thus forget about the other key contributors who stayed out of the spotlight.
For example, the 1998 New York Yankees were a team full of great players like Derek Jeter, Bernie Williams and Mariano Rivera, but it was average third baseman Scott Brosius who was named World Series MVP that year. Now, how many of you out there fondly remember him?
More importantly, how many people here know about former Detroit Tigers ace Denny McLain, who had one of the best individual seasons in baseball history?
That being said, let's take a step away from the spotlight and look back on some of the game's forgotten legends.
No. 7: Al Oliver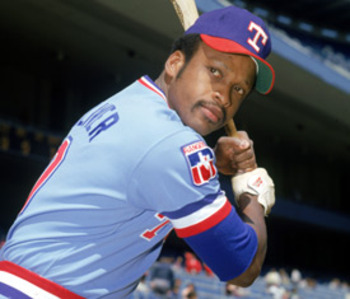 photo courtesy of sportsjournalists.com
Over 18 MLB seasons, Oliver was one of the most productive hitters of his generation. He won a batting title at age 35 in 1982 as a member of the Montreal Expos, and in 1971, when playing for the Pittsburgh Pirates, he won a World Series ring as one of the starting outfielders.
Oliver also appeared in seven All-Star games and retired with a .303 lifetime batting average to go with 2,743 career hits.
Ready for the crazy part? He isn't in the Hall of Fame.
No. 6: Harvey Haddix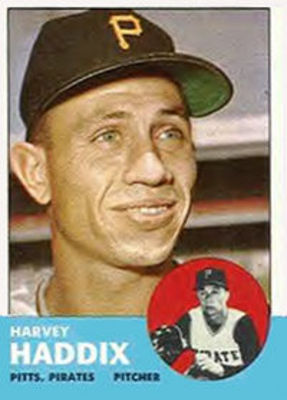 photo courtesy of midwestsportsfans.com
Unless you were a diehard baseball fan in the 1950s or '60s, chances are you've never heard of Haddix. Yet when pitching for the Pittsburgh Pirates on May 26, 1959, he had one of the best and most unusual pitching performances in baseball history.
Though merely an average pitcher, Haddix pitched 12 perfect innings against the dangerous Milwaukee Braves...and LOST. You see, the game was scoreless heading into the bottom of the 13th, and a fielding error by third baseman Don Hoak ended the perfect game.
The Braves would manage one hit and score the winning run later that inning, leaving Haddix to end the day with a 12.2-inning one-hitter—and a loss.
No. 5: Pete Gray
photo courtesy of sportsillustrated.cnn.com
Though he only had one arm, Pete Gray managed to have a brief run in the major leagues as an outfielder for the St. Louis Browns.
In 77 games, all in the 1945 season, Gray hit .218 with 13 RBI and even five stolen bases.
His time in the big leagues may have been brief, but the fact that he even got there after losing his right arm in an accident is just plain incredible.
No. 4: Denny McLain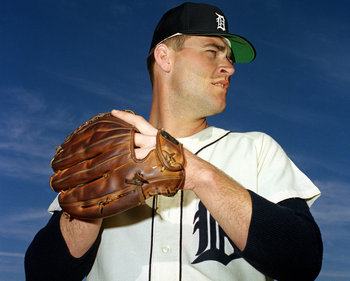 photo courtesy of mlive.com
Innings limits and pitch counts have kept most pitchers of today's generation from having absolutely dominant seasons, with few exceptions, but the most dominant season of baseball's modern era easily belongs to Denny McLain.
Pitching for the Detroit Tigers in 1968, the man posted an incredible record of 31-6 with an astounding 1.96 ERA and 0.905 WHIP.
The right-hander also tossed 28 complete games as he took home both the AL Cy Young and MVP Awards in leading his team to the World Series against the defending champion St. Louis Cardinals.
However, in the Fall Classic, it wasn't McLain who carried the team to victory.
No. 3: Mickey Lolich
Dick Raphael-US PRESSWIRE
In the 1968 World Series, it was McLain's teammate Mickey Lolich who dominated on the mound. The lanky lefty went 17-9 with a 3.19 ERA that year, overall very respectable numbers. In the World Series, though, he turned on the afterburners.
Against a dangerous St. Louis Cardinals team, Lolich went 3-0 in three World Series starts, posting a 1.67 ERA and tossing a complete game each time. He only allowed five earned runs.
Naturally, he was named World Series MVP. He would be an average pitcher with a couple of good seasons for the rest of his career before retiring after the 1979 campaign, but the fact that his legendary postseason doesn't get much attention just seems like an injustice.
No. 2: Jack Chesbro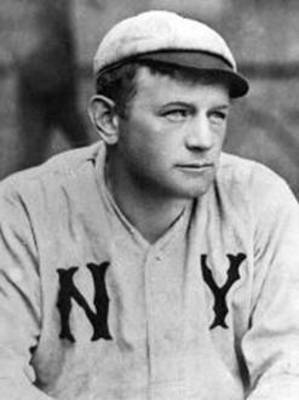 photo courtesy of gothambaseball.com
Not many people know about "Happy" Jack Chesbro, a pitcher for the New York Yankees in the early 1900s. Yet in 1904, he had one of the most memorable individual seasons in baseball history.
That year, Chesbro went 41-12 with a 1.82 ERA in tossing an astounding 454.2 innings. Yes, it was a different era back then, but the numbers are impressive nonetheless.
No. 1: Dick Allen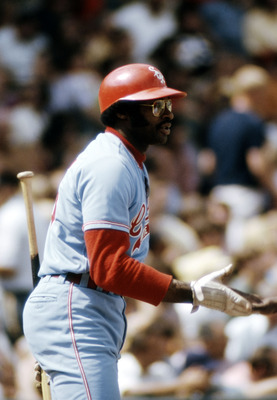 Dick Raphael-US PRESSWIRE
In 15 MLB seasons, Allen put up great numbers for someone who ended up retiring at age 35. For his career, he hit .292 with 351 homers and 1,119 RBI.
In 1972, playing for the Chicago White Sox, he hit .308 with 37 home runs and 113 RBI on his way to being named AL MVP. Allen also appeared in seven All-Star games.
Yet the man is not in the Hall of Fame because of his having a bad attitude for most of his career. As a result, my guess is that most fans have tried to block his memory out.
Seeing as those numbers are Cooperstown-worthy, it's time to forgive and forget and have the Golden Era Committee vote him in like he deserves.
Keep Reading