Ranking the Best XI Coolest Cleats in World Football Right Now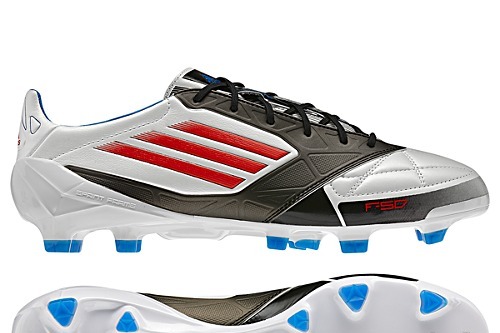 Photo courtesy of www.adidas.com
World football's biggest stars have the best and coolest cleats in the game.
Football certainly has flash in all parts of the games, with teams and individual players and kit designers all dazzling in various aspects. Cleats fall into that category too if they are designed well.
They aren't just about looks though as some of the coolest cleats are also best in terms of quality. This list takes a look at some of the best cleats in the business, many of which are being worn by the game's best players.
Here are the best 11 coolest cleats in world football right now.
Begin Slideshow

»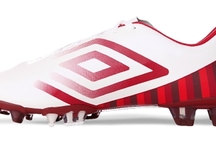 Photo Courtesy of www.umbro.com
Umbro always has some solid cleats. This GT 2 cleat is light-weight, comfortable and has a nice look. I've never worn Umbro cleats but I am a fan of red and white and any cleat that is light-weight.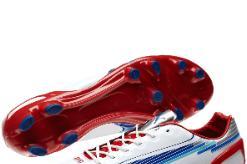 Photo courtesy of www.shop.puma.com
Puma's EvoSpeed 1 provide superior control on multiple surfaces. My only encounter with Puma boots wasn't a positive but they usually have some good designs for their cleats and that's the case again with this EvoSpeed.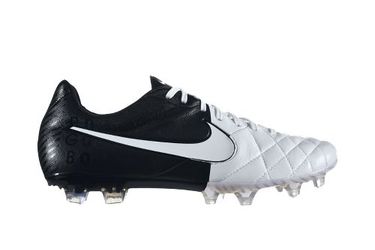 Photo courtesy of www.nike.com
The Nike Tiempo Legend is supposed to bring players excellent control on the field. I've never worn Nike cleats so I wouldn't know. The classic white against black color scheme makes it look really good though.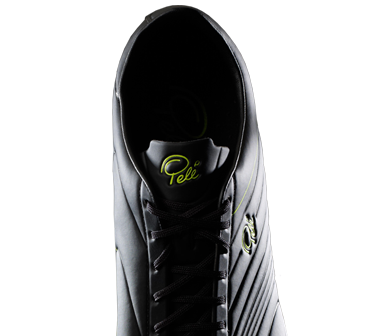 Photo courtesy of www.pele-sports.com
Who wouldn't want to wear a cleat named after arguably the best player ever to play the game?
Complete with an incredibly sleek black look and tons of technology, the Pele Trinity 3E looks and, hopefully, performs the part where top-class cleats are concerned.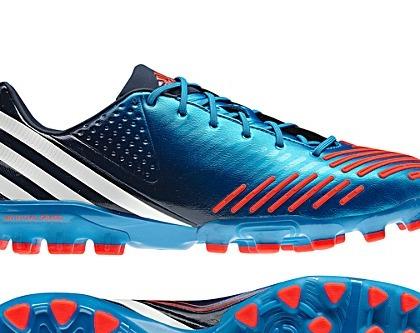 Photo Courtesy of www.adidas.com
Adidas produced a lightweight cleat for its Predator line and the design is really good-looking as usual.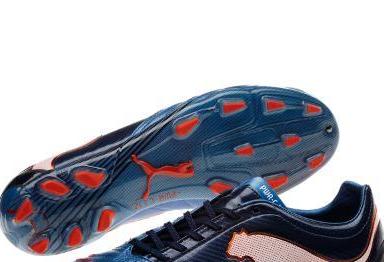 Photo of courtesy www.shop.puma.com
Puma's PowerCat 1.12 has a pretty simple design and can even come in all-black. Every cleat has its significant features and this one is no different.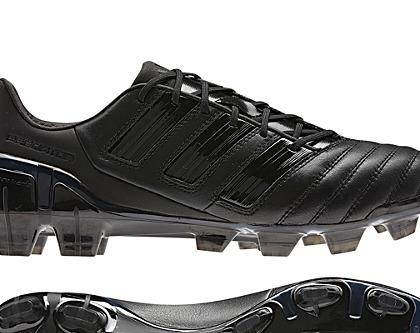 Photo courtesy of www.adidas.com
You can never go wrong with an all-black cleat especially if its made by Adidas. You know you get top quality with a cleat from Predator line and the color makes it simple, classic and fantastic all in one.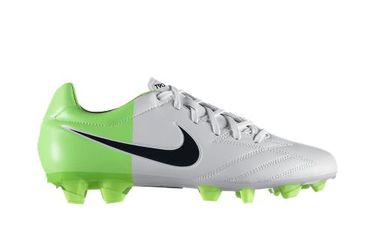 Photo Couresy of www.nike.com
For players who want a well-designed boot that is specifically designed for ball control then the Nike T90 Laser IV KL would be the way to go.
The boot is comfortable and, as is always the case with Nike cleats, looks really good as well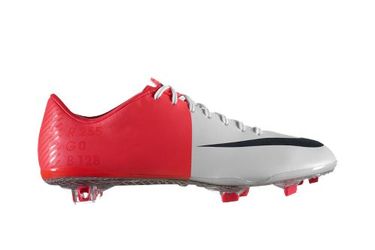 Photo courtesy of www.nike.com
As always, Nike tries its best to produce high quality, lightweight and sleekly designed cleats. The Nike Mercurial Vapor VIII fits all those attributes and has features that make it extremely good for the fleet-footed.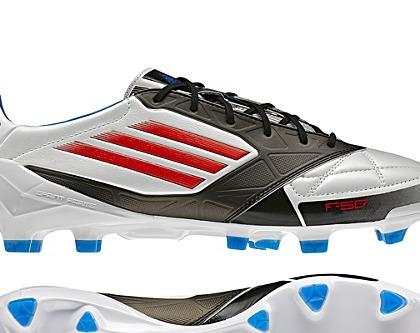 Photo courtesy of www.adidas.com
I have and always will be an Adidas fan when it comes to cleats so this may be a bit of bias here. The majority of Adidas' top cleats are made with real leather and that's no different with this one.
Along with a really nice look, cleats in the F50 line, the ones that aren't synthetic that is, are top quality in all aspects.