6 European Coaches Who Could Easily Be Sacked by Christmas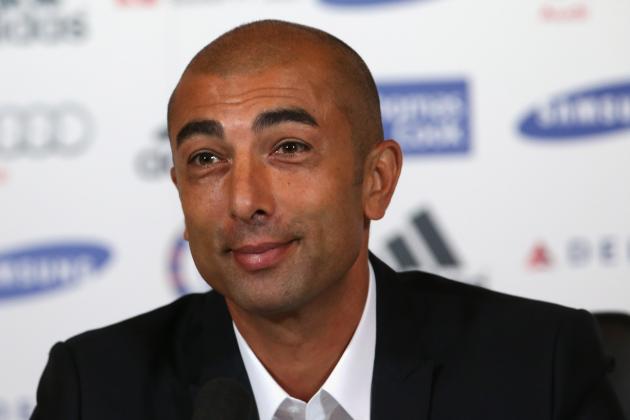 David Rogers/Getty Images

Every year, in practically every major league in world football, at least one or two clubs decide that their respective managers have steered the club so off-course that they must be sacked or removed before Christmas.
Last season, in the English Premier League for example, this was what happened with Steve Bruce at Sunderland, who was fired at the very end of November.
In the Bundesliga, we saw several cases in which this happened: Michael Oenning was sacked by mid-September after a terrible start to the domestic season with Hamburg, and Ralf Rangnick resigned soon after as Schalke continued to under-perform in the Bundesliga under his leadership.
Finally, Markus Babbel, despite doing a fine job with Hertha Berlin, was sacked midway through December after reportedly (according to ESPN) renewing his contract with the club.
In this list, we'll examine the managers most at risk of getting sacked next season in Europe's big leagues.
Please know ahead of time that we are not predicting that all or even half of these managers will get the sack before Christmas this year. We're simply saying that of all the managers in European football, these are the ones most at risk of getting sacked, and we certainly wouldn't be surprised to see one or two of them removed from their post come Christmas.
With that disclaimer out of the way, let's get to the good stuff. Feel free to opine afterwards with who you think might be most at risk of being out of a job towards the end of 2012.
Begin Slideshow

»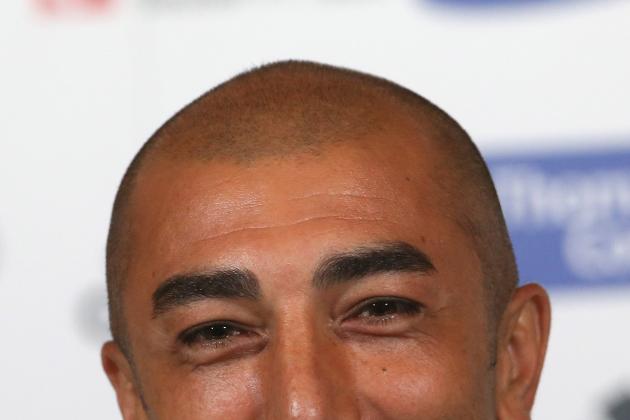 David Rogers/Getty Images

Let's not beat around the bush; it's a known fact that Roman Abramovich doesn't have much faith in Roberto Di Matteo.
After all, RDM was only made head coach at Chelsea when Chelsea were unable to get a big-name manager to replace Andre Villas-Boas. And towards the end of the season, Chelsea spent a good amount of time trying to lure Pep Guardiola and others to Stamford Bridge before awarding RDM a two-year contract.
RDM even had to threaten to leave Chelsea in order to be awarded a two-year contract in the offseason, as opposed to a one-year one.
Now obviously, it'd be a stretch to say that Abramovich wants RDM to fail; clearly, it is not in the Russian oligarch's interest at all to see the former West Bromwich Albion manager bring anything but success to Chelsea.
But more than likely, Abramovich will not allow RDM to make many mistakes. And with the club thoroughly overhauling the squad, RDM won't be able to count on beginner's luck or the relationships he formed last season to carry him through this season with Chelsea.
RDM has proven himself very talented, but if results go south for an extended period in the first half of the season, and Chelsea fail to compete with the likes of Manchester City and Manchester United for the title, I wouldn't be surprised to see RDM let go, especially if Pep Guardiola or another high-caliber manager is available on the market.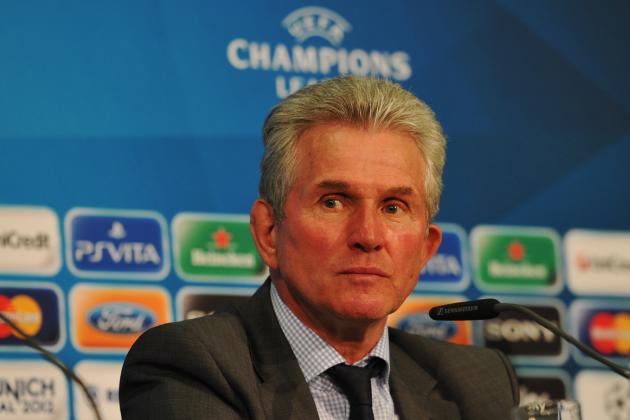 Handout/Getty Images

There are two ways to view Bayern Munich's 2012-13 season. On one hand, the club did very well to reach the final of the Champions League, the final of DFB-Pokal, and still manage to contend for the Bundesliga title until the final weeks.
On the other hand, Bayern Munich were outlasted in a Champions League final they dominated (possession-wise and shots-wise) and were twice beaten by a less-experienced Borussia Dortmund team in arguably the club's two biggest games of the season (excluding the CL final).
For many Bayern Munich fans and staff members, that amounts to a big failure on the part of the club, especially since the season ended with no new silverware.
Jupp Heynckes boasts a very mixed résumé; for as much as his honors and experience speak to his pedigree as a manager, his lack of an extended managerial spell since his four years with Bayern Munich back in 1987-1991 speaks to his inability to placate fans and board members alike with silverware.
Should Bayern Munich struggle this year early on like they did last year domestically, there is always a chance that Heynckes could be shown the door early.
However, for a club as well-run as Bayern Munich, it must be said that Heynckes would really have to mess up for such a scenario to unfold before the end of the season.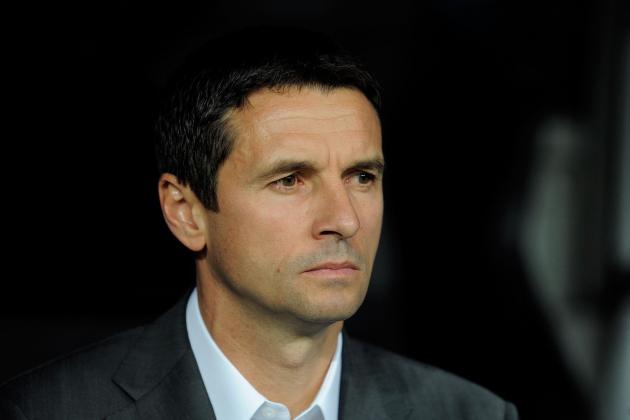 Denis Doyle/Getty Images

Remi Garde, a former defender for both Lyon and Arsenal, will be tasked with the rather onerous job of returning Lyon to the Champions League and maintaining the club's status as one of France's top three clubs.
One would think that such a task would not be too difficult in France, whose domestic league is often criticized for being too uncompetitive or too weak, but such thoughts are premature and ill-conceived.
Especially with the emergence of Montpellier, through excellent club management, and Paris Saint-Germain, through the investment of hundreds of millions of Qatari dirhams, Ligue 1 is more competitive than ever before.
Lille, though now stripped of all three of the forwards which brought the club the title in 2010-11, are still competitive, and have smartly acquired Salomon Kalou's services on a free transfer, while Marseille look set to fight for a Champions League spot as well with new manager Elie Baup replacing Didier Deschamps.
If Garde can stay in the top five or six of the league during his first few months as manager at Lyon, he should survive until at least beyond Christmas.
However, if the pressure of his first-ever coaching gig gets to him, he could be quickly replaced at Lyon.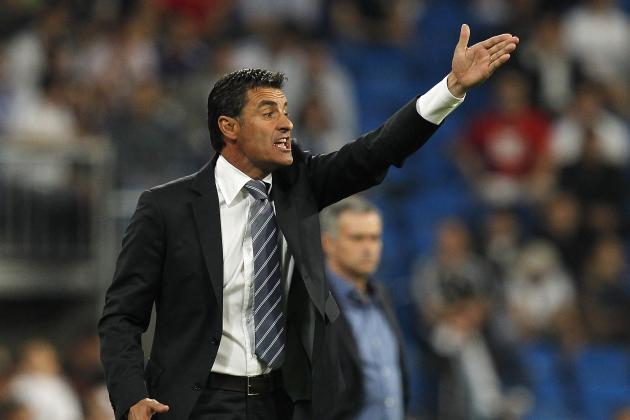 Angel Martinez/Getty Images

Long gone are the days when being manager of Sevilla was a nice, stable job. Since sacking Manolo Jimenez at the end of the 2009-10 season, Sevilla have gone through three coaches in two seasons, with Michel being the fourth.
And it's not as if Michel is being tasked with an easy job, either. Expectations at Sevilla remain fairly high, despite the fact that the squad is comparatively low on talent (when compared to its rivals) and the club's budget is very small.
It's not clear what Michel is expected to deliver, but one would expect that a top-six finish or a Copa del Rey triumph would be what Michel would need to hold onto his job.
That isn't so easy when Real Madrid, Barcelona, Atletico Madrid and Malaga definitely boast superior squads than Sevilla's, and Athletic Bilbao and Valencia aren't doing too badly for themselves either.
If Michel fails to stay in the top six or seven during his first couple of months in charge, or records a few consecutive bad results, President Jose Maria del Nido may just show his lack of patience once again by firing Michel early on in the season.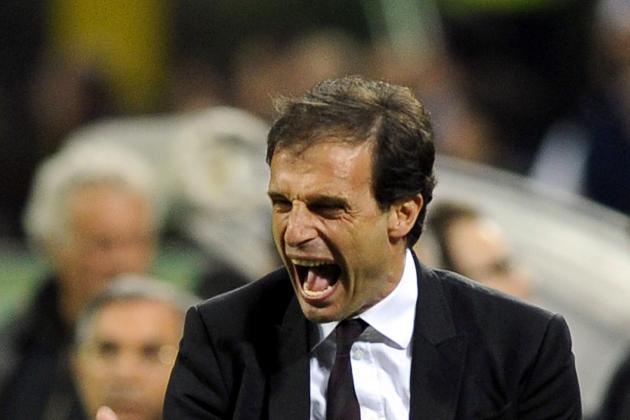 Claudio Villa/Getty Images

It's really sad how the game of football plays out sometimes. Just a month ago, AC Milan coach Massimo Allegri was happily thanking AC Milan owner Silvio Berlusconi for holding onto Thiago Silva and Zlatan Ibrahimovic despite the advances of Paris Saint-Germain.
Now, Allegri has not only been left disappointed by their sales, but he will also likely not be provided with a like-for-like replacement for either star player, forcing Allegri to throw away whatever plans he had for AC Milan for next season and effectively start from scratch, forging a new identity for the side.
He'll have to deal with a defense that has lost it's two best defenders in Alessandro Nesta and Silva, and he'll have to adjust his team's offense to cope with the departure of a centre-forward who scored 35 goals and assisted 14 others last season.
You really have to feel for the guy.
Nevertheless, expectations at the San Siro will likely stay sky high, because Rossoneri supporters will not quietly accept a drop in the stature of AC Milan in world football.
If AC Milan fail to remain in the title race early on, and drop down to third or fourth, or even lower, Allegri may just be made an early scapegoat for the mistakes of Adriano Galliani and Berlusconi.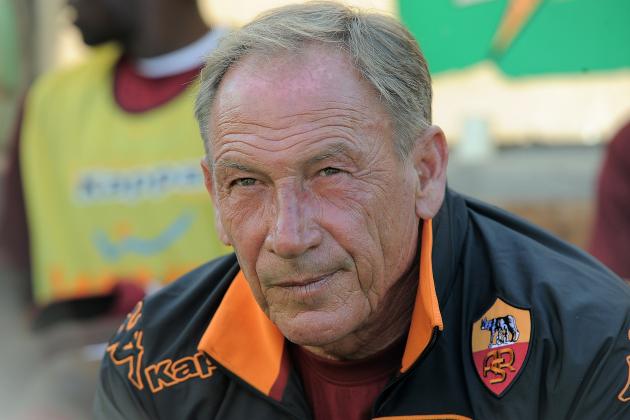 Dino Panato/Getty Images

So far, the American revolution of Thomas DiBenedetto has not gone exactly according to plan.
Despite spending more than €80 million in new signings last season, many of these signings either backfired or were ill-advised from the start, such as the purchases of Bojan and Marco Borriello for €12 and €10 million, respectively.
Due to this and other factors, ex-Barca youth coach Luis Enrique failed to succeed at Roma, finishing in seventh place in Serie A, out of both the Champions League and Europa League. He was relieved of his duties at the end of the season.
Into this managerial vacuum steps Zdenek Zeman, who will be returning to the club since managing it in 1999.
Despite boasting a much longer résumé than Enrique, not much has changed for Zeman as Roma's new manager. The club's deadweight of course remains—Francesco Totti is only getting older, and Fabio Borini, one of the club's break-out stars in 2011-12, was recently sold to Liverpool.
If anything, life will be harder for Zeman than it was for Enrique, or at least that's what one would believe with the negative changes so far. If Zeman cannot keep up, and results do not allow Roma to stay in at least eighth place, Zeman could become the second managerial casualty of the DiBenedetto reign at Roma.