Magic Trade Rumors: Orlando Shouldn't Rush to Take Cleveland's Offer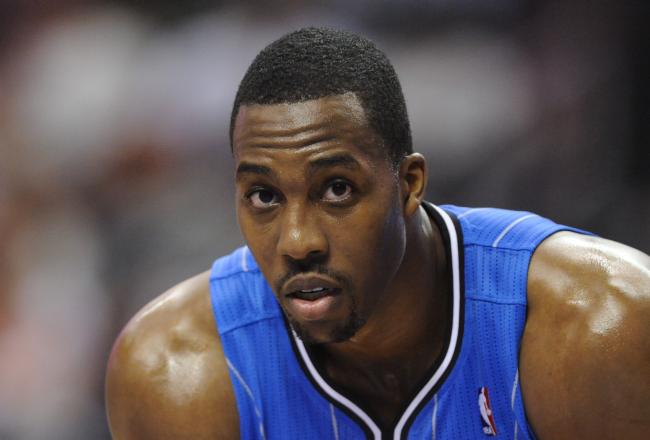 Howard Smith-US PRESSWIRE
Guess what? Dwight Howard changed his mind again.
I know, I know. You're shocked. The Orlando Magic star center isn't someone who usually flips his stance on something, but it appears he has flip-flopped on us.
The news comes from Real GM's Jarrod Rudolph, who has a close relationship with the big man:
The six-time All-Star has moved on from his Big Apple infatuation and is locked in on joining the Los Angeles Lakers, sources tell RealGM.

The Lakers, Orlando Magic and Cleveland Cavaliers are reportedly discussing a three-team trade that would send Howard to the Lakers, Andrew Bynum to the Cavaliers, while the Magic would receive Anderson Varejao and multiple draft picks.
Well, that was quick. Howard's willingness to re-sign with the Los Angeles Lakers in the offseason, apparently, was dependent on Antawn Jamison.
Of course.
Now that the Lake Show have signed the veteran power forward, Howard is good to go. Well, that's all fine and dandy for Los Angeles, but we need to remember Rob Hennigan and the Orlando Magic still hold the power.
Everyone seems to be nice and happy, getting exactly what they want, but the Magic are still only getting Anderson Varejao and draft picks in return.
Presenting... the Anderson Varejao highlight video
Yes, they would likely get rid of some of their bad contracts, and yes, Varejao is an elite rebounder who brings energy on the defensive end, but the Magic have a better offer out there.
The Houston Rockets have a slew of young, talented players (seven, by my count, that have one year of NBA experience or less), they have cap room—even with Jeremy Lin and potentially Omer Asik—to take on bad contracts and they have picks to give up.
Orlando's lack of interest in going after Andrew Bynum means the plan is simple: Start over and rebuild.
A 29-year-old Anderson Varejao and draft picks is not as good of a way to rebuild as multiple players under 24 and draft picks.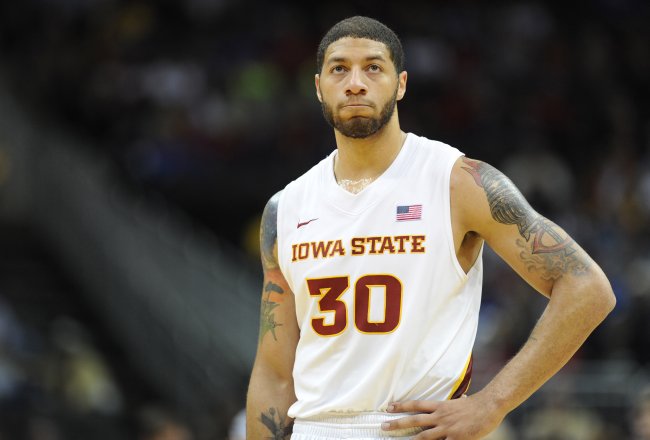 Royce White and other youngsters is certainly more intriguing that Anderson Varejao. Right?
Peter G. Aiken-US PRESSWIRE
Of course, the deal is contingent on, you know, Daryl Morey actually accepting a deal, which has yet to happen. But that's why Orlando needs to be patient.
Dwight Howard isn't happy in Orlando, but who cares? Even if he does his best three-year-old impression and sits out, his trade value isn't going to decline. He doesn't suddenly stop being a dominant seven-footer who can contribute on both sides of the court.
At the very worst, Orlando should wait out Morey. If he starts to get desperate and finally pulls the trigger, then great, the Magic suddenly have a lot of great pieces to contend in two or three years.
If he doesn't, then you can still go back to the three-way deal with Los Angeles and Cleveland and get Varejao and the picks. I don't really see that offer ever coming off the table.
Where's bad?
Nowhere's bad.
As much as we all hate hearing about Dwight Howard every single day of the week, there's a good chance Orlando's front office doesn't give a fart. They have a good seven months until the 2013 trade deadline. They even have a good four months until the NBA regular season starts.
There's no point in rushing a deal that doesn't return the absolute max for your six-time All-Star.
This article is
What is the duplicate article?
Why is this article offensive?
Where is this article plagiarized from?
Why is this article poorly edited?

Orlando Magic: Like this team?