WWE Raw: Is 3 Hours Enough for the 1,000th Episode?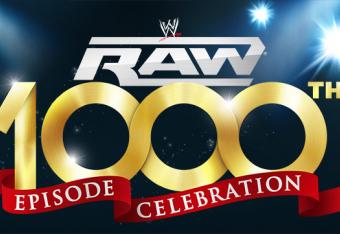 wwefansnation.blogspot.com

WWE Raw will air its 1,000th episode on the July 23, 2012.
The episode has been given a three-hour slot and will continue this trend for the foreseeable future.
However, for the 1,000th episode, a lot of people are wondering—is it enough?
Raw 1000 (to me at least) is an event comparable to the biggest event of the wrestling calendar, WrestleMania.
The amount of legends returning, the amount of build and buzz that surrounds the main event and the amount of promotion that the episode has received really makes it feel like something special as opposed to the usual three-hour episodes of Raw which usually fall short in terms of content and entertainment.
There are some decent storylines that have been created recently and the modern roster is being driven in the right direction bar a few minor discrepancies such as the so called 'comedy acts' like Santino Marella and Brodus Clay.
Dolph Ziggler has launched himself into the main event over the past few weeks, having multiple World Heavyweight title opportunities and winning the Money in the Bank match which pretty much guarantees he will gain the title later in the year.
But the WWE has seen that a quick rise to the top of the mountain would ruin what has been a brilliant push for Ziggler, so he has seemingly been given a feud with Jericho.
Not only will this be extremely entertaining, but also putting such an exciting potential champion in a feud with a veteran will help him hone and develop his skill to a level where he could carry the SmackDown brand and lead the roster as a strong champion after he has cashed in his Money in the Bank contract.
How long should Raw 1,000 last?
I hope to see more development on this feud in the 1,000th episode of Raw.
Daniel Bryan and AJ are to have a wedding ceremony that is certainly not going to go smoothly. This will quite easily eat up around 15-25 minutes of airtime.
If done properly, this could end up being a great Raw moment, but it is a risky business and ratings will likely see a drop here.
However, Bryan is a very enticing, charismatic character and AJ is the hottest Diva (not in that way fellas...) on Raw since Kharma debuted.
CM Punk and John Cena have the main event which is usually given around half an hour.
Also, with an expected interference from The Rock, this could be even longer should he decide to cut a promo after the match.
There is a rumour going around that John Cena will be the first person to lose a Money in the Bank cash-in and many have already guessed that this will be down to The Great One.
Sheamus is expected to defend his World Heavyweight Championship at Raw 1000 to bump up the ratings and give the 1,000th episode a more epic, grandiose feel to it.
This would eat up 20 minutes of the show also which puts us at over half of the show dedicated to the modern roster.
Other things that also need to be considered are squash matches by Ryback and The Funkasaurus, the Intercontinental title match that has been announced and a possible US title defence by Santino.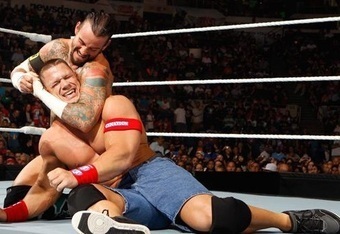 bleacherreport.com
Tag teams can't be left off the show and neither can the Divas, which means they need to be allocated some air time also.
Furthermore, with the amount of time commercials eat up, the show only lasts around two-and-a-half hours anyway which limits the WWE even more.
Many legends have made comebacks over the past few weeks to help to promote the event including Vader, Sycho Sid and Rikishi.
With a multitude of possible surprises regarding the legends, they need to be given a hell of a lot of air time, and if The Rock is on form, his promo will be no less than 40 minutes...I kid.
Nevertheless, I do not believe, with the amount of matches, promos and storylines happening in the impending event, that three hours is enough.
Moreover, the reformation of DX will also take up quite a bit of time hopefully so WWE seems to be squashing a lot into three hours.
The return of Undertaker has also been hinted at on the Internet dirt sheets.
Obviously, it is hard to predict how WWE Creative will book the event and how much time it will allocate to each act, but if everyone is to get over and if ratings are to stay high, I believe an extra hour is needed to help the show run smoothly and help it flow without feeling rushed.
On the other hand, many would argue that four hours is way too long, and in fairness, giving Raw the same amount of time as WrestleMania does seem a little ridiculous on paper.
However, it has taken just under 20 years to get to this point as Raw started in 1993, so it will be a long time before a moment this epic will ever happen again—just less than 20 years in fact.
Therefore, I believe it is perfectly acceptable to give this special occasion an extra hour as many will be expecting a fantastic show, and I know that personally, I will not want it to end—providing it is booked properly.
Three hours is great and I'm glad it will be like that for every Raw following this episode, but I think the 1,000th episode should be given the respect it deserves and should be treated like the second biggest PPV of the year.
Twenty years in the making, Raw 1000, whether three hours, whether four hours, will be a show that no one will want to miss.
This article is
What is the duplicate article?
Why is this article offensive?
Where is this article plagiarized from?
Why is this article poorly edited?