As the Knicks Let Jeremy Lin Walk, James Dolan Drops the Ball Again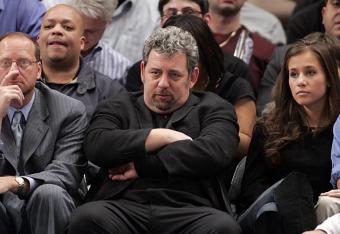 Last July, crowds gathered at Jones Beach in Long Island, New York to witness a concert by the one and only queen of soul, Aretha Franklin. Most of the spectators probably had no idea, nor cared about, who the opening act would be that night
Before Franklin blessed the crowd with her hits such as "Natural Woman" and "Daydreaming," a lesser-known group whose style could be deciphered as a rock/jazz fusion took the stage. Any New York sports fan with an eagle eye could identify the lead singer and the "JD" in JD and the Straight Shot as President and CEO of Cablevision and Executive Chairman of Madison Square Garden, James L. Dolan.
Yes, when the billionaire businessman isn't annually pummeling storied franchises deep into the abyss of irrelevancy, he moonlights as a lead vocalist cooing smooth and sensual harmony for music lovers
But, he couldn't help belting out a playful song about his main squeeze, the New York Knicks, titled "Fix the Knicks". With their virtual abomination since Patrick Ewing split town to Seattle, one would think the owner of a premier NBA team in the media capital of the world wouldn't be so jovial about personal calamity. It was almost as if he had given up hope and needed to at least humor himself when talking about the Knickerbockers, conceivably as if he was resigned in waiting for some sort of divine intervention to save his team.
From the heavens or the D-league, whichever way you interpret it, arrived Jeremy Shu-How Lin.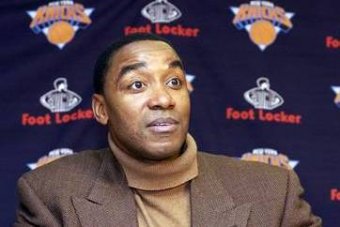 Since taking over the big boy reigns for Papa Dolan's baby Cablevision in 1999, young James has done his best to bring out a variety of emotions from the Knicks fanbase. Many times the implausible feelings read like a modified twelve-step program—first confusion then disbelief followed by anger, despair and, eventually, a sorrow acceptance.
The laundry list of Dolan follies is long and arduous. There was the six-year, $100 million max deal to Allan Houston, who could only fulfill four years of the contract with $40 million remaining when he inked his retirement papers. His infatuation with Isiah Thomas is well documented—a relationship that transformed the Knicks from rebuilding to laughably pathetic.
Through the revolving door they came, planting seeds of league-wide embarrassment all under the watchful eye of their dear leader Dolan. Marched in one by one came Eddy Curry, Don Chaney, Frederic Weis (well, he never actually made it here), Stephon Marbury and countless others soiling the once proud New York basketball brand.
Let's also not forget the Anucha-Brown-Sanders fiasco that portrayed this bumbling franchise as a modern day Animal House with J.D. playing the role as a clueless Dean Wormer.
But when Jeremy Lin fell into the Knicks' lap last February, it looked as if the seemingly doomed franchise had been given a second chance on life. A virtual unknown getting his lifelong chance to administer a shot in the arm into a dying franchise, all the while becoming a global icon overnight.
More importantly, the buzz was back in the Garden. Suddenly, the nosebleed seats at 7th Avenue and 31st Street were the hottest tickets in town. A bitter collection of once hardcore fans rose from the churned ashes of decade-long despair and united under the new phenomenon known as "Linsanity."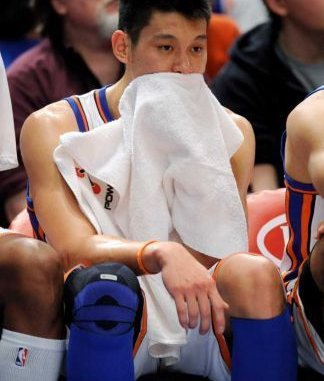 This revival should have forced Dolan to do one thing in the offseason: re-sign Jeremy Lin. His cash cow. His PR dream. His chance to slowly corral fans that departed their season ticket plans eons ago.
However, in a typical Mr. Burns-style change of hearts, Dolan took a good thing and ruined it for all.
When Lin signed an offer sheet with the Houston Rockets, many were quick to scrutinize the rational behind the move—if he loved New York so much, why even entertain another team?
Just a few days ago, Lin revealed that his offseason was spent waiting for a phone call from the Knicks that never came. Amid James Dolan's personal plans for carnival-like viewings of Lin, the Knicks never made an offer. And when the Rockets strategically back-loaded Lin's third year of the offer sheet to cost the Knicks tens of millions in 2015, New York said it was too rich for their blood.
All the while, New York signed 39-year-Jason Kidd to a three-year contract, negotiated a sign-and-trade for 38-year-old Marcus Camby and obtained 39-year-old Kurt Thomas in a swap with Portland.
There were no guarantees Lin would reproduce his magic during the next few years. In fact, chances were very high he wouldn't. But, when all the dust settled, Dolan and his crew negotiated asinine deals with aging stars and let the fan favorite walk away. The suffering Knicks enthusiasts on the verge of quietus were reeled in for a few months and spit back out.
But James Dolan has nothing to fret about because JD and the Straight Shot are still going strong. Except for a short, snarky send-off on a NY Times review of the "karaoke-grade singer" which read, "His musical talents are unlikely to endanger his day job."
A nation of Knicks fans are still trying to find out what that is.
This article appears on www.thefanmanifesto.com
This article is
What is the duplicate article?
Why is this article offensive?
Where is this article plagiarized from?
Why is this article poorly edited?

New York Knicks: Like this team?