Friday's Big Weekend Preview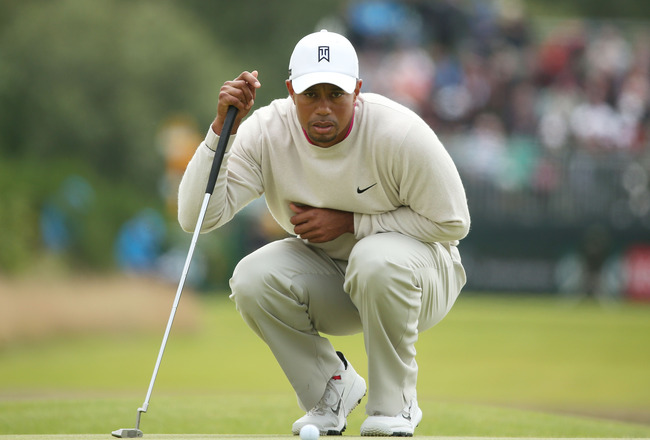 Andrew Redington/Getty Images
We're back, thankfully, after the Most Boring Weekend Ever. With the post All-Star break nothingness behind us, we turn to a weekend where things ... of interest ... are actually happening.
The Open Championship, non-summer league basketball, UFC. There are options, and it all builds up into next Friday's London 2012 Opening Ceremony, which should blow everything here out of the water in terms of HDTV eye candy.
So hopefully you caught a break last weekend, went outside, ran some errands, edged the lawn, whatever. Because we're back to normal, and couches and bar stools beckon.
Men's Basketball: USA vs. Argentina
Stu Forster/Getty Images
When: Sunday, 3:30 p.m. (ET)
TV: ESPN2
Why You Should Watch: Because it's NBA players we actually want to watch playing basketball. That, and it provides a break from Dwight Howard trade rumor 5,263.
While hardcore NBA fans can enjoy the summer league and having their Twitter timelines blow up with "sources" reports about eight-point-per-game players getting shipped around the country, normal sports fans need something more to pay attention during the offseason.
The Olympics and a star-studded roster should do the trick. Why not watch a tune-up game for the USA boys before they head to London and put their citizenships on the line.
UFC 149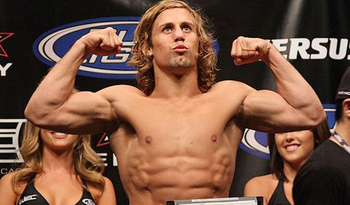 forum.bodybuilding.com
When: Saturday, 7 p.m.
TV: PPV
Why You Should Watch: Yes, the argument can be made that we're overloaded with UFC fights these days. I mean, it was just two weeks ago I plunked down $60 to watch Sonnen trip over himself in an uber-letdown of a fight.
But, if we're going to get another PPV tossed at us, at least Urijah Faber is in the main event. He's one of the UFC's biggest stars (dude can market himself, no doubt about that), and never fails to put on a good show.
MLB Hall of Fame Ceremony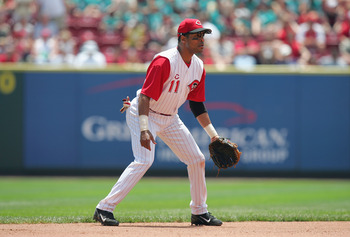 Matthew Stockman/Getty Images
When: Sunday, 11:30 a.m.
TV: MLB Network
Why You Should Watch: If you're a West Coaster like myself, why not flip this on during breakfast and watch some legendary baseball players (like Mr. Larkin, here) get their deserved enshrinement. Hey, it's way better than watching Sports Reporters or SportsCenter highlights you've seen about 12 times already.
The Open Championship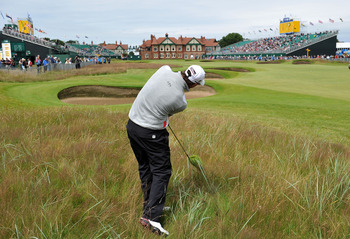 Stuart Franklin/Getty Images
When: All weekend
TV: ESPN and ABC
Why You Should Watch: If you by chance saw Phil Mickelson's expedition into the rough on Thursday, you know exactly why The British Open (I used the proper name in the title slide) is such a worthy way to kill some time this weekend.
Plus, Tiger's playing. Tiger makes everything better.
Keep Reading