Maple Leafs Trade Scenarios: Under-the-Radar Goalies They Should Be Eyeing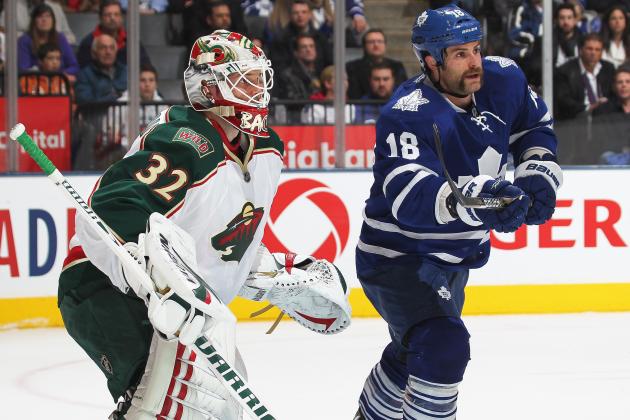 Claus Andersen/Getty Images

The Toronto Maple Leafs have some questions this offseason.
The first question is about goaltending: Will James Reimer be healthy enough? If he is, is he the goalie they want going forward?
Reimer posted a 14-14-4 record, along with a 3.10 goals against average and a .900 save percentage.
The Maple Leafs could decide they want to go after Roberto Luongo. He would present an upgrade.
Luongo will be expensive. But it's clear that the Leafs want to upgrade in goal, and can't depend on Reimer.
If they can't get Luongo, who are some under-the-radar goalies they should eyeing?
Read on to find out.
Begin Slideshow

»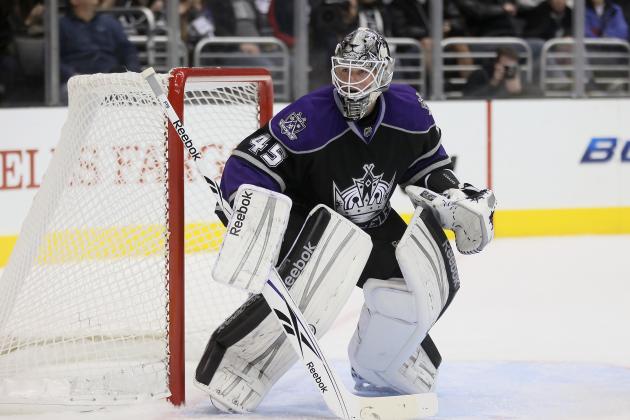 Jeff Gross/Getty Images

The Leafs have made an offer for Kings goalie Jonathan Bernier, according to Pro Hockey Talk.
What the Leafs are offering in return is not yet clear.
Bernier, only 23, has the chance to be a franchise goalie. The Kings recently signed star goalie Jonathan Quick for 10 years. Bernier, according to PHT, expects to be traded.
Bernier, a former first-round pick, was once the Kings' goalie of the future, but was overtaken by Quick.
Bernier has a career goals against average of 2.50 in 48 games.
He's untested, and only played 16 games last season. Still, he has five career shutouts.
Bernier could be better with more regular playing time. His value is relatively low, so the Leafs might be able to get him on the cheap.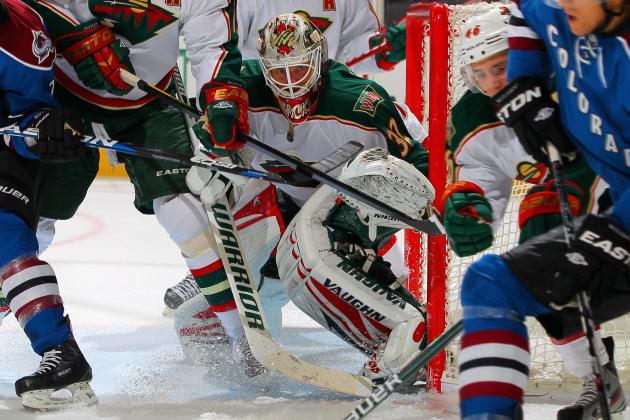 Doug Pensinger/Getty Images

Brad LeClair of Bleacher Report thinks that the Leafs should trade for Wild goalie Nicklas Backstrom.
As he notes:
Backstrom, who is an expiring goaltender, is owed over $6 million this season. The Wild may not be in a position to resign the goalie, after nabbing stud free agents Ryan Suter and Zach Parise.

Along with the recent resigning of back-up goalie Josh Harding to a new three-year deal, Backstrom's days could be numbered in Minneapolis.

Backstrom's career numbers are very solid, and at the age of 34, he probably has five to seven good years still left in him—if the Leafs choose to sign him in the offseason.

With a 2.42 GAA and a .918 career save percentage, his goaltending numbers immediately become the best the Leafs have had in net since the days of Ed Belfour
Backstrom has battled injuries and is on the downside of his career. That said, there was a time that Backstrom was one of the best goaltenders in hockey. He's a veteran who wouldn't cost much more than money.
The Wild need to dump salary and they seem committed to Josh Harding. The Leafs could take on the contract and perhaps send back a mid-to-late round draft pick.
The Leafs have the cap room and would be foolish to not at least inquire on the Finnish stopper.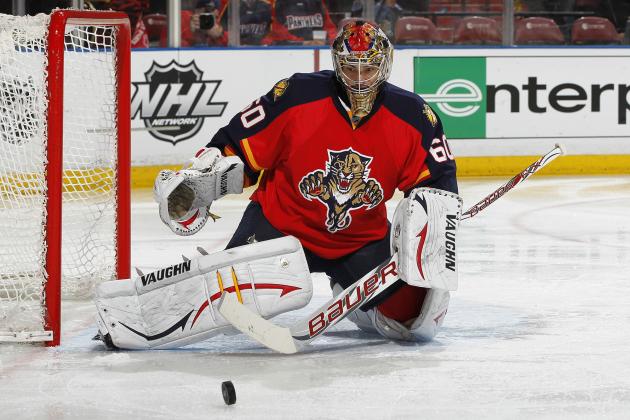 Joel Auerbach/Getty Images

The Florida Panthers are hot on the trail of Roberto Luongo, and Aaron Portzline of the Columbus Post-Dispatch says that Luongo only wants to go to Florida:
Only place Luongo is willing to be traded, as of today, is back to the Florida‪#Panthers‬.
That of course could change, but if Luongo does go to Florida, then Jose Theodore would be expendable.
Theodore had a terrific season for the Panthers, putting up a 2.46 goals against average and a .917 save percentage. He helped lead Florida to the playoffs.
Theodore isn't a long-term option, but he could be an intriguing short term option. He's a good goalie, who would be a stop-gap while the Leafs look for a more permanent solution.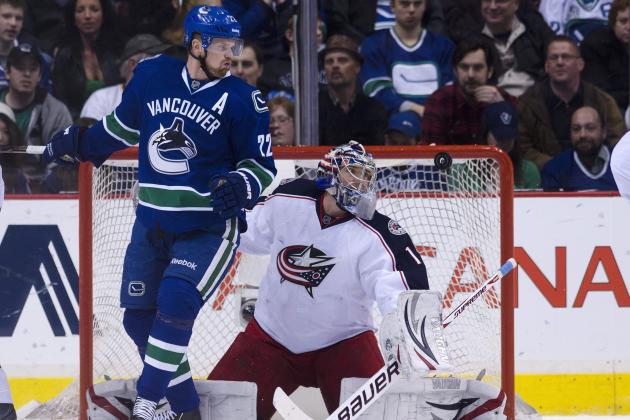 Rich Lam/Getty Images

Steve Mason won the Calder Trophy as the best rookie in 2008.
It's been all downhill since.
In 2008, Mason went 33-20-7, with a 2.29 goals against average and a .916 save percentage. He had 10 shutouts.
In the next three seasons combined, Mason has only had nine shutouts.
Last season, Mason went 16-26-3, with a 3.39 goals against average and a .894 save percentage.
To Leafs fans, Mason reminds them too much of Andrew Raycroft, who had a terrific rookie season and then struggled in Toronto after being traded for Tuukka Rask.
Mason won't cost as much as Raycroft did. In fact, he might only cost a late-round pick.
We know Mason has talent—we're just not sure where it went.
Still, it can't hurt to take a flyer on him.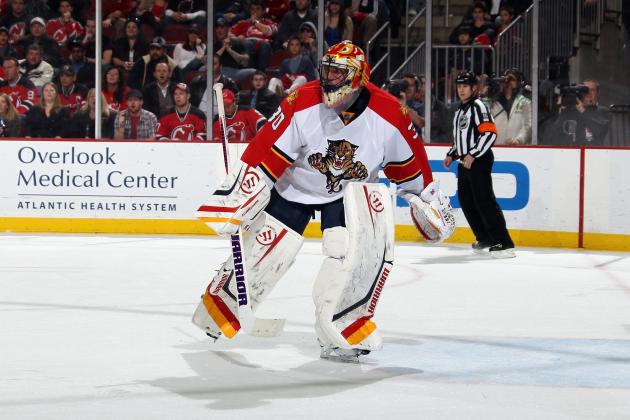 Bruce Bennett/Getty Images

Looking for a cheap option? Look no further than Scott Clemmensen.
Clemmensen put up good numbers for Florida. He went 14-6-6, with a 2.57 goals against average and a .913 save percentage.
Clemmensen is another goalie would only cost money, or perhaps a minimal prospect.
He's a veteran who, when given the chance, as put up good numbers.
In 2008, in 40 games with New Jersey, Clemmensen put up a 2.39 goals against average and a .917 save percentage.
If the Leafs want to go cheap, Clemmensen would be the perfect answer.