NCAA Football: 1 Burning Question for Each Top 25 Uncommitted Recruit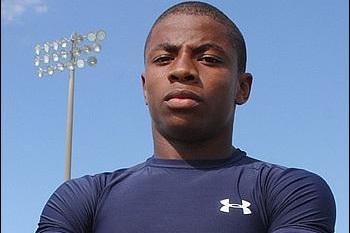 Scout.com
Earlier this week, we took a look at the one burning question for each top 25 committed recruit. We just asked one question that we were dying to have answered with those top 25 committed recruits.
Well today, let's flip it and take a look at the top 25 uncommitted recruits and ask them a burning question. Every recruit has questions that we want to ask them, and this red will be a chance to ask one of them that we are all curious about.
Let's get started.
Begin Slideshow

»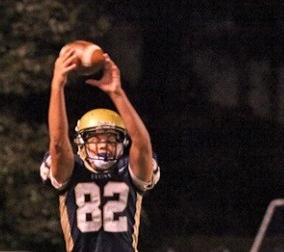 Scout.com
Henry could be making his decision as soon as a few hours from now, so we will know where he's headed soon. From Arkansas, he's a big 6'6", 240-pound TE with soft hands and excellent size.
Burning Question: Would Arkansas be a lock if Bobby Petrino were still there?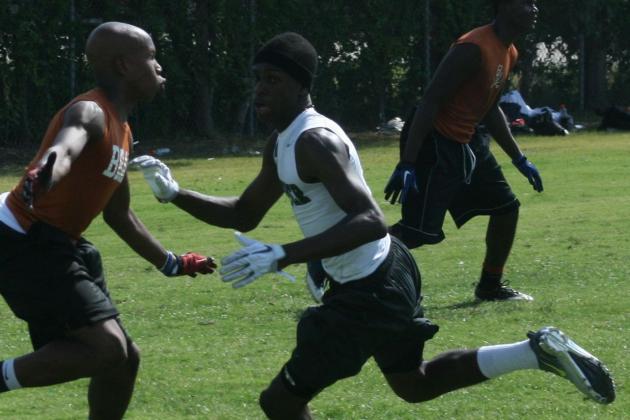 247Sports.com
The son of the Angels' right fielder, Hunter wowed with good speed, quickness and athleticism at The Opening. He is 6'0", 170 pounds and can play WR or CB for a team. Like his dad, he's also a great baseball player.
Burning Question: Will baseball impact his decision?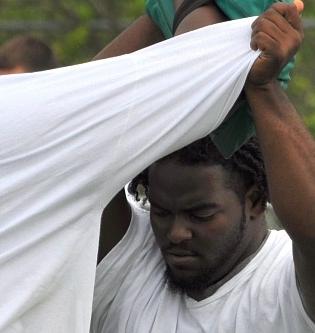 247Sports.com
Crowder is a 6'2", 325-pound OG from the Carolina region that is nasty in the trenches. He has the build, strength and temperament to hold up in the interior front and can play LG or RG. He's one of the best pure guard prospects in the country.
Burning Question: Will he just opt to stay close to home and choose between South Carolina and Clemson?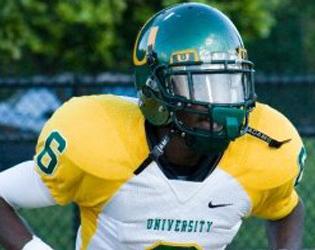 247Sports.com
A 6'1", 175-pounder, Cunningham is from Florida and has a knack for making the acrobatic catch. He can work all three levels of a defense and has the ceiling to grow into a great route runner. He can stay in state or go just about anywhere.
Burning Question: How can Stanford close the deal?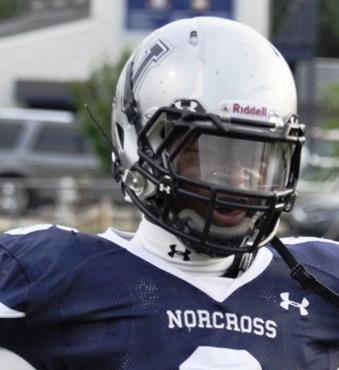 247Sports.com
Kamara is from Georgia and is about 5'9", 190 pounds. He's got a thick set of legs, great quickness and speed. In fact, he's among the elite third-down backs in this class and excels in the passing game. He should work wonders out of the backfield in college.
Burning Question: Is it really down to Alabama, Georgia and Oregon?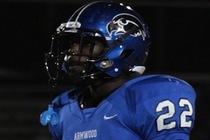 Scout.com
McQuay is a 6'1', 185-pounder from Florida that sees the big picture well. He can line up and set your back end coverage, play with awareness, jump a passing lane with solid transition quickness and show off good ball skills to play on the ball.
Burning Question: Could he really spurn Michigan and USC for Vanderbilt?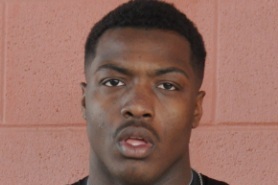 247Sports.com
From Louisiana, Beckwith is a very versatile player. He stands 6'2", 225 pounds and can play OLB, DE, RB or WR and even QB. He's a big-time athlete with good speed, agility and athleticism that I think fits best at OLB.
Burning Question: Is it still really an Alabama vs. LSU race?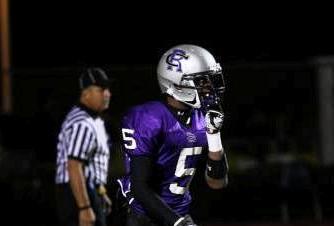 Scout.com
Goodman is a 6'2", 190-pound DB with good length, athletic ability and speed. He can play either safety spot and also plays with a physical dimension to his game.
He shows great instincts to play the pass and jump passing lanes and is more than willing to support the run.
Burning Question: Is he feeling pressure to commit to USC with scholarship spots filling up?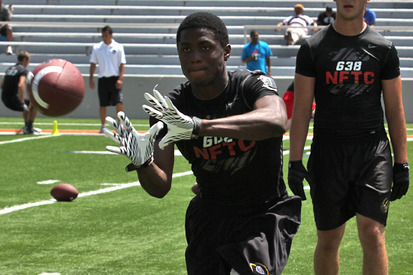 247Sports.com
Treadwell went to The Opening and did his normal, showing off a speed based game combined with length on a 6'2", 190-pound about frame. The Illinois native can release well, eat up cushion and make plays downfield.
Burning Question: Is he a lock to end up at Michigan?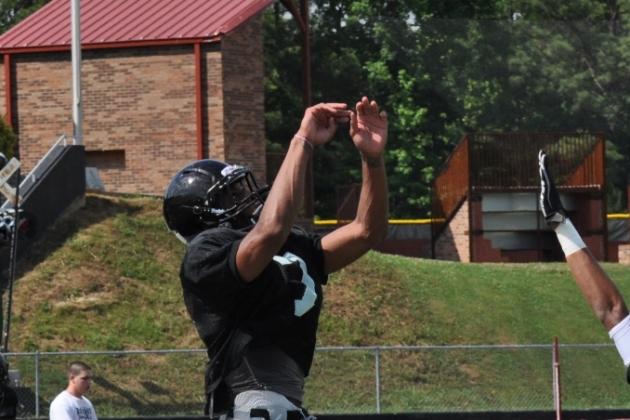 247Sports.com
Bell is an extremely gifted safety at 6'0", 190 pounds. He plants, drives and closes on the ball sharper than a blade, with great speed and natural ball skills.
He can cover well enough that he can play some CB in a pinch and also helps out well in the box.
Burning Question: Could he actually spurn playing in the South for Ohio State?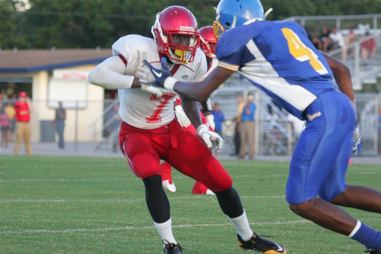 247Sports.com
Alexander is a Florida native that plays at about 5'11", 180 pounds or so. He really has a good amount of confidence in his abilities and will gamble on the perimeter because of his recovery speed. Alexander also is willing to squeeze down on the run from the CB spot too.
Burning Question: Will he leave the state of Florida? Where does Clemson stand?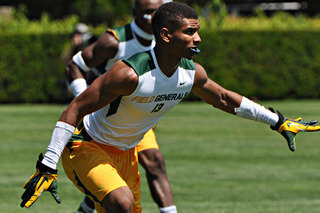 247Sports.com
Willis is a big DB prospect that goes 6'2" and nearly 200 pounds. He has the hips, feet and cover ability to play CB and play it well.
From Arizona, Willis has a top-15 list right now and is still looking at an array of options. However, whoever lands this guy is getting a big-time player.
Burning Question: Could it come down to USC vs. LSU?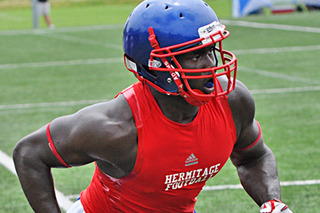 247Sports.com
A big, bulldozing back with speed, Green is from Virginia and goes 6'0", 225 pounds. He has "bell cow" back size, but his feet are quicker than you think. Plus, Green will show some burst through alleys and can reel off yardage in chunks.
Burning Question: Does he know where his five visits will be to yet?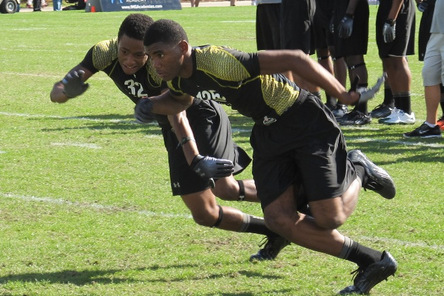 247Sports.com
Coley has a wealth of raw talent, as his 6'1", 175-pound frame is great off the line, athletic to avoid in his routes, sharp to cut and can make defenses pay for bad angles after the catch.
He could opt to choose to stay in Florida or leave, however...
Burning Question: Will he qualify?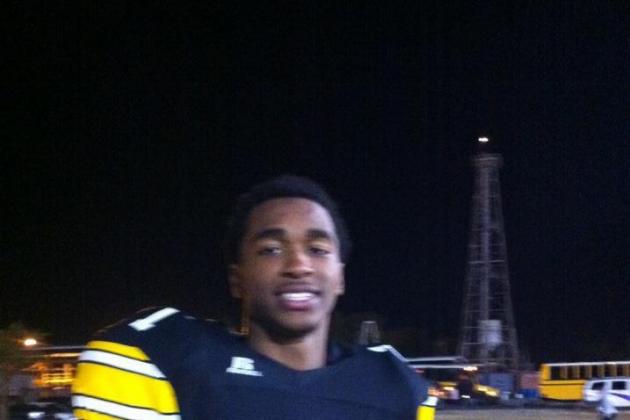 247Sports.com
An explosive pass rusher from Louisiana, Willis stands 6'4", 230 pounds. He has a long frame and is pretty athletic, enough to where he could play stand up OLB in a 3-4. He got a quirk to his recruitment, as his high school campus practically sits on LSU's.
Burning Question: Is it inevitable that he ends up at LSU?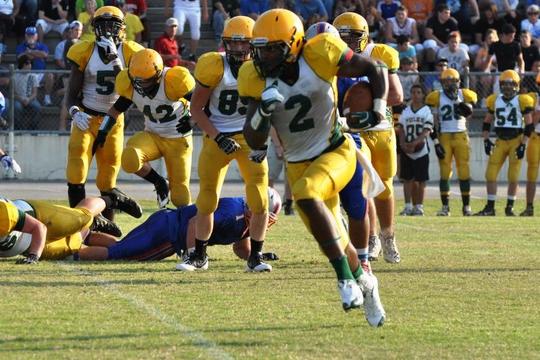 247Sports.com
From Florida, Henry was once pledged to Georgia but has since backed off from that. He's a huge 6'3", 240-pound RB that actually runs with athleticism, elusiveness and speed rather than power and strength.
Burning Question: Is Alabama pulling away from Georgia?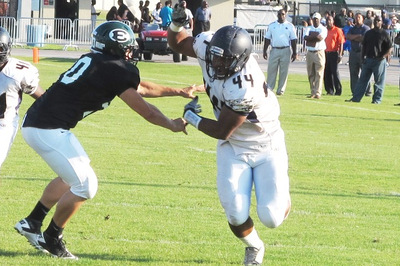 247Sports.com
Walker is a 6'4", 280-pounder that can slip gaps at the snap with ease. He really gets off the ball well and has good size to hold up versus blockers.
His strength is good enough to where Walker is physically capable enough to play DE in a 3-4 scheme.
Burning Question: Is it really down to Alabama vs. Florida?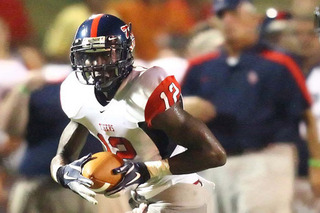 247Sports.com
Conner is a big-time talent at safety, as the Mississippi native has been a starter at powerhouse South Panola since he was in the ninth grade. At 6'2", 200 pounds, he has good speed, plays in the box well, tackles great in space and has the athleticism and skills to grow into a good pass defender.
Burning Question: Does Ole Miss have any real competition?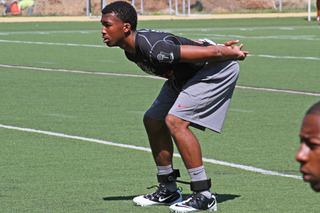 247Sports.com
An elite CB with rare athleticism, Fuller is physically capable of doing just about anything. He's from the Mid-Atlantic region near the D.C. area and stands at 6'0", 185 pounds.
He has man cover talent, as he can press, mirror off the line, attach to the hip of a WR and come off to make plays on the ball.
Burning Question: What will be the deciding factor in his choosing between Clemson and Virginia Tech?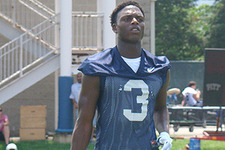 Scout.com
From Pennsylvania, Foster is a 6'2", 190-pound WR that has outstanding speed, quickness and explosion. He's sudden on the field and can outrun anybody at anytime. Foster also is a great punt and kickoff returner and is one of the best overall playmakers in the country.
Burning Question: Who are the real main suitors for him?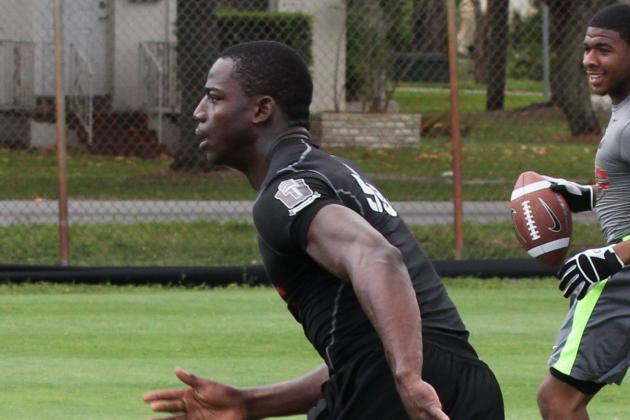 247Sports.com
Thomas is a 6'3", 205-pound OLB from Miami that can play the chase position as a Will backer in a 4-3, use his athleticism to play the Sam spot or play the Jack OLB role in a 3-4.
Scheme versatility is an understatement about Thomas, as I really look forward to seeing how he develops down the line.
Burning Question: Will he eventually grant his mother's wish to stay home and play at Miami?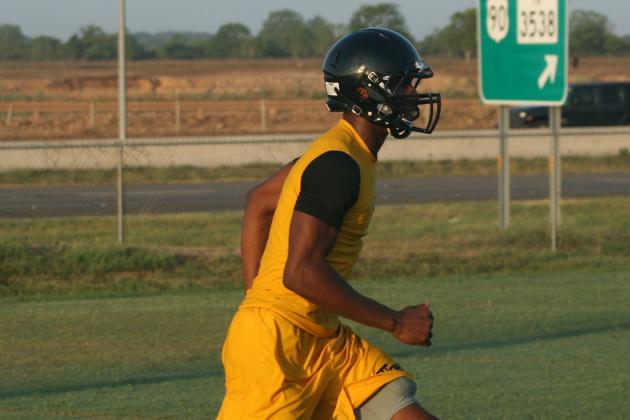 247Sports.com
RS-J is 6'5" and 230 pounds on the hoof these days. He played well at The Opening, making great gabs, showing good speed and great ball skills.
He could be on pace to outgrow the WR position, as TE may be his best bet long term. Yet he's a good athlete and also a good basketball prospect.
Burning Question: Can Texas recapture him?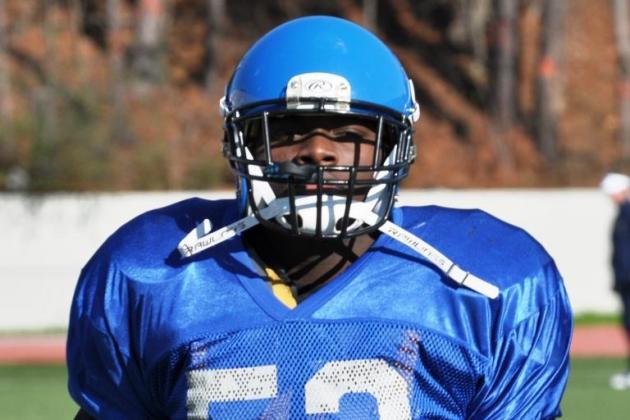 247Sports.com
Adams is a Georgia native that plays DT at about 6'3", 285-290 pounds right now. He's a snap surger, shows great snap quickness, quick hands to combat blockers' hand placement, athleticism to pure the ball and finishing ability.
Burning Question: Which big time prospect could he team up with: Reuben Foster at Auburn or Robert Nkemdiche at Clemson?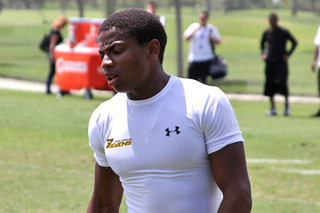 247Sports.com
Hargreaves is the nation's No. 1 CB prospect and a 5-star player. He's 5'11", 180 pounds and plays with excellent technique, football intelligence and instincts.
He's a student of the game and recognizes things because he slows the game down, quiets his mind and lets his natural talent take over.
Burning Question: Will he choose to stay home at USF with his dad, head to Florida or end up at USC?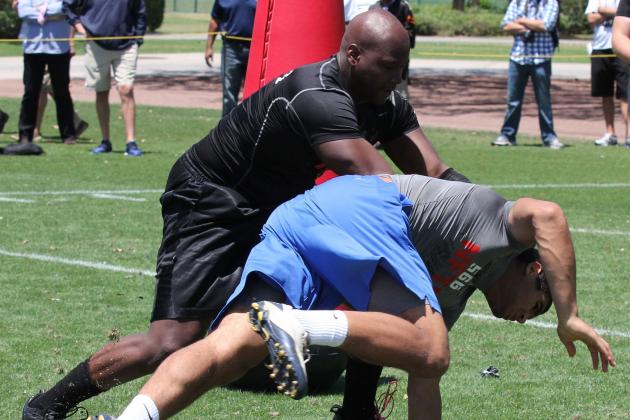 247Sports.com
Tunsil is also from Florida, where his 6'6", 295-pound frame and athletic talent has made him the premier OL prospect in the country.
Tunsil has LT talent, due to good agility, feet, balance, knee bend and length. He needs to improve his strength and technique, but he has has a super high ceiling.
Burning Question: Can Alabama steal him away from Florida and Georgia?
Edwin Weathersby has worked in scouting/player personnel departments for three professional football teams, including the New York Giants, Cleveland Browns and the Las Vegas Gladiators of the Arena League. He spent a year evaluating prep prospects and writing specific recruiting and scouting content articles for Student Sports Football (now ESPN Rise-HS). A syndicated scout and writer, he's also contributed to WeAreSC.com, GatorBait.net and Diamonds in the Rough Inc., a College Football and NFL Draft magazine.