Alexander Semin: Ranking Best Destinations for Star Winger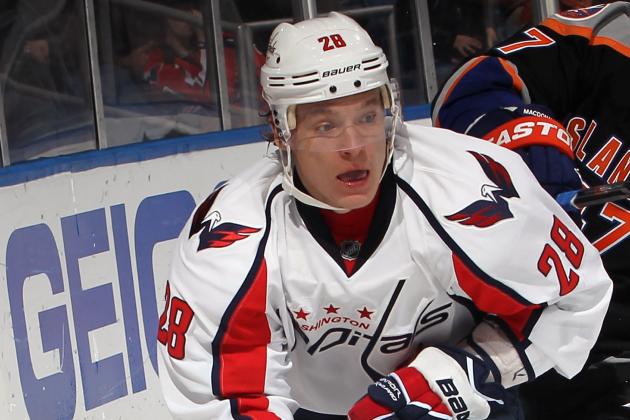 Bruce Bennett/Getty Images

Alexander Semin is a phenomenal hockey player, but he is a special case and there are only a few destinations that really would work for him. Semin needs to go to the right city, and be surrounded with the right players if he wants to continue to have success in the NHL. There are a few destinations that would be great for Semin.
He is one of the best free agents available in the 2012 free-agent class, as he has the ability to score a lot of goals when he gets premium ice time. Semin has had declining minutes over the past two seasons in Washington, and it reflects in his production.
One of the concerns with Semin is surrounding him with another Russian born player, as he hasn't completely embraced English. The need to put him in a situation where he is comfortable is crucial.
Semin is a prolific goal-scoring left winger. He has scored 40 goals in an NHL season, as recently as the 2009-10 season when he totaled 84 points. He is a very explosive player, and he has one of the best shots in the NHL. He will bring special talents to the team that signs him, but realistically there are only a few options.
Begin Slideshow

»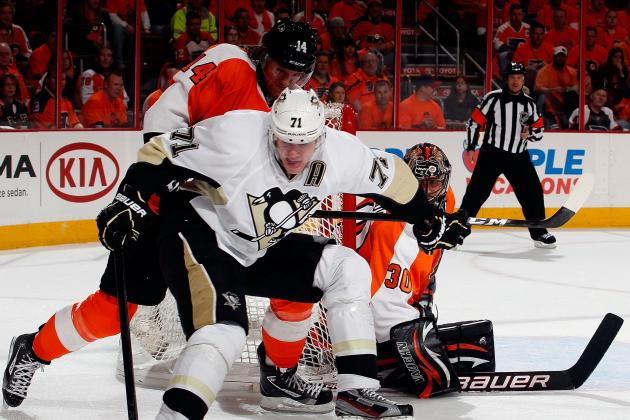 Paul Bereswill/Getty Images

The Penguins are a team that plays a run-and-gun style, and Semin would be a terrific addition to their offense.
Pittsburgh missed out on Zach Parise, and they have a need for a top-six forward. They have money under the cap to go and get Semin, and it would add skill to an already formidable offense.
The Penguins have a player that would give Semin some comfort in fellow Russian Evgeni Malkin. Malkin is an offensive force, and a player that could play well with Semin.
In Pittsburgh, Semin would get either Malkin or Sidney Crosby as his center, and that has to make him salivate. He would also get top power-play minutes.
Semin has all-world potential, and playing alongside the likes of Crosby and Malkin would invigorate him.
Pittsburgh is always highly active, and they have made some truly savvy moves recently. Adding Semin would be just another brilliant move by the Penguins. According to capgeek.com, the Penguins are just under $10 million under the cap.
Frederick Breedon/Getty Images

The Detroit Red Wings have a massive need for a goal scorer. They have the veteran leadership to help Semin, and a fellow Russian in Pavel Datsyuk.
The Red Wings also have an extremely capable coaching staff that will be able to handle Semin. Simply put, they are a perfect destination for Semin.
Jiri Hudler left for the Calgary Flames in free agency in early July, and his departure has left a hole in the top of the Red Wings lineup. There is a significant need for a goal scorer, and Semin would certainly fit the need.
The Red Wings have significant veteran leadership, and players like Datsyuk and Henrik Zetterberg would be able to help Semin transition to Detroit. They would also help to keep him focused on what his job is, and that is to work hard every night and score goals.
Head coach Mike Babcock is a no-nonsense coach. The message from Babcock to Semin would be coming loud and clear, and there would be no confusion as to what the Red Wings would want from him. Babcock might the perfect coach for Semin.
The Detroit Red Wings present a perfect scenario for Semin. They would be able to give him top-six minutes and top power-play time. According to capgeek.com, the Red Wings are a little over $13 million under the cap.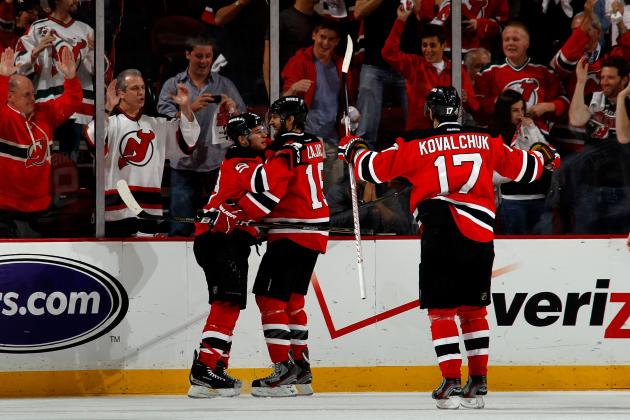 Bruce Bennett/Getty Images

The New Jersey Devils have to be considered as a wild card to land Semin.
The loss of Zach Parise leaves a massive hole in their offense, and they must find a way to replace it. The Devils have the financial means to pay Semin, and they have a Russian star in Ilya Kovalchuk already playing for them.
The Devils need to establish an identity after Parise's departure, and the player that they will build around is Kovalchuk. He is supremely talented, but he is going to need help. Semin is the perfect player to add to this group, as he can score in bunches.
The Devils need offense, and they need to establish a power-play presence other than Kovalchuk. Semin's shot is incredible, as he can score from just about anywhere. This is something that the Devils are going to need heading into the 2012 season.
Semin would get everything he wants in New Jersey. Top minutes, top power-play minutes and the ability to kill penalties would await him here. From a playing perspective, this is the perfect scenario for Semin.
The Devils will have to pay him well to get him in the fold. According to capgeek.com, the Devils are a little over $15 million under the cap.