How Indiana and Other Big Ten Teams Performed Relative to Preseason Expectations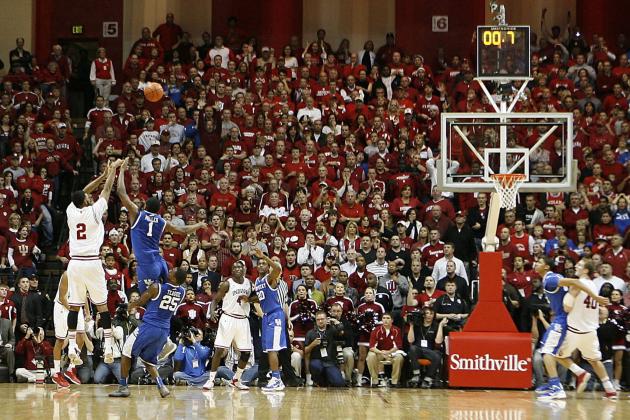 When it comes to the 2011-12 Big Ten basketball season, there were some teams that performed better than expected, some that performed worse than expected and some who performed about what they were expected to.
I was able to break all 12 teams in the conference into these three categories, with four in each group.
The rankings used in this article are not the order that the teams finished in the actual conference standings, although some are similar. Rather, the list goes in order from which team ended the season the worst relative to preseason expectations, all the way through the team that exceeded expectations.
Begin Slideshow

»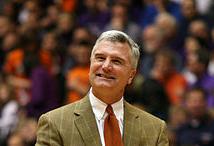 Starting the season 15-3 and having a future lottery pick, it would be an understatement to say that not being invited to play in any postseason tournament was not disappointing for Illinois.
Things unraveled quickly in Champaign, which ended with coach Bruce Weber losing his job. The Illini return everyone besides center Meyers Leonard, but have a thin recruiting class coming in this year.
Key Losses: Meyers Leonard
Top Returners: Brandon Paul, DJ Richardson, Joseph Bertrand
Impact Newcomer: Sam McLaurin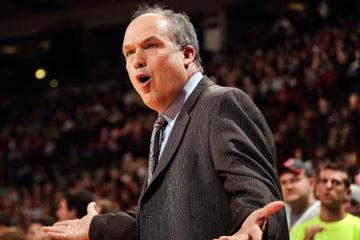 The Cornhuskers were a bubble team in 2010-2011, but that was never the case in their inaugural Big Ten season. They tied Penn State for last in the conference with only four league wins, even with an experienced team that started four seniors.
The Huskers did make a coaching change in the offseason, but it may be a few years before Nebraska basketball becomes relevant in the league.
Key Losses: Bo Spencer, Toney McCray, Caleb Walker
Top Returners: Dylan Talley, Brandon Ubel
Impact Newcomer: Deverell Biggs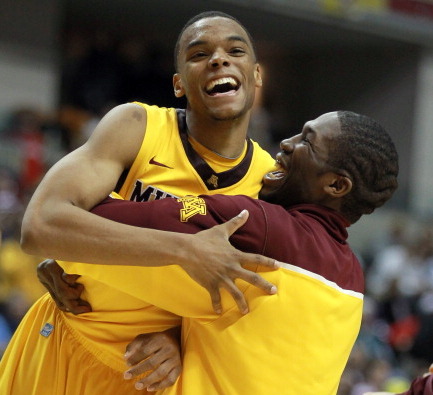 When Trevor Mbakwe went down with an injury in November, the season seemed lost for the Gophers.
They played well immediately following the injury but once again rode a long losing streak into March, which landed them in the NIT for the second straight year. The silver lining in the NIT appearance though was that Minnesota advanced to the Finals after being a low seed and saw the emergence of freshman point guard Andre Hollins.
Key Losses: Ralph Sampson III
Top Returners: Trevor Mbakwe, Rodney Williams, Andre Hollins
Impact Newcomer: Charles Buggs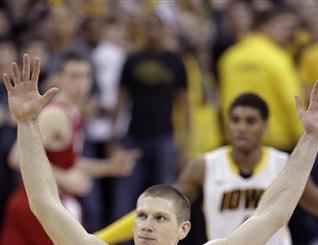 The Hawkeyes may have been the toughest team to figure out in the entire Big Ten. They dropped five non-conference games, but somehow managed a way to finish a very respectable 8-10 in league play.
The Hawkeyes played in the postseason for the first time under Fran McCaffrey though, winning one game in the NIT.
Matt Gatens has graduated, but the bulk of Iowa's key players will be returning to Iowa City.
Key Losses: Matt Gatens, Bryce Cartwright
Top Returners: Roy Devyn Marble, Aaron White, Melsahn Basabe
Impact Newcomer: Adam Woodbury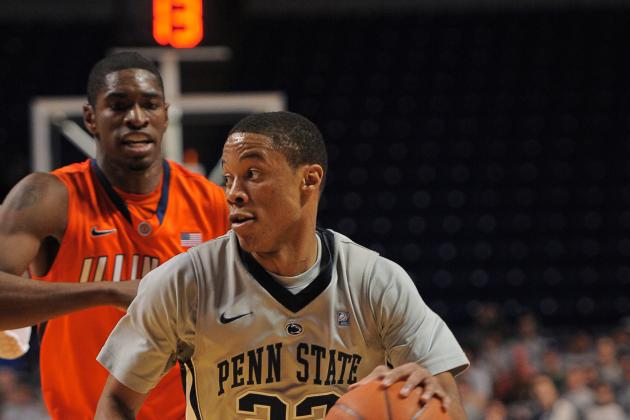 After losing four of five starters and your coach, expectations were never high for this season's Nittany Lion squad. Tim Frazier's emergence as a First Team All-Conference player was a nice surprise, despite the lack of help he often received.
The Nittany Lions may struggle again this upcoming year, but coach Patrick Chambers looks to rebuild the program into an NCAA Tournament team yet again.
Key Losses: Cameron Woodyard, Billy Oliver
Top Returners: Tim Frazier, Jermaine Marshall
Impact Newcomer: DJ Newbill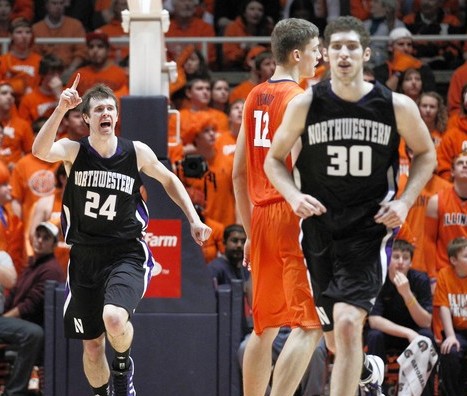 The Wildcats were a bubble team coming into the season and remained a bubble team almost all year, until an opening round loss to Minnesota in overtime at the Big Ten Tournament burst that bubble.
Nonetheless, the Wildcats were within a win away from finishing .500 in the conference. John Shurna broke the school's scoring record and laid the foundation for a solid future of Wildcat's basketball with a handful of recruits and transfers eligible to play in 2012-2013.
Key Losses: John Shurna
Top Returners: Drew Crawford, Jershon Cobb, David Sobolewski
Impact Newcomer: Jared Swopshire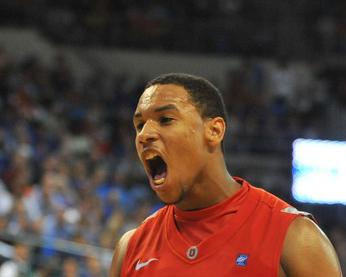 To say that a Final Four appearance only met Ohio State's expectations and did not exceed them may sound unfair. But with Jared Sullinger's surprising return to school for a sophomore season, this team was thought by many to be the favorites to win the 2012 National Championship.
The Buckeyes would have had their shot at the title had they not blown a double digit lead to Kansas in the Final Four.
Key Losses: Jared Sullinger, William Buford
Top Returners: Deshaun Thomas, Aaron Craft, Lenzelle Smith Jr.
Impact Newcomer: Amedeo Della Valle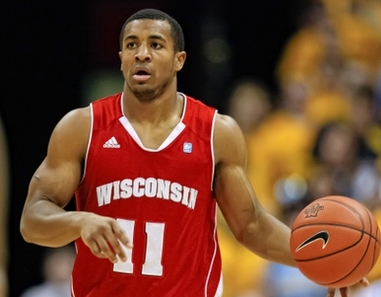 Bo Ryan has yet to finish below fourth place during his tenure at Wisconsin. This past season was no different, as the Badgers finished fourth yet again. Wisconsin is turning into a perennial Sweet 16 team, but they have yet to get over the hump and make it to the Final Four under Ryan.
It seems like every Ryan coached team overachieves and this team was no different, although I feel like we should come to expect these types of performances from the Badgers year in and year out.
Key Losses: Jordan Taylor, Rob Wilson
Top Returners: Jared Berggren, Ryan Evans, Josh Gasser
Impact Newcomer: Sam Dekker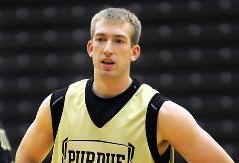 Matt Painter is one heck of a coach.
Despite losing two of the program's top all-time players and off-court distractions, the Boilermakers nearly knocked off eventual NCAA runner-up Kansas in the NCAA's second round.
Robbie Hummel was the heart and soul of the club even after two ACL tears and DJ Byrd looks to have a promising upcoming senior season.
Key Losses: Robbie Hummel, Lewis Jackson, Ryne Smith
Top Returners: DJ Byrd, Terone Johnson, Anthony Johnson
Impact Newcomer: Ronnie Johnson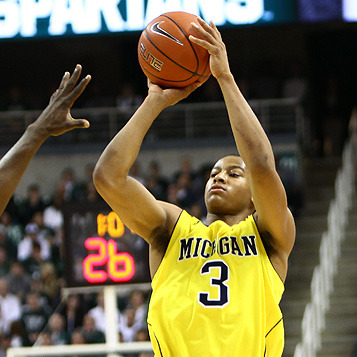 After losing Darius Morris to the NBA Draft, Trey Burke did an outstanding job of filling that void by becoming the Big Ten's Co-Freshman of the Year along with Cody Zeller. Michigan was also a part of the tri-championship, along with their two biggest rivals.
The Wolverines season did end in major disappointment though, when they fell to Ohio in the first round of the NCAA Tournament.
Key Losses: Zack Novak, Stu Douglass
Top Returners: Trey Burke, Tim Hardaway Jr., Jordan Morgan
Impact Newcomer: Mitch McGeary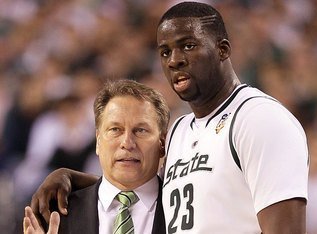 After losing in the first round of the 2011 NCAA Tournament, Tom Izzo did one of his best coaching jobs with this year's Spartan team.
Draymond Green was the conference's top player and the Spartans were part of a three-way tie atop the Big Ten standings, while also landing a No. 1 seed in the NCAA Tournament. MSU's season came to an end in the Sweet 16 against another Kentucky team, this one being the Louisville Cardinals.
Key Losses: Draymond Green, Brandon Wood
Top Returners: Keith Appling, Branden Dawson, Adreian Payne
Impact Newcomer: Gary Harris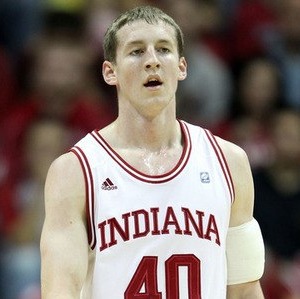 Although finishing in fifth place in the Big Ten used to mean a bad season for IU Basketball, this was not the case during my college career. After two 11th place and one 10th place finish during Tom Crean's first three seasons in Bloomington, the Hoosiers were led by freshman Cody Zeller to the Sweet 16, where they fell to the eventual champion Kentucky Wildcats.
The Hoosiers may start the 2012-13 season as the nation's top-ranked team.
Key Losses: Verdell Jones III, Matt Roth
Top Returners: Cody Zeller, Christian Watford, Jordan Hulls
Impact Newcomer: Kevin (Yogi) Ferrell