Breaking Down Contenders for Top MLB Awards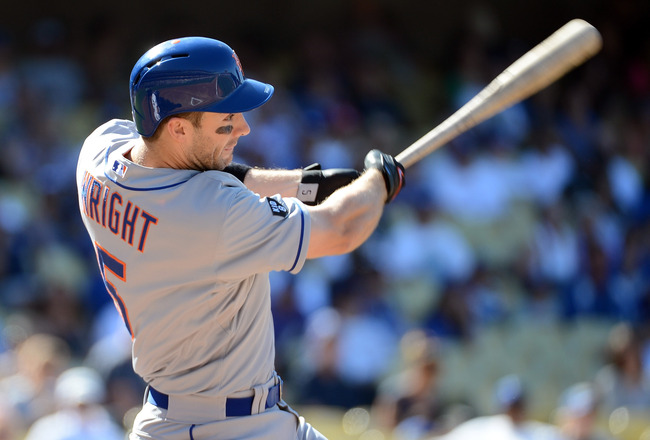 Harry How/Getty Images
We have officially reached the portion of the Major League Baseball season best known as the dog days of summer. It's a time when players must maintain focus even though the routine can become monotonous, especially if they want to take home a coveted award.
While players and managers would always say they value team success over individual honors, getting named one of the best at what you do definitely brings a high level of satisfaction. It's something that they will remember for the rest of their lives.
With that in mind, let's take a look at the top contenders for the MVP, Cy Young and Rookie of the Year awards in each league. There are some hotly-contested battles going on, which should make for some intriguing play down the stretch.
AL Most Valuable Player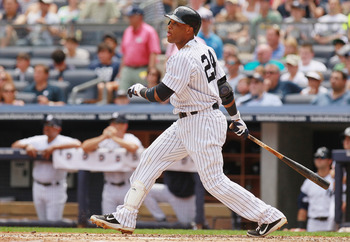 Mike Stobe/Getty Images
1. Robinson Cano (Yankees)
Cano tends to get overlooked because he's just one part of a stacked New York lineup, but he's putting up numbers that will be impossible to ignore. He's on pace to hit 37 home runs with a .320 average for the best team in baseball.
Not only has he been crushing the ball, but he has also been playing some of the best defense of his career. There were a couple seasons in the past where he was passed over in the MVP discussion. That shouldn't be the case in 2012.
2. Mike Trout (Angels)
Even though Trout didn't make his season debut until April 28, he has been making up ground in the MVP race at a rapid rate. The incredibly talented rookie has a .990 OPS with 13 home runs and 30 stolen bases in just 70 games.
Perhaps more importantly, when he came up from the minor leagues, the Angels were struggling. He provided a much-needed spark and they got back on track. It will be interesting to see how he adapts once pitchers start approaching him differently, but he's certainly a strong MVP candidate.
3. Josh Hamilton (Rangers)
There were concerns heading into the season about how Hamilton would deal with the pressure of a contract year. It hasn't been an issue. The Rangers superstar is hitting .300 with 28 home runs and 78 runs batted in.
His performance has helped Texas build a comfortable AL West lead, even though some of his fellow hitters like Mike Napoli have struggled. He won the award two years ago and is right back in the mix with a of couple months to go.
NL Most Valuable Player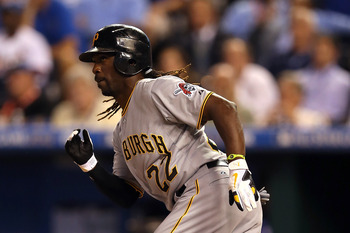 Jonathan Daniel/Getty Images
1. Andrew McCutchen (Pirates)
McCutchen has always had an amazing amount of pure talent, but it appears he's finally starting to put it all together for the Pirates. The speedy outfielder leads the majors in OPS at 1.072 while being on pace for 39 home runs and 25 steals.
He has put Pittsburgh in great position to finally end its extended drought of seasons below .500. The Pirates are currently tied for the NL Central lead, and it's time to start viewing them as a serious division threat, mostly thanks to McCutchen's dominance.
2. David Wright (Mets)
Wright has rebounded from the worst season of his career by putting himself in position to have his best while also getting into the MVP conversation. He had the second best on-base percentage in baseball and is also in contention for a batting title.
Even though the Mets have started to fade over the past month, they would be in far worse shape if Wright wasn't carrying the offense on his back. He's in a zone right now and should remain in the mix all the way to the end.
3. Ryan Braun (Brewers)
The final spot on the list came down to either Joey Votto or Braun. Votto's recent injury gave the edge to last year's MVP winner. Braun has been his usual consistent self with 26 home runs, 65 runs batted in and 16 stolen bases.
He's done a tremendous job of putting the offseason controversy behind him and focusing purely on baseball. If the Brewers can make a run toward a wild card position with Braun leading the way, he could win back-to-back MVPs.
AL Cy Young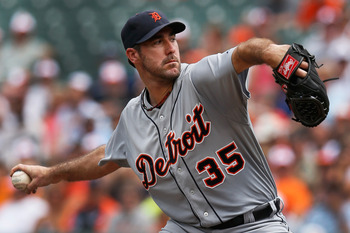 Rob Carr/Getty Images
1. Justin Verlander (Tigers)
Even though Verlander had an outing to forget in the All-Star Game, he's been his normal overpowering self while pitching for the Tigers this season. He's on pace to have his second straight season with an ERA below 2.50, which is amazing in the American League.
The most impressive thing about Verlander continues to be how he uses all of his pitches. An ace with his type of fastball could be successful relying heavily on it, but his ability to command three other pitchers has set him apart from the pack.
2. Chris Sale (White Sox)
After spending his first two seasons coming out of the bullpen, the White Sox moved Sale into the rotation this season and he's been a huge success. He leads the AL in ERA at 2.11 and has carried an otherwise inconsistent rotation.
Right now, he's really right there with Verlander. They could easily be considered 1A and 1B because the difference between them is razor thin. I gave the Tigers ace the edge because it's tough to know how Sale will hold up. If he does, he has a great chance to take the top spot.
3. CC Sabathia (Yankees)
Following Verlander and Sale, there's a drop off to the next group of pitchers. It features Felix Hernandez, Jake Peavy and Sabathia. Since Sabathia has won more games, which still weighs on the voters even though fans don't like it, he gets the final spot on the list.
The Yankees brought him in four years ago to serve as the rotation's workhorse and he's done exactly that. He goes out there every fifth day and gives the team a chance to win. So far this season, he's 10-3 with a 3.27 ERA and 111 strikeouts in 113 innings.
NL Cy Young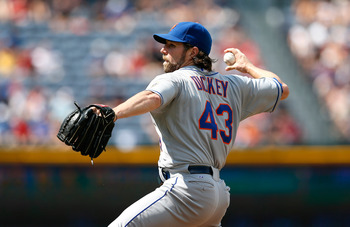 Kevin C. Cox/Getty Images
1. R.A. Dickey (Mets)
In the most closely contested race so far, Dickey gets the nod for NL Cy Young. The knuckleball pitcher pitched two straight one-hitters in June and has been downright filthy when he has control of the toughest pitch to learn.
Dickey is 12-1 with a 2.66 ERA through 18 starts. He has given up five earned runs in three of his last four starts, however. His grip on the Cy Young lead has been loosened considerably over that stretch, so he has to get things straightened out quickly.
2. Matt Cain (Giants)
Cain's first half of the season was highlighted by a perfect game against the Houston Astros. Not only was it a memorable night, but it was one of the best regular season performances of all time by a starting pitcher, thanks to his 14 strikeouts.
Unlike fellow perfecto thrower Philip Humber of the White Sox, Cain has backed up that tremendous outing with plenty of other good starts. He's 10-3 with a 2.56 ERA and is a major reason the Giants have overtaken the Dodgers in the NL West.
3. Gio Gonzalez (Nationals)
Even though his rotation partner Stephen Strasburg garners all the hype in Washington, Gonzalez has been having an awesome season of his own for the Nationals. The lefty has posted a 12-4 record to go along with his 2.93 ERA.
The true test will come when Strasburg reaches his innings limit. If the National shut him down like they have planned to do all along, the onus will be on Gonzalez to lead the way. Should he handle it without a problem, he will move up the rankings.
AL Rookie of the Year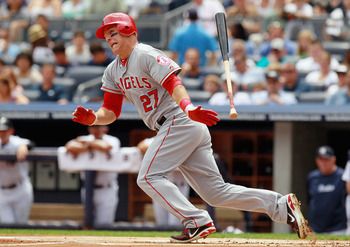 Mike Stobe/Getty Images
1. Mike Trout (Angels)
It would take an unexpected turn of events for somebody other than Trout to win this award. He's been one of the best players in all of baseball since his promotion in late April and has even overshadowed Nationals phenom Bryce Harper.
His awe-inspiring play makes you wonder why the Angels decide to send him down to begin with. He will eventually go through some growing pains like all young players, but it would take a lot more than that for him to lose the top rookie honor.
2. Yu Darvish (Rangers)
While Darvish has hit a rough patch as of late, he's proven that he can hold his own at the major league level after several failed Japanese pitchers in the past. His ERA is 3.96, but it was a more reasonable 3.59 before his last start when he got hit around.
Hitters have started adjusting to him, just like they do to all rookie pitchers, so now it's his turn to make adjustments. He has the stuff to do that, so look for him to get things trending in the right direction pretty quickly.
3. Ryan Cook (Athletics)
Cook was an afterthought for the early part of the season, but he's making a big charge. He has taken over the closer duties in Oakland after an impressive start in the setup role. He has a 1.34 ERA and 0.89 WHIP to go along with nine saves.
Craig Kimbrel of the Braves won the award last year in a relief role, so Cook deserves a spot in the conversation. Unfortunately, Trout has such a big lead that Cook would need some help to ultimately reach the top spot.
NL Rookie of the Year
Andy Lyons/Getty Images
1. Wade Miley (Diamondbacks)
This race will go right down to the wire, but as of right now, I give Miley a slight edge. The Diamondbacks rookie has looked like an ace, which has been crucial considering the team's top two starters, Ian Kennedy and Daniel Hudson (now hurt,) have underperformed.
Miley stands at 10-5 with a 3.13 ERA. His ERA would be even more impressive if not for one brutal start against the Brewers where he gave up eight runs in less than four innings. Otherwise, he's been on point all season for Arizona.
2. Todd Frazier (Reds)
Frazier hasn't received the attention he deserves this season. Whether it's because he's a late-bloomer, making his first major impact at 26, or all of the hype surrounding other rookies, Frazier has been lost in the shuffle.
Regardless of the reason, it's time to start viewing him as a legitimate threat to win the award. He has a .897 OPS, which is 90 points higher than Bryce Harper. He'll be asked to pick up some of the slack with Joey Votto out, finally giving him a chance to shine.
3. Bryce Harper (Nationals)
It's tough to determine where to put Harper on a list like this. Based on hype alone he would be at the top, but the actual numbers say he's just another contender hoping the second half will propel him to the hardware.
Although the Nationals did seem to receive a boost upon his arrival, the award should ultimately be decided based on numbers and not intangibles. He's got a boatload of talent and a bright future ahead, but needs a strong stretch run to win Rookie of the Year.
Keep Reading