British Open 2012 Leaderboard Day 1: Scores, Results and Analysis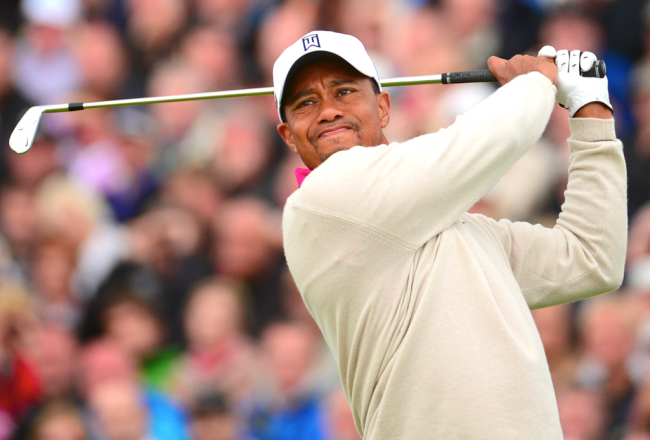 The 141st Open Championship is underway and the race is on for the cherished Claret Jug. This morning will see golf's biggest names face the challenge of Royal Lytham & St Annes.
Over the last four years, 15 majors have produced 15 different champions. Who will be the 16th? Stay tuned to find out.
Here is the current leaderboard:
| # | Name | Hole | Par | Total |
| --- | --- | --- | --- | --- |
| 1 | SCOTT, A. | 18 | -6 | 64 |
| T2 | LAWRIE, P. | 18 | -5 | 65 |
| T2 | JOHNSON, Z. | 18 | -5 | 65 |
| T2 | COLSAERTS, N. | 18 | -5 | 65 |
| 5 | SNEDEKER, B. | 18 | -4 | 66 |
| T6 | ELS , E. | 18 | -3 | 67 |
| T6 | WATSON, B. | 18 | -3 | 67 |
| T6 | McDOWELL, G. | 18 | -3 | 67 |
| T6 | WOODS, T. | 18 | -3 | 67 |
| T6 | MUTO, T. | 18 | -3 | 67 |
I just want to thank everyone who checked in and followed along today and a special thanks to anyone who was here at 3 or 4 AM. Everyone enjoy the rest of your day and I'll be back tomorrow morning at 6:00 AM Eastern time.
I honestly don't see Tiger winning. Obviously it's too early to tell but he's suffering from the same issues that have kept him from winning majors all this time.
So after the first day we have one player at -6, three at -5, one at -4 and eight at -3. 12 players are within three shots of the lead.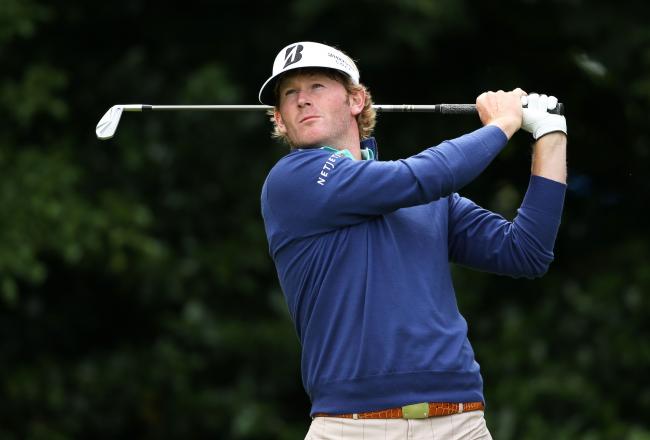 Oh!! Snedeker hit a great putt that hit the back of the cup and bounced out! Tough par but he finishes the round with a 4-under 66 and he is alone in fifth place.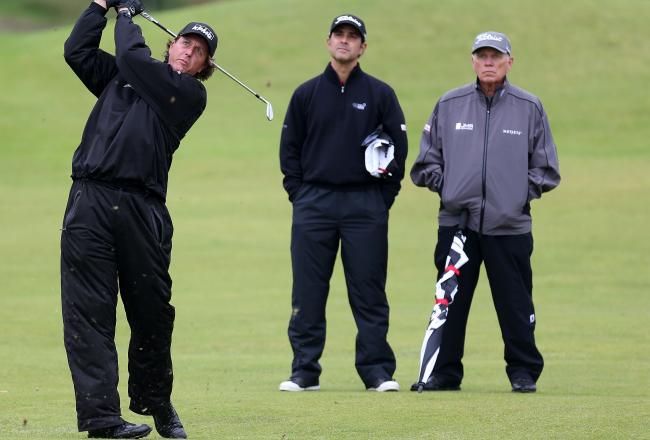 Phil Mickelson is hard at work on the practice range. He had so many mistakes it's amazing he's only +3.
Snedeker is the last player of note on the course. He hit his approach onto the green perfectly set up for a two-putt par.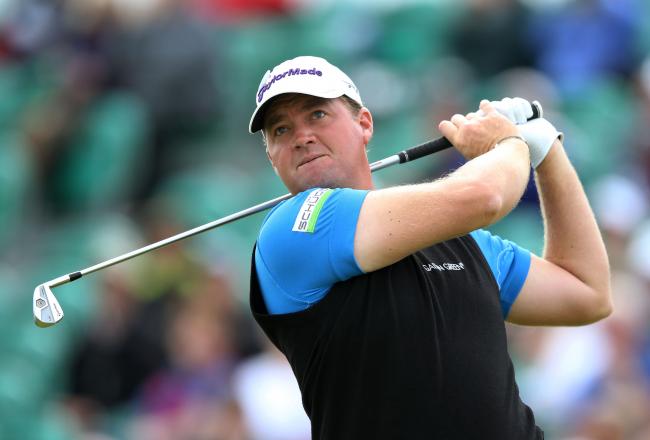 Snedeker hits his final tee shot of the day right down the middle. Peter Hanson makes birdie to finish with a 3-under 67.
Snedeker missed a really long birdie try but he has a little work for par.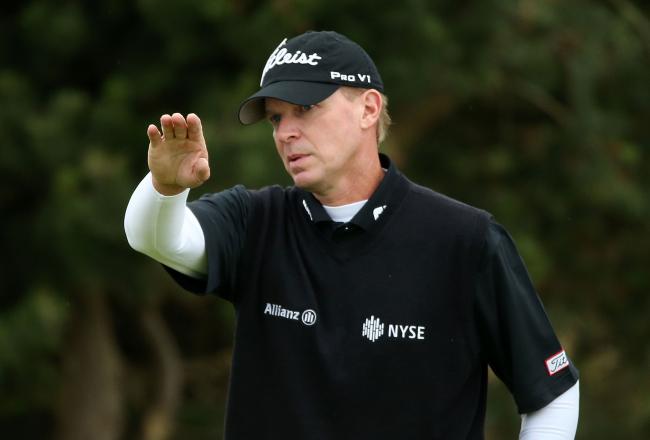 Anders Hansen drains a birdie putt to close his day with a 2-under 68! Stricker makes birdie and finishes with a 3-under 67. Tremendous round for Stricker.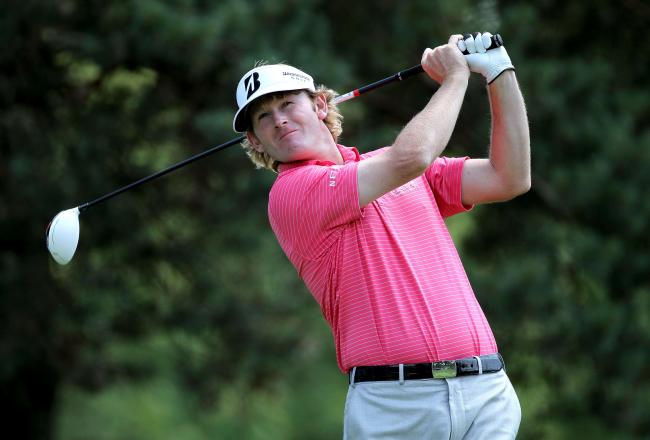 Snedeker finds the fairway off the tee on No. 17, he is threatening the lead.
Snedeker drains another birdie to get to -4. Great round from a guy no one is really talking about.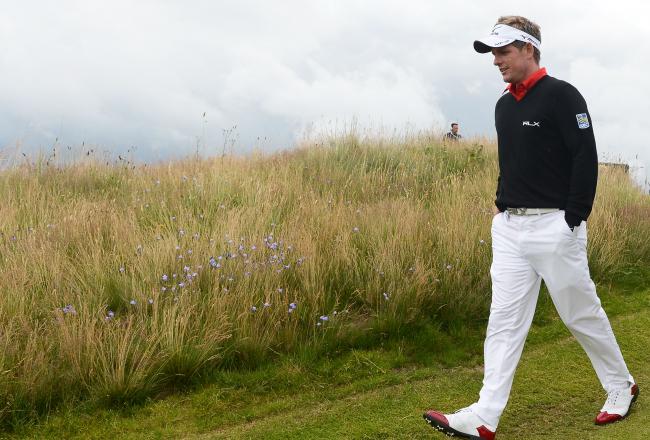 Donald leaves his par putt just short and he finishes his day at an even-par 70. Phil makes par to finish with a 3-over 73.
Stricker leaves his birdie putt left to stay at -2. Donald's shot out of the sand runs just by the hole and he'll have a shot at par.
Mickelson's comes up way short on his birdie putt.
Phil's second at No. 18 is on the green but well to the right of the hole. Snedeker hits his second at the 16th within 15 feet. Donald hits his into a bunker.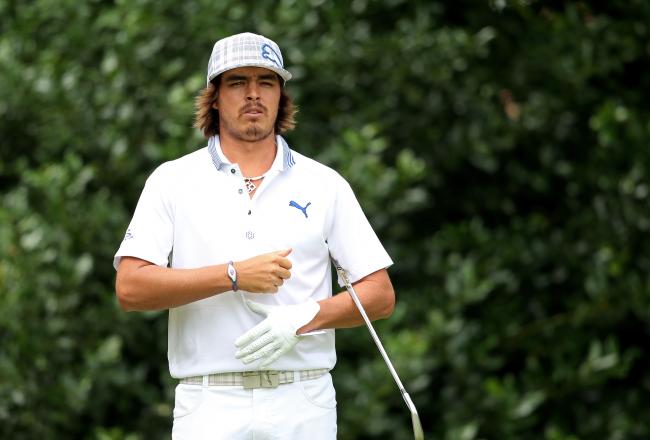 Stricker gets nicely on the green with a birdie opportunity. Snedeker comes up incredibly short on his birdie putt.
Fowler leaves his birdie try a little high and he closes the round with a 1-over 71.
Phil drains his putt to save par. Donald makes his as well.
Fowler's second at No. 18 gets on the green but he has some work for birdie.
Bradley finishes his day with a bogey to end with a 1-over 71. Mickelson hits a great shot out of the sand to within six feet.
Donald lines up his birdie putt and he runs it wide again. Hanson drops in a birdie to get to -2!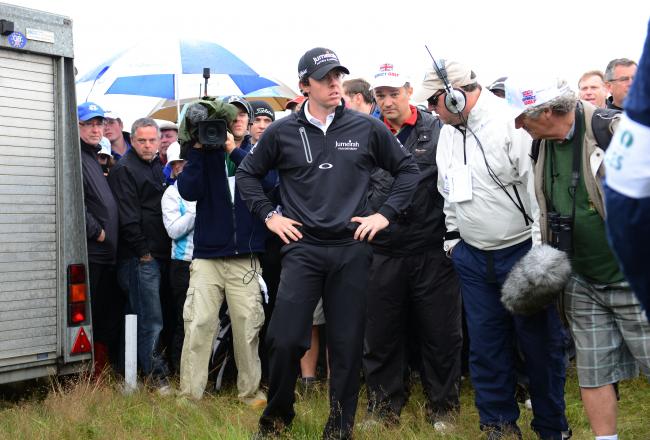 Rory drops the birdie putt to finish with a 3-under 67!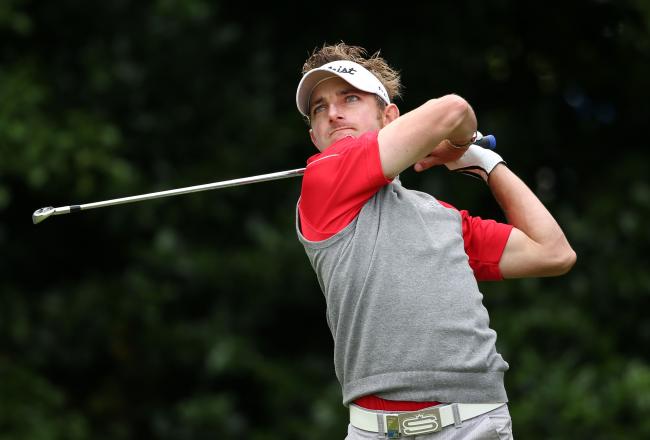 Phil's second goes to the right of the green and into the bunker.
Kruger has quietly gotten to -3 and right among the leaders. Donald gets his second onto the green with a likely two-putt.
Muto makes his par to finish the round with a 3-under 67. Rory's second sticks about six feet from the hole! Great chance to get that second stroke back.
Stricker's birdie try comes up just short and he'll stay at -2. Bradley's second at 18 lands way to the right of the hole but he's on the green.
McIlroy hits off the tee into the right side of the fairway on No. 18. Snedeker with a long birdie try and it misses left.
Bradley hits his tee shot at No. 18 hits the middle of the fairway.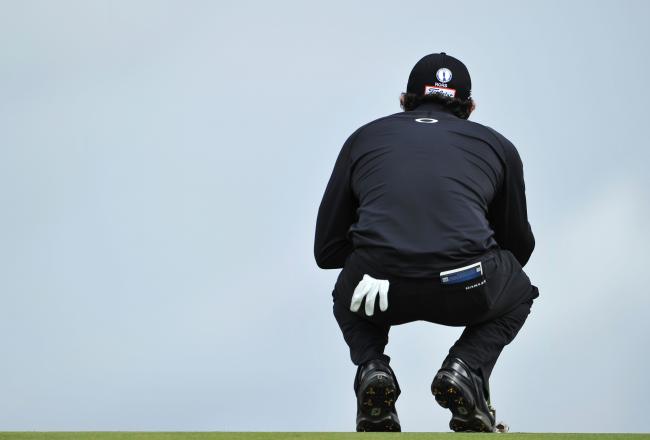 McIlroy makes par on No. 17 to stay at -2. Snedeker comes up short of the hole on No. 14.
Donald's birdie is well short again and he sticks at -1 still. Colsaerts makes his par to finish with a 5-under 65. He is playing great golf.
Donald's second on 16 comes up short of Phil's. Colsaerts misses the birdie and has a little work left for par.
Rory's second at 17 goes into the rough to the right of the green.
Muto has another close miss on a birdie putt, he stays at -3. Phil hits a nice shot to the green from the rough.
Bradley is on the green but with a lot of room to the hole. Stricker with a birdie try that he pushes just to the right.
This article is
What is the duplicate article?
Why is this article offensive?
Where is this article plagiarized from?
Why is this article poorly edited?