UFC 2012: 10 Most Unfairly Criticized Figures in MMA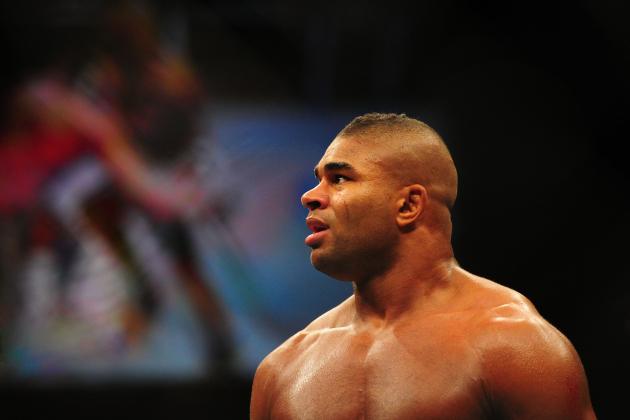 Mark J. Rebilas-US PRESSWIRE

MMA fans are a notoriously contentious bunch, but sometimes their verbal jabs are aimed at the wrong people for the wrong reasons.
Unfortunately, when you explain that widely accepted "truths" about prominent MMA figures don't hold up to scrutiny, you're called things I can't print here.
Fans just want to criticize and hate some people, for reasons ranging from being a "boring" fighter to allegedly using steroids, to just trying to market themselves.
Who are these wrongfully criticized people and why are fans simply wrong about them? Read and find out...
Begin Slideshow

»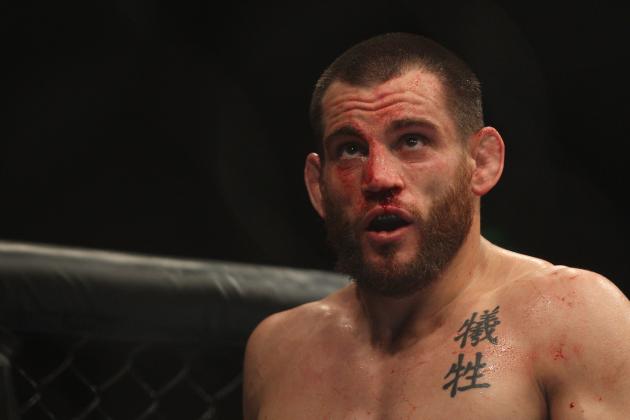 Mark Kolbe/Getty Images

Reason People Criticize Him: He's a "boring" lay-and-pray fighter who never seeks to finish his opponents.
The Facts: True, Fitch hasn't finished a fight since 2006, but many of his opponents in the UFC have been skilled fighters who are difficult to finish. Can you really blame Fitch for not finishing guys like Diego Sanchez, Paulo Thiago and Mike Pierce who, collectively, only have one loss via finish (not counting Sanchez's loss via cut to BJ Penn)?
Final Verdict: Don't hate on Fitch. He's fought tough guys who aren't exactly easy to KO or submit in his UFC run. Also, how can a fan know if Fitch isn't trying to finish someone?
Please, put the haterade down where Fitch is concerned and learn how to appreciate the skill and strength it takes to totally neutralize an opponent the way Fitch does.
Reason People Criticize Her: She's an obnoxious hypocrite.
The Facts: Had you, or anyone outside the Judo world, heard of Ronda Rousey before she started talking prolifically? She's a shrewd marketer.
Case in point, her fight against Miesha Tate drew more viewers (431,000) than Keith Jardine vs. Luke Rockhold (344,000) and Jardine-Rockhold was on a weekend where Showtime was free!
More recently, Rousey's verbal tirade against Kim Kardashian has been a source of controversy but controversy creates interest—which is an important thing in the attention-starved world of women's MMA. How many people in the mainstream, non-MMA world knew about Ronda Rousey before she called out Kardashian?
The harsh words earned her a place on TMZ Live and therefore brought tens of thousands more eyes to the sport!
Furthermore, her recent pictures in the body issue of ESPN Magazine have also done a service to women's MMA and MMA as a whole (and, despite what Miesha Tate might think, it wasn't hypocritical) since it isn't often that the sport is in the limelight of the American sports scene or paid any attention to by ESPN at all.
Final Verdict: Attractive, young, silver-tongued, highly talented fighter bringing attention to the sport through effective means.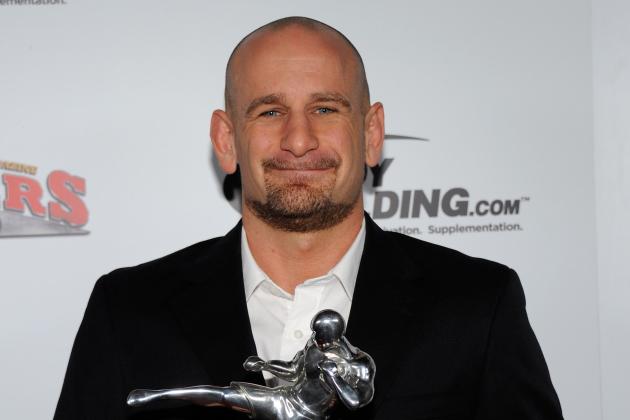 Ethan Miller/Getty Images

Reason People Criticize Him: "Ruining" MMA with game plans and making fighters boring.
The Facts: Greg Jackson's fighters have plenty of finishes but the finishes don't get as much attention as the decisions.
True, Clay Guida's most recent performance over Gray Maynard was less than stellar and sometimes Jackson will craft a gameplan for one of his fighters that uses elusive fighting over brawling (see Condit vs. Diaz), but that doesn't mean that it's an epidemic.
Take Donald "Cowboy" Cerrone for example; he's a Greg Jackson fighter and four out of his last six victories were finishes! And what of Brian Stann? All of his wins in the UFC were finishes (two KOs, one TKO, and one submission). Has Jackson made these two men boring? No!
Final Verdict: Greg Jackson helps fighters win to the best of his ability. Sometimes that means using clever tactics that upset fans, but that hardly makes Jackson the villain that some fans would have you believe he is.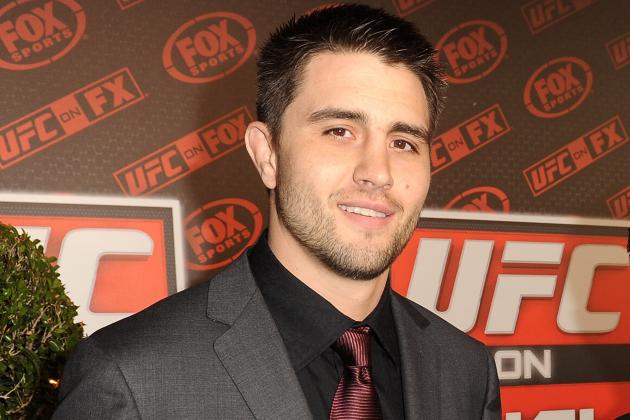 Jason Merritt/Getty Images

Reason People Criticize Him: He's an alleged point-fighter who doesn't finish and intentionally seeks to win decisions rather than defeat opponents via (T)KO or submission (that or he beat Nick Diaz).
The Facts: 28 wins, 26 finishes, only two decisions.
Final Verdict: The facts don't substantiate any hate directed Carlos Condit's way. His fight against Nick Diaz might not have been the brawl that fans expected or wanted, but it was one of the most masterfully executed gameplans in the history of MMA.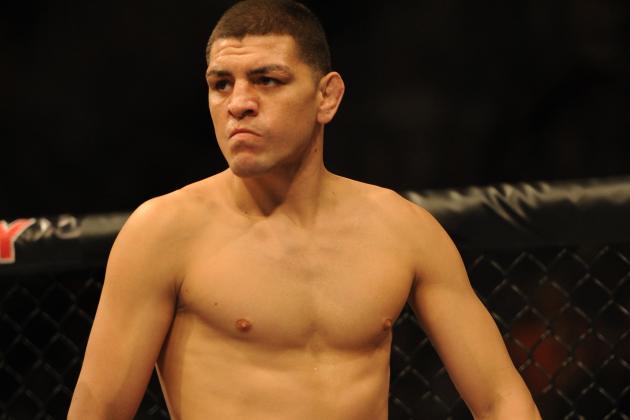 Kelvin Kuo-US PRESSWIRE

Reason People Criticize Him: He's an irresponsible thug.
The Facts: Is he a street punk who ducks responsibility or his he a savvy marketer who realized that promoting oneself sometimes isn't as simple as being a squeaky-clean babyface?
After all, Diaz's antics have made him even more discussed, known and even loved by a group of fans who view the man as sort of an anti-hero!

Final Verdict: No substantial reason to hate Nick Diaz. If you don't like his personality, go watch the NFL where personalities are buried by corporate PR interns; Diaz beats a canned press release any day.
Furthermore, MMA is the sport of fighting, not the sport of being a magnet for sponsors and adoration. Diaz is also a monster in the cage—don't hate, appreciate!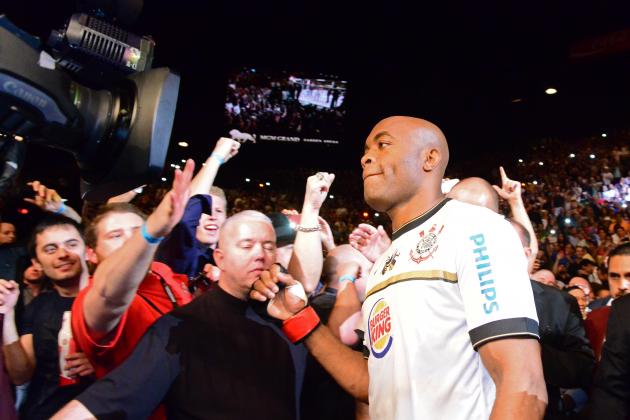 Mark J. Rebilas-US PRESSWIRE

Reasons People Criticize Him: He's a cheater; Dana White says he's the greatest of all time but he's not, he doesn't (often) speak English in America, he ducks challengers, he's the champion of a weak division, and on and on and on...
The Facts: Silva haters won't be dissuade by logical arguments, so to get into a large discussion about why Silva doesn't suck would be a waste of time.
Nevertheless, the facts speak for themselves. He has the longest UFC title reign of all time, the most successful title defenses in the history of the company, as well as the most consecutive wins in UFC history.
Keep in mind, these records weren't set against guys like Zuluzinho or Hong-man Choi. Yes, there were some wins over subpar guys in Silva's undefeated UFC streak like Patrick Cote and Thales Leites, but there were also wins over talented fighters like Dan Henderson, Rich Franklin and Forrest Griffin (a former Pride champion and two former UFC champions, respectively).
Silva hasn't truly lost a fight (meaning been finished/lost a decision—it's a joke to count the DQ loss to Yushin Okami when discussing such matters) since 2004, when he got submitted by Ryo Chonan in a once-in-a-lifetime flying scissor heel hook.
Final Verdict: You can hate the guy for not speaking English to the fans/media on most occasions despite the fact that he's demonstrated that he can speak English. However, saying he's not a skilled champion or only looks so good because he fights bums is just plain wrong.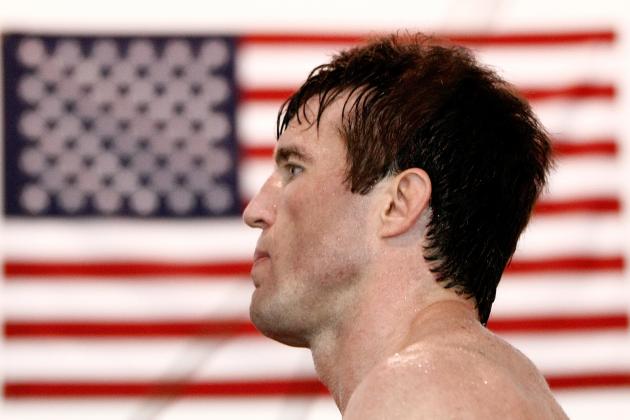 Jonathan Ferrey/Getty Images

Reason People Criticize Him: Bringing a pro-wrestling-esque shtick into MMA. Failing a drug test/bringing TRT to the limelight.
The Facts: Chael Sonnen's gimmick saved Anderson Silva's career. Silva wasn't a popular guy before Sonnen came along due to his perceived egotism and horrible performances against Patrick Cote and Demian Maia.
Sonnen made Silva a good guy again and, in the process, made Silva vs. Sonnen one of the greatest (and most profitable) feuds in the history of MMA.
Sonnen also gets heat because he failed a drug test after UFC 117. This led to fans accusing him of steroids, which is factually inaccurate (read: dead wrong).
Sonnen didn't test positive for steroids and, Sonnen didn't have elevated testosterone levels during the fight with Silva at UFC 117. All the test indicated was that Sonnen's ratio of testosterone to epitestosterone was above the legal limit, NOT that he had done steroids.
Sonnen himself later admitted that this was due to the fact that he took testosterone replacement therapy (TRT) for hypogonadism.
Bleacher Report's own Jonathan Snowden explained, correctly, why TRT isn't the bogeyman people make it out to be:
TRT, a divisive treatment that has split the MMA community into two very opinionated camps, allows older fighters to train and compete with the same amount of testosterone in their system as their younger counterparts. Some of the UFC's top aging stars have undergone TRT, looking to bring their bodies' natural levels of testosterone back to the levels they enjoyed in their 20s. Top contenders like Dan Henderson (41) and Chael Sonnen (35) have both undergone the procedure.

Some opponents of the treatment are calling it little more than a masking agent for steroid abuse. And it's true that past steroid use can cause the body to stop producing testosterone naturally. But so can problems with the pituitary gland and extended periods of cutting weight for sports like wrestling and mixed martial arts.

The biggest culprit, of course, is the natural aging process.
Final Verdict: Chael Sonnen's verbosity made himself, the UFC, and Anderson Silva a lot of money and exposure. Testosterone replacement therapy =/= steroids. Sonnen is a talented fighter and a gifted analyst as well. There's no reason to hate the man.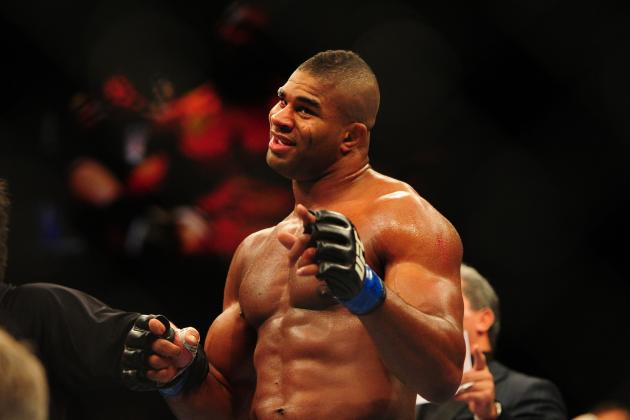 Mark J. Rebilas-US PRESSWIRE

Reason People Criticize Him: He gained a tremendous amount of muscle and eventually failed a drug test, prompting accusations of steroids.
The Facts: Alistair Overeem failed his test not for anabolic steroids or some such illegal substance but for a having an off ratio of testosterone to epitestosterone (his ratio was reported to be 14:1 whereas the legal limit in Nevada is 6:1).
Final Verdict: An off-kilter ratio of testosterone to epitestosterone doesn't necessarily mean steroids. Get over it.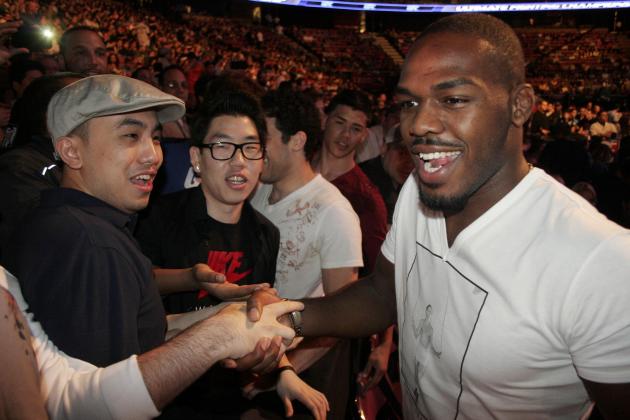 Joe Camporeale-US PRESSWIRE

Reasons People Criticize Him: He's a fake (I covered the reasons why Jones gets so much hate in detail here)
The Facts: Do you know Jon Jones? Are you around Jon Jones when he's at home, being himself? Didn't think so.
True, he did recently have a DWI, but he's only 24 years old and still maturing; we all make mistakes, and one transgression doesn't signify that the man is Satan himself.
Final Verdict: Don't judge the man if you don't know anything about him.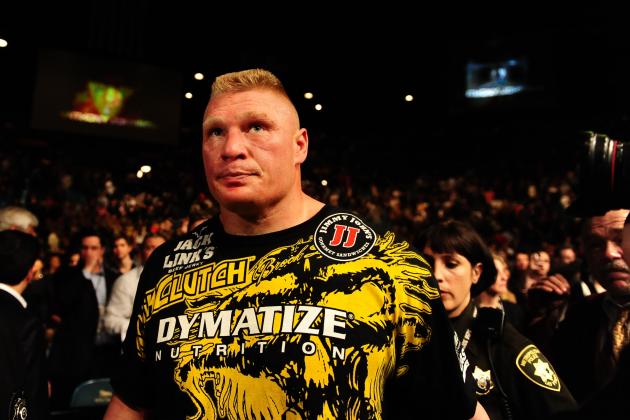 Mark J. Rebilas-US PRESSWIRE

Reason People Criticize Him: They think he's a talentless WWE bum.
The Facts: Lesnar is a former UFC heavyweight champion and arguably has one of the best 5-3 records in MMA history. His UFC wins are over Heath Herring, Randy Couture, Shane Carwin, and Frank Mir, while his only losses were all to highly talented fighters (Cain Velasquez, Frank Mir and Alistair Overeem).
It's also worth noting that Lesnar came back from two debilitating bouts with diverticulitis during his MMA career. Such a feat is remarkable in and of itself.
Lesnar's in-cage abilities aside, he was a tremendous draw and brought millions of new eyes onto the sport; just look at the numbers.
Final Verdict: How could you hate a guy who brought the sport's popularity to new heights and captured the most prestigious title in the combat sports world?