The Ultimate NBA Point Guard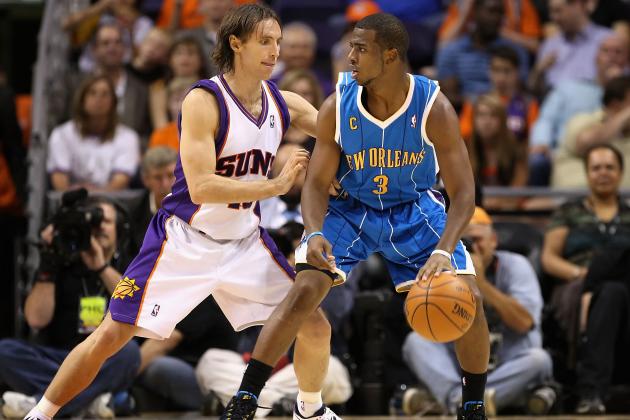 Christian Petersen/Getty Images

Top to bottom, the NBA's point guard crop may be stronger right now than it has ever been.
Of course, there's no way to tell for sure right now, with so many young stars still far away from writing their complete legacy. Russell Westbrook, Derrick Rose and Kyrie Irving, to name a few, are still a few years away from even hitting their prime years.
Regardless, the point guard position is by far the most stacked in the league right now, a league which is seeing its brightest days talent-wise since the mid- to late 1980s.
There are probably hundreds of possible top five point guards lists that could all have a solid argument made for them.
Rather than make such a list, I decided to create the ultimate point guard by combining the best features of some of the game's top floor generals.
The perfect point guard would have all of the following (in no particular order).
Begin Slideshow

»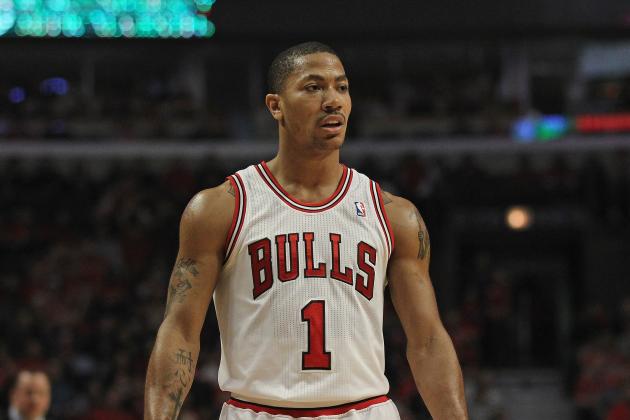 Jonathan Daniel/Getty Images

Everybody in the NBA has it, but no point guard has quite as much athleticism as Derrick Rose.
He can run as fast as the best of them, he zigzags at will and those ridiculous layups you can't believe go into the basket are resulted from his ability to hang in the air and muscle through some of the strongest guys in the league.
Unfortunately, he fell victim to his greatest strength, when his knee could no longer take the absurd changes of speed flipping so quickly. Hopefully, he can come back at full strength, but it will take awhile.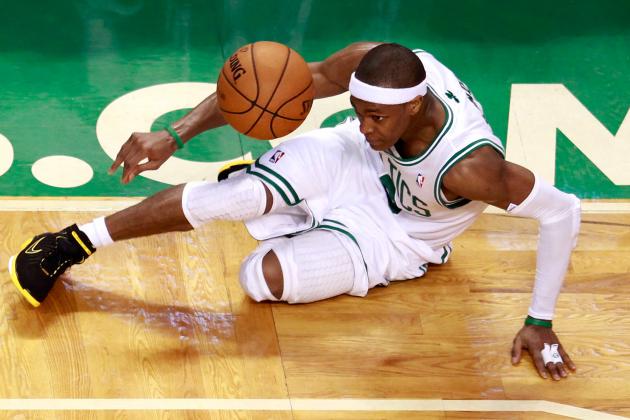 Jared Wickerham/Getty Images

How many times have you seen Rondo fly across the court, disregarding the care for his body in hopes of saving a loose ball? There are too many to count.
Any time there is a possession up for grabs in a big moment, Rondo is always there to put in his two cents.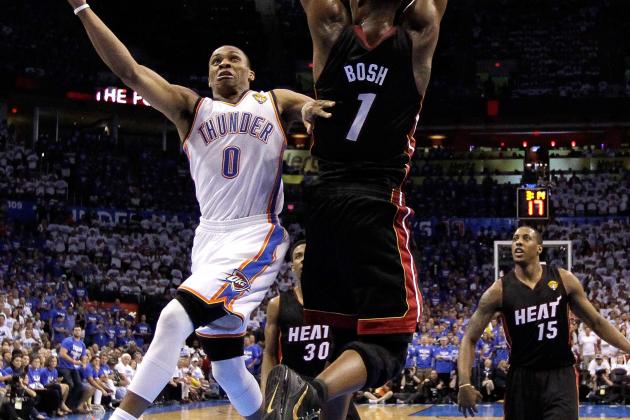 Pool/Getty Images

Confidence is the number one tool that anyone must have to be successful in any walk of life. If you don't truly believe you can accomplish something, you won't put your best foot forward.
Westbrook certainly has no shortage of confidence. Some say it's actually a disadvantage for him, but I'd rather have someone of his talent go all-out like he does rather than pass up an opportunity to score because he doesn't believe in himself.
He's only 23. In a few years from now, when his tools match that self-belief, it'll be hard to say he is too confident for anything.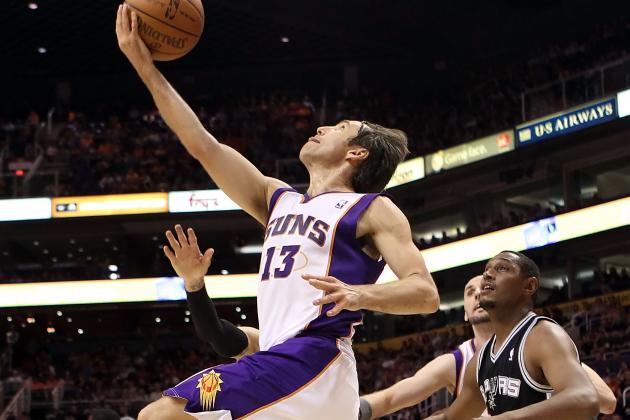 Christian Petersen/Getty Images

Let's put it this way: Steve Nash is 38, and he just put together a season as good as any other in his 16-year career.
Nash is an animal at taking care of himself. He diets like mad, he is always in excellent shape and he makes sure to get plenty of sleep. That and his commitment to playing smart have allowed him to extend his career as well as anyone ever has.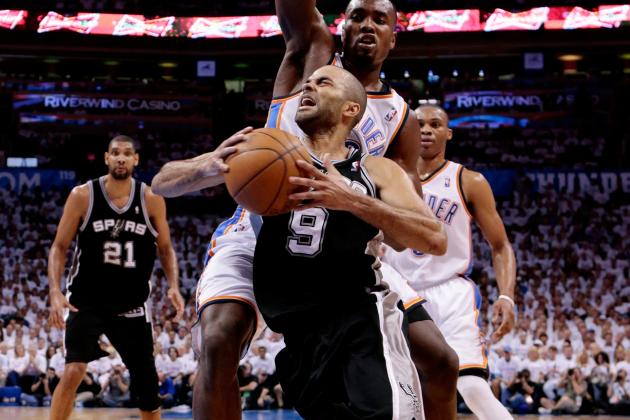 Brett Deering/Getty Images

This isn't exactly a quality per se, but I had to take something from Tony Parker and put it on this list.
Parker has won three NBA Finals, and he's one of only two point guards to be named Finals MVP in the past 22 years. Bottom line, he knows how to get the job done in big moments.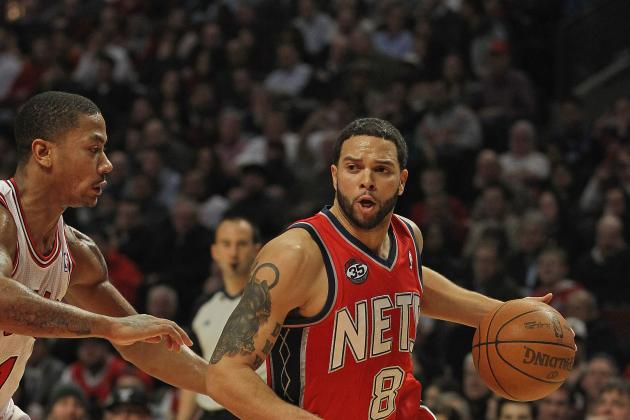 Jonathan Daniel/Getty Images

Point guards are almost always the smallest players on the court, so adding some size to the position can go a long ways.
At 6'3" and 210 pounds, Deron Williams is one of the biggest point guards in the league. He uses that big frame to gain advantages on the court, like when he muscles for position against smaller guards or barrels through the opposition in fast breaks.
He's not as tall as the legendary Magic Johnson, but strength is what sets Williams apart.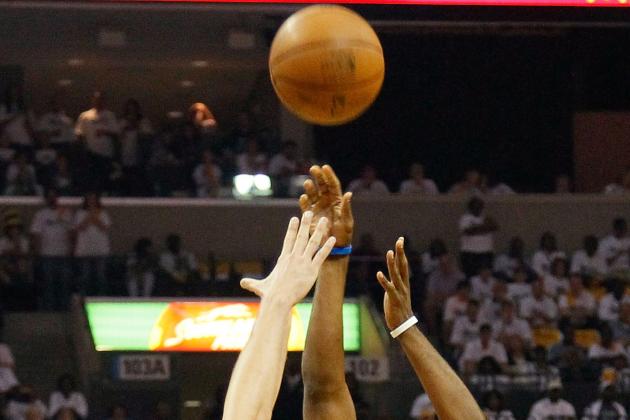 Kevin C. Cox/Getty Images

Chris Paul isn't the best pure scorer or passer on this list, and he's not the most athletic. He's very good at everything and not bad at anything.
There's one thing that brings it all together and makes him the best point guard in the league: his smarts.
Paul knows when to get his teammates involved and when to take over. His confidence matches his ability. His knowledge allows him to take gambles on defense that pay off. Basically, Paul's brain takes a very good player, and turns him into a great one.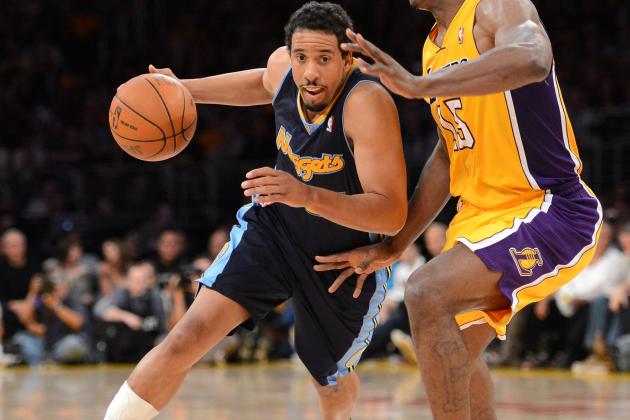 Harry How/Getty Images

Even though he's 35, Andre Miller has only missed one game in the past five seasons. In his 13-year NBA career, Miller has played every game nine times, all but one contest twice and all but two games twice.
I was tempted to take Russell Westbrook's health since he's never missed a game, but he's only been in the league four seasons. Given how long he's been in the league, Miller's health is more impressive.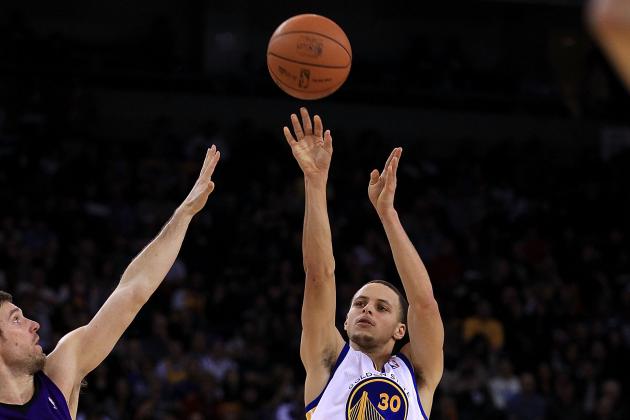 Ezra Shaw/Getty Images

Stephen Curry was one of the best shooting prospects of the past decade, and he didn't disappoint.
In his three years of NBA service, Curry's three point shooting percentages have risen from 43.7 to 44.2 to 45.5. His overall shooting has also improved, climbing from a 46.2 percentage his rookie year to an impressive 49 percent this past season.
If his ankles weren't made of glass, Curry would have a legitimate shot at breaking Ray Allen's all-time record of three pointers made.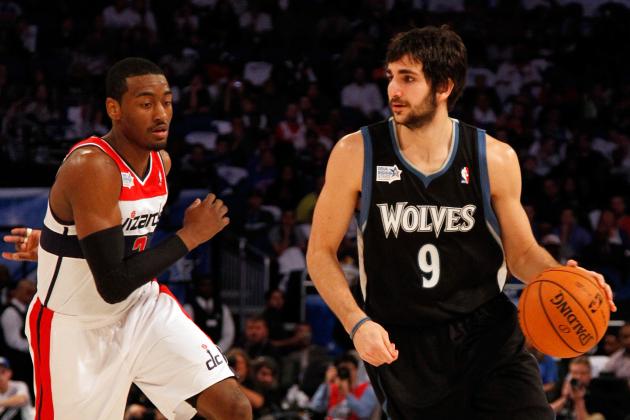 Mike Ehrmann/Getty Images

After his long-awaited arrival to the U.S., Ricky Rubio didn't waste any time putting on a show for the fans.
Rubio averaged 8.2 assists as a rookie in 41 games before going down with a knee injury. Most of those assists were results of behind the backs, no looks and other spectacular passes from the young Spaniard.
Any game featuring Rubio is a fun one to watch, even if it happens to be a 30-point blowout.