First place is starting to get comfortable for the San Francisco Giants in the NL West. A four-game winning streak combined with four straight losses by the Los Angeles Dodgers has resulted in a three-game lead for the Giants going into Wednesday's play.
With a strong starting rotation and one of the deepest bullpens in baseball, the Giants don't have any worries on the pitching side. Their 3.49 staff ERA is the fifth best in baseball and opposing lineups are batting only .240 against them.
The Giants have a reputation of not hitting well, but that hasn't been the case this season. (Melky Cabrera and his 124 hits might have something to do with that.) San Francisco is hitting .262 as a team, the 10th-best average in baseball. However, they have a team OPS of .699, which shows there's some work to do.
If there's one area where general manager Brian Sabean could improve his lineup, it's in the middle infield. Giants second basemen have a .566 OPS, while their shortstops are hitting a collective .252.
Manager Bruce Bochy told SiriusXM's Jim Bowden that they're looking to add a bat before the trade deadline. That led ESPN.com's Jason Churchill to speculate that the Giants could pursue shortstops Stephen Drew and Jed Lowrie.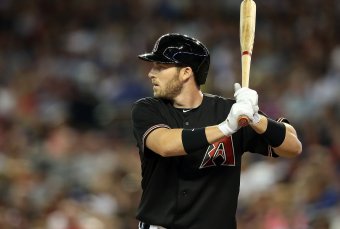 Christian Petersen/Getty Images
Drew isn't much of a sure thing these days, having recently returned from a broken ankle. Though he appears to be improving at the plate, batting 5-for-19 in his past five games, he currently has a .213/.269/.277 slash average. That's not an improvement over what the Giants currently have at that position.
If Drew is healthy, however, we're talking about a player with a .769 OPS and 15-20 home run power. He's also a good defensive shortstop, according to Fangraphs, at least as good as Brandon Crawford. And he could provide more offense.
Something else to consider if the Giants bring back Drew next season is that he'll turn 30 in March. Is he a player about to enter his prime or someone about to begin the downslide of his career?
Meanwhile, Lowrie would be an excellent addition to the Giants' lineup. His 14 home runs are second among major league shortstops, as is his .799 OPS. Though he's batting only .253, Lowrie makes up for that with .343 on-base percentage.
There's one big problem, however. Lowrie will miss the next four to six weeks due to a nerve injury in his right leg. He suffered a twisted knee and sprained ankle when a baserunner slid into him at second base (The injury occurred on Tuesday night, after Churchill wrote his post).
Houston Astros GM Jeff Luhnow also isn't interested in trading Lowrie, probably because he's still under club control with two more arbitration-eligible seasons.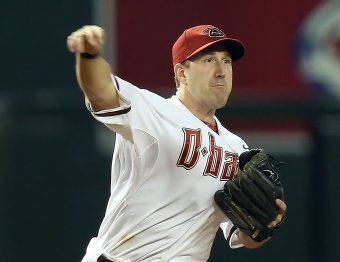 Christian Petersen/Getty Images
It's curious that Churchill didn't mention another Diamondbacks shortstop in his post. What about Willie Bloomquist, who can play shortstop and the outfield? He's also hitting .296 and appears to be a better offensive option than Drew right now. Bloomquist is also under contract for next season at $1.9 million.
At the very least, Sabean appears to have some decent options for middle infield help. Marco Scutaro would be another possibility at second base.
Would the Giants GM have any difficulty getting the D-Backs or Rockies to trade within the division? Probably not, as neither player would come back to haunt their former teams. But who knows how Arizona GM Josh Byrnes and Colorado's Dan O'Dowd feel about such matters?
Follow @iancass on Twitter