Del Mar Opening Day: Oceanside Stakes Division 2 Handicapping Guide
Your stakes hangover won't last long after Race 6 at Del Mar is over.
As a follow-up to my previous Oceanside Stakes preview, here's the second half. The division two race appears ninth on the card and features an interesting field of colts. This race was slightly more difficult to pick apart due to fairly even strengths across the field, but there are a few horses who stand out.
NOTE: All morning line odds are attributed to Daily Racing Form
The Favorite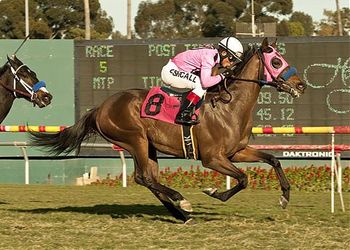 Stoney Fleece
Why Stoney Fleece wasn't the morning-line favorite is beyond me.
This is a horse that is a proven competitor in all facets of the sport of racing. In thirteen career races, the California-bred colt has raced in nine stakes races.
He's used to the mile distance and has been in the money six out of the seven times he's run on turf. He's doesn't show blazing speed or beat competition by ten lengths. What he does do is beat horses to the wire.
This race is begging Stoney Fleece to win it, and I'm confident he will.
The Challengers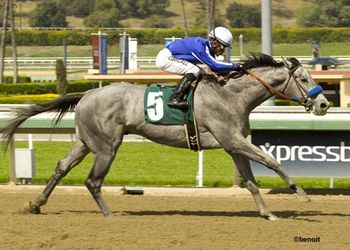 Holy Candy
As the morning line favorite, Holy Candy's got a lot to prove.
The gray colt is coming off two impressive showings in graded stakes races (Grade 1 Bluegrass and Grade 3 Affirmed). To his credit, he's only finished out of the money once in his six-race career, he's posted speed figures above 100 twice and he's a lock to show at the least.
What I don't like about Holy Candy is the fact he's never raced on turf. He's familiar with cushioned surfaces at Keeneland and Betfair Hollywood, but has yet to step on the grass.
He's got tremendous talent, and he'll be close to the leader when the wire is crossed.
My Best Brother
My Best Brother looks to be on his way to becoming a turf specialist.
He only has five career starts, but three of those have come on the grass and he's won two of them. Like Stoney Fleece, he's not a particularly flashy horse but has shown the ability to beat good competition. He's not tremendously experienced at the mile route, but won his last race at the distance.
Brother is coming in with some momentum and it wouldn't shock anyone if he comes out on top.
Wildcards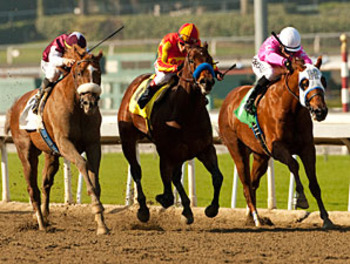 Old Time Hockey
Talk about a turf fiend.
This Smarty Jones son (whose dam was sired by his majesty, A.P. Indy) loves the grass under his hooves. He's won two of his four races on the turf, posting a 100 speed figure his last time out in a $54,000 allowance at Betfair Hollywood.
The knock on Old Time Hockey is his inexperience. He's never raced at $100,000 and has no stakes races to his credit.
This could be a coming out party for the Florida-bred, but a win would be surprising.
Longview Drive
Longview Drive is at home at this distance. He doesn't necessarily like the surface, nor has he been extremely successful, but at least he'll be comfortable running a mile.
He's started in five stakes races this year including the Grade 1 Santa Anita Derby, the Grade 3 Southwest Stakes and the Grade 3 Sham Stakes. He finished second in his last start, but has no wins this year.
The tough competition might have prepped him for this race, but he'll need to run on-lead the whole way. With great horses to run against, I think Longview Drive will come up short.
Tones (IRE)
As what seems to be the token foreign-bred in the Oceanside Stakes, Tones has a pretty good shot at surprising the crowd.
He eats up the turf and has raced at the $200,000 class. He's 2-2-2 lifetime on the surface and is trained by the successful (if not infamous) Doug O'Neill.
Not many people will recognize Tones, but don't be shocked if he's challenging down the stretch.
The Longshots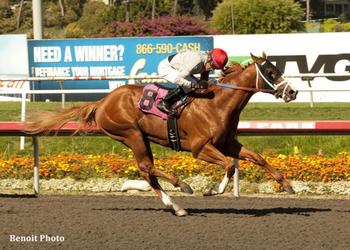 Majestic City
Majestic City comes into today having only raced twice this year.
Those races were both at the six to seven furlong distance. He had a bullet drill on June 15th, but aside from that has been lackluster in workouts leading up to today. This colt has had tremendous success in the past, winning and placing in multiple stakes races as a two year old.
I don't know what kind of funk Majestic City is in lately, but he'll need quite a bit of luck to beat out his competition in this one.
Power Foot
As the most inexperienced horse in the race, Power Foot doesn't have a lot to lose.
He has raced exclusively on turf, so he's got that going for him. In addition, he's turned in some great workouts leading up to today.
But with only three races to his credit and never breaching the $80,000 class, you shouldn't expect too much from the young colt.
Best Bets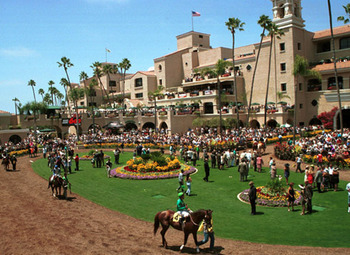 Best Bet To Win: Stoney Fleece (4-1)
Best Bargain To Win: My Best Brother (5-1)
Best Wildcard Bet: Tones (10-1) to Win
Solid Exacta: Stoney Fleece - Holy Candy (7-5)
Risky Exacta: Stoney Fleece - Old Time Hockey (6-1)
Solid Trifecta: Stoney Fleece - Holy Candy - Old Time Hockey
Risky Trifecta: Stoney Fleece - Old Time Hockey - Tones
Keep Reading