MLB Predictions: Players Who Will Have a Big Second Half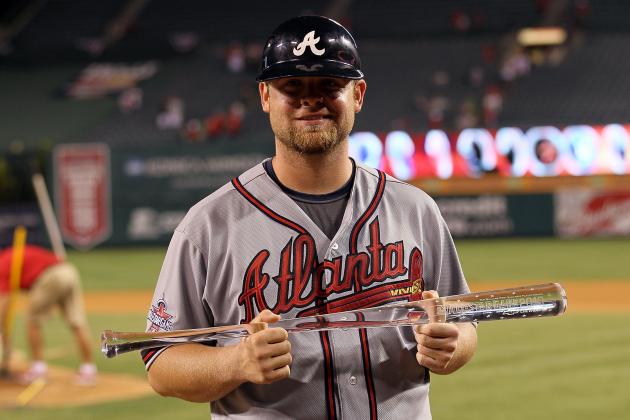 Stephen Dunn/Getty Images

As we have now passed the midway point of the season, there are some stars who have had very disappointing first halves of the season.
However, there are five players who I expect to bounce back with strong second halves, including Brian McCann and Albert Pujols. Those five players have already started to show signs of resurgence.
Begin Slideshow

»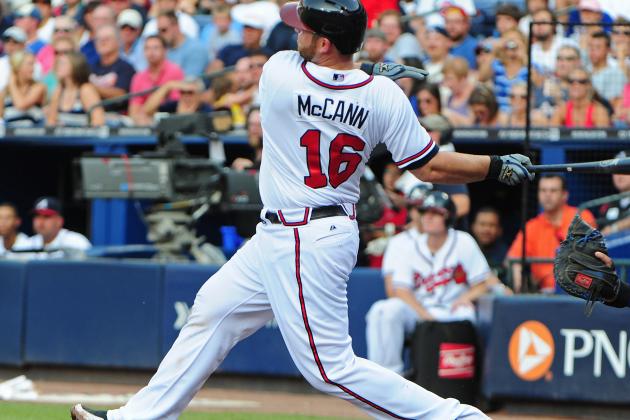 Scott Cunningham/Getty Images

Brian McCann has been one of the best catchers in the NL over the past seven years. He has been to six All-Star games and was even the MVP of the All-Star game in 2010.
McCann is only hitting .240 this year, but he is a career .282 hitter. McCann has actually been striking out slightly less this year (14.3 percent) compared to last year (16.7 percent). He has struggled because of his very low BABIP (batting average on balls in play) of .238, which is much lower than his career BABIP of .295. Look for McCann's BABIP to start to return to normal and look for McCann to have a strong finish to the year.
End-of-season prediction: .272 avg, 25 homers, 84 RBI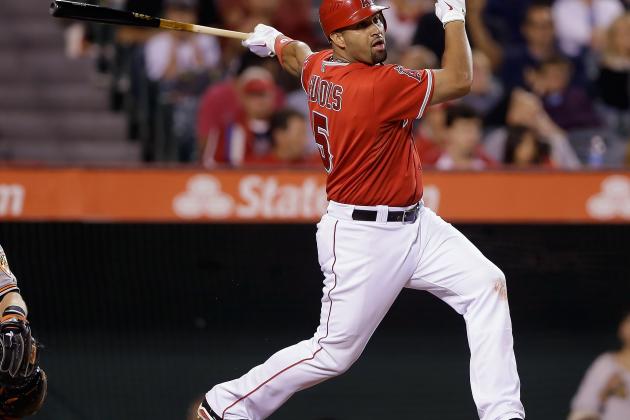 Jeff Gross/Getty Images

Albert Pujols has been an MVP candidate since coming into the MLB. He has averaged 40.6 homers and 121 RBI per year.
Pujols got off to a horrible start with the Angels after signing a huge free-agent deal in the offseason. Pujols didn't hit his first homer until May 6th , and his average was down to only .197 after the first six weeks of the season. But since that point he has started to turn it around.
Pujols has gotten his average up to .278 and now has 16 homers. His average since June 28th is .379. Look for Pujols' success to continue through the second half of the season. I expect him to help the Angels make it back to the postseason by winning the AL Wild Card.
End-of-season prediction: .294 avg, 31 homers, 104 RBI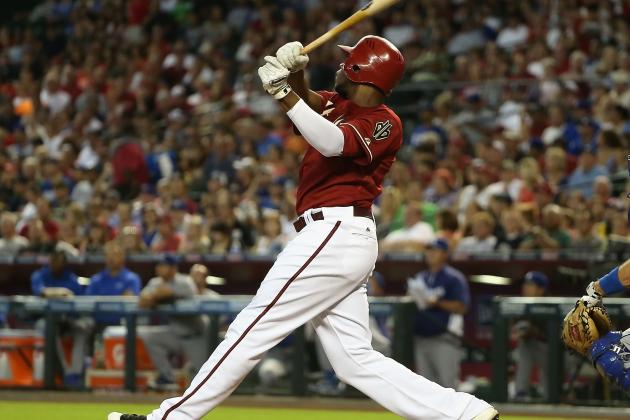 Christian Petersen/Getty Images

Justin Upton finished fourth in MVP voting last year but has had a disappointing season so far. Upton has had to deal with trade rumors all year, but look for him to return to normal after he either gets traded or the trade deadline passes. Upton hasn't been the same player this year, but he is talented and young enough for one to expect his production to return.
Upton has only homered every 44 at-bats this year, which is down from last year's rate of every 19 at-bats. Upton has been striking out three percent more often this year. If he can return to his normal strikeout rate, that will lead to him being more productive. Upton will help the Diamondbacks get back above .500 or possibly help another contender if he ends up getting traded.
End-of-season prediction: .288 avg., 17 homers, 78 RBI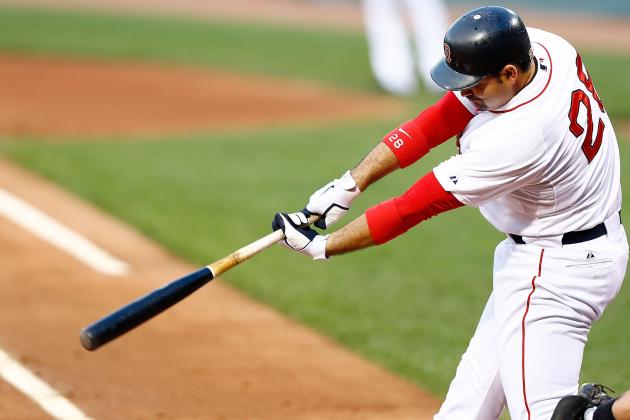 Jared Wickerham/Getty Images

Adrian Gonzalez has been one of the premier hitters in the league from 2006-2011. During that time frame, Gonzalez averaged 31.3 homers per year (playing the first five of those years at the pitcher-friendly Petco Park) and had an average of .296.
Gonzalez's average has been stable this year at .291, but his power is way down, as he only has seven homers so far. With David Ortiz going on the DL with an Achilles tendon injury, the Red Sox's lineup will need more production from Gonzalez.
End-of-season prediction: .301 avg, 19 homers, 93 RBI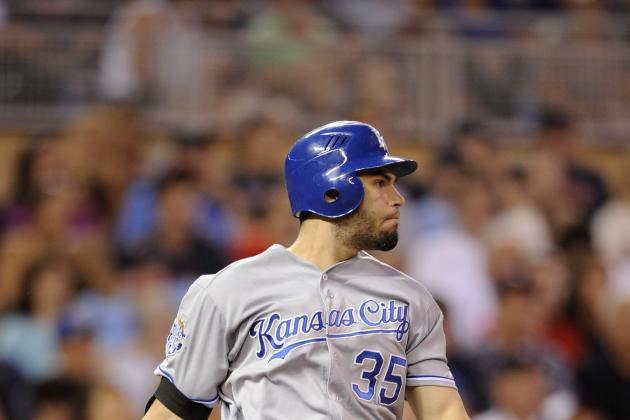 Hannah Foslien/Getty Images

Eric Hosmer looked to be one of baseball's up-and-coming stars after last year, when he hit .293 with 19 homers and finished third in the rookie of the year voting. Hosmer has been stuck in a major sophomore slump this year.
Hosmer is hitting only .222 so far, but he has started to show signs that his average is on its way to returning to where it was last year. Hosmer is hitting .385 since June 25th . Look for Hosmer's average to return to being respectable after an awful first half.
End-of-season prediction: .257 avg, 18 homers, 77 RBI