Boston Red Sox: 3 Potential Sources of Midseason Struggles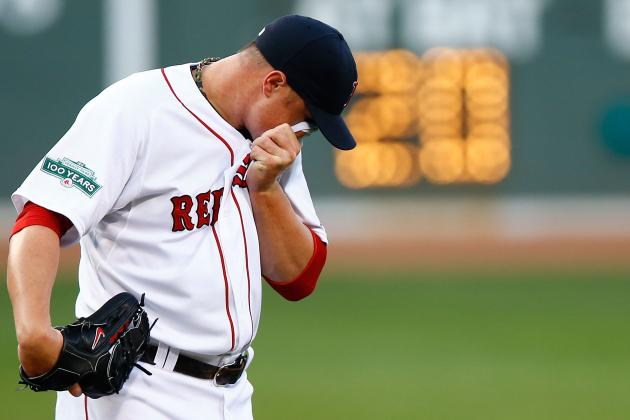 Jared Wickerham/Getty Images

When Carl Crawford and Jacoby Ellsbury made their grand returns to Fenway Park on Monday night, all trouble seemed to be cured in Red Sox nation.
Aaron Cook pieced together a solid start, Crawford and Ellsbury added electricity to the top of the lineup, and every White Sox batter—aside from the beloved Kevin Youkilis—was kept quiet.
Twenty-four hours, another miserable performance from former ace Jon Lester and an Achilles injury to Boston's lone All-Star David Ortiz later, and chaos has surfaced once again.
What exactly is the problem on a team loaded with talent and on the verge of becoming fully healthy again?
Begin Slideshow

»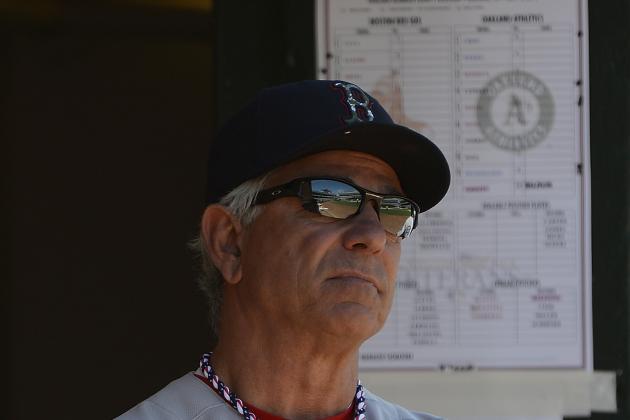 Thearon W. Henderson/Getty Images

Since the first week of Boston's season, I've held to the belief that manager Bobby Valentine has received too much criticism in his brief tenure with the Red Sox.
Having said that, it is clear that Valentine has failed in one major area—earning the respect and the trust of a clubhouse previously in significant turmoil.
It isn't necessarily a case of everyone hating Bobby Valentine. Rather, it's the fact that no one seems to love him.
Former manager Terry Francona may have been too lenient in his clubhouse and created a poisonous environment, but one thing is certain—the players on his team would risk life and limb for him.
Bobby Valentine cannot say the same about his players, coaches or fans. He has done an okay job. A very average job. I'll give him a B-minus on the year.
Here's the trouble: With this group of players and the state of this team, the new manager needed an A-plus season to right the ship. Valentine needs to find a way to make his team love him.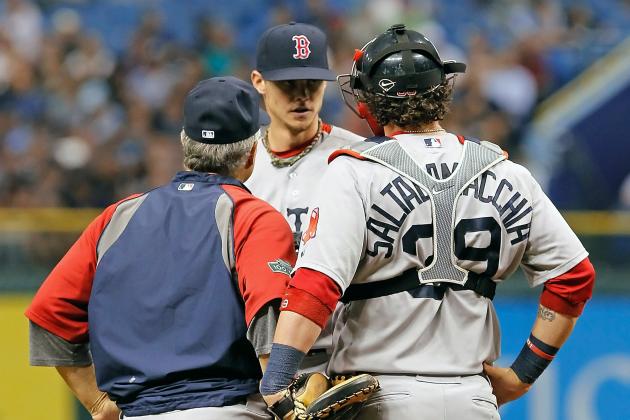 J. Meric/Getty Images

Sometimes, the problem with a team comes from beneath the surface.
The root of the problem may go further than merely the performance of the players on the field.
With the Red Sox, we may have to start questioning the coaching staff alongside Bobby Valentine as well as the medical staff in charge of defusing injury situations.
Rumors have surfaced that pitching coach Bob McClure doesn't even speak to Bobby Valentine. Hitters have been streaky and, in many cases, have struggled to adjust. Players like Carl Crawford have missed more than triple their expected time periods with injuries that are misdiagnosed and lingering.
Where is the line drawn? The Boston Red Sox are supposed to be a first-class organization, and with that tag, they are expected to have a top-of-the-line staff.
There have been more than enough mistakes to disqualify Boston's staff from that title.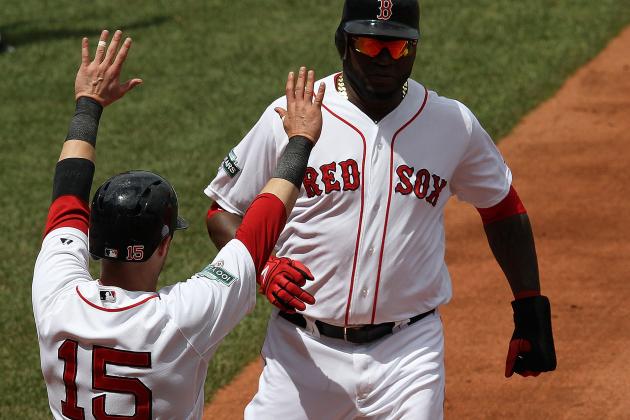 Jim Rogash/Getty Images

One of the things that made the Red Sox so lovable and so admirable in years past was the dirt-dog, selfless, team-first mentality of players like Trot Nixon and Pedro Martinez.
While those names are gone for good, players of the modern era have exhibited similar traits at times in their careers.
David Ortiz, Dustin Pedroia and Josh Beckett are three names that come to mind. During their glory days in Boston—notably the 2007 championship season in which all three men were contributors—they had the mindset that fans want to see from their players.
Now, these guys have this sense of entitlement about them. They feel like they are above the rest of the team. They feel like they're more important.
When Dustin Pedroia made his comments earlier in the season that opposed the actions of his manager, it indicated that they may even consider themselves to be above the level of their skipper.
That's not how winning teams are constructed.
The manager is the leader of the team, and there is only so much that Bobby Valentine can do to win his clubhouse over. The other half of that battle falls on the shoulders of these tenured Red Sox who need to sacrifice a bit of pride to put the team before themselves.
The Red Sox have what it takes to be a successful contender in 2012. If they can figure out how to keep the pieces together and whip them into synchronization, then Boston may see its first playoff baseball team since 2009.