Olympic Women's Gymnastics 2012: Americans Who Lead the Charge in Each Event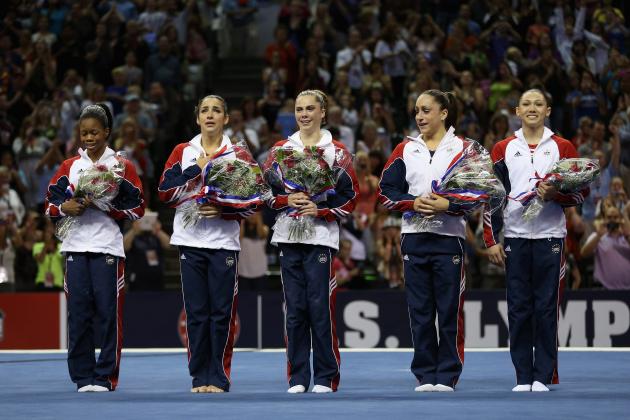 Ezra Shaw/Getty Images

The U.S. women's gymnastics team is the favorite to win the team all-around gold medal in London, but the Americans will need to look to one member to lead the team in each individual event if they are to do so.
With a team of Gabby Douglas, Jordyn Wieber, McKayla Maroney, Kyla Ross and Aly Raisman, the U.S. has what it takes to win the first team all-around gold for the first time since 1996, and the second time in history.
Douglas and Wieber are a one-two punch that reminds me of Shawn Johnson and Nastia Liukin of 2008. Unlike 2008, however, the rest of the team is also made up of elite competitors, and this can help the team in specific events.
When the Games roll around, these are the individuals to watch in each event.
Begin Slideshow

»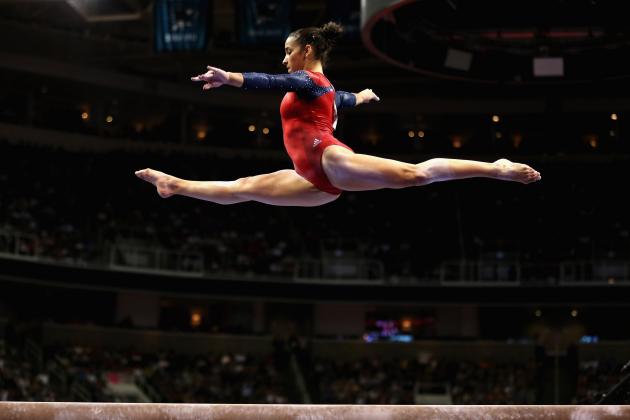 Ezra Shaw/Getty Images

Aly Raisman is one of the many good gymnasts that the Americans have on balance beam, but I would put her ahead of the competition.
Raisman is among the best in the world in the event, and she has been compared to greats like Catalina Ponor.
Wieber and the rest of the team could give her some competition. I'd give the nod to Raisman after her impressive performance at trials.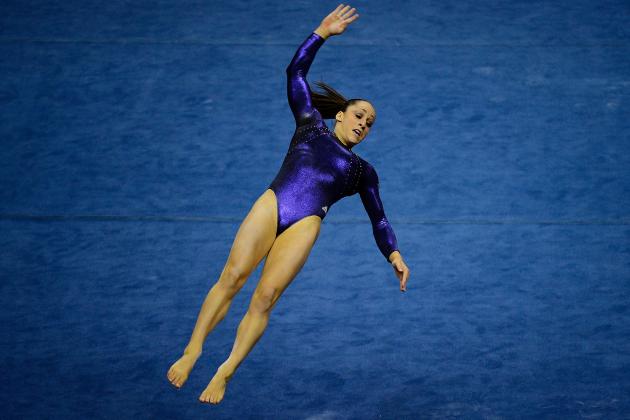 Ronald Martinez/Getty Images

One of the two best gymnasts on the U.S. team, Jordyn Wieber will be helping and close to leading in every event, but she will do so on the floor exercise.
Wieber is barely better than her rival Gabby Douglas, but I see her beating her out on the floor.
Wieber will have some incredible competition in this event, but she will lead a stacked U.S. team.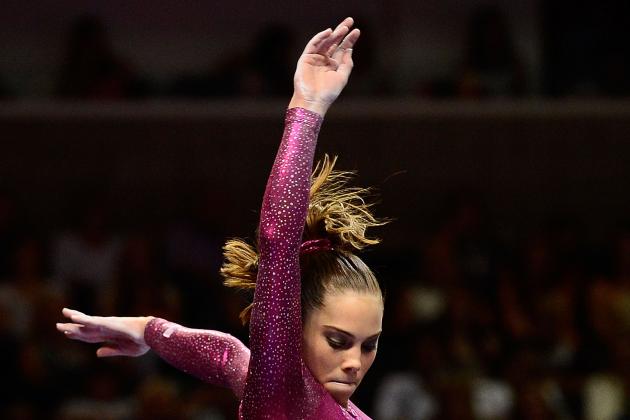 Ronald Martinez/Getty Images

McKayla Maroney is a vault specialist who looks to leave her mark on the 2012 Olympics with a Mustafina vault.
She is the World Champion in the event and one of the biggest reasons she was added to the team was for the same event.
She could very well win an individual gold, as well as lead Team USA in this event.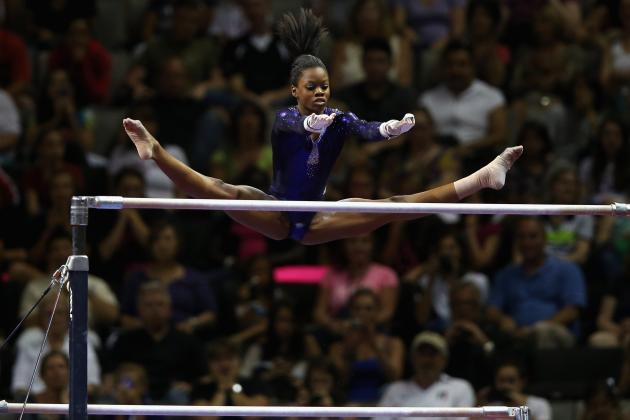 Ezra Shaw/Getty Images

Gabby Douglas will face fierce competition from her rival, Jordyn Wieber, to lead the U.S. team in this event, but her grace and flexibility should help her put up a great score on the uneven bars.
She dazzled at trials with her routine, which was nearly flawless.
If she can duplicate that success in London, she could be well on her way to an individual gold, so long as none of the other Americans put on the routine of their lives.