Assault Allegations Increase Pressure on Dez Bryant and the Cowboys in 2012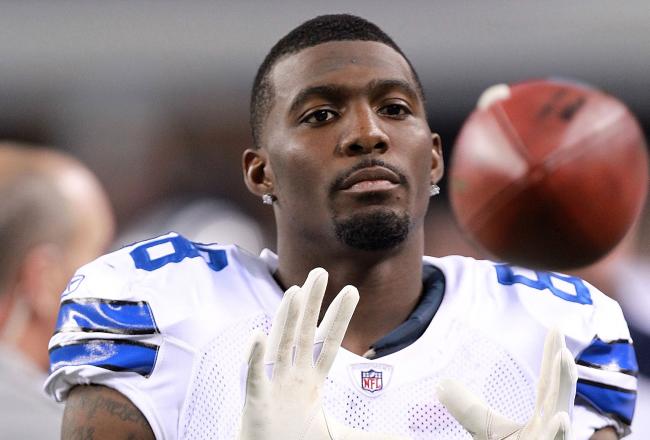 Ronald Martinez/Getty Images
Yes, I know. Dez Bryant—the Dallas Cowboys' already-controversial young wideout—has been charged with assaulting his mother. The alleged details aren't pretty, but it's crucial to remember that this is Bryant's first arrest.
We're also talking about a 23-year-old who hasn't had the easiest of rides. Not every situation is relatable. In fact, most aren't. So let's ease up on the melodramatic reaction.
I do realize that the court of public opinion differs greatly from courts of law. In a non-technical fashion, a man can lose his job (and much more) for ordeals such as these, but the Cowboys' front office has enough experience in this area to allow due process to unfold.
This offseason in particular, the Cowboys have placed at least a minor emphasis on grooming players who fit a new mold. This is supposed to be the antithesis of boys will be boys. And if they're serious about such things, the pressure's on the team to nurture their bright young wideout.
Should the Cowboys cut Dez Bryant?
That applies regardless of what comes of these charges. Even if Bryant is never convicted, this is an indication that his personal life lacks stability—and it's certainly not clue No. 1.
But Bryant also has a tremendous onus. This was his offseason. He was killing it on the practice field and finally becoming a leader off of it. That progress is all about to go up in smoke, and Bryant's breakout third season might never transpire.
The Cowboys have Super Bowl potential, but they can't win in January without Bryant on his game. He's that good. And obviously, Bryant can't succeed at this point without the Cowboys. If Jerry Jones cuts a guy like that, how can he be expected to get back on track elsewhere? It can happen, but it'll become a lot more difficult.
The point is that the team and Bryant truly need each other.
These charges could change everything, and so we'll wait to cast full judgment on Bryant the individual. But the pressure has already reached a new plateau.
Bryant has to make changes, and the Cowboys have to assist in that process.
Now or never.
This article is
What is the duplicate article?
Why is this article offensive?
Where is this article plagiarized from?
Why is this article poorly edited?