Are Amir Khan and Freddie Roach About to Split?
Use your ← → (arrow) keys to browse more stories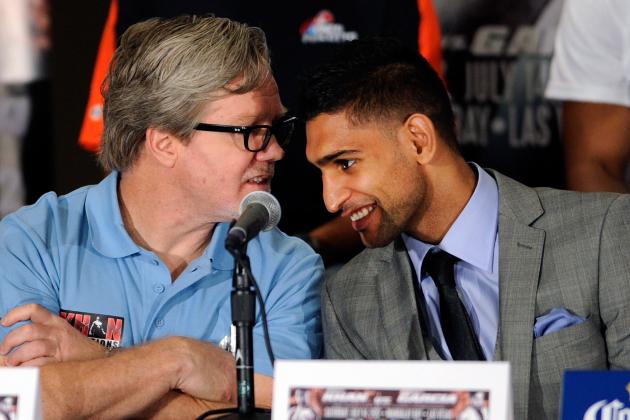 David Becker/Getty Images

Amir Khan has switched trainers before, more than once actually, and he may be about to do so again. In what would be a massive turn of events in his pro career if it actually happened, Khan has hinted he may part ways with ace trainer Freddie Roach: the man who rebuilt him after his shocking KO loss to Breidis Prescott. Khan, still licking his wounds after that sizzler of an upset loss to new star Danny Garcia (who everyone, from Ajose Olusegun to Zab Judah, wants to fight next), spoke with The Daily Mirror and what he said sure sounded like he has plans for a major change.