Tiger Woods: What Tiger Must Do to Fix His Broken Game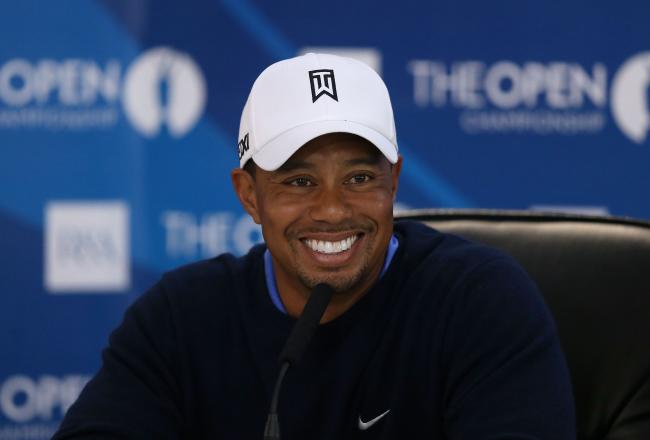 Tiger is confident heading into this week's British Open
Richard Heathcote/Getty Images
Earlier this week, the SportsNation poll on ESPN.com asked a simple yet interesting question: Who will win the British Open this week? There were only two responses to choose from, either Tiger Woods or the field.
It is interesting to see that particular question come back around in the golf community, because it has been a long time since it was a legitimate possibility. For years, Tiger Woods was the dominant face of the PGA, and there were very few, if any, legitimate challengers to his throne. In fact, Tiger's peak might have been the single most impressive example of one player demolishing everyone else in his path.
With that in mind, things are completely different heading into the 2012 British Open. Tiger is still reinventing himself and attempting to regain his former glory. He has played much better all around during this year's FedEx Cup in which he is the top-ranked player in the world.
Tiger has won three events and finished four times in the top 10 overall, so the game appears to be coming back for him. However, he still has work to do in order to return to his dominating former self.
During Tiger Woods' peak era, he was the best ball striker in golf. Very few players could match his distance on iron and wood shots, giving him a distinct advantage over the rest of the field.
However, that is no longer the case. This season, Tiger is tied for 39th in the world in driving distance. His average drive travels 295.2 yards, compared to the PGA-best 316.3 yard average for Bubba Watson.
Do you believe that Tiger will break Jack Nicklaus' major record of 18 championships?
During his peak, Tiger's great driving distance often put him in prime position to reach the green in regulation from the fairway. In fact, he was one of the leaders in this category, and it was one of many reasons why he won so many major championships.
Yet again, he has fallen in that category as well. Tiger ranks 48th in the world in reaching the green in regulation from the fairway. He has converted 76.57 percent of his opportunities, which trails PGA leader Michael Bradley by five percentage points.
One other great aspect of Tiger's former game was his ability to convert difficult putts. In fact, he was arguably the best putter in golf. In crunch time, you could rely on him to make it from nearly anywhere on the green.
According to the current world rankings, Tiger is 79th overall in one-putt percentage and converts 38.6 percent of his opportunities. He is 36th in the standings in average two-putts per round, doing so 10.36 times per 18 holes.
Worst of all, Tiger Woods' overall putting average this season is 1.623. He ranks 144th in the world in this regard, and it is certainly the biggest change from his former domination to his current success.
With all of that being said, Woods has had a very successful season and appears to be on the right track to a full recovery with his game. He leads the FedEx Cup standings, has won some tough tournaments, finished multiple times in second or third place and is trending upwards.
However, Tiger will ultimately judged by his major championship total, and that is what he needs to change if he wishes to return to the glory days of old. If he focuses on improving his putting and ball striking, then he could win the 2012 British Open and open the floodgate for more majors to come.
This article is
What is the duplicate article?
Why is this article offensive?
Where is this article plagiarized from?
Why is this article poorly edited?