British Open 2012: Latest Buzz Surrounding Rory McIlroy, Tiger Woods and More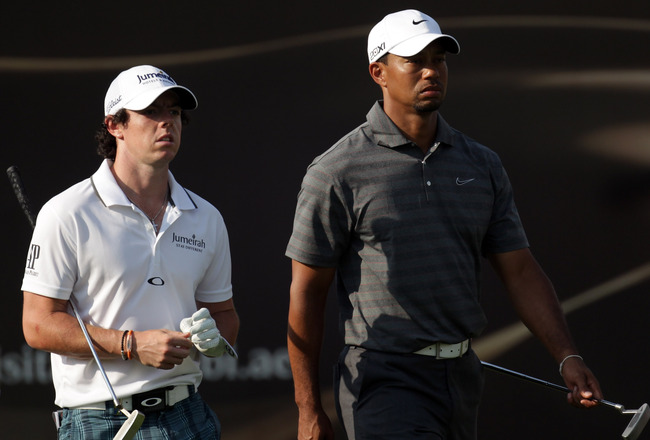 Ross Kinnaird/Getty Images
The contenders have arrived at Royal Lytham for the 2012 British Open. Rory McIlroy, Tiger Woods, Phil Mickleson and others look to win their first major of the year on European soil this weekend.
Here are the latest updates on Tiger Woods, Rory McIlroy and the other top players heading into the Open.
Rory McIlroy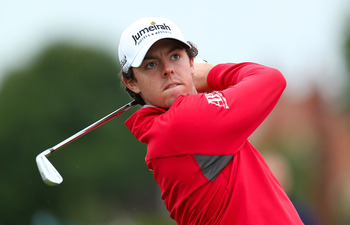 Ross Kinnaird/Getty Images
If Rory McIlroy is going to get back on track, there's no better place than on home turf at Royal Lytham.
McIlroy has been practicing for the upcoming Open Championship for two weeks at the County Down, his home course, which he thinks has a similar feel to Lytham:
"I've spent the last two weeks preparing for Lytham. There are a lot of tee shots that you have to hit left-right at Lytham, so I've been working on fading and sharpening everything up. I'm ready to go."
McIlroy is no stranger to the actual Lytham course, either, with multiple amateur appearances under his belt.
However, he hasn't been in this big of a drought since bursting onto the national scene at last year's Masters. After winning the Honda Classic, the Irishman has played uninspired, missing the cut at the U.S. Open and Players Championship, among others
Tiger Woods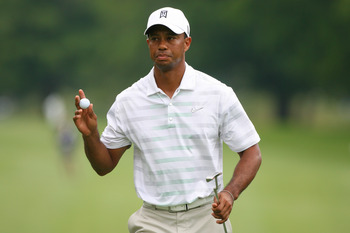 Hunter Martin/Getty Images
Tiger Woods just arrived at Lytham to play the course two days prior, noting its thick roughs and treacherous hazard areas.
"Oh my God," said Woods. "It's just that you can't get out of it. The bottom six inches is so lush. The wispy stuff we've always faced at every British Open, but at the bottom it's almost unplayable in some places. I've never seen the rough this high or thick and dense" (The Telegraph).
Woods goes into the Open as the favorite, but not without red flags. He's had a bit of an inconsistent run in 2012, full of highs (AT&T National and Memorial) and lows (U.S. Open collapse).
He will be paired with Justin Rose and Sergio Garcia in the tournament's opening round.
Other Notables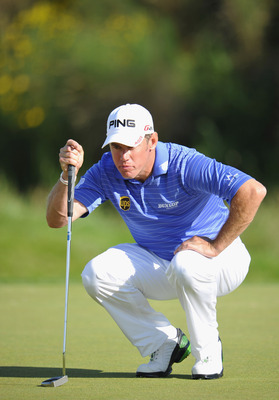 Stuart Franklin/Getty Images
Phil Mickelson and Luke Donald
Open hopefuls Phil Mickelson and Luke Donald finished tied for 16th in the Scottish Open. Both had underwhelming final rounds, shooting over par for the day. Donald is the world's No. 1-ranked golfer, while Mickelson is last year's Open runner-up.
Padraig Harrington
Padraig Harrington finished tied for 16th at last weekend's Scottish Open as well, but he had a bit of good fortune on Moray Firth's second hole. The two-time Open Champion thought he had hit the ball into the water, when actually his ball had ended up ashore underneath a wooden door; he was given a free drop.
Lee Westwood
Lee Westwood will attempt to end his major drought at 58 with his first at Lytham this weekend. Westwood currently has the second-best odds to win the tournament along with Luke Donald, according to CBSSports.
Keep Reading