Phil Mickelson: Top 10 Reasons Lefty Can Steal a Win at 2012 British Open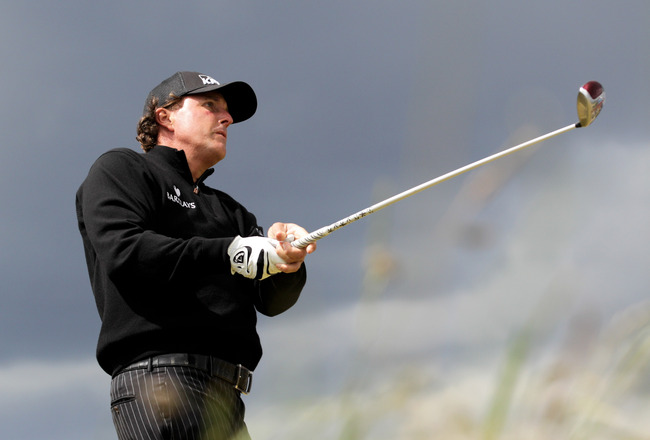 Dean Mouhtaropoulos/Getty Images
The 2012 British Open will be held at Royal Lytham and St. Annes Golf Club.
Phil Mickelson has never won a British Open in his 21-year career, but he's poised to win one this year.
Lefty is playing some fantastic golf lately and could end up stealing a major victory this weekend.
Let's take a look at the top 10 reasons Mickelson is a serious contender for a British Open title.
10. Strong Scottish Open Performance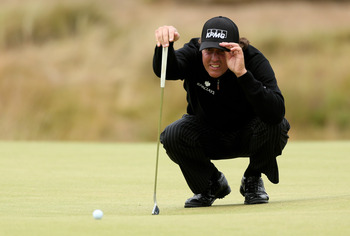 Warren Little/Getty Images
Lefty finished five strokes behind the leader at the Scottish Open this past weekend.
He had a couple of great rounds sandwiched by a couple of mediocre rounds, but there were a lot of positives.
Plus, he got to play links-style golf, so it was a nice tune-up for the British Open this weekend.
9. Success Overseas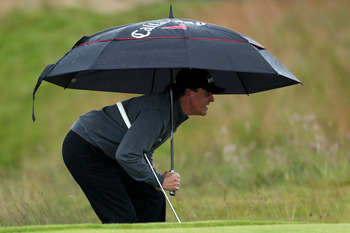 Warren Little/Getty Images
Lefty has had some success in Europe over the course of his career.
He has seven career European Tour victories, though none have been in the British Open.
He's been too successful in Europe in recent years to not have it carry over to the biggest European stage eventually.
8. He's Changed Since 2001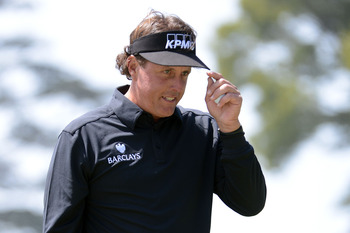 Harry How/Getty Images
In 2001, Mickelson finished tied for 30th at the British Open at Royal Lytham and St. Annes.
But, since that disappointing finish, he's changed his style and has matured considerably.
This version of Mickelson is much better than the version that played in the 2001 British Open and might even be good enough to finish first.
7. Learning from the Past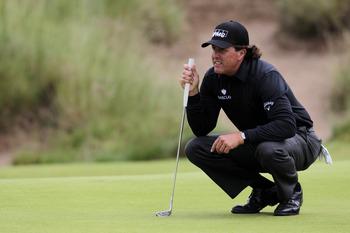 Dean Mouhtaropoulos/Getty Images
In the past, Mickelson has certainly struggled on the links courses in England and Scotland.
But every golfer struggles from time to time over the course of his career. The great ones take those struggles and turn them into strengths.
If Lefty is going to be remembered as an all-time great golfer, he needs to learn from all his mistakes on links courses over the years and play four excellent rounds of golf this weekend.
6. Desire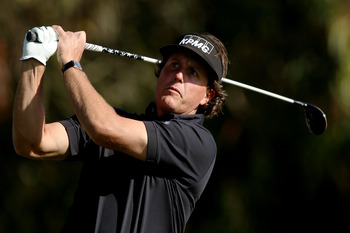 Ezra Shaw/Getty Images
Mickelson may seem easygoing, and to a certain point, he is.
But, just like any great athlete, he has the overwhelming desire to win.
It has to be tough for him to struggle time and time again at the British Open.
After coming so close to a victory last year, he'll be even more motivated to finally win a British Open in 2012.
5. Tiger Woods' Struggles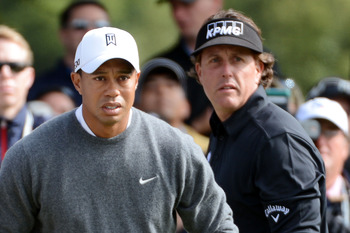 Harry How/Getty Images
Tiger Woods is on his way back to his old self.
It's only a matter of time before he's back to dominating the golf world like he did for so many years.
Mickelson's time to shine at the British Open is right now.
There isn't one golfer dominating the sport, so he can step in and steal a major championship.
4. He's Due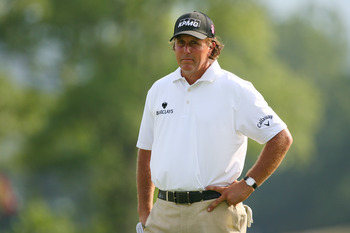 Hunter Martin/Getty Images
Mickelson has been a professional golfer since 1992.
He's played at a high level for most of that time but has never won a British Open.
That's a streak that's bound to end sometime, especially if Lefty keeps playing at a high level for several more years.
But there's no time like the present. If Mickelson can't win one soon, he might never win it.
3. Experience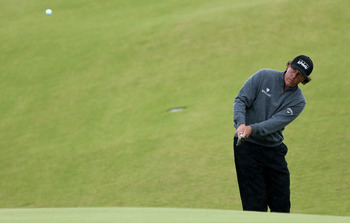 Warren Little/Getty Images
Mickelson is very experienced in big tournaments.
Over the course of his career, he's won four major championships, so he's not afraid of big moments. The man has three green jackets for winning the Masters, after all.
If he is in the final group with a golfer who hasn't won a major, Lefty should be able to win.
2. Practice, Practice, Practice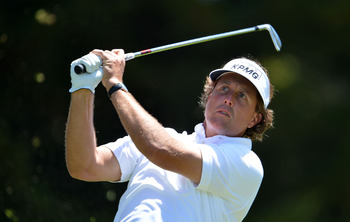 Stuart Franklin/Getty Images
Lefty has been practicing links courses, something he's struggled with over his career.
He's been practicing his putting, a facet of his game that's been subpar lately.
And he's been practicing with his driver, which has been inconsistent of late.
If the practice pays off, he'll be in great shape and should have a stellar performance at the 2012 British Open.
1. Building off Last Year's Performance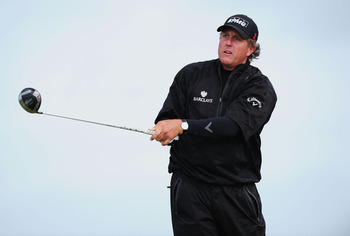 Stuart Franklin/Getty Images
Last year, Mickelson finished in a second-place tie at the Open Championship.
That was at a different course, but the style of play is very similar.
If Lefty can take advantage of his near-miss last year and turn it into fuel for this year, he should be in great shape.
Keep Reading