New York Jets Predictions: Why Rex Ryan's Coaching Style Will Work in 2012
Rob Carr/Getty Images

In the three years as the New York Jets head coach, Rex Ryan has been brash, irreverent and unapologetic.
This approach has yielded mixed results, initially proving unquestionable as the Jets advanced to consecutive AFC Championship games, but recently becoming suspect after last year's disappointing 8-8 season left them out of the playoffs.
After facing a media barrage following his failed Super Bowl prediction, Ryan returns this season with a refined approach and a simpler focus for this season: Make the playoffs.
Begin Slideshow

»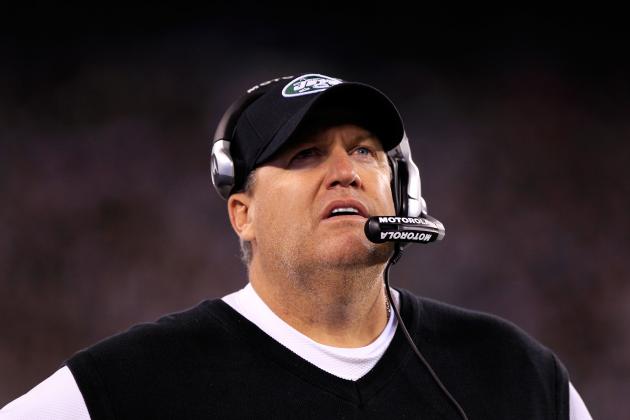 Chris Trotman/Getty Images

Over the last few years, it seemed an NFL season couldn't officially start until Rex Ryan made a prediction asserting the Jets would be Super Bowl bound. This offseason, Ryan has been noticeably quieter.
With the disappointing 8-8 finish in 2012, Ryan was forced to answer questions about this ploy and its affect on the team.
Rex Ryan told ESPN:
"When I guaranteed we'd get it done this year, I thought the bullseye was going on my back. That's where I wanted to place it. What I didn't anticipate was, I put added pressure on our players when I wanted to put the pressure on myself. That's something I obviously have to learn from."
Failing to live up to his own hype has humbled the New York Jets head coach and forced him to reexamine how he motivates his players and behaves in the public eye. Jets fans can hope that this transformation will ultimately yield a more professional, mature Rex Ryan.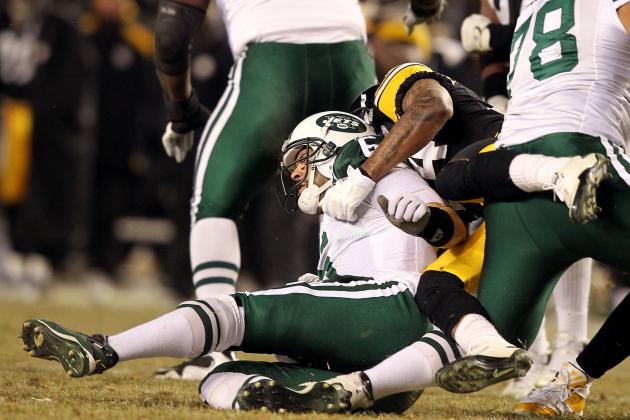 Al Bello/Getty Images
Mark Sanchez being knocked down during the 2011 AFC Championship Game
With back-to-back AFC Championship berths in his first two seasons as the Jets head coach, Rex Ryan entered this past season in the unenviable position of having to make the Super Bowl in order to improve on the previous season.
After last season's disappointing results and missing out on the playoffs, Ryan can focus the team on returning to the playoffs rather than fixating on the ultimate goal of a Super Bowl Championship.
This simpler goal is far less daunting and will allow the team to realize success throughout the season rather than only at the end.
An 8-8, 2012 record is a far cry from a long playoff run, especially having ended the season with three disappointing losses. This season will give Ryan the opportunity to do what he does best: Raise a team up, just like he did when he first came to New York.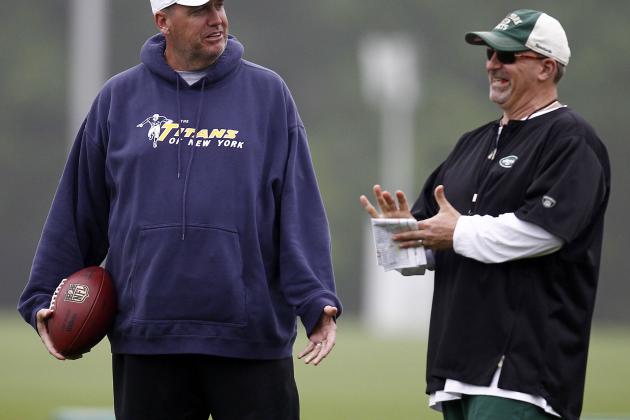 Jeff Zelevansky/Getty Images

Towards the end of Brian Schottenheimer's tenure in New York, the offense never truly clicked.
Rex Ryan is a ground and pound coach, and yet over the past three seasons, Mark Sanchez's passing attempts have increased year over year.
In 2009, Sanchez had 364 attempts, then saw the number jump to 507 in 2010 and finally 543 in 2011. Those are significant jumps for a supposed "run-first" team led by a young quarterback.
Any team coached by Ryan should focus on ball control and clock management. Recent hire offensive coordinator Tony Sparano is like-minded, and a much better fit in Ryan's staff.
With a coordinated coaching effort, the staff's message, goals and system will be unified and consistent, increasing the understanding and efficiency of the team as a whole.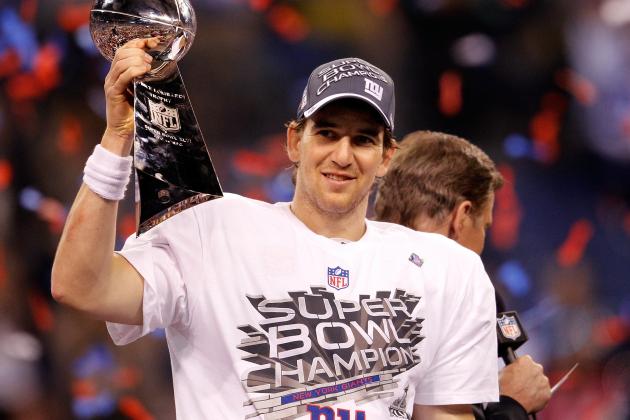 Rob Carr/Getty Images

Over the past several years, Rex Ryan has harped on about how the Jets are the best team in New York.
Prior to the Jets/Giants regular season game this past season, he was quoted in a press conference:
"Sure there's a lot of talk back and forth, most of it driven by me. But you know what, I'll stand by everything I've ever said. I didn't come here to be anybody's little brother. I came here to win."
He continued, explaining his desire to be NY's number one team:
"There's no way I'm going to be second fiddle. If we were playing the NY Yankees, I don't want to be second fiddle to them."
While this may have been great for the back pages, it ultimately hurt the team. With the Giants winning the regular season matchup before ultimately bringing the Lombardi trophy home to New York, Big Blue did all their talking on the field.
This experience was an undoubtedly humbling one for Ryan, and a sound reminder that his only concern should be the Jets, a lesson that will certainly help him moving forward.