WWE: 10 Potentially Great Possible Tag-Team Combinations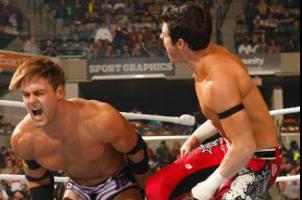 Photo courtesy of WWE.com
The WWE tag-team division is slowly evolving into something formidable, but that doesn't mean that there is no work left to do.
Although the creative team is heading in the right direction with the Primetime Players, the Usos, Kofi Kingston and R-Truth and Epico and Primo, that simply isn't enough.
There is still a long way to go to improve the tag-team division, and a good way to do that is by building better feuds and storylines involving the tag teams that the company already has.
But even if that happens, the WWE's tag-team division just isn't deep enough to stay afloat for the long term.
We need more tag teams, and we need them now.
Here are 10 potentially great possible tag-team combinations.
NOTE: Although I will include a few main-eventers here, you will NOT see ridiculous options that are unrealistic, such as John Cena and Randy Orton. We all know that a Cena/Orton combo could be awesome, but it's extremely unlikely to happen.
I'm sticking with at least somewhat realistic options here, ones that largely involve upper mid-carders, mid-carders and lower-card performers. Also, I am NOT going to use any superstar more than once here.
Begin Slideshow

»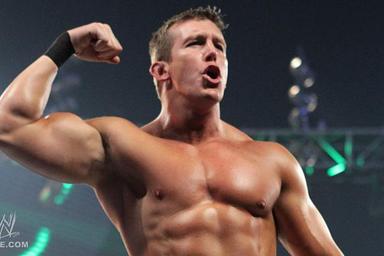 Photo courtesy of WWE.com
Ted DiBiase is on his way back from shoulder surgery, and Alex Riley has accomplished next to nothing ever since his feud with The Miz ended.
So, what do you do with two baby faces who are out of the loop? You put them together as a tag team.
DiBiase and Riley (the pop he got when I saw him live was mind-blowingly loud) are actually pretty over given their positioning on the card, and they both have a great look (not to mention a similar one), too.
Putting them together would allow the WWE to highlight their strengths and camouflage their weaknesses.
Riley isn't great in the ring, but he is one of the WWE's more underrated mic workers. Meanwhile, DiBiase is one of the company's most underrated in-ring workers, but also someone who struggles on the mic.
Since there's very little chance that either Riley or DiBiase is headed for a big singles push, I wouldn't mind seeing them get a chance to add some much-needed depth to the tag-team division.
I think they'd continue to be pretty over and could become the No. 2 baby face duo in the company.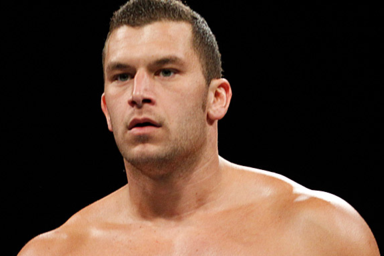 Photo courtesy of WWE.com
Johnny Curtis and Michael McGillicutty are two of the most underutilized talents in the WWE.
Both guys have been stuck on NXT for a year or so, and while I'm sure they'd love to be on Raw or SmackDown, they've made the most out of their time on the WWE's C-show.
McGillicutty has quietly developed into a really good in-ring performer while Curtis is one of the most charismatic and well-rounded WWE stars who we know nothing about.
The problem with McGillicutty and Curtis isn't that they're not skilled. It's that they're hidden away on a show that doesn't even air on TV in the U.S.
But go to YouTube, watch some of McGillicutty's NXT matches (especially the ones against Tyson Kidd) and you'll see just how good he is in the ring.
While you're there, check out some of Curtis' promos and matches, too. Trust me, you'll be pleasantly surprised.
These two could thrive together in the tag-team division as a nice blend of charisma and in-ring ability.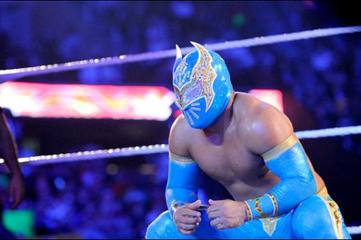 Photo courtesy of WWE.com
If the WWE truly wants to reinvigorate its tag-team division, then it has to put together a duo like this.
Creative can form all the tag teams it wants, but tag-team wrestling would likely still struggle if it didn't have any real name value or big stars to promote as the stars of the division.
That's exactly what Rey Mysterio and Sin Cara would provide.
While the likelihood of them being paired up together as a tag team is, admittedly, not very good, it has to be a consideration at some point.
With Sin Cara's tendency to botch everything in sight and Mysterio's shaky future (with two Wellness strikes), the WWE might not want to risk elevating either guy to the main event for the long term.
That's fine, though.
Just send them to the tag-team division, where they'd instantly become the most star-studded duo there and could also add another set of high-flyers to what has become a very athletic tag-team division.
Tag-team wrestling is all about executing spots and getting the crowd into it, and I have no doubt that Mysterio and Sin Cara would be able to do that with a ring general like Mysterio running the show.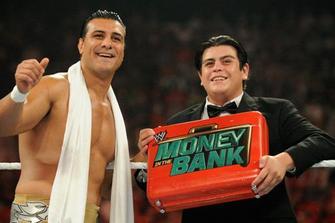 Photo courtesy of WWE.com
Throughout Alberto Del Rio's two-year WWE career, he and Ricardo Rodriguez have been virtually inseparable.
Rodriguez has been by ADR's side through the highs and the lows, and even though there have been times when a breakup has been teased, they're still together.
Oddly enough, though, ADR and Rodriguez have only competed in a few tag-team matches together.
That's pretty surprising because given how many storylines they've been involved in, I would have thought that they would have teamed up at least 15 to 20 times by now. But alas, that hasn't happened.
It should, though.
There's a perfect paradox going on here with the angry and aggressive Del Rio being paired with the timid and hilarious Rodriguez.
They are a perfect mix of seriousness and comedy, a duo that could both be taken seriously because of ADR's accomplishments and be looked at as a joke because of Rodriguez's comedic antics.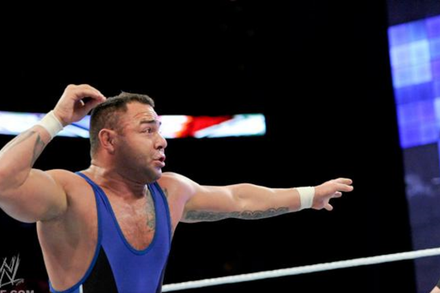 Photo courtesy of WWE.com
I know what you're thinking: That's a pretty random and weird pairing, huh?
But that's exactly the point.
Santino Marella—like him or not—is undoubtedly one of the WWE's best comedic performers in recent history. Meanwhile, Heath Slater is slowly making his way into that category.
Even though Slater's a heel on TV, he's winning fans over with his hilarious skits, promos and losses to stars from the past.
I guess he's technically a "bad guy," but he's almost become a fan because of his rapidly growing fanbase, which loves his ever-evolving comedic skills.
If Slater continues to get more and more over, a face turn seems likely, and if/when that happens, why not pair him with Santino as a tag team?
I don't think either Slater or Santino can be taken seriously as a midcard singles competitor (even though Santino's currently the United States Champion), but they could certainly succeed as the tag-team division's baby face comedic duo.
Think Vladimir Kozlov and Santino, with Slater replacing Kozlov.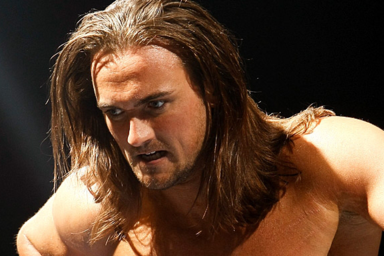 Photo courtesy of WWE.com
If there's anything that Americans hate, it's foreigners.
I kid, I kid. But it is indeed easier for a heel tag team to get over if they just so happen to be from a different country.
Perhaps that's a big reason why I'd love to see two of the WWE's most underutilized heel performers—Antonio Cesaro and Drew McIntyre—work together as a foreign heel duo.
Cesaro (billed from Switzerland) and McIntyre (from Scotland) are doing virtually nothing right now, despite my belief that they're two of the most well-rounded heel performers on the entire WWE roster.
They should be getting on TV, but they aren't. Yet that can be changed simply by having them work together as your standard heel foreigners.
It's an easy way to get them over, and it would also add a much-needed heel duo to a tag-team division that consists almost entirely of baby face tag teams.
Cesaro and McIntyre are good heels with good looks and some vastly underrated in-ring abilities.
If they're not going to be utilized as singles wrestlers like they should be, then the WWE might as well send Cesaro back to his tag-team roots and team him up with another big foreigner.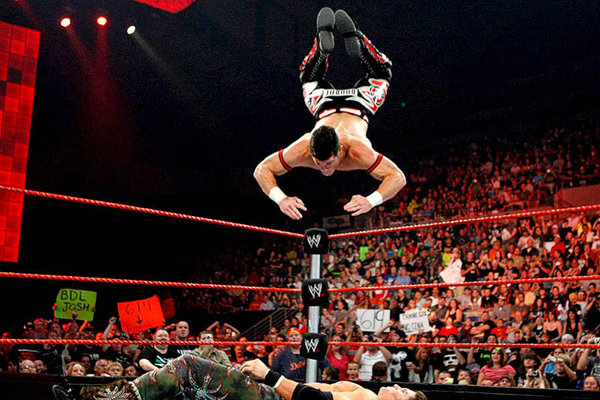 Photo courtesy of WWE.com
I see positives from every current WWE tag team, but the one thing the tag-team division lacks is a duo that is truly exciting.
Epico and Primo just don't do it for me, the Primetime Players are still too green, the Usos (though talented) don't get enough TV time and Kofi Kingston has to carry the load for his team, though R-Truth is OK.
I don't know about you, but I'd prefer a tag team of Evan Bourne and Justin Gabriel to all those duos above.
Bourne and Gabriel are undoubtedly two of the most agile and athletic high-flyers in the company. They have two of the most exciting finishers in pro wrestling, and their quick-paced styles make their matches really fun to watch.
I could easily see them becoming like a 2012 version of Paul London and Brian Kendrick, or better yet, perhaps the WWE's answer to the Motor City Machine Guns.
Gabriel and Bourne are both too small to be utilized effectively as singles competitors, and they have the perfect in-ring style for tag team wrestling.
Whenever Bourne comes back, he needs to help revitalize the tag team division, and he needs to do so by being paired with Gabriel, who looks like he could be Bourne's brother.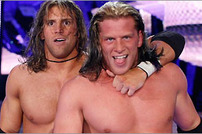 Photo courtesy of WWE.com
Does this count as cheating?
Maybe so, but oh well.
As we all know, Zack Ryder and Curt Hawkins rose up the ranks of the WWE together, first as the "Major Brothers" and then as Edgeheads and members of the La Familia stable.
Ryder and Hawkins did have some success in those roles, but they were split up and repackaged before they could ever make the most out of their chemistry as a tag team.
It's time for a redo, WWE. It's time to bring back the "Major Broskis."
Although Hawkins is currently in a tag team with Tyler Reks, he seems to have gotten himself a pretty big fanbase, and I wouldn't be shocked if he could seamlessly turn baby face.
Of course, I'd love to see that result in a reunion with Ryder, who is doing absolutely nothing worthwhile thanks to the ridiculous booking of the creative team.
If Ryder is never going to get the singles push he deserves, then I'll settle for a Major Broskis reunion and a run with the tag-team titles.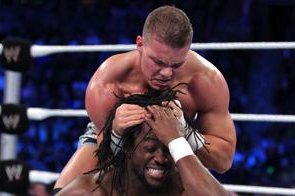 Photo courtesy of tyson-kidd.net
I'm almost giddy thinking about the potential of this tag team.
It's no secret that Kofi Kingston and Tyson Kidd are two of my favorite WWE stars, two guys who I think are vastly underrated and have never really gotten the big push that they deserve.
It's also no secret that I have little faith in the creative team ever booking them properly, which is why I'm calling for them to one day become a tag team.
Forget that Kingston is currently paired with R-Truth, and forget that Kidd was recently paired with Gabriel.
We need to see two of the WWE's most poorly used, yet most athletic and entertaining, mid-carders be the duo that starts a tag-team revolution in the WWE.
If there's any tag team that can provide the excitement for the tag-team division that it's been sorely lacking, then this is it.
Kidd and Kingston are just far too talented to do anything but shine in a tag division that features very few major stars.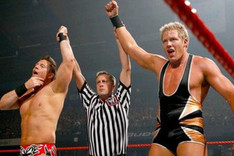 Photo courtesy of WWE.com
Though both are former World champions, The Miz and Jack Swagger spent a big chunk of 2011 working in tag teams.
The Miz was paired with R-Truth while Swagger was paired with Dolph Ziggler in two of the best duos that we had the privilege of watching that year.
Unfortunately for Swagger, though, he has become a glorified jobber and looks destined to be one of those extremely talented guys who sort of just falls through the cracks in the WWE.
Meanwhile, The Miz—though he could be headed back to the main event—figures to spend the majority of the rest of his WWE career as an upper mid-carder.
See where I'm going with this, right?
Swagger and The Miz are two guys who have a ton of experience working in tag teams, where they actually thrived and became two of the best tag-team wrestlers on a WWE roster that badly needs them.
Yet, at the same time, they're two heels who seem to easily get lost in the shuffle.
That shouldn't happen, though, because both The Miz and Swagger are extremely talented, and hey, they even both have ridiculous hairdos.
With the WWE tag-team division needing some credibility and some heel duos, there isn't a much better way to solve that problem than by bringing in a team that features two former heel World champions who just so happen to be great tag-team wrestlers.
Drake Oz is a WWE Featured Columnist for Bleacher Report. You can follow him on Twitter and ask him any wrestling-related questions on Formspring.