British Open Odds 2012: Best Possible Plays for This Weekend's Action
Ross Kinnaird/Getty Images
There are more than a few reasons why you should be scared to death to wager on this year's British Open.
For one, golf is in an age of parity, with 15 different winners in the past 15 majors. Where have you gone, Tiger Woods?
For another, the British Open is traditionally the strangest and most unpredictable major, what with the wicked United Kingdom weather that regularly rains on the proceedings and whips about winds that make golf balls do truly strange things.
But for those among us who aren't the feint of heart, I've compiled a few golfers who present some intriguing odds heading into the tournament. I guarantee nothing; they are but approach shots into the winds of unpredictability that swirl about the Open Championship.
Good luck.
(All odds from Bovada.)
Lee Westwood, 14-1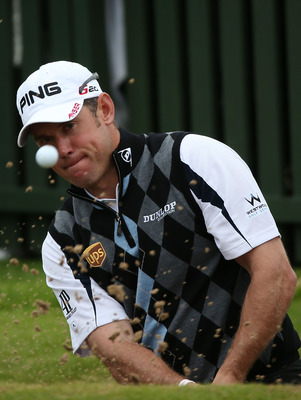 Andrew Redington/Getty Images
Hey, with all of the parity in golf of late, why can't Lee Westwood get his first major at Royal Lytham & St. Annes?
He's the third-ranked golfer in the world, he's playing in his home country and he's certainly due to break through and win a big one.
The steady ball-striking of Westwood makes him a good bet at an unpredictable event. He would be my first choice if I was a betting man.
Luke Donald, 14-1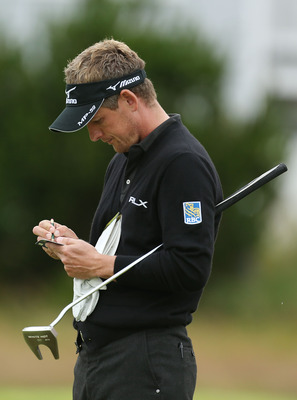 Ross Kinnaird/Getty Images
You could pretty much take the Lee Westwood slide and apply it to Donald, who will be looking to win his first major in his home country as well.
The difference is mainly the fact that Donald is the top-ranked golfer in the world. Other than that, the scenario is the same.
Donald is going to win a major at some point. You could do worse than bet that the major he finally wins is this year's Open Championship.
Tiger Woods, 8-1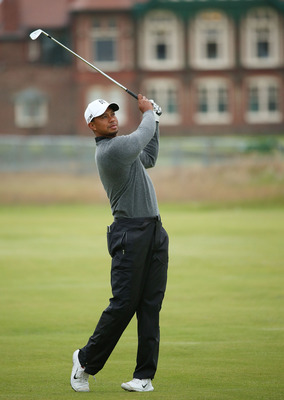 Andrew Redington/Getty Images
When in doubt, bet on Tiger Woods. Why not?
But in all honesty, Woods has played much-improved golf this year, winning three tournaments and showing glimpses of the old Tiger. Plus, he's won the Open Championship three times in his career, so he's certainly shown in the past he can overcome the elements.
Sure, the majors have not been kind to him this season, but do you really doubt that Tiger will win another major (or several) before calling it quits? Do you really think he's totally finished?
I doubt it. You'll get better odds elsewhere, but Woods is certainly one of the safer plays.
Phil Mickelson, 33-1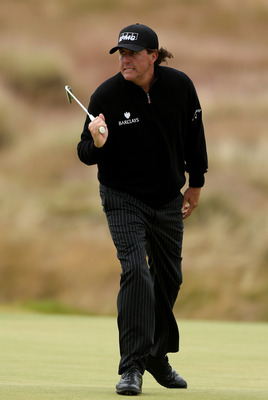 Warren Little/Getty Images
He tied for second at the Open Championship last year, his carefree mentality and daring style makes him a threat at an unpredictable tournament and with those odds, he offers amazing bang for the buck.
So why not take a chance with Lefty?
While Mickelson hasn't been at top form throughout the season, he does have a tour win and finished third at this year's Masters. There is no reason to dismiss him as a contender at the British Open.
Padraig Harrington, 20-1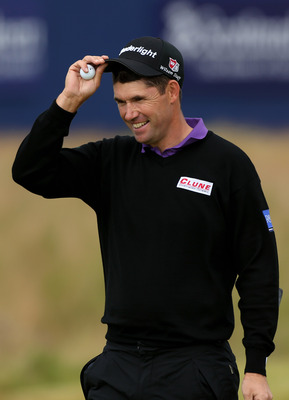 Warren Little/Getty Images
Hey, he's already won two of Open Championships (2007 and 2008); why can't he win another?
Of course, that's exactly what the oddsmakers are assuming you'll think, which is why the 59th-ranked golfer in the world comes into this tournament with the fifth-best odds. Savvy little buggers, those oddsmakers.
Still, with so much parity in the sport of late, it's hard to bet against a player whose had success at this tournament in the past. It's why Tiger cracks this list. Harrington may not be the greatest value, but he may actually be one of the safest picks.
Hit me up on Twitter—my tweets are money like the transfer window.

Keep Reading