5 Reasons to Go to the San Diego Padres vs. Houston Astros Game, Monday Night
Denis Poroy/Getty Images

With so many teams still in contention this year, virtually every game has some sort of playoff implication. Tonight's Padres and Astros game is not one of them.
The two teams have no playoff hopes, and yet are facing off on this Monday night at PetCo Park. The Padres, who have had trouble drawing all season, will no doubt be playing in front of many empty seats for this game between two teams fighting for position in the draft.
But is there a reason to go out to the park and see tonight's game?
Sure there is. In fact, there are several.
Begin Slideshow

»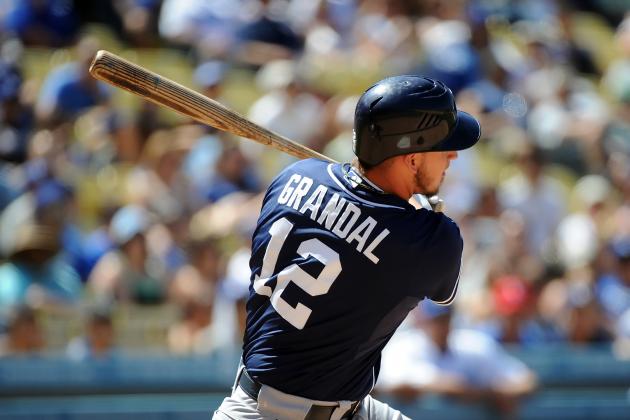 Lisa Blumenfeld/Getty Images

Yasmani Grandal might not be a household name yet, but he has a world of talent and his hot bat has helped San Diego win some games against contending clubs.
By the looks of the attendance figures, it is a safe bet that most Padres fans have not seen Grandal or Yonder Alonso or Alexi Amarista. Go and catch them now. They might be the backbone of the next division champ.
Lisa Blumenfeld/Getty Images

With the Padres not contending again, they will inevitably be trading away some of their more recognizable faces. And with the July 31st pre-waiver trade deadline looming, deals might be coming sooner rather than later.
If you have a Carlos Quentin jersey, or want to cheer Chase Headley or Huston Street, time is running out. Might as well do it tonight.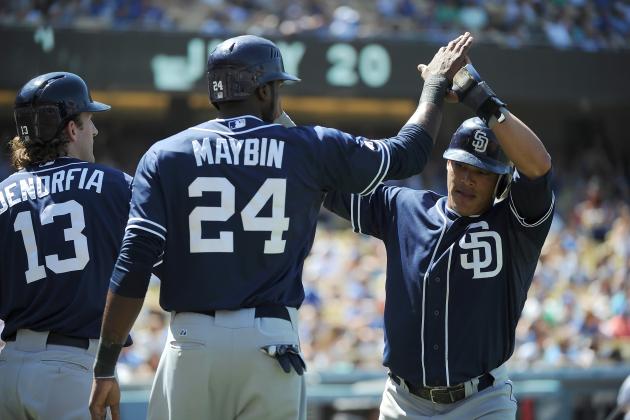 Lisa Blumenfeld/Getty Images

That is the point of going to a baseball game, right? To see your team win. The Padres are young and scrappy, and just knocked the Dodgers off of their perch in the National League West. They might be rebuilding, but they appear to have a plan.
The Astros are just beginning to sell off their players and look a little lost as an organization. They have lost 13 straight road games and are spiraling.
If any match up seems, in theory, to support a Padres win, it is tonight's game.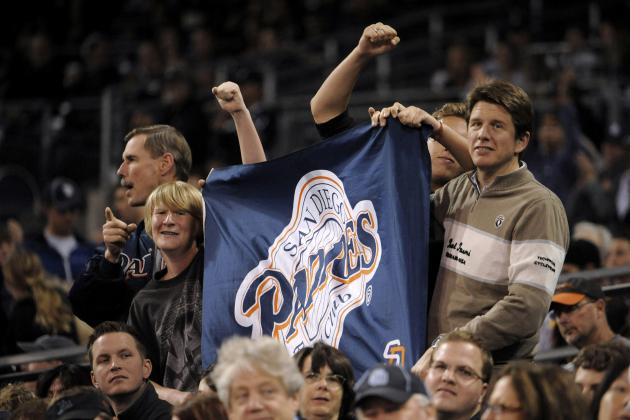 Denis Poroy/Getty Images

The Padres are going to be good again very soon. They are loaded with talent and their front office seems to have a plan in place. Plus the National League West is so topsy turvy that no one team seems to stay out of contention for more than a few seasons.
So when the Padres are competing for the 2013 or 2014 NL West title, you will already have attachments to the young players.
In fact when the bandwagon gets crowded, you can show fans your ticket stub from July 16th, 2012 and say "I saw them when they stunk and were playing the Astros."
It will be a badge of honor showing true fandom.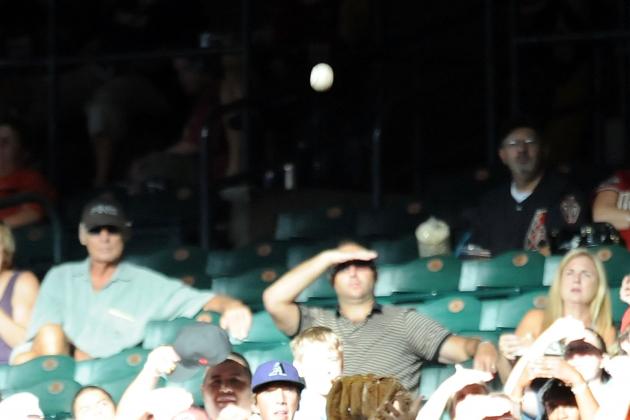 Norm Hall/Getty Images

Let's face it. The fewer people there are at the game, the better your chances are going to be to get a foul ball. And if the Padres and Astros play to a typical crowd, the odds are even better. You may not even have to fight for one.
Sure you can probably see your team win, say hello to the young players, good bye to the old ones and look like a great fan. But walk away with a foul ball? That's worth the price of admission right there.
Show up tonight (Monday). It should be a good night.