Lessons Learned from Miami Dolphins' Jeff Ireland's 2012 Draft Strategy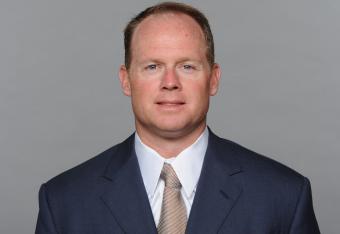 Handout/Getty Images
The pre-draft season is always full of intense debate, but few picks were more hotly argued over than the Miami Dolphins' No. 8 overall pick. Big-time football names like Nick Saban, Bill Parcells and Cam Cameron have not been able to fix this once-proud franchise over the last decade.
Through it all, Jeff Ireland has remained in a power position with the team as general manager since 2008, despite only one playoff appearance during his tenure.
This offseason had already seen him overhaul the coaching staff from top to bottom and unsuccessfully pursue quarterbacks Peyton Manning and Matt Flynn in free agency.
What would the result of the 2012 NFL draft reveal about Jeff Ireland's strategy to get the team back on track?
Ryan Tannehill Was Probably Plan A at Quarterback All Along
Team owner Stephen Ross wanted the team to come out of this offseason with a franchise quarterback.
The Dolphins were never serious contenders for Peyton Manning. Whatever they offered Matt Flynn, it wasn't at the level of a future long-term starting quarterback, because he accepted that kind of contract from Seattle. This, despite Flynn's offensive coordinator at Green Bay, Joe Philbin, taking over as the Dolphins' head coach in January after they missed out on Jeff Fisher.
It's feasible that Ireland talked himself into liking Tannehill after missing out on Flynn and Manning, but his comment that Tannehill is a prospect he has "liked for a long time" and studied "intently" seems to be as good an explanation for the failed bids at adding the free agents as incompetence, although Dolphins fans might disagree.
Jeff Ireland Is Going to Go Big or Go Home
In addition to taking a quarterback with only 19 collegiate starts with the No. 8 overall pick, Ireland selected a player with zero starts on the right side of the offensive line to play right tackle in the second round (Stanford's Jonathan Martin) and a defensive end with nine career sacks in the third round (Miami Florida's Olivier Vernon).
He also took a project of a receiving tight end in the third round from a school with a recent history of busts at the position (Missouri's Michael Egnew) and traded to the top of the fourth round to get a running back that fell out of the first two days because of durability concerns (Miami Florida's Lamar Miller).
Martin was probably the closest thing to a "high floor" prospect, with the rest of the class embodying various versions of ways players can have a wide gulf between the risk and reward they offer.
If this class doesn't make good on avoiding the risk and providing the reward, it will probably spell the end of Ireland in South Florida.
The Dolphins Must Not Be That Worried About Their Wide Receivers
Miami traded away their top 2011 receiver, Brandon Marshall, for a pair of third-round picks, and their second-leading receiver (Davone Bess) is coming off of a partially torn ACL. So, how did the Dolphins address this need? They didn't take a wideout until the sixth round.
Ireland signed off on luxury picks like a third quality running back and pass-catching tight end in the top 100, but apparently none of the many wide receivers that went in the mid-rounds were appealing to him.
Either that, or Ireland is sold on returning starters Bess and Brian Hartline. Neither possibility seems that rational, considering the quality of wide receivers available in the fourth and fifth round this year.
This article is
What is the duplicate article?
Why is this article offensive?
Where is this article plagiarized from?
Why is this article poorly edited?