WWE: Possible Scenarios for John Cena to Cash In Money in the Bank Briefcase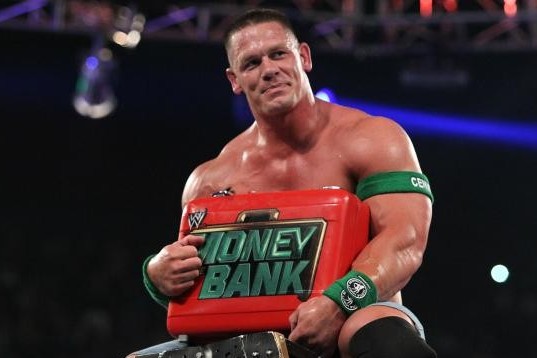 http://cdn2-b.examiner.com/sites/default/files/styles/large_lightbox/hash/d2/35/d2358e5e51862ae10d3933f2bb011582.jpg
Whether you were surprised or not, John Cena now holds the Money in the Bank briefcase.
In the first Money in the Bank Ladder Match of his career, Cena overcame the odds and has a contract that is good for one WWE Title Match. This win adds another accomplishment to the many that Cena already has and again puts him back in the WWE Championship picture.
CM Punk has been a great WWE Champion and proved that the WWE has another superstar that they can rely on. Now, with more guys that they can trust to hold the belt, the more creative and interesting the WWE can get.
Here are five potential scenarios for when Cena will cash in the briefcase.
Begin Slideshow

»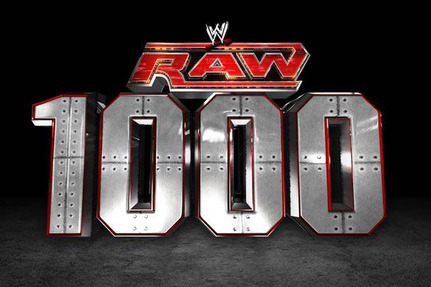 http://nerdreactor.com/wp-content/uploads/2012/07/wwe-raw-1000.jpg
Raw's 1,000th episode is just a week away. There is going to be legends returning, big matches and memorable moments.
One way to add to how special the night is going to be could be Cena attempting to cash in the briefcase.
CM Punk has held the WWE Championship for close to 250 days. Cena could end that title run with a shocking win to close out the 1,000th episode.
While I don't see it happening because I think Cena will hold the briefcase for a while, it would make fans go crazy. Especially Cena haters.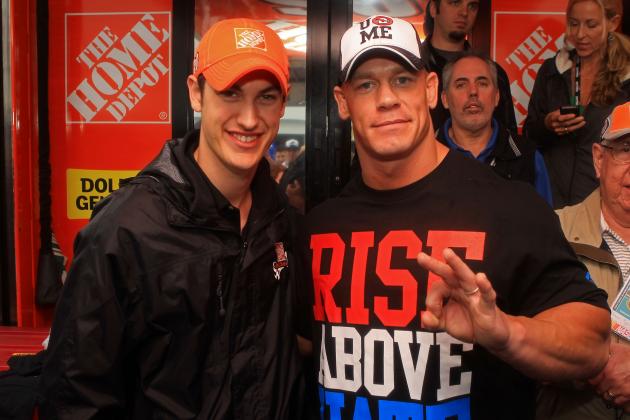 Matthew Stockman/Getty Images

SummerSlam is one of the four big annual events in the WWE. There is already a potential match between Triple H and Brock Lesnar. There could also be a WWE Championship match that involves Cena cashing in the briefcase and taking on CM Punk.
Cena could choose to cash in the briefcase in a different time than winners in the past. Previous MITB winners used their briefcase at times where the Champion was already involved in a match and tried to catch them by surprise.
We could see Cena try and get some support by claiming he is cashing in the briefcase in a respectable way and challenging Punk to a match prior to SummerSlam. This would fit Cena's character perfectly.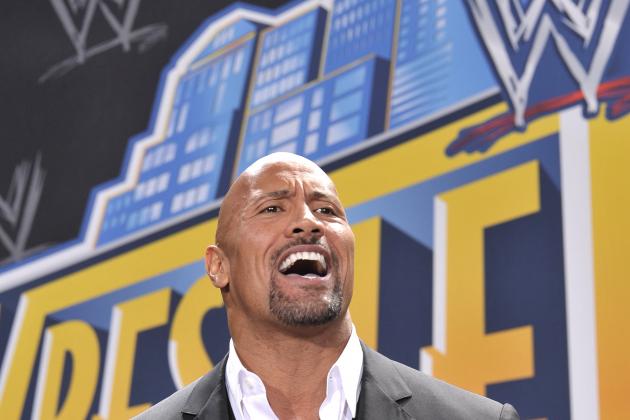 Michael N. Todaro/Getty Images

John Cena lost to the Rock at WrestleMania 28. After the win, Rock vowed that not only would he stay involved with the WWE, but he will once again be the WWE Champion.
That could put him in line for a title shot and victory at WrestleMania 29. In revenge, Cena could come out and cash in the briefcase immediately after the Rock wins the WWE Championship.
This allows the Rock to win the WWE Championship without having to comeback as a full-time wrestler. It also allows Cena to get back at the Rock after losing to him last year.