Updated Championship Odds for Every NBA Team, Free Agency Edition
Mike Ehrmann/Getty Images

It's been quiet on the NBA free agency forefront.
A little too quiet if you ask me. Even with so many role players left to be signed, many teams have already spent up to their cap in order to invest in upper-tier players. It's all due to the new dynamic of creating a team where three players handle the majority of the load, and the rest of the team does all the little things to make it come together.
Because of that, some above-average role players are being left out due to their asking price. They're not quite superstars, but they are still better than any average role player, which makes them the odd-men out. They're without a home because the money is drying up and rosters are becoming filled with players that were either affordable or willing to take paycuts.
Outside of a few trades conducted by the Sacramento Kings this Tuesday, it's been pretty quiet. Dwight Howard is settling back into Orlando, the New York Knicks appear ready to give up on the Jeremy Lin show and teams are beginning to introduce their latest acquisitions to the public.
I'm not a gambling man, but I've created odds for each team on their chances of winning a championship based on each team's additions and losses this 2012 offseason.
Begin Slideshow

»
Elsa/Getty Images

Key Additions: Kyle Korver, Devin Harris, Lou Williams, Anthony Morrow, DeShawn Stevenson, Jordan Williams and Johan Petro
Key Losses: Joe Johnson, Marvin Williams, Jerry Stackhouse and Kirk Hinrich
The Atlanta Hawks unloaded Joe Johnson's horrendous contract after two seasons, but they didn't receive much in return outside of a pure-perimeter shooter in Anthony Morrow.
Johan Petro will also serve a good purpose as one of the Hawks' few inside presences. Although Petro isn't much of a threat on either side of the court, he still beats out Ivan Johnson, Jason Collins and Vladimir Radmanovic on the depth chart.
Marvin Williams was also finally let go. The former No. 2 overall selection never panned out, and the Hawks have been aggressively shopping him over the past few seasons. They got their wish after trading him to the Utah Jazz for point guard Devin Harris.
The Hawks still have yet to fill in Johnson's role, however, which is going to cause significant production problems in the backcourt throughout the year.
Odds: 110:1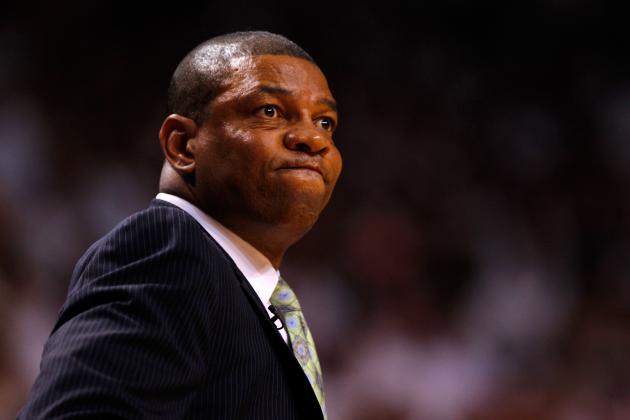 Mike Ehrmann/Getty Images

Key Additions: Jason Terry, Fab Melo and Jared Sullinger
Key Losses: Ray Allen
The Boston Celtics weren't ready to give Ray Allen a warm welcome upon the start of the 2012-'13 season.
Not only would Allen have to compete with Avery Bradley, but he'd also have to compete with the recently signed Jason Terry, who just so happens to play the very same role that Allen does. At 33-years-old, however, Terry could have proven to be more reliable physically speaking than the 37-year-old Allen, who is coming off an injury plagued 2011-'12 campaign.
The Celtics will be pleased to have Avery Bradley back once he returns from shoulder surgery, as well as Jeff Green who sat out the entirety of the 2011-'12 season due to heart surgery performed prior to the beginning of the season.
Boston also stocked up for the future by drafting forward Jared Sullinger and center Fab Melo.
While Sullinger was medically red-flagged, he could end up as a huge steal for the Celtics if he steers clear of injuries. Fellow draft pick Fab Melo will address the issues at center while forming a stellar defensive one-two punch with Greg Stiemsma.
Odds: 15:1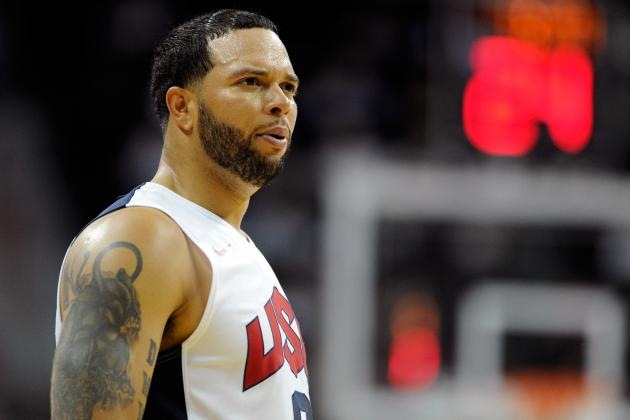 David Becker/Getty Images

Key Additions: Joe Johnson, Tyshawn Taylor, Tornike Shengelia, Reggie Evans and C.J. Watson
Key Losses: Gerald Green, Anthony Morrow, DeShawn Stevenson, Jordan Williams and Johan Petro
Some analysts are getting a little too happy when considering the Brooklyn Nets as legitimate contenders.
They got Joe Johnson; that's nice. So is he supposed to turn a lottery team into a championship contender overnight? Johnson played on a few solid Atlanta Hawk teams but could never get past the second round. Now that he's playing alongside Deron Williams, we're suddenly supposed to expect the team to turn it around and start winning?
I understand that they have solid pieces in MarShon Brooks, Gerald Wallace, Kris Humphries and Brook Lopez, but signing Joe Johnson is not the key to contending for a title.
The Nets did make some more solid moves outside of trading for Johnson.
For one, they were able to retain MarShon Brooks and cut only four role players loose when trading for Johnson. Secondly, they signed a solid backup point guard in C.J. Watson, who is coming off an excellent season with the Chicago Bulls.
They also got Reggie Evans. I sincerely hope the people of Brooklyn know that Reggie Evans from the Los Angeles Clippers last season doesn't always play like that.
Odds: 70:1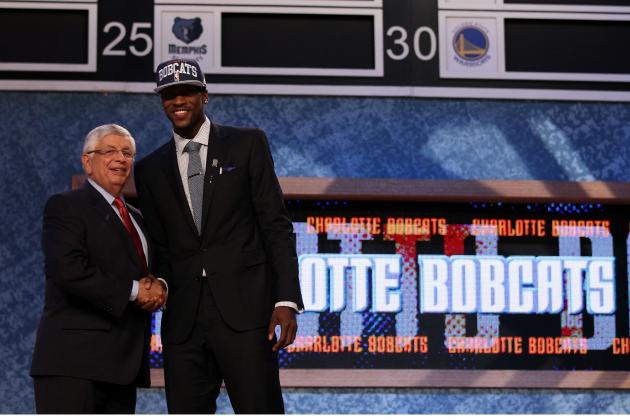 Elsa/Getty Images

Key Additions: Michael Kidd-Gilchrist, Jeffery Taylor, Ramon Sessions, Ben Gordon and Brendan Haywood
Key Losses: Corey Maggette and D.J. Augustin
The Charlotte Bobcats will do a lot better than last season. It's not saying much, but it's certainly better than the worst winning percentage in NBA history.
The Bobcats picked up two exceptional defenders in Michael Kidd-Gilchrist and Jeffery Taylor out of the draft.
They join a young core that will consist of last year's two lottery picks in Kemba Walker and Bismack Biyombo, and another former lottery pick in Gerald Henderson.
Charlotte even managed to make some free agency moves by trading Corey Maggette for sharpshooter Ben Gordon, former Los Angeles Lakers point guard Ramon Sessions, and Brendan Haywood, the former bruising center of the Dallas Mavericks.
There will certainly be some changes to the improved lineup without Maggette and D.J. Augustin slowing them down.
Odds: 750:1
Jonathan Daniel/Getty Images

Key Additions: Marquis Teague and Kirk Hinrich
Key Losses: Ronnie Brewer, Kyle Korver, C.J. Watson and possibly Omer Asik
I'm not exactly sure what the Chicago Bulls are doing, but they're doing whatever it is wrong.
Unless they're purposely trying to pull themselves out as one of the league's few championship contenders, then yes, they're doing that right.
The most feared element of the Bulls wasn't the starting lineup or Derrick Rose—it was their bench. The bench possessed a number of players who could easily start on more than half of the league's teams. They're a huge reason why the Bulls have possessed the league's top record two consecutive years, even last season when Rose played in just half the games.
Instead of retaining vital free agents and waiting for Rose's eventual return, the Bulls simply allowed their top perimeter defender and three-point threat to depart.
On top of all that, they may just end up losing out on a developing talent in Omer Asik, a 26-year-old who is among the league's top post defenders.
The Bulls picked up point guard Marquis Teague out of the draft and traded for Kirk Hinrich, who will come in handy against Dwyane Wade, but it seems as if the team regressed from their free agency moves thus far.
Odds: 50:1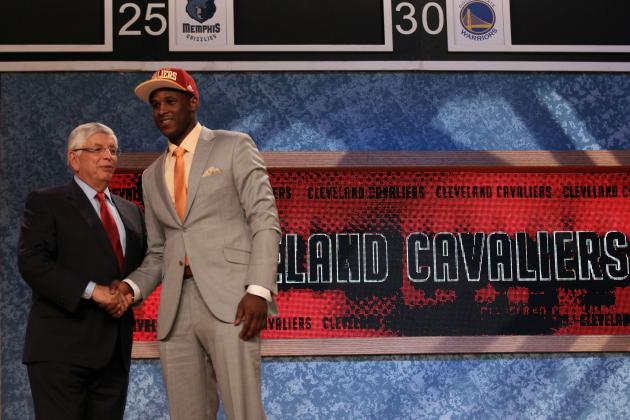 Elsa/Getty Images

Key Additions: Dion Waiters, Tyler Zeller and Kelenna Azubuike
Key Losses: Semih Erden and Anthony Parker
It doesn't really seem as if the Cleveland Cavaliers are too intent on returning to glory.
While they did draft Dion Waiters to fill in a huge vacancy at the 2 and traded for rookie center Tyler Zeller, the Cavaliers haven't done nearly enough to even think about contending for a playoff spot.
That's pretty disappointing. After watching how well Kyrie Irving performed last year, the Cavaliers should have been adamant over surrounding the 20-year-old with talent. This year's free agency pool isn't the best, but it still has plenty of players who could provide Irving with some needed support.
Instead, the Cavs picked up two draft picks and a role player who has played 12 games since 2009.
Kyrie, there's a point guard spot at Miami with your name on it.
Odds: 500:1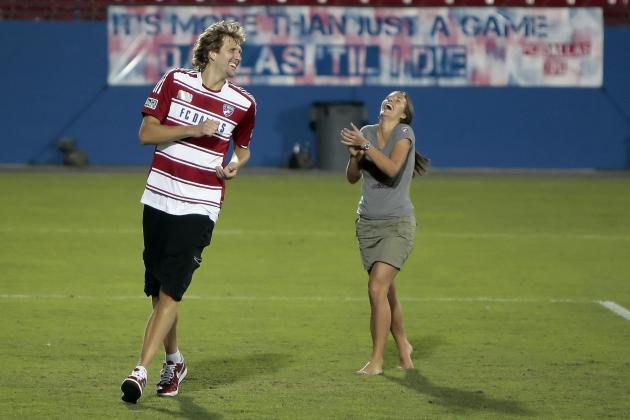 Brandon Wade/Getty Images

Key Additions: Elton Brand, Jared Cunningham, Bernard James, Jae Crowder, Darren Collison, Darius Johnson-Odom, Chris Kaman and Dahntay Jones
Key Losses: Jason Terry, Jason Kidd, Brendan Haywood and Ian Mahinmi
The Dallas Mavericks are going to come out of the offseason with the appearance of a completely different team.
After allowing their sixth man, starting point guard and starting and backup centers to walk during their free agency, the Mavericks are attempting to replace them with an over-the-hill power forward in Elton Brand, a quick point guard in Darren Collison, and one of the league's better centers (when he's healthy at least) in Chris Kaman.
They also have the athletic Jared Cunningham out of Oregon State to look forward to.
Not quite the 2011 championship squad, but not nearly as bad as they appeared when Deron Williams turned them down to re-sign in Brooklyn.
It's usually a bad look when the hometown product re-signs with a lottery team that didn't do much outside of signing an overpaid shooting guard and re-signing a few role players.
Either way, the Mavericks should be fine heading into next season. Not championship fine, but second-round fodder fine.
Odds: 90:1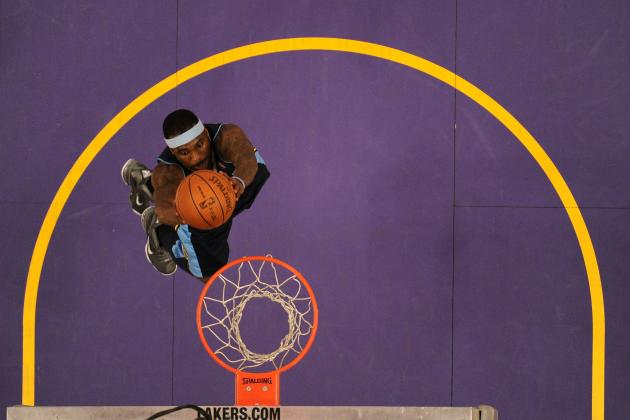 Harry How/Getty Images

Key Additions: Evan Fournier and Quincy Miller
Key Losses: Rudy Fernandez
It's been a relatively quiet offseason for the Denver Nuggets, who seem to be relying on Ty Lawson as the NBA's next biggest star.
It's the only way the Nuggets become any better. In the NBA, it is a necessity to have at least one star player rise up to the occasion and go out and get 25 points per night.
The Denver Nuggets don't have that. Instead, they have a few borderline stars and a plethora of solid role players. They're an excellent team on the offensive end, but they can't nearly say the same on defense, which is just another element as to why this Nuggets team won't be contending for a title anytime soon.
However, it's not all bad for the Nuggets. Their recent draft pick in Evan Fournier appears NBA-ready, showing off an aggressive side and a sound ability to get to the rim.
Not much is known of the product out of France, but the forward is going to bolster an already deep Nuggets bench.
Odds: 110:1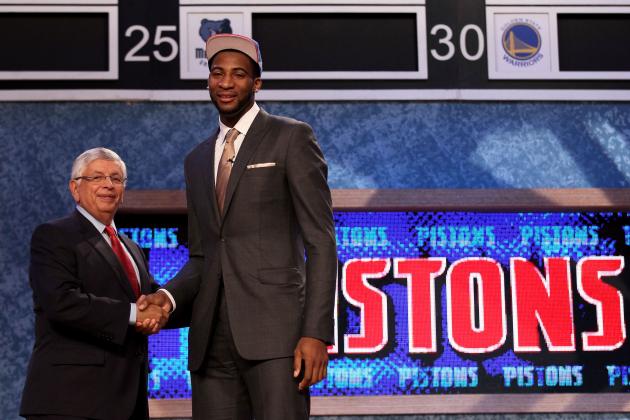 Elsa/Getty Images

Key Additions: Andre Drummond, Khris Middleton, Corey Maggette and Kim English
Key Losses: Ben Gordon
It's disappointing knowing that the Detroit Pistons have arguably the worst general manager in the NBA, but it doesn't appear so after a solid draft and offseason by Joe Dumars and the front office.
The Pistons aren't going to be much better than last year. However, they're making moves that will prepare them to be a solid team in the future. By trading away the disgraceful contract of Ben Gordon, the Pistons opened up some cap space to possibly go out and sign some free agents in future offseasons.
Now if only they can drop Charlie Villanueva.
Joining an already young core consisting of Brandon Knight and Greg Monroe will be the intimidating presence of Andre Drummond, a solid perimeter threat in Khris Middleton and another young point guard in Kim English.
It's a work in progress. Let's just leave it at that.
Odds: 225:1
Elsa/Getty Images

Key Additions: Harrison Barnes, Festus Ezeli, Draymond Green and Jarrett Jack
Key Losses: None
Rope the Golden State Warriors in with the teams that don't have much of a shot at contending for a championship next year.
The Golden State Warriors will be interesting to watch with Andrew Bogut manning the fort down low, but they'll be even more exciting to watch with the offensively-gifted Harrison Barnes starting at the 3.
The Warriors drafted Barnes with their lottery pick, and he'll be a perfect fit on a young team that prides itself on players who work together and play to their fullest potential.
Joining Barnes are fellow draft picks in defensive-specialist Festus Ezeli and a low-post presence in Draymond Green.
Golden State will also add on a solid point guard in Jarrett Jack. Having a reliable backup is becoming a necessity for the Warriors, who are constantly seeing their starting point guard, Stephen Curry, succumb to various ankle injuries.
Odds: 225:1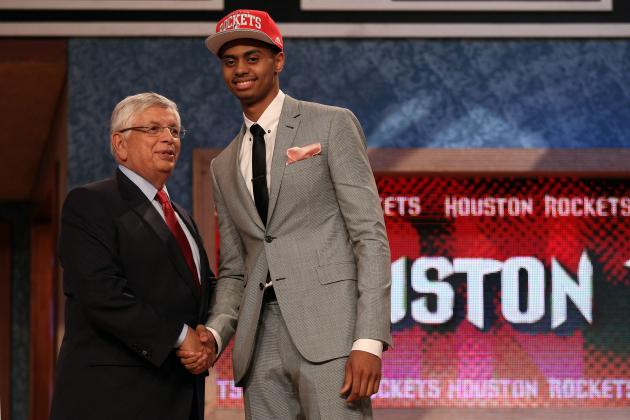 Elsa/Getty Images

Key Additions: Jeremy Lamb, Royce White, Terrence Jones, Toney Douglas, Jerome Jordan, Josh Harrellson, Jon Brockman, Jon Leuer, Shaun Livingston, Jeremy Lin and Gary Forbes
Key Losses: Luis Scola, Samuel Dalembert, Marcus Camby, Goran Dragic, Chase Budinger and Kyle Lowry
Ladies and gentlemen, give a warm welcome to the league's newest cellar-dweller!
Alright, that's a little bit harsh. But how can I not be? The Rockets just traded their starting point guard, small forward, starting and backup centers, utilized the amnesty on their starting power forward and allowed their backup point guard to walk as a free agent within two months.
In their places are a plethora of rookies, lower-tier role players, possibly Omer Asik, and Jeremy Lin, who will sadly fall into mediocrity because he will be playing with the Rockets. That isn't going to be rewarded with much publicity.
Remember Kyle Lowry? The guy who forced Aaron Brooks out of Houston? The Rockets traded him to Toronto for Gary Forbes and a first-round pick.
Hey, at least they still have Kevin Martin, and Jeremy Lamb should turn out to be a quality offensive threat as well.
Odds: 250:1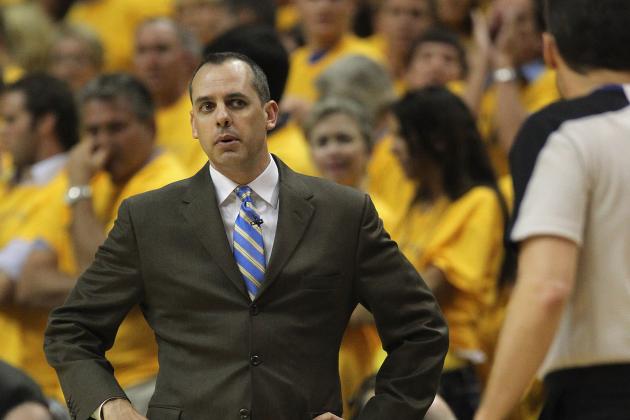 Jonathan Daniel/Getty Images

Key Additions: Miles Plumlee, Orlando Johnson, D.J. Augustin, Gerald Green and Ian Mahinmi
Key Losses: Darren Collison
Give credit to the Indiana Pacers; they recognized a weakness and fully repaired it.
That weakness being the size off the bench once Roy Hibbert left the court. While Tyler Hansbrough and Louis Amundson provided some frontcourt help, they couldn't nearly replace the defensive presence left behind once Hibbert exited the court.
Instead of waiting for an answer, the Pacers went out and drafted former Duke center Miles Plumlee and then traded Darren Collison for former Dallas Mavericks center Ian Mahimi.
The Pacers are now stacked at the five, especially if Plumlee, who has had an excellent Summer League so far, makes the final roster.
Indiana also replaced Collison with an even quicker guard in D.J. Augustin, as well as signing high-flying guard Gerald Green.
Odds: 65:1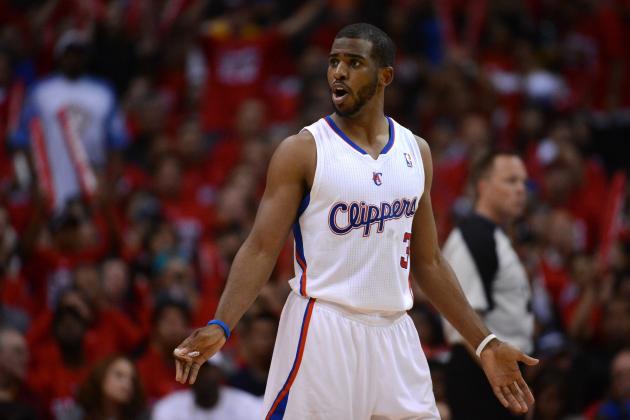 Harry How/Getty Images

Key Additions: Jamal Crawford and Lamar Odom
Key Losses: Nick Young and Reggie Evans
The Los Angeles Clippers replaced one ill-advised shooter with another; so there's that.
They also allowed Reggie Evans to join the Brooklyn Nets.
However, they also received Lamar Odom through a trade, and it may be one of least publicized trades of the offseason. It's not being taken seriously because of the horrendous season Odom is coming off of, where he averaged career-lows across the board and was an obvious malcontent playing with the Dallas Mavericks.
Now he's back in Los Angeles. While he's not with the Lakers, it still means something to him that he'll be joining the first team of his NBA tenure. Perhaps a motivated Odom could cause some damage, or at least considerably more damage, than last year's forgetful season.
Either way, the Clippers should be ecstatic that they picked up two former Sixth Man of the Year recipients for a rather bench the majority of last season.
Re-signing Chauncey Billups will only improve the championship outlook for this team.
Odds: 30:1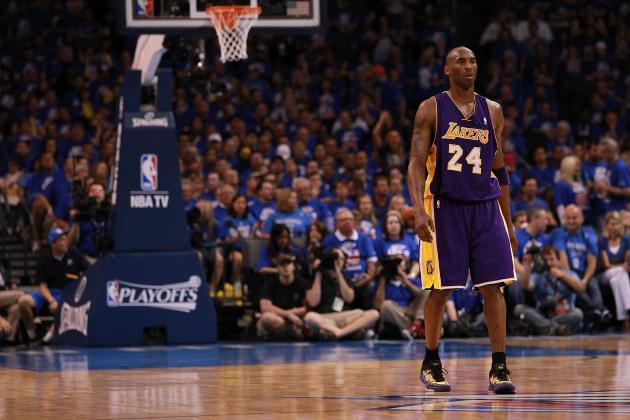 Ronald Martinez/Getty Images

Key Additions: Steve Nash
Key Losses: Ramon Sessions
This is going to be extremely interesting to watch.
Arguably the best scorer in league history playing alongside arguably the best passer? That's a reality show waiting to happen, especially with two personalities as dynamic and contrasting as Kobe Bryant's and Steve Nash's.
Since Bryant's tenure with LA, not one Laker point guard has averaged more than five assists per game. Derek Fisher was the starting PG for the Lakers' five championships, and he played the role as bailout shooter for the most part. Hardly did he facilitate plays, since it was usually Kobe doing most of the work.
With Steve Nash on the team, Bryant will have to play off-ball unless he doesn't want this experiment to work out.
Nash isn't like Fisher—he needs the ball in his hands at all times to make plays happen. He's sure to work extremely well with the likes of Pau Gasol and Andrew Bynum, but working with Kobe Bryant is the real question mark floating over this team.
Either way, with Nash, this team is one of the lone squads capable of taking on the reigning champion Miami Heat.
Odds: 10:1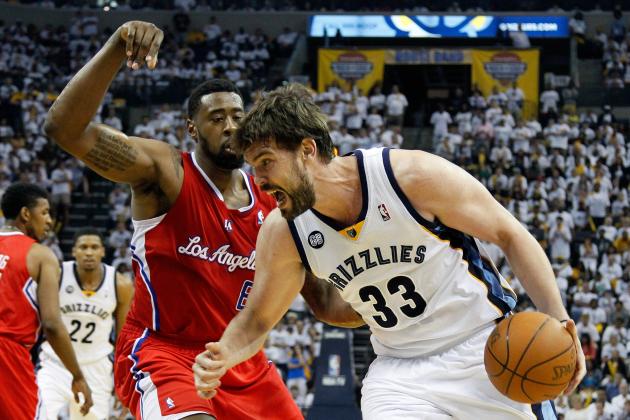 Kevin C. Cox/Getty Images

Key Additions: Tony Wroten and Jerryd Bayless

Key Losses: None
The Memphis Grizzlies have the capability to become championship contenders, which is why we're officially over them as a Cinderella story in 2011.
To say the least, seeing the Grizzlies lose to the Los Angeles Clippers in the first round was extremely disappointing. It's only made worse knowing the Grizzlies lost Game 7 in their own house.
The Grizzlies have a huge advantage in their frontcourt. Between Rudy Gay, Zach Randolph and Marc Gasol, Memphis has arguably the top frontcourt in the league. Each player can score, rebound and play defense, yet they showed more success playing without Rudy Gay during their upset over the San Antonio Spurs.
Not even possessing the league's arguably top perimeter defender in Tony Allen and a steal leader in Mike Conley could aid this team.
The Grizzlies have the roster capable of making some noise late in the postseason, but it appears that they are missing that one key element to reaching that point.
Odds: 55:1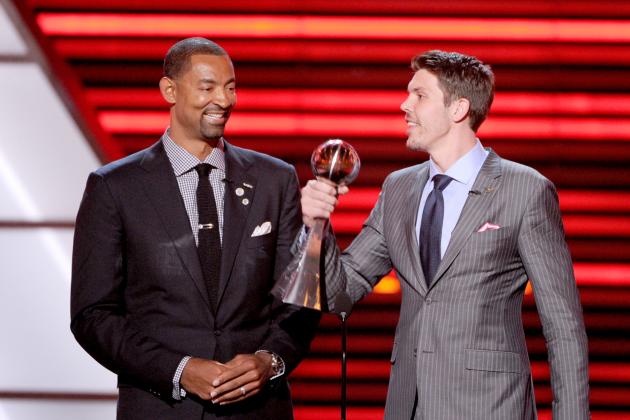 Kevin Winter/Getty Images

Key Additions: Ray Allen and Rashard Lewis

Key Losses: None
The Miami Heat's offense is simple.
It's either a member of the Big Three driving and taking a high-percentage shot, or a member of the Big Three driving, attracting attention from the perimeter defenders, and then kicking out to the wide-open shooter.
The Heat weren't able to rely on the latter too heavily last year, with injuries and inconsistency playing a large part. They shouldn't run into that problem this year, however, with the league's best three-point shooter in Ray Allen and a former three-point shooting champion in Rashard Lewis joining the Miami Heat on another championship run.
Miami is fresh off of winning its second title in franchise history, thanks in part to the 14 three-pointers they made in a blowout Game 5 victory. A large majority of those three's came from the influence LeBron James created, as he finished with nine assists on those 14 three's.
With Allen and Lewis on the wings spacing the floor, the Heat shouldn't run into any problems on the offensive end (barring any injuries), making them the championship favorites for a third consecutive season.
Odds: 5:2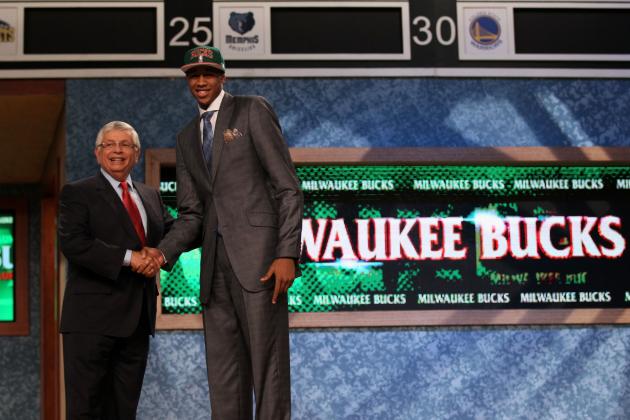 Elsa/Getty Images

Key Additions: John Henson, Doron Lamb and Samuel Dalembert
Key Losses: Jon Leuer, Shaun Livingston, Jon Brockman and Kwame Brown
Mediocrity, we meet again.
The Milwaukee Bucks are overdue for a huge overhaul of their team. They simply don't have the components or the star power of a championship team. Even with Brandon Jennings and Monta Ellis starting in the backcourt, the Bucks are still lacking in several key areas.
The bench isn't as reliable as it ought to be with the likes of Drew Gooden and Luc Richard Mbah a Moute as the top contributors slated for next season. Carlos Delfino starting at the 3 is still one of the Bucks' more foolish ideas in a conference that includes the likes of LeBron James and Carmelo Anthony.
The Bucks added shot-blocking rookie John Henson as well as veteran shot-blocker Samuel Dalembert.
That's the Bucks' offseason. Exciting stuff. I didn't realize this team enjoyed that ninth spot in the Eastern Conference so much.
Odds: 200:1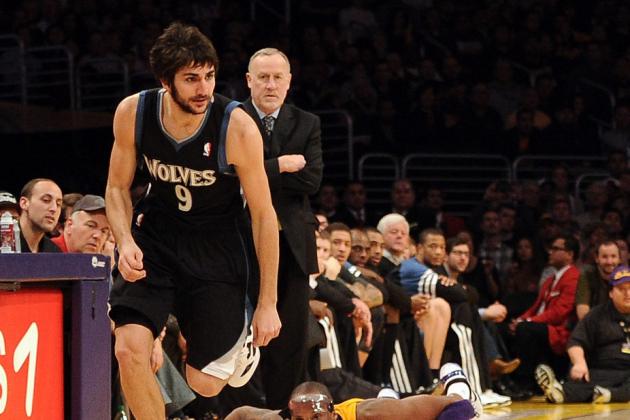 Harry How/Getty Images

Key Additions: Robbie Hummel, Brandon Roy and Chase Budinger
Key Losses: Michael Beasley and Darko Milicic
Depending on how next season ends is when we can say whether or not the Minnesota Timberwolves either had a genius or forgettable offseason.
Drafting Robbie Hummel and trading for Chase Budinger were solid additions, but this offseason's success revolves solely around Brandon Roy and how well he can play following a year-long retirement.
The former Portland Trail Blazer was forced to retire due to chronic knee injuries that had devastated the final two seasons of his tenure with the team.
If Roy pans out well, the Timberwolves not only add one of the league's most dynamic offensive threats, but they also fill in a huge void at the 2.
Letting go of Michael Beasly was disappointing, but it was a necessity if the Wolves ever wanted Derrick Williams to develop.
Odds: 100:1
Frazer Harrison/Getty Images

Key Additions: Anthony Davis, Austin Rivers, Darius Miller, Ryan Anderson and Brad Miller
Key Losses: Chris Kaman and Gustavo Ayon
I really don't understand Eric Gordon's thinking process on his free-agency situation.
Instead of playing with the No. 1 draft pick, Gordon would rather take his talents to a Phoenix Suns team that will sport one of the league's notorious shot-jackers, Michael Beasley.
I'm not sure what Gordon was thinking when he continually stated how Phoenix was his preferred destination, but he must have been under the influence of some narcotics.
Now that Gordon is firmly planted, the Hornets can look forward to a bright future. They'll have one of the league's most dynamic guards in Gordon, an excellent offensive threat in Austin Rivers, sharpshooter and Most Improved Player Ryan Anderson, and, of course, No. 1 draft pick and potential defensive cornerstone, Anthony Davis.
Not bad for a team that was nearly out of New Orleans only a few months ago.
Odds: 250:1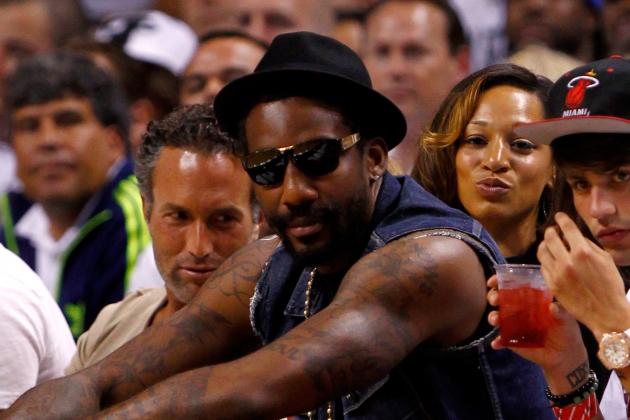 Mike Ehrmann/Getty Images

Key Additions: Jason Kidd, Marcus Camby, Raymond Felton, Kurt Thomas and James White
Key Losses: Jared Jeffries, Toney Douglas, Jerome Jordan, Josh Harrellson, Landry Fields and Jeremy Lin
Knicks fans: Please just allow Jeremy Lin to walk without raising too much of a quarrel.
Is he really worth the $25 million? Three weeks of great basketball and you want to give him $25 million over the next three years?
What does it really matter when Carmelo Anthony is going to do his best to keep the ball out of Lin's hands? The Knicks suddenly think that Lin is going to turn Anthony into a completely different player, but it's not going to happen, which is why it is an absolute plus to just let him walk. Let that be the end of it.
The Knicks don't need the third point guard anyway. They can look forward to the aged Jason Kidd and former New York Knick Raymond Felton returning to the squad.
New York also added Marcus Camby as a backup, which is only going to make this team even more threatening inside with reigning Defensive Player of the Year Tyson Chandler already starting.
Odds: 80:1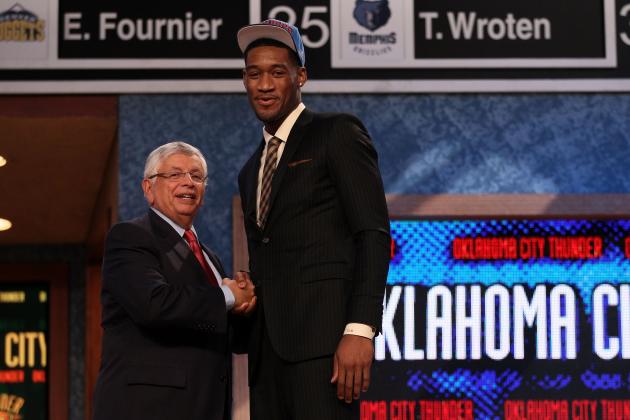 Elsa/Getty Images

Key Additions: Perry Jones and Hasheem Thabeet
Key Losses: None
The Oklahoma City Thunder haven't made many moves this postseason, nor do they need to.
The Thunder have a team capable of winning a championship—they just needed the experience of what it feels like to be playing at the NBA Finals level. It's sort of like the 2011 postseason when the Thunder could have very well advanced to the NBA Finals, but lost in five games in the conference finals due to several blown leads in the fourth quarter.
With a year of championship experience under their belt, the Thunder should be more than ready to take on whomever comes out of the East, if they do reach that point for a second consecutive season.
The Thunder may have picked up the steal of the draft in Perry Jones, who fell to Oklahoma City after being medically red-flagged during the combine.
Healthy or not, Jones still provides the Thunder with some much needed depth behind Kevin Durant, and he could provide a solid scoring touch from inside and out if he can stay healthy.
Odds: 7:1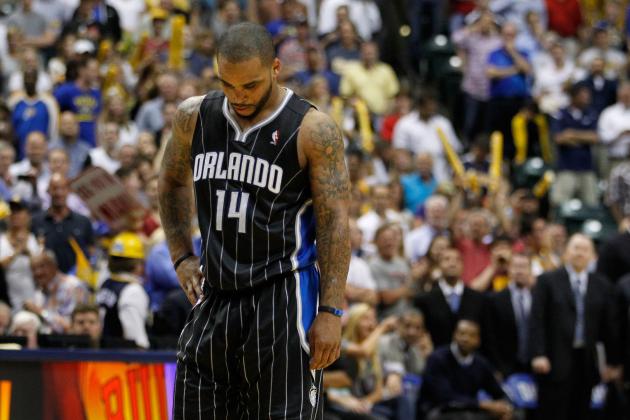 Gregory Shamus/Getty Images

Key Additions: Kyle O'Quinn, Andrew Nicholson and Gustavo Ayon
Key Losses: Ryan Anderson
Well, they still have Dwight Howard, and they didn't accept that abysmal trade from the Brooklyn Nets, so there's that.
With Howard staying, however, it's only prolonging the inevitable. While the Orlando Magic were right to reject the Nets' initial offer of a few draft picks, Brook Lopez, Kris Humphries and MarShon Brooks, they're still in deep trouble with the prospect of Howard leaving next summer.
The Magic have nothing on the roster that could even come close to matching the void Dwight Howard will inevitably leave behind.
Orlando didn't do much to convince Dwight to stay, either. They drafted a solid backup center in Kyle O'Quinn and a terrific scorer and rebounder in Andrew Nicholson, as well as trading for the developing Gustavo Ayon, but those are all essentially filler moves.
Howard either wants to leave or see another superstar land in Orlando. I don't see the latter happening anytime soon.
Odds: 100:1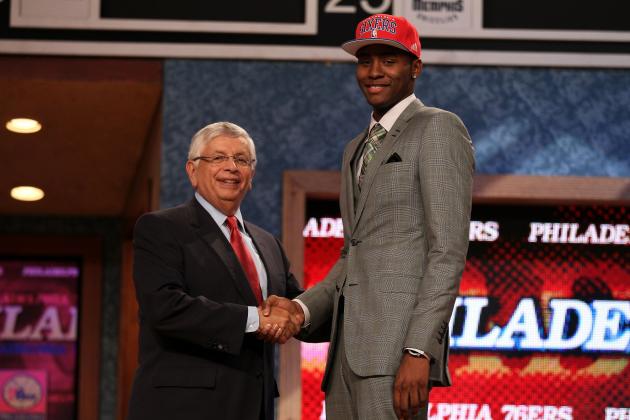 Elsa/Getty Images

Key Additions: Moe Harkless, Arnett Moultrie, Kwame Brown, Dorell Wright and Nick Young
Key Losses: Lou Williams and Elton Brand
The Philadelphia 76ers appear to be content with the idea of a being a middle-of-the-road team.
By that, I mean they're a team that's probably good enough to squeak into the postseason, but not nearly good enough to cause any damage after. You can cite last year's near-entrance into the conference finals, but you can also look at the Sixers defeating a Chicago Bulls team sans Derrick Rose to even get to that point.
The Celtics had a number of matchup issues with the Sixers, which explains why their series somehow managed to go seven games.
The Sixers haven't done much to improve outside of drafting a player who shares many of the same characteristics as Andre Iguodala and adding some needed size in rookie Arnett Moultrie and Kwame Brown.
They also picked up another small forward in Dorell Wright, and an ill-advised shooter to replace a former ill-advised shooter.
Odds: 125:1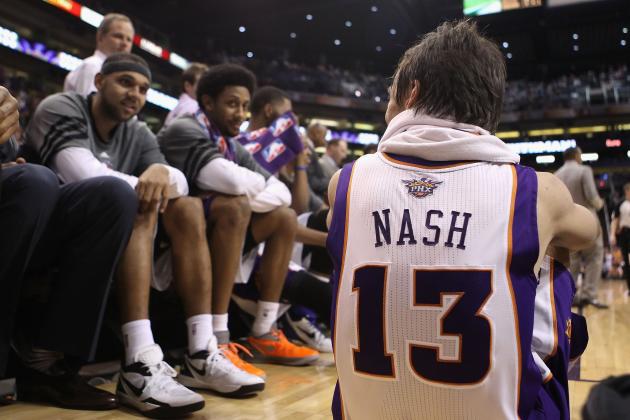 Christian Petersen/Getty Images

Key Additions: Michael Beasley, Goran Dragic, Kendall Marshall and Luis Scola
Key Losses: Steve Nash and Josh Childress
The Phoenix Suns aren't going to be good next year, but they'll at least be exciting to watch, even without Steve Nash.
They'll still be exciting to watch because they have Nash's former protege Goran Dragic running the show.
Before playing for the Houston Rockets, Dragic spent nearly three years learning under Nash and showcasing a few moves that also happened to appear in Nash's repertoire. Goran had a breakout season last year with Houston, averaging 11.7 points and 5.3 assists per while splitting time with Kyle Lowry.
Joining Dragic will be arguably the draft's top point guard in Kendall Marshall, as well as the always-interesting Michael Beasley and the crafty Luis Scola.
Watching Michael Beasley play as a primary option is going to be a blast. He's never had a legitimate chance to prove himself sharing time with Dwyane Wade in Miami and Kevin Love in Minnesota. This could be the first time we see Beasley as a primary scorer and possibly showing off why he is a former No. 2 pick.
Odds: 175:1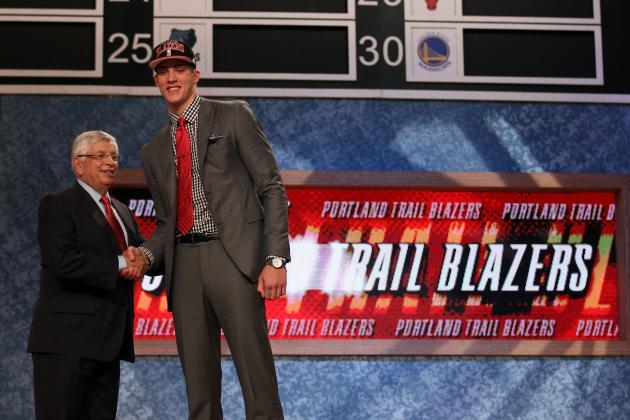 Elsa/Getty Images

Key Additions: Damian Lillard, Meyers Leonard, Jared Jeffries, Dan Gadzuric and Will Barton
Key Losses: Raymond Felton, Hasheem Thabeet and Jamal Crawford
After a depressing year that included losing Brandon Roy and Greg Oden, the Portland Trail Blazers will attempt to prove themselves as resilient after a solid draft that featured the team picking up its next starting point guard and center.
Damian Lillard from Weber State came out of nowhere during the combine and will most likely be running the show in Portland after the team decided to part ways with Raymond Felton.
Meyers Leonard, arguably the most gifted offensive big man in the draft, will possibly get a start at center, which is a position that has been haunting the Blazers since 2007.
Joining those two will be LaMarcus Aldridge, who will be returning after missing the final stages of the 2011-'12 season, defensive-specialist Nicolas Batum, who would rather be in Minnesota, and Wesley Matthews, who is still overpaid.
Odds: 135:1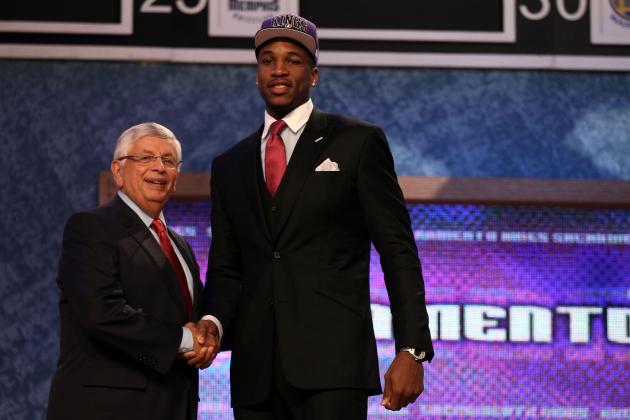 Elsa/Getty Images

Key Additions: Thomas Robinson, Aaron Brooks and James Johnson

Key Losses: None
The Sacramento Kings sure do like point guards.
In fact, they like them so much that they just decided to sign another. The latest acquisition, Aaron Brooks, will be joining Tyreke Evans, Jimmer Fredette and Isaiah Thomas as the point guards of this team.
I'm not sure what the point is, but I suppose four point guards could be beneficial in some way in the long run.
The Kings did get something right by drafting Thomas Robinson, who found a way to land in Sacramento's lap with the fifth selection. Robinson is a bruiser of a power forward who has no trouble scoring and rebounding inside, which should make him quite the complement to center DeMarcus Cousins.
Sacramento is going to have one mean-looking frontcourt.
Odds: 150:1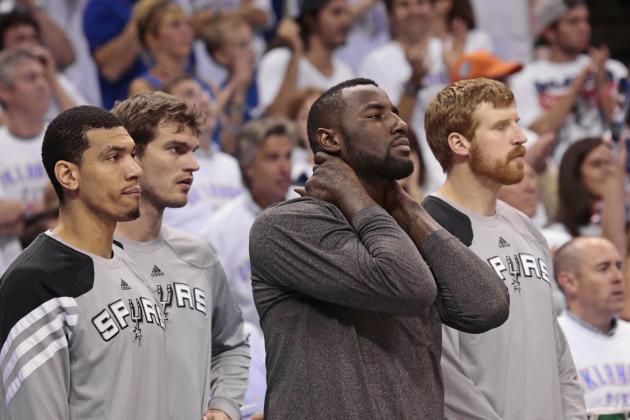 Brett Deering/Getty Images

No additions or losses this offseason...yet
Outside of trade rumors involving DeJuan Blair and drafting Marcus Denmon with the 59th pick, the San Antonio Spurs have been quiet this offseason.
The Spurs don't need anymore help—they have enough success generated out of their three-man core and help from their role players to make another championship run.
Don't forget that this team took a 20-game winning streak into Game 3 of the conference finals. The Spurs may have an aged core, but they still have a deep enough team to make a few more legitimate championship runs.
Odds: 20:1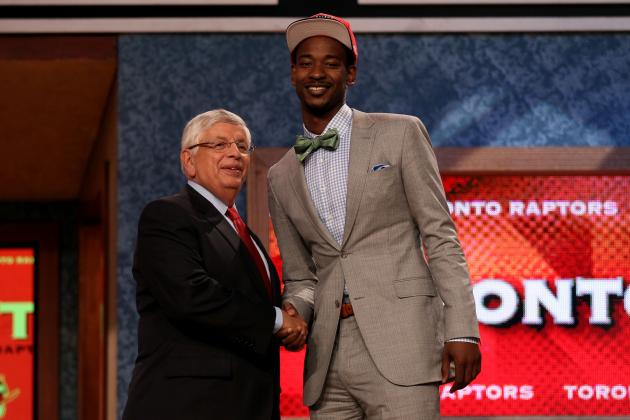 Elsa/Getty Images

Key Additions: Terrence Ross, Quincy Acy, Jonas Valanciunas, Landry Fields and Kyle Lowry
Key Losses: James Johnson and Jerryd Bayless
I want to feel good for the future of the Toronto Raptors, but they gave $20 million to Landry Fields, and that is simply an unforgivable act.
I understand that they did it to keep Steve Nash out of New York, but $20 million for a role player who lost his job to a rookie last season is upsetting on so many levels.
The Toronto Raptors will be pleased to have a new point guard running the show in Kyle Lowry, as well as possibly their next center in former lottery pick Jonas Valanciunas, who will be belatedly joining the Raptors from Europe.
The Raptors can only hope for DeMar DeRozan to develop and Andrea Bargnani to learn how to rebound, or else it's going to be another forgettable year north of the border.
Odds: 200:1
Steve Dykes/Getty Images

Key Additions: Kevin Murphy, Marvin Williams and Mo Williams
Key Losses: Devin Harris
Although they only picked up three players—two role players and a late draft pick—the Jazz still had one of the better offseasons because of the priorities they addressed.
This team's backcourt was absolutely horrendous last year, which is extremely disappointing considering that they have the best offensive center in the league in Al Jefferson. Joining Jefferson in one of the league's top frontcourts is Paul Millsap, Gordon Heyward, Derrick Favors and Enes Kanter.
Yet the Jazz ended up losing in a first-round sweep last year because they had no perimeter support from the likes of Devin Harris, C.J. Miles and Jamaal Tinsley.
The Jazz should no longer have those perimeter issues after picking up two established perimeter threats in Mo Williams and Marvin Williams, as well as drafting an excellent shooter in Tennessee Tech's Kevin Murphy.
Odds: 125:1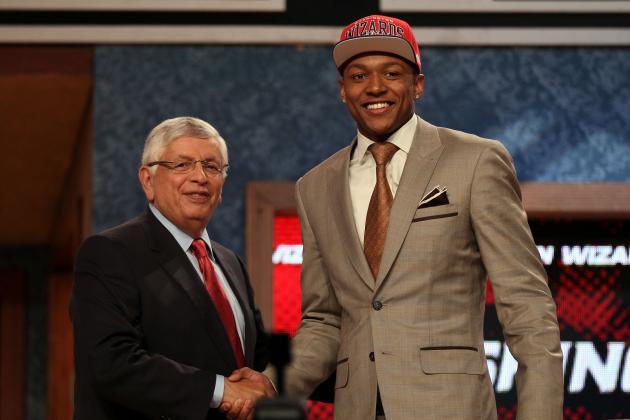 Elsa/Getty Images

Key Additions: Bradley Beal, Tomas Satoransky, Trevor Ariza and Emeka Okafor
Key Losses: Rashard Lewis
Well, the Washington Wizards suddenly don't look that bad all of a sudden.
In fact, their starting lineup is arguably one of the more solid in the NBA. With rookie Bradley Beal joining a backcourt already consisting of John Wall, he will be filling out a starting five that also consists of recent trade pick-ups in Nene Hilario, Emeka Okafor and Trevor Ariza.
Off the bench will be Kevin Seraphin, Trevor Booker and possibly rookie Tomas Satoransky.
The Wizards still don't have a shot at being anything near championship-level, but they're improving little by little.
Beal and Wall, with experience together, could end up as one of the league's most volatile and electric backcourts. The frontcourt of the Wizards could also be among the best, defensively speaking, with the athletic Ariza and the shot-blocking Okafor leading the way.
Odds: 175:1