Tracy McGrady and Fantasy Basketball: How Do You Mend Your Broken Heart?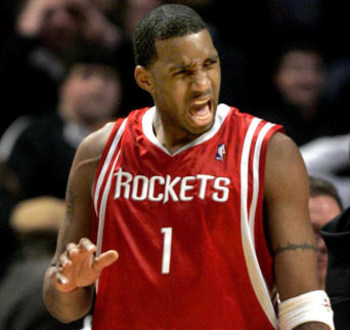 Tracy McGrady went down with yet another injury! He is now having surgery that will make him miss the rest of the season.
This is not just a problem for the Rockets. It is a killer to fantasy owners who gambled on him once again, hoping he would maybe stay healthy for once.
McGrady is the Ken Griffey Jr. of the NBA. He was once a star and one of the top players in the NBA, but he can not overcome constant injuries. If you were one of those owners who have been heartbroken by T-Mac once again, here is a list of waiver wire pickups.
Steve Novak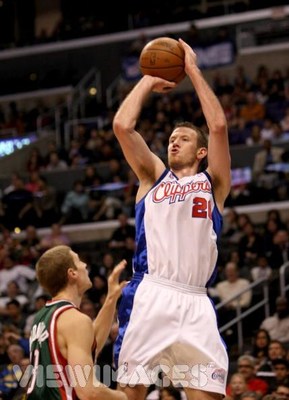 Novak has been a pleasant surprise so far this year. Since he plays for the injury-wrecked Clippers, he has found his opportunity to shine, and he has been a reliable source of three-pointers lately. Moreover, he is averaging 10.9 points, 2.6 rebounds, and 2 three-pointers a game in February.
Take a chance on him because the Clippers starters are always either injured (Chris Kaman, Zach Randolph and Marcus Camby) or punching people (Randolph).
Flip Murray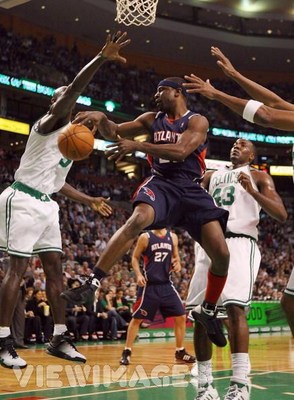 Flip Murray was once waiver-wire gold when he was with the Seattle Supersonics (now the Oklahoma City Thunder) and is now doing it again with the Hawks.
Murray's been overlooked in fantasy leagues and he should not be. All he has done lately is average 14.4 PPG in January and 13.2 PPG in February. He has also averaged 1.2 three-pointers per game and 2.4 APG.
How he is still on the waiver wire in most leagues is beyond me. Go ahead and pick him up because he has been on a roll.
Rasual Butler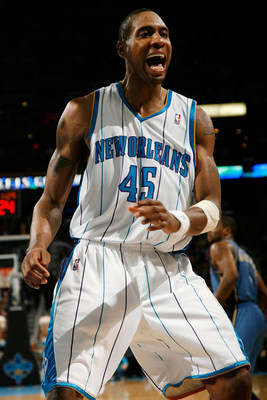 Butler is another guy that is still sitting on the waiver wire. He has been a consistent option for points, three-pointers, and rebounds. In Feb., he has averaged 11.9 PPG, 5.4 RPG, and 1.6 APG.
He is a solid option for your team. Take a shot on him, as he has been getting more playing time lately and using it to his advantage.
C.J. Miles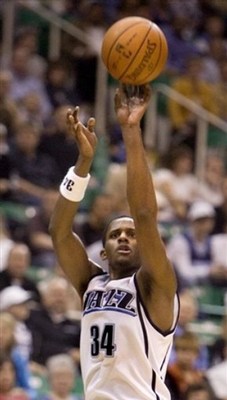 Miles has also been taking advantage of more playing time due to the Jazz's injury problems.
He has averaged 13.5 PPG and 1.5 three-pointers per game during Feb. He may continue to see playing time even when some of the injured starters come back. Andrei Kirilenko is back, but he is fragile. Do not miss out on getting Miles before it's too late.
Nate Robinson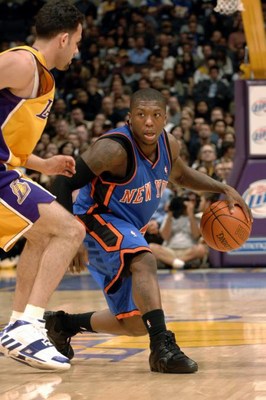 If "Nate the Great" is still sitting on your waiver wire, do not hesitate to pick him up.
He has thrived in Mike D'Antoni's system, and he is getting more playing time every game. He has been on fire and is averaging 21.6 PPG, 2.1 three-pointers per game, 4.7 RPG, and 4.9 APG.
If those numbers do not jump out at you, you need to get some glasses.
Mike Conley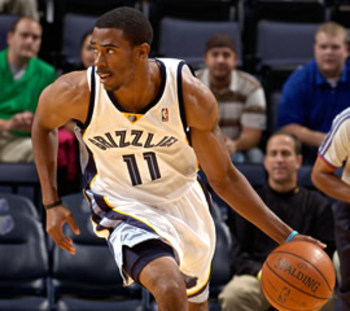 Conley is another guy that is still available in numerous leagues for some reason.
He has been a reliable source of three-pointers, points, assists, and even rebounds since he has taken over as the full-time starting point guard.
In Feb., he has averaged 14.4 PPG, a three-pointer per game, 4.9 RPG, and 5.4 APG. Do yourself a favor and pick him up before he really starts to break out.
Keep Reading

Houston Rockets: Like this team?