New Orleans Saints: 3 Most Positive Developments of the Saints' Offseason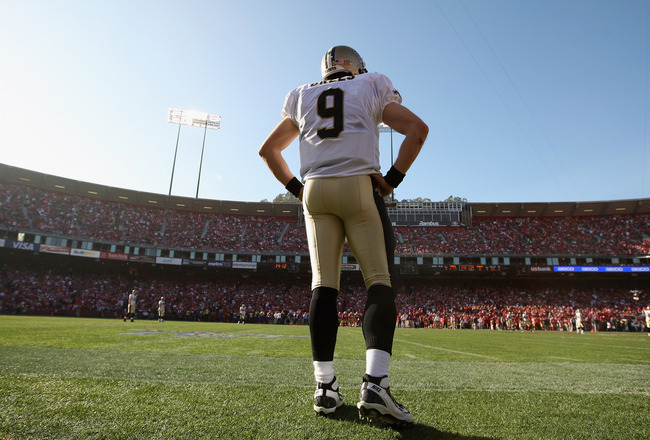 Ezra Shaw/Getty Images
It's been a very trying few months for everyone in the Who Dat Nation, especially the Saints in general. Pick a scandal or pick a controversy, and, most likely, it's happened to New Orleans this offseason.
From bounties to wiretaps, the Saints have had just about every obstacle in their way of returning to the playoffs for a third straight year and maybe becoming the first team to ever be an actual "home" team in the Super Bowl.
There were some bright spots. They might have been few and far between, but they are worth noting when talking about the Saints as a contender this season.
Hiring Steve Spagnuolo and Letting Gregg Williams Go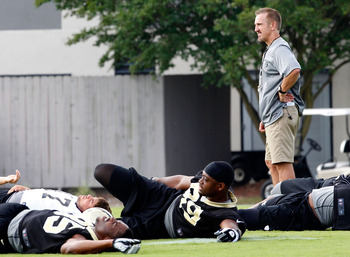 Sean Gardner/Getty Images
It seems like a no-brainer now, but after last season ended, it seemed like Gregg Williams, despite the ugly way the San Francisco game ended, was going to be retained.
Good thing the Saints wised up and let Williams join his buddy Jeff Fisher up in St. Louis before the whole bounty scandal hit.
Williams' blitz-entirely-too-much defense had gone downhill every year since the 2009 season, and you want to know why?
The turnovers were not showing up.
In that 2009 season, the ball was bouncing the Saints' way and all of the blitzing were masked by the constant turnovers. In 2010 and 2011, those same opportunities were not there, but the over-blitzing that caused players to be out of position was.
In comes Steve Spagnuolo, a coach who utilizes the blitz but not to the extent of his predecessor. "Spags" relies on a disciplined approach dependent more on strategy and less on "shock and awe."
That difference will be seen throughout the season.
Upgrading the Defense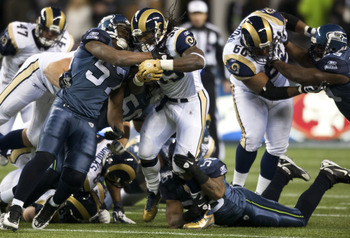 Jay Drowns/Getty Images
This was a defense that sorely needed an infusion of young, talented playmakers, and they got that in a big way this offseason.
The Saints' front office went out and upgraded the entire linebacking corp by bringing in three linebackers who are just entering their prime in David Hawthorne, Curtis Lofton and Chris Chamberlain.
The last name on that list might be the least accomplished out of the three on the stat sheet, but he will have one advantage: familiarity in Spagnuolo's defense.
Those three guys, added to a big run-stuffing defensive tackle, Brodrick Bunkley, and a couple of young prospects in the draft, Akiem Hicks and Corey White, has put another bright spot on a defense that was starting to fade.
Avoiding a Training Camp Holdout by Brees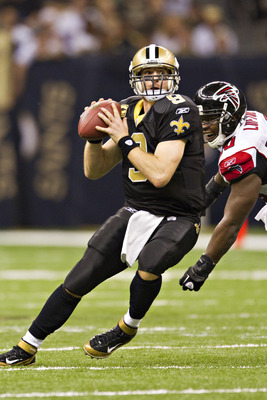 Wesley Hitt/Getty Images
This was looking like it was going to be on the negative side of the offseason for a while there. It came real close to spilling over into training camp, and with what has gone on these past few months, that would have tipped the Saints' teetering ship over the edge.
When you don't have your head coach for a year, you might want to bring back the guy that was, basically, a coach on the field as soon as possible.
It might not have been quick or painless, but in the end, the Saints and Brees avoided an ugly dispute that could have spilled over into the regular season.
That would have been something that would have set this team back not just next year, but for at least the one after.
Good thing that was avoided on Friday the 13th!
Keep Reading

New Orleans Saints: Like this team?