7 MMA Fighters Who Could Make the Olympics in Something Besides Combat Sports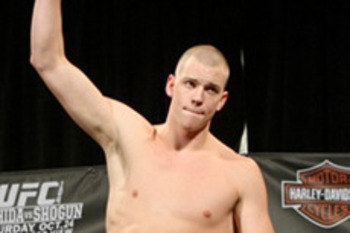 Photo credit: Fight! Magazine
The Olympic games are not exactly unexplored territory for MMA fighters. Big names like Dan Henderson, Daniel Cormier, Matt Lindland, Hector Lombard and Ronda Rousey have competed in the games as wrestlers and judo players. More recently, stars Georges St-Pierre and Gegard Mousasi have flirted with the idea of representing their countries in wrestling and boxing, respectively.
In the theoretical world, plenty of fighters make sense, at least on paper, as Olympic competitors. Junior dos Santos, K.J. Noons or Anderson Silva could make a run at a boxing roster if they committed to the training. Any number of grapplers could be respectable wrestling possibilities.
Sometimes, though, the real world is just not enough. Let's go even deeper down the rabbit hole of wild speculation. What if we took combat sports out of the equation? WHAT THEN?!?!
Here are seven active MMA fighters who could make an Olympic run in a sport outside the fighting arts. Why not?
Oli Thompson, Weightlifting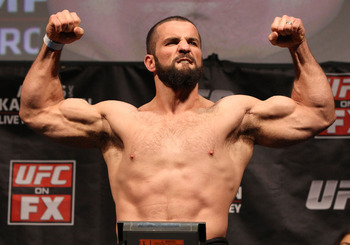 Photo credit: Stek
Before he was a fighter, Oli Thompson was a serious strongman competitor, winning the title of Britain's Strongest Man in 2006.
I'm not sure how relevant keg tossing and truck pulling are to weightlifting, but I would imagine that the ability to deadlift 382.5 kilograms—that's 843 pounds to us yanks—would be a somewhat useful skill in that arena.
Rory MacDonald, Swimming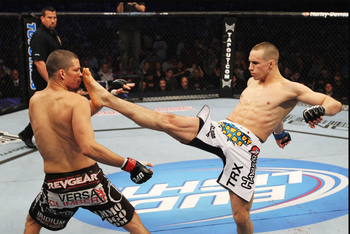 Photo credit: Cage Potato
MacDonald has a decidedly Phelpsian build. Wide shoulders, huge torso, shorter legs, big hands and feet.
I could see him generating quite a bit of propulsion in the pool.
Donald Cerrone, Equestrian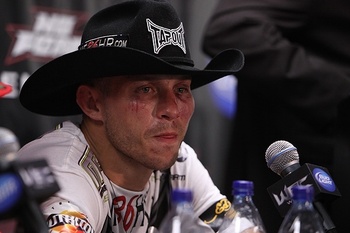 Photo credit: Dave Mandel/Sherdog
In another life, Donald "Cowboy" Cerrone was a bullrider.
If he can ride a bull, I imagine getting a horse to jump over those little reflecting pools wouldn't be such a tough thing. And you can take my word for it on this, as I know nothing about horses. I petted one once, though, and I feeded him a carrot, too. His name was Dandelion.
Jose Aldo, Soccer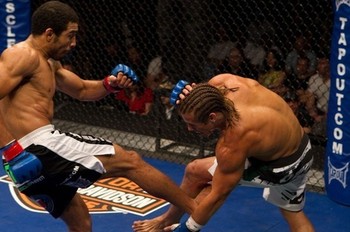 Photo credit: Zuffa
Nick Diaz, Marathon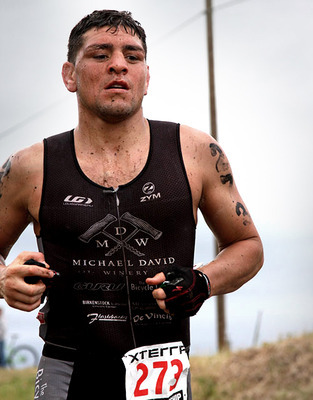 Photo credit: Cage Potato
Nick Diaz already runs marathons. Triathlons, too. If he committed to running marathons full time, I bet he could hang with the very best. And if he can't, he can just talk smack to them until they break down crying and give him the spot anyway.
Stefan Struve, Basketball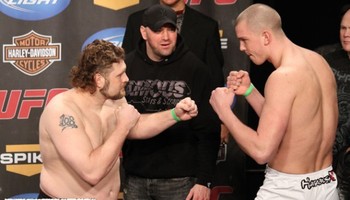 Photo credit: Combat Lifestyle
The guy's 6'11" and already a professional athlete. It doesn't seem like such a far-fetched transition to me, especially when considering his home nation of The Netherlands isn't exactly a basketball juggernaut.
Georges St-Pierre, Rowing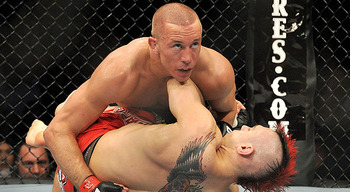 Photo credit: MMA Mania
Rowing takes core strength. Lots and lots of core strength. Georges St-Pierre has some of the best core strength MMA has ever seen. He's also one of its most finely tuned athletes in general. I imagine GSP could compete in a lot of different sports if he so chose. Lucky for us that his first passion is MMA.

Scott Harris is a featured columnist for Bleacher Report MMA. He also has a new and reasonably entertaining Twitter account. Follow along @ScottHarrisMMA.
Keep Reading