MLB Contracts: The Biggest Waste of Money at Each Position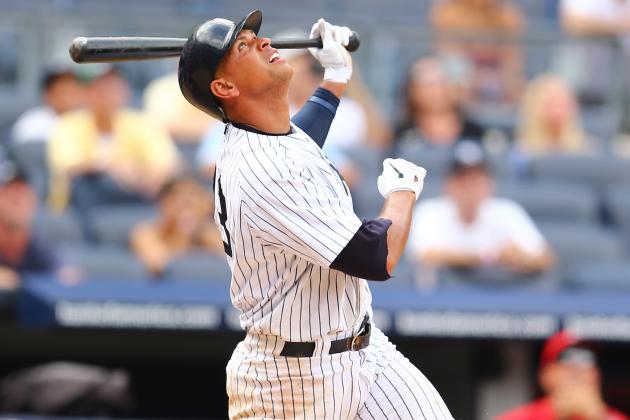 Al Bello/Getty Images

Baseball is a game where good, late 20s to mid 30s players can earn a ton of money over a really long amount of time.
More times then not, these contracts tend to disappoint.
So, sit back, relax and enjoy as we journey through the MLB, examining some of the worst wastes of money in professional sports. If you're squeamish—or just cheap like myself—look away.
Begin Slideshow

»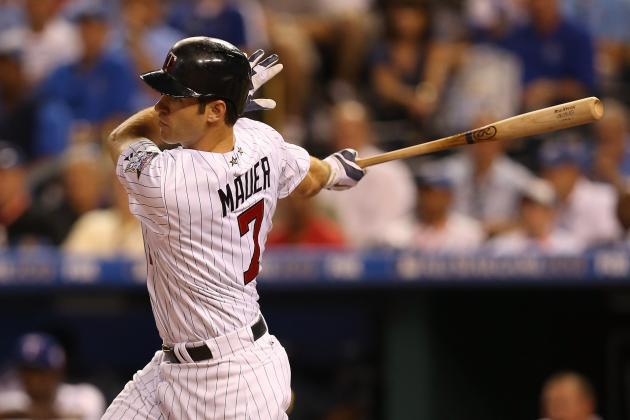 Jonathan Daniel/Getty Images

Contract: Eight-year, $184 million
Overall, this is nothing against Joe Mauer. Since signing his contract, he's averaged an .821 OPS with two All-Star appearances and one Gold Glove.
Despite that level of play, it's certainly not worth the money. That's what makes this contract such a waste. The Twins gave Mauer the extension after his 2009 MVP season, hoping that the power he flashed would become his new norm.
Unfortunately for them, it did not.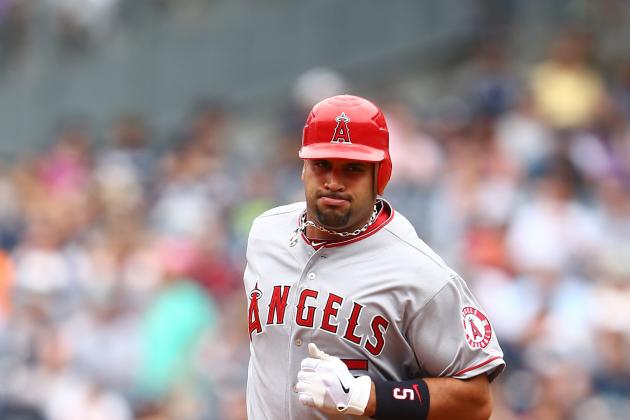 Al Bello/Getty Images

Contract: 10-year, $254 million
First base was a toss up between Pujols, Adrian Gonzalez, Mark Teixeira and Ryan Howard. While each has been disappointing in 2012, none take the cake quite like Albert Pujols.
Pujols started off the season incredibly slow, and while things have gotten better he's still hitting just .268 on the season with an OPS under .800.
With 14 home runs and 55 RBI, an extended hot streak could help Pujols push 30 homers and 100 RBI.
Even with production like that, the slow start, low OPS and low average—combined with the length of Pujols' contract—makes him the biggest financial hole at first.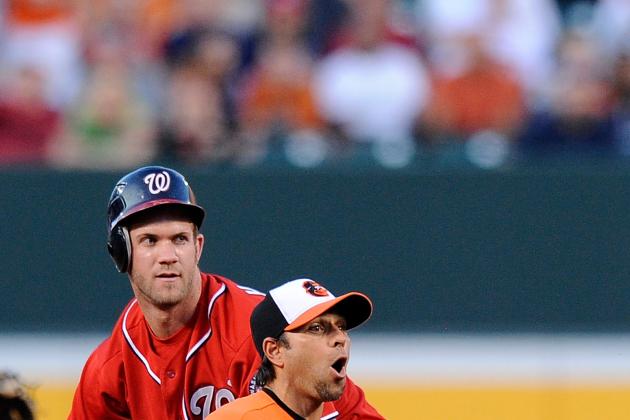 Patrick McDermott/Getty Images

Contract: Four-year, $40 million
This one is an utter disaster.
Since signing his extension at the end of the 2009 season, Roberts has yet to play in more than 60 games in a season. In that time he's hit a mere .227.
You'd be hard pressed to find a worse deal at second than this.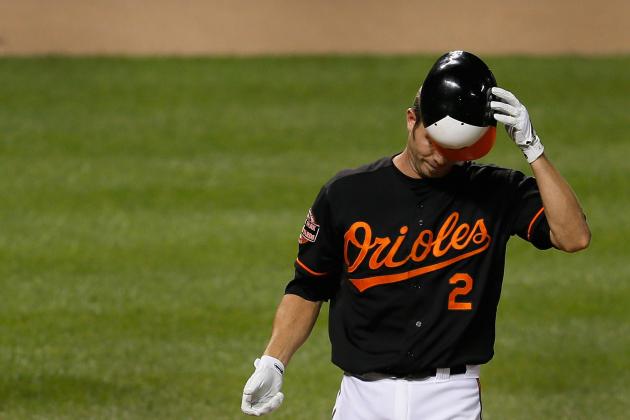 Rob Carr/Getty Images

Contract: Three-year, $22 million
Well, Derk Jeter is having a resurgent year, Jimmy Rollins is playing so-so and Jose Reyes hasn't been a total bust—yet.
So, I guess we have to go with J.J. Hardy.
When the Orioles offered Hardy his extension last summer, they thought they would be getting a .270-.280 hitter capable of 30 homers.
So far in 2012, they've gotten a .220 hitter with 13 home runs and just 34 RBI.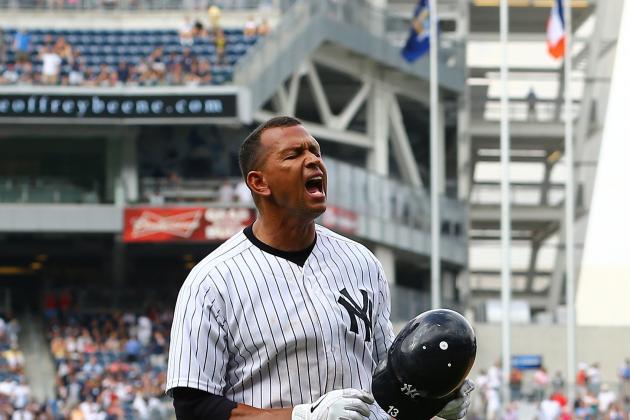 Al Bello/Getty Images

Contract: 10-year, $275 million
While A-Rod continues to plug along, it's hard to deny the biggest contract in sports history from being on this list.
Since signing his monstrous new deal in the aftermath of his 2007 MVP campaign, Rodriguez has yet to play in more than 140 games a season. If his current 2012 stats continue, he will see decreases in slugging percentage and OPS for the fifth season in a row.
Hard to believe the Yankees are only halfway through this horrid deal.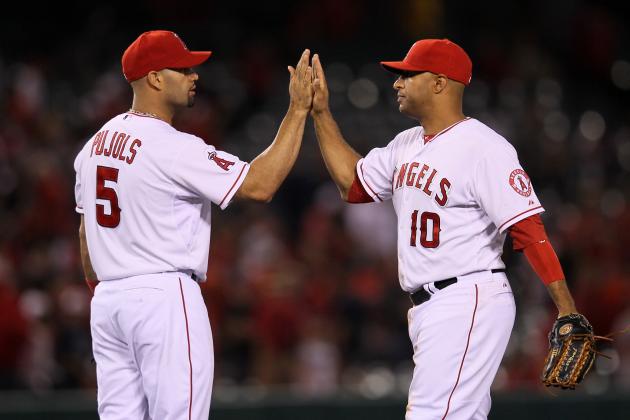 Stephen Dunn/Getty Images

Contract: Seven-year, $126 million
Who knows what the Blue Jays were thinking in 2008 when they inked Vernon Wells to this ugly extension. Even more confusing is why the Los Angeles Angels ever decided to take it on—they only received $5 million of help from Toronto in the trade.
Since signing his big deal, Wells has only seen one year of semi-solid production. He's yet to hit higher than .273, post more than 88 RBI or win a single Gold Glove.
Hard to believe it gets worse at outfield than this—but it does.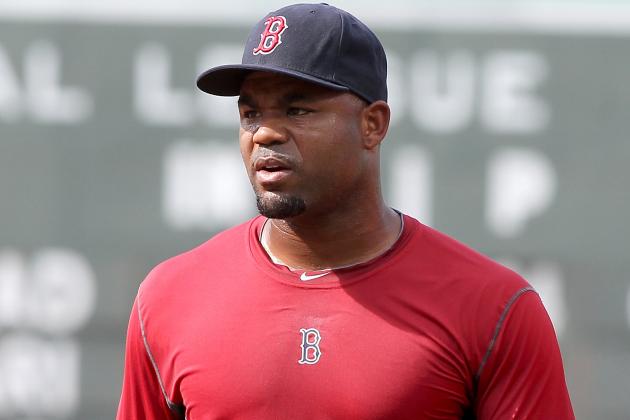 Jim Rogash/Getty Images

Contract: Seven-year, $142 million
As a Boston Red Sox fan let me say...ugh.
A collective celebratory "booyah" echoed through Red Sox Nation the day Carl Crawford signed with the team. Now his at bats are met with a collective sigh.
Crawford is in the second season of his big deal, and he hasn't even touched major league grass. Injuries kept him to just 130 games last season, in which he hit a disappointing .255 with only 18 stolen bases.
There's plenty of time for Crawford to turn it around, but from we've seen so far he's got to make this list.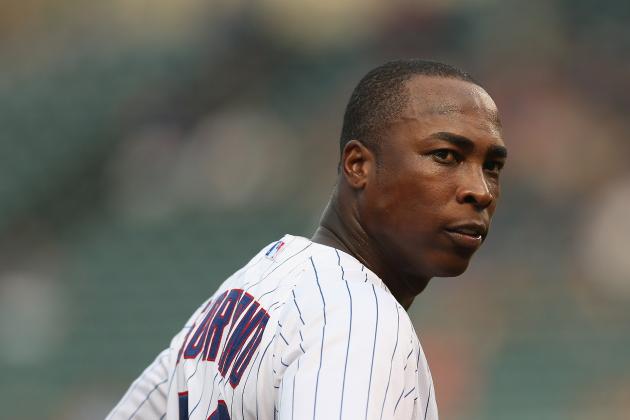 Jonathan Daniel/Getty Images

Contract: Eight-year, $136 million
You didn't think I could forget this guy, did you?!
Once a perennial 30-30—almost 40-40—player in the MVP talks, Alfonso Soriano has fallen a long ways.
Yes, he plays awful defense, but offensively he hasn't been a huge bust. In six seasons with the Cubs, he's hit .267 averaging 25 home runs and 9 stolen bases a year.
That's still a far ways from 30-30, and certainly not worth $17 million per year.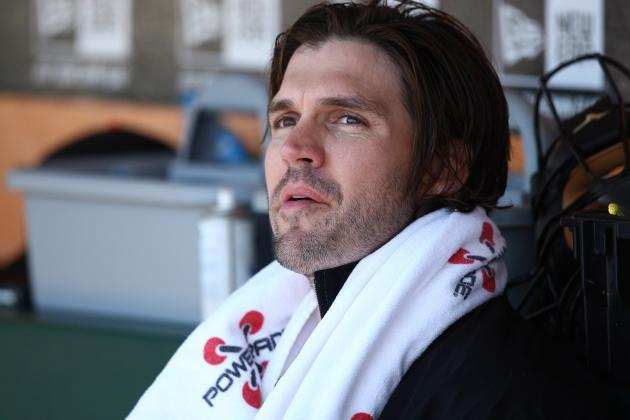 Tony Medina/Getty Images

Contract: Seven-year, $126 million
Yes, John Lackey has stunk since his big contract and is certainly worthy of this spot. But while he's been bad, Barry Zito has been just as bad for much longer.
Zito had everything going for him, coming off seven solid years in Oakland in which he won 102 games and one Cy Young award. Signing to a pitching friendly National League team should have made him that much better.
Instead, Zito has been one of baseball's greatest disappointments. In six seasons with San Francisco he holds a 50-67 record with a 4.49 ERA and 1.409 WHIP. He's averaged just 27 starts per season and lost his role in the rotation once.
Though Lackey has the potential to one day overtake Zito, it won't be this season.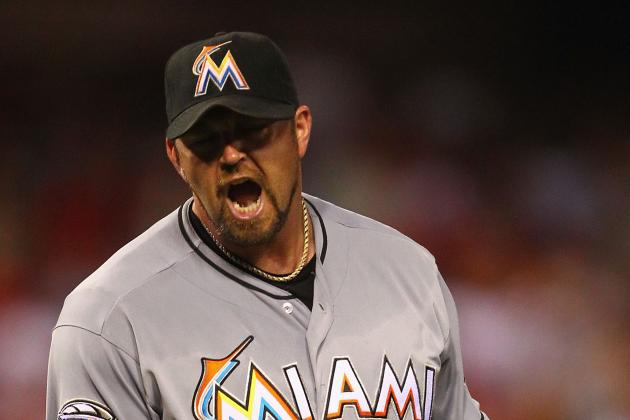 Dilip Vishwanat/Getty Images

Contract: Three-year, $27 million
We finish up our tour around baseball's ugliest contracts with the big closer himself, Heath Bell.
This has certainly not been the year of the closer. The Mariano Riveras and Andrew Baileys of the world sit on DL's, while the John Axfords and J.J. Putzs struggle on a nightly basis.
Bell takes all that bad and ramps it up to a whole new level.
While Bell had just five blown saves in 2011, he already has six in 2012. He has the Mount Everest of ERA's, sitting at an atmospheric 6.75. That almost makes his 1.817 WHIP look puny.
While closers have struggled in 2012, Bell takes the cake.