WWE Money in the Bank 2012: Predictions for Night's Biggest Matches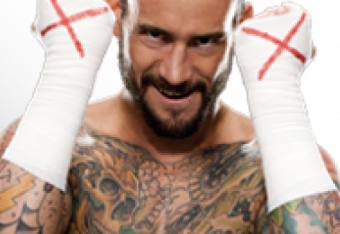 Photo courtesy of wwe.com

Money in the Bank has always been a good pay-per-view event, but this year it will have to be better than ever.
WWE's last two PPV's have been fairly mediocre, and while SummerSlam should turn that around, there will still be a lot of pressure on Sunday night's show.
Let's take a look at what to expect as the WWE tries to put on an intriguing event to keep the fans happy.
Money in the Bank Ladder Match for WWE Championship Contract
I'll be honest. I am not looking forward to this match.
Kane, Big Show, John Cena and Jericho in a Ladder Match? Can Kane or Big Show even climb a ladder?
The big boys are certainly athletic for men their size, but it's highly unlikely they will provide a ton of thrills involving the ladder. Meanwhile, Cena's style isn't really conducive to a ladder match, plus risking an injury to the biggest face in the company isn't always smart. That leaves Jericho as the only one who can realistically put on a show from big heights.
With that being said, the winner of this has to be Cena.
If the WWE is being smart and looking ahead to SummerSlam and beyond, there's no way anyone besides Cena will be challenging for the WWE title.
World Heavyweight Championship: Sheamus vs. Alberto Del Rio
This might just be the match to save the night.
Neither Sheamus or Alberto Del Rio are all that exciting when they are talking or, really, doing anything besides wrestling.
When they are actually going at it in the ring, however, there are plenty of reasons to keep your eyes glued to the screen.
Sheamus vs. Del Rio three months ago on SmackDown
Sheamus isn't the best wrestler around, but for someone who is 6'4" and 270 pounds, The Great White can hold his own and really put on a show. Del Rio, in a similar fashion, is a terrific in-ring performer and usually knows how to get the crowd on its feet.
You might not care about either of these guys as characters, but they will give you 30 terrific minutes of wrestling.
As far as a winner goes, it has to be Sheamus. I just don't see Del Rio providing enough intrigue to take over the belt.
WWE Championship: CM Punk vs. Daniel Bryan
Basically, this one should be dubbed as "Whoever AJ Helps Will Win."
I'm a part of the group that believes The Geek Goddess is only going to get in the way as she "referees" Punk and Bryan, who can put on a terrific show all by themselves.
I look forward to the parts where they absolutely go at each other like always, but I don't look forward to the moment when AJ intervenes.
CM Punk vs. Daniel Bryan in one of the best matches of the year
With that being said, I'm going with Punk as the winner. He's held the WWE title for over 230 days now, and he will lose it soon, but I wouldn't be surprised if that doesn't happen until SummerSlam.
This article is
What is the duplicate article?
Why is this article offensive?
Where is this article plagiarized from?
Why is this article poorly edited?