Biggest 'Bros' in Baseball Today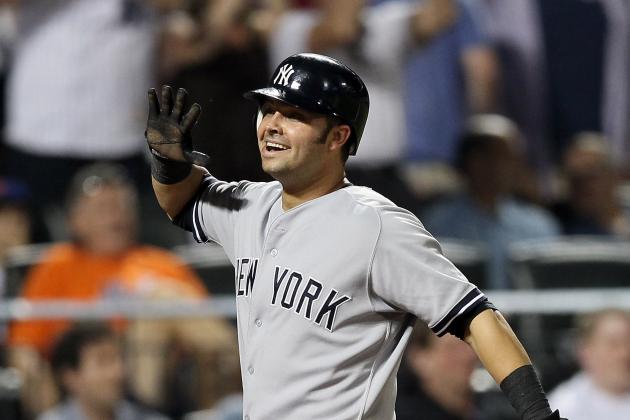 Elsa/Getty Images

When you think of someone who is a bro, what do you think of?
For me, it is all about the attitude. These guys have swagger and confidence even when they aren't performing well.
This attitude often leads to a high degree of competitiveness, a loud personality and confidence that often borders on or is mistaken for arrogance.
Sometimes, they can't control their temper and are prone to major outbursts.
That's why we're going to take a look at the 14 biggest "bros" in Major League Baseball today. Please keep in mind that this is all in good fun. People have personalities, and I am just pointing that out.
I think the players listed have the bro attitude, whether they exhibit some or all of the traits I have mentioned above.
Begin Slideshow

»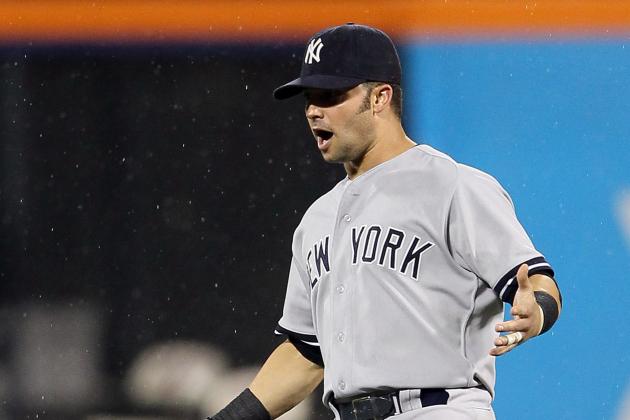 Elsa/Getty Images

It would not be appropriate for anyone else to start off this list. Nick Swisher is the type of player who walks loudly and carries a big stick. Perhaps a powerful swing brings a powerful attitude.
Although these quotes are old, check out what Eric Chavez had to say to Sports Illustrated when they both played for the Oakland Athletics.
"The way he goes about the game, the way he struts, the way he points to the sky -- on the field, the way he handles himself is a little loud."
Again, this isn't necessarily a bad thing, but that sense of self-confidence qualifies him for the list of the biggest bros in Major League Baseball right now.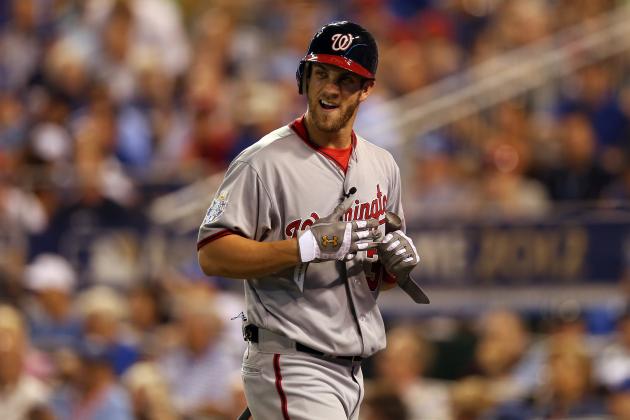 Jonathan Daniel/Getty Images

Everybody knew his name before he came to Major League Baseball, and Bryce Harper has impressed so far for the Washington Nationals. Some people, like Cole Hamels, didn't appreciate all the confidence the youngster brought with him.
In fact, there were concerns about his makeup before he was drafted. Anthony Witrado of Sporting News recorded one of the comments made by a scout before he was drafted.
"One scout called him among the worst amateur players he's ever seen from a makeup standpoint, with top-of-the-scale arrogance, a disturbingly large sense of entitlement, and on-field behavior that includes taunting opponents."
You either love Bryce Harper or you hate him, but either way he is definitely a bro.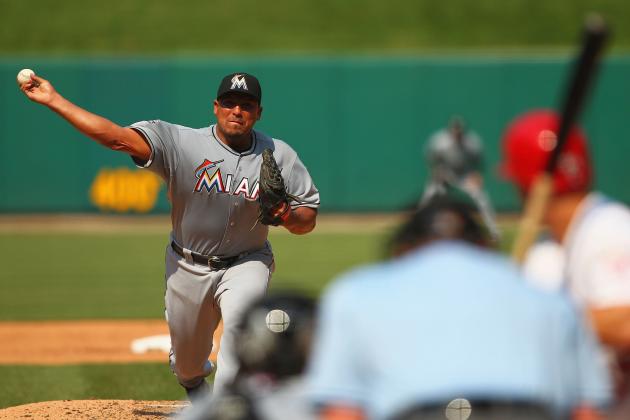 Dilip Vishwanat/Getty Images

I have to admit that when Carlos Zambrano signed with the Miami Marlins, I didn't see many positives. The Marlins are full of strong personalities, and I thought he might be the final spark to push them over the edge.
Given his past, I bet you expected him to cause a stir too. After all, this is the guy who was suspended for a blowup that included demolishing a water cooler in the dugout.
Despite not having a meltdown this year, I couldn't leave him off the list. Even when he isn't pitching well, he has always had a larger-than-life attitude that has contributed to major outbursts in the past. Having that type of temper feels like a bro attitude to me.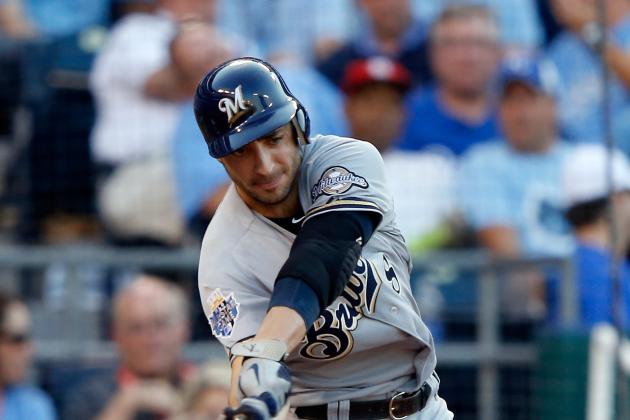 Jamie Squire/Getty Images

Pundits and fans tabbed Ryan Braun as a potential star before he burst onto the MLB scene. It turns out Braun had the same expectations for himself. From JockBio.com:
"I've always expected to get to this level. I've always expected to have success. I'm comfortable on the big stage."
There is no negotiation there. He knew that he was going to be good, and he was right. If you were wondering how comfortable he is being the big man, here's another quote for you.
"The Brewers are on the national stage. For me, I've always enjoyed the spotlight and being in that position."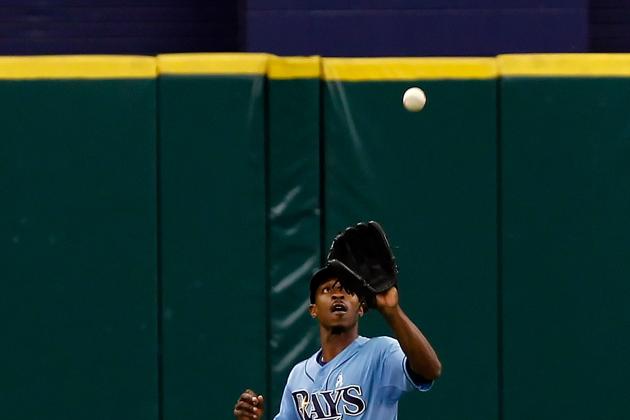 J. Meric/Getty Images

B.J. Upton seems to have a polarizing personality, and he has drawn quite a bit of criticism over the years for lacking effort. He has been benched on occasion for not hustling, but that hasn't really changed his style.
At one point in 2010, after he blew a play in the outfield, teammate Evan Longoria went over to talk to him, and Upton exploded at him. Obviously, he didn't take very kindly to being challenged. Here is a link to the video if you're interested.
Although Upton has plenty of self-confidence, he does does not take criticism or correction very well. He is an incredibly talented athlete physically, and he definitely has the swagger to make him a bro on my list.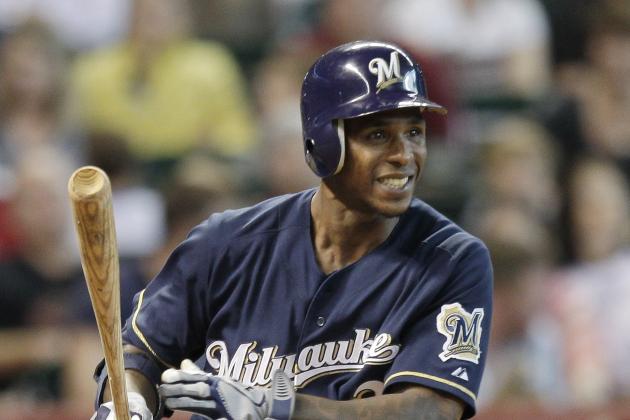 Bob Levey/Getty Images

Nyjer Morgan tends to create confrontation wherever he goes. I don't normally use Wikipedia as a reliable source, but in this case, it has compiled a lot of the things that Morgan has drawn criticism for over the years.
If you don't want to read that, let's suffice to say that he gets angry very easily and doesn't learn from past mistakes.
All that being said, he hasn't changed very much. He is still flamboyant and self-confident. Only a true bro would be able to take bundles of criticism and be confident enough to not feel the need to change whatsoever.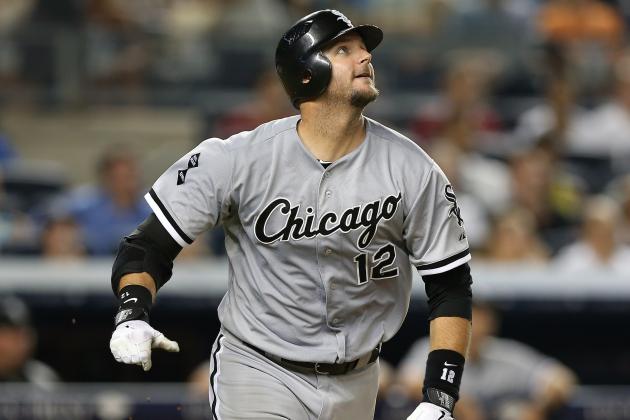 Elsa/Getty Images

A.J. Pierzynski was named the most hated man in baseball in a survey by Men's Journal, so that says something about his attitude.
Granted, surveys can be biased, but it certainly seems like something about him irritates opponents (or maybe teammates, since the survey was anonymous).
He does play the game hard, and seems to have a ton of confidence in himself and his ability.
He 'knows' he is going to win on any given night, and because of that swagger, he deserves a place on this list.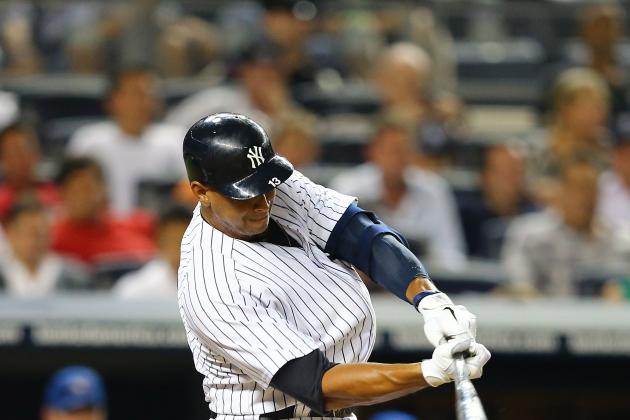 Al Bello/Getty Images

Alex Rodriguez knows he's good, and he acts like he knows he's good. That confidence has been known to irritate opponents, especially because he isn't the superstar that he once was.
Confidence is definitely not a bad thing, but since it is such a common and obvious bro characteristic, Alex Rodriguez needs to be a part of this list.
It takes swagger to still have confidence even when your numbers decrease a little bit.
When talking about a huge personality, Prince Fielder is that. Just watch him hit a home run. His follow-through is pretty epic.
To his credit, he might need such a big follow-through because he swings so hard, but it definitely looks like he has flair.
Although you can't totally see it in this particular video, when he hits a home run, the ball explodes off his bat most of the time. Everyone in the ballpark knows that that one will never come back.
Fielder is a talented first baseman, and when he kills a home run and follows through while watching the ball fly away, you can see his bro-ness shining through.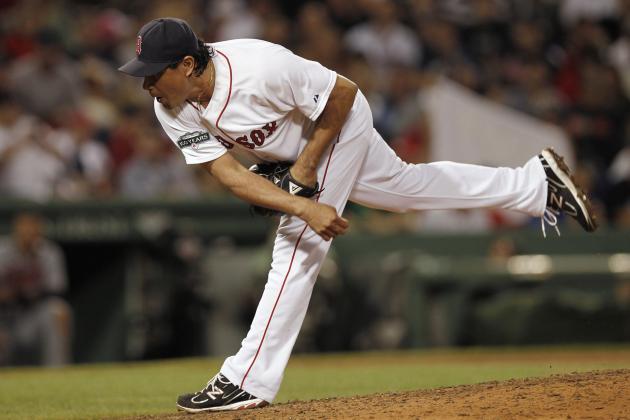 Winslow Townson/Getty Images

In this article from Tony Jackson of ESPN Los Angeles, there are two definitive qualities that make Vicente Padilla a bro without question.
First of all, he was sitting at his locker joking about accidentally shooting himself in the leg. Most people would not be talking about that event, and it takes some major swagger and self-confidence to turn that incident into a joke.
Secondly, this article speaks to his reputation as a clubhouse cancer. Bros tend to get on people's nerves and are not always welcome in the clubhouse. Their large personalities and spotlight-loving tend to turn off their teammates.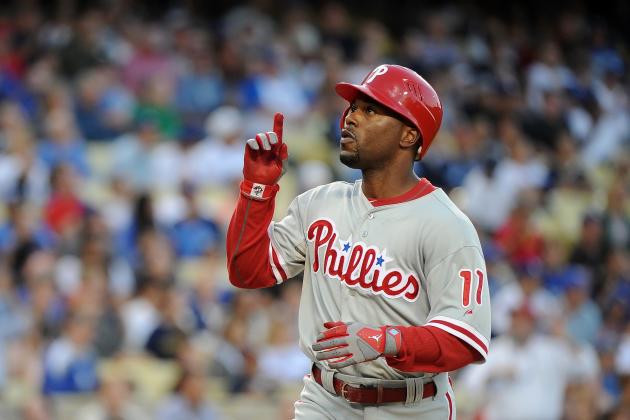 Lisa Blumenfeld/Getty Images

I know that I keep coming back to this issue of supreme confidence that many confuse for arrogance, but when Jimmy Rollins called the Philadelphia Phillies "the team to beat" in 2007 (via ESPN), he had his definitive bro moment, shall we say. How many of us would have the guts to say that to the media?
He is kind of like Prince Fielder in that regard. He has a big personality, and he plays the game with style and flair. As the emotional leader of the team, it is rather evident that he still has extreme confidence in his teammates and himself despite a difficult season.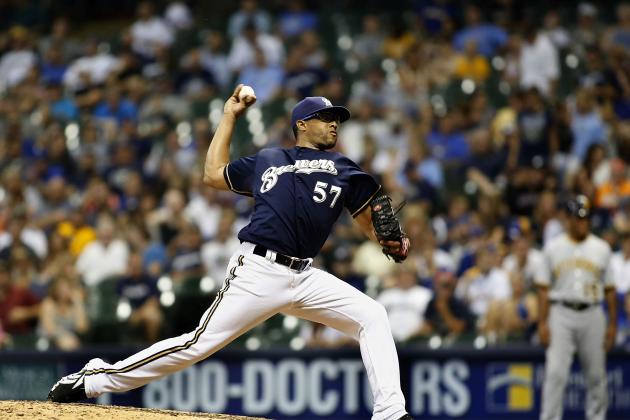 Mark Hirsch/Getty Images

Francisco Rodriguez has been brilliant at times on the mound. However, he sometimes gets a little bit too excited and over the top. It is one thing to be good, but he had taken quite a bit of criticism for his antics.
On top of that, he has tangled with the law on less than favorable terms in the past. Most notably, he got in trouble for allegedly assaulting his father-in-law after a game.
I do not know if he simply has a temper, or, as we can tell from his celebrations, is an emotional guy who needs to express himself to perform at the highest level.
Whatever the reason is, he has the swagger to be a bro.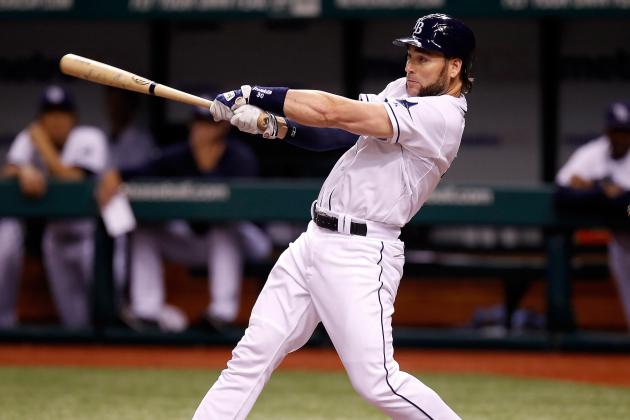 J. Meric/Getty Images

Luke Scott has been controversial for a long time. If you just read this interview from Yahoo's David Brown, you understand some of what I'm talking about.
However, I think that he qualifies as a bro because he has confidence in himself and what he believes in.
Obviously he has taken a lot of heat for it, and while some people might say he is stubborn, he is still holding his beliefs.
Either you love Luke Scott or you hate him, but he doesn't shy away from controversy. Bros take it head on, and that is his take on everything.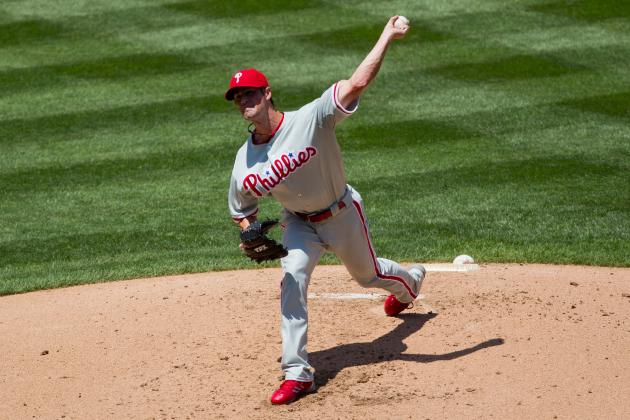 Justin Edmonds/Getty Images

Bryce Harper was already on this list, and because of Harper, Cole Hamels has a place on this list.
During a game in early May, Hamels drilled Harper in the back. What makes this plunking unique is the fact that Hamels went to the media and told them that he hit Harper on purpose.
I know that this is one moment out of his entire career, but he is very confident on the mound. He obviously wanted to put Harper his place, and that type of swagger is a characteristic of bros.