The 10 Biggest Bromances in Sports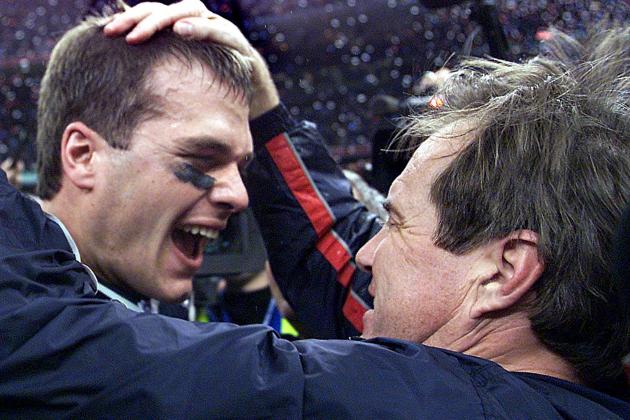 Image via midwestsportsfans.com
Men and sports have always had a special relationship. Their courtship can be tough to explain to outsiders.
But what do you expect to happen between athletes who spend almost all their time together? They travel and bunk in the same room at times. Most of these men are at a grown-up summer camp.
It is only natural for men to gravitate towards one another and away from the ladies. You remember how it was growing up, right? The boys would join clubs and form groups that eliminated women. I am not saying bromances go as far as the "He-Man Woman Haters Club," but in the midst of a moment, they aren't far behind.
I have found 10 specific relationships between professional athletes that many consider a bit too close, yet we just call them...bromances.
Begin Slideshow

»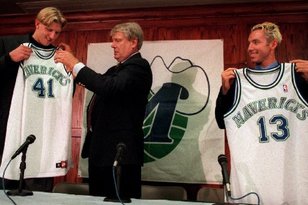 Image via sportsroids.com
In Dallas, everyone remembers the days before Jason Kidd. They remember the Steve Nash-Dirk Nowitzki days in the early 2000s, when they made it all the way to the Western Conference finals in 2003.
The friendship between these two men started off when Dirk came to Dallas via Germany. It was a shared love for soccer, not basketball, that made these two men become the best of friends.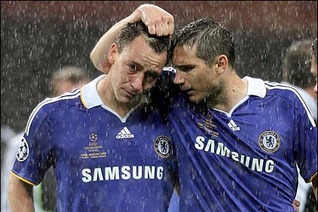 Image via afootballblog.wordpress.com
If you are a fan of soccer like the rest of the world is, then you already know about the infamous bromance that Frank Lampard and John Terry share. These two men have been best buds for over 10 years now.
Both men have been very public about their love for one another, and they show no signs of changing. Lampard and Terry have been teammates at Chelsea since before the Cristiano Ronaldo days. These two men have been through a lot as teammates, brothers and friends.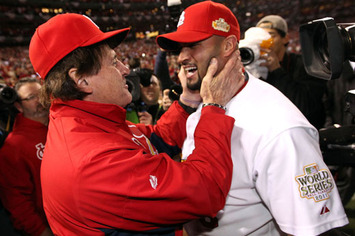 Image via blog.zap2it.com
It was a sad ending to one of the greatest MLB bromances in our generation last season when Albert Pujols bolted St. Louis for the money and sun of California.
I understand that Tony La Russa had planned to retire before the Pujols decision, but it just looks as if he knew the man was gone, and he had to get away as a result. La Russa couldn't bear the thought of Pujols playing for another team, let alone another league.
Say what you will about these two and the real reasons behind all the moving, but one thing is certain: They had a great bromance that brought a few titles back to St. Louis.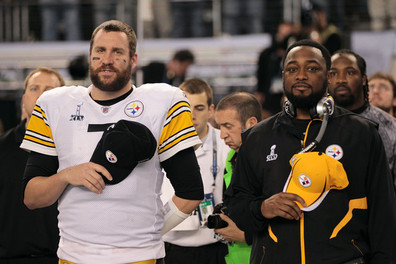 Image via zimbio.com
Mike Tomlin is the newest head coach at Pittsburgh and only has one Super Bowl victory under his belt. He wasn't around for the 2006 Super Bowl when Big Ben won his first championship.
But that doesn't stop these two from becoming one of the biggest NFL bromances we have ever seen.
Tomlin has had to deal with Big Ben, his injuries and legal troubles, but they still stand as a pair of unbroken wings. These two men have their backs against the walls, yet they continue to push forward as partners.
That is bromance at its best.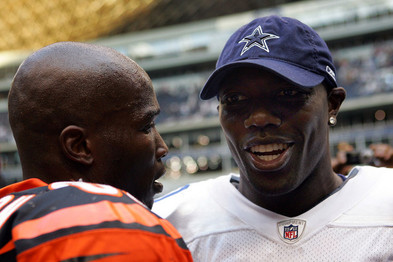 Image via zimbio.com
Now that Chad Ochocinco is married, I wonder if Terrell Owens is upset. I wonder if he called up Ocho to congratulate him and immediately followed with a, "So, when's the next time you coming up here?"
It is an odd pairing of two of the biggest names in the NFL, but it works. For whatever reason, these two former teammates get along better than Tom and Jerry.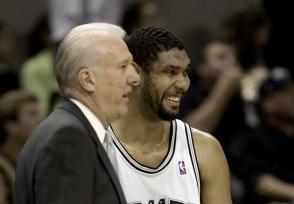 Image via blog.mysanantonio.com
Tim Duncan was willing to sign for peanuts this offseason if that's what it took for him to play for the San Antonio Spurs. He came out and said he wanted to sign with the Spurs and would retire a Spur. That is the kind of loyalty missing from today's game.
You can thank his bromance with Gregg Popovich for that. Under Popovich, Duncan has become one of the most successful NBA winners of all time. He has four NBA titles and countless other awards, not to mention he and Coach Pop have won more than 50 games a season every year since 1999.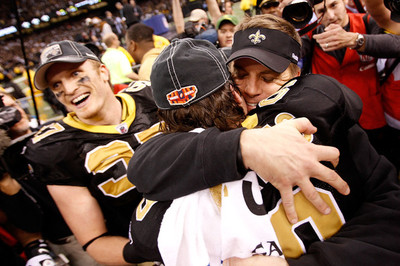 Image via zimbio.com
As a big fan of the New Orleans Saints, I can attest to the bromance of Drew Brees and Sean Payton. These two men have a relationship that is tough to describe. They have their own language that not many people would be able to follow.
On the field, there are no other two men with a closer connection.
That is why this upcoming season might be a sad one without Payton coaching, thanks to the wonderful year-long suspension for his alleged involvement in the Saints' bounty scandal.
If Brees can make it, so can the fans.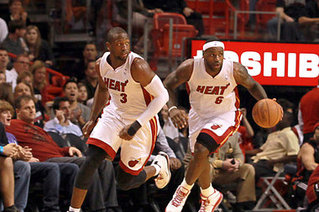 Image via nj.com
Dwyane Wade and LeBron James have been friends so long that when it was time for LeBron to pick a team in free agency, he chose the Heat so he could play with his buddy.
If that isn't bromance enough for you, I am not sure what is. LeBron made a career decision so he could play closer to his pal. Bromance at its best.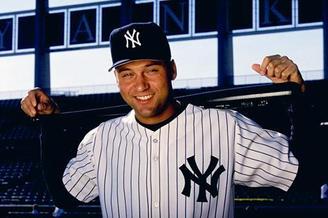 Image via newspaper.lt
Derek Jeter will retire a New York Yankee. He will never play for any other team in the MLB. He loves his fans, and they love him more than anything. He would never burn that bridge by bolting for another team.
But this is about bromances between him and the fans. If you watch a Yankee game, it is apparent that the fans love this man. I have watched grown men cry when he broke the Yankees career stolen-bases record, and again when he broke the total hits record.
Even better, the man who caught the home run that broke the hits record gave it back without asking for anything in return. Nothing, not even an autograph. He wanted to make sure D.J. got what he deserved.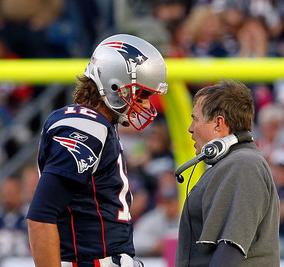 Image via zimbio.com
This was an easy choice for biggest bromance in sports.
Tom Brady was nothing until Bill Belichick drafted him and molded him into one of the greatest quarterbacks of all time. Brady knows this, and he repays the man, his creator, every season.
When the day comes that these two men part, the world will watch as one of the greatest player-coach tandems in history ends.