Olympic Basketball 2012: 10 Stars We Wish Were Playing for Team USA in London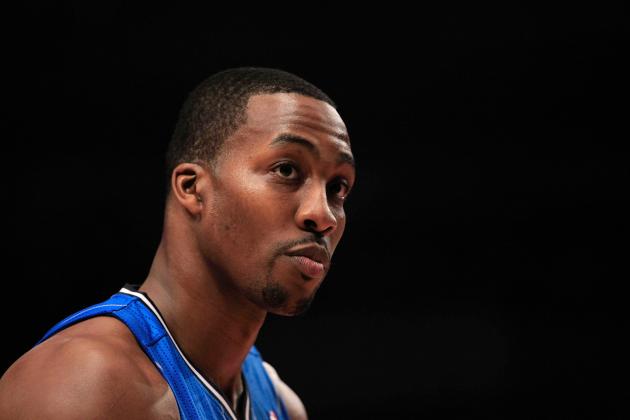 Chris Trotman/Getty Images

Team USA has the best roster in the 2012 Olympics, but it's not perfect.
Thanks to a combination of injuries and conflicts of interest, there are still 10 players who we wish were headed to London to play for the U.S.
While Team USA should still win gold during the 2012 Summer Olympics, they would be almost guaranteed to do so if they had a few of these guys on the roster as well.
Begin Slideshow

»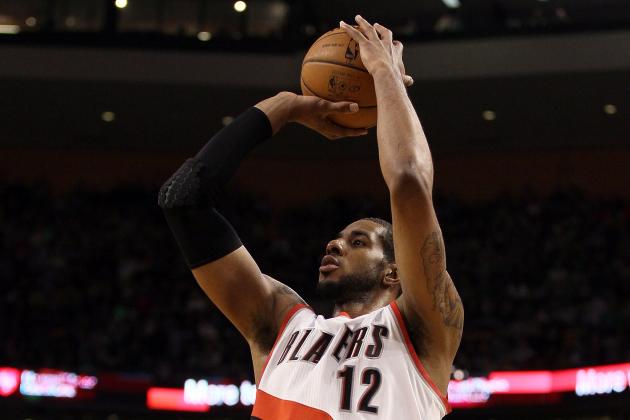 Elsa/Getty Images

After missing the last eight games of the NBA season due to being hospitalized for a potentially deadly blood virus, LaMarcus Aldridge isn't healthy enough to play in the Olympics.
While it was questionable about whether he would have made the team anyway, the current roster is missing a dominant power forward like Aldridge.
Averaging 21.7 points and 8.0 rebounds per game this season, Aldridge put in a dominating performance was named an All-Star.
Team USA could use an athletic 6'11" big man to help inside, as the team is missing something on the frontcourt. Aldridge could be that something.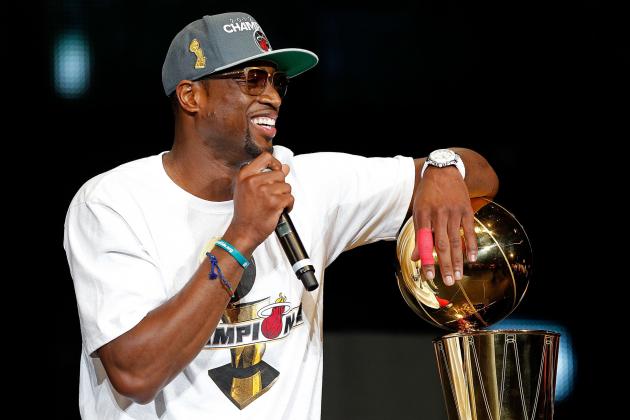 Mike Ehrmann/Getty Images

The Miami Heat star looked like a lock to make the U.S. Olympic team again this year, after helping Team USA capture a gold medal in Beijing. Unfortunately an injury made that impossible, and he will miss the Games.
Dwyane Wade is coming off his second NBA championship, and after taking a backseat role to LeBron James this season, he would have been a great fit on the team. He would not have been looking to be the star, and could have been a very valuable contributor.
However, the former Finals MVP is not healthy right now, and will miss the Games entirely, despite averaging 22.1 points, 4.8 rebounds and 4.6 assists per game last season.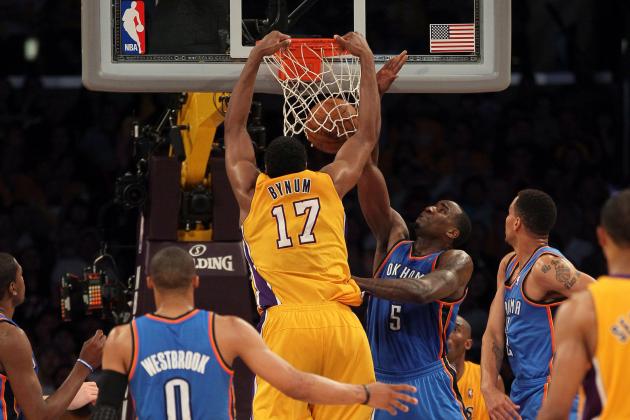 Stephen Dunn/Getty Images

Andrew Bynum is among the game's best centers right now. The seven-foot big man was dominant during the NBA season, averaging a double-double with 18.9 points, 11.7 rebounds and 1.9 blocks per game, and he started the All-Star Game.
While he is still young and immature at times, he is a special player with a lot of talent. Because Team USA's frontcourt is so depleted, he would have easily made the team and could have potentially started.
However, he decided to skip the Olympics for extra time to rest and to undergo the same knee surgery that Kobe Bryant did last offseason.
Bynum would have been a huge addition to the team, but he decided that he will have more chances in the future, and passed this one up.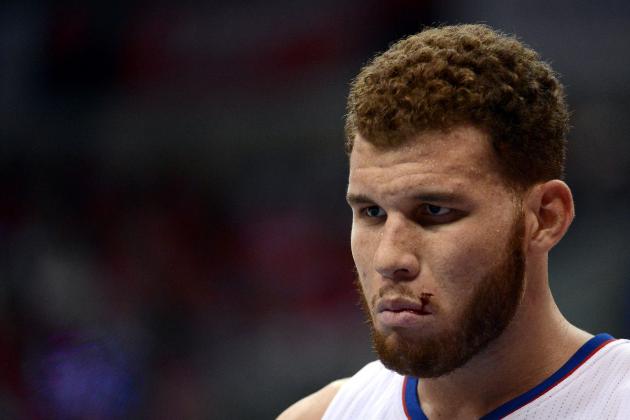 Harry How/Getty Images

The most recent member of Team USA to be bitten by the injury bug, Blake Griffin's knee injury has forced him to withdraw from the Olympic team, and be replaced by Kentucky star and future New Orleans Hornet Anthony Davis.
Griffin is one of the most electric players in the game today, and he is arguably the most fun to watch. His highlight reel dunks awed crowds at Olympic practices, but we won't be seeing any of them during the Games.
What's worse about him being forced to withdraw is that he is yet another big man who was needed to play serious minutes in the paint. While he isn't the biggest power forward, Team USA needed him to play like it, now he won't even get the chance to do so this year.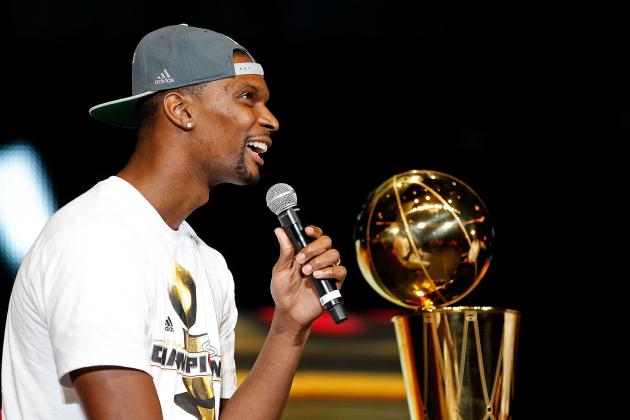 Mike Ehrmann/Getty Images

Yet another player lost to injury, Chris Bosh's abdominal tear that was suffered during the playoffs is forcing him to miss the Games.
Bosh is an elite big man who could have potentially started for the Olympic team. His presence inside would have helped the U.S. compete with the elite big men of Spain in the paint, and he will be sorely missed.
It would have been nice to see Bosh add a gold medal to his first NBA championship this season, but because of his injury he will be watching the Games from home like the rest of us.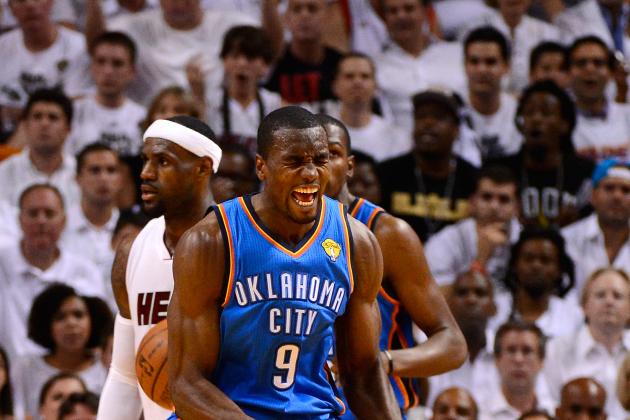 Ronald Martinez/Getty Images

Serge Ibaka is arguably the best defensive power forward in the game today. He is a shot-eraser who can either block shots or force his opponents to change in the air, leading to missed shots.
Ibaka led the league with an incredible 3.7 blocks per game this season, with the next closest being JaVale McGee, who averaged 2.2. He would have been a great defender for the U.S., but he chose a different country.
Ibaka will still be part of the Games, but he will be playing for Spain, the main challenger of Team USA for the gold.
The 22-year-old phenom would have been a great asset for Team USA, but he will now be challenging the Americans in London.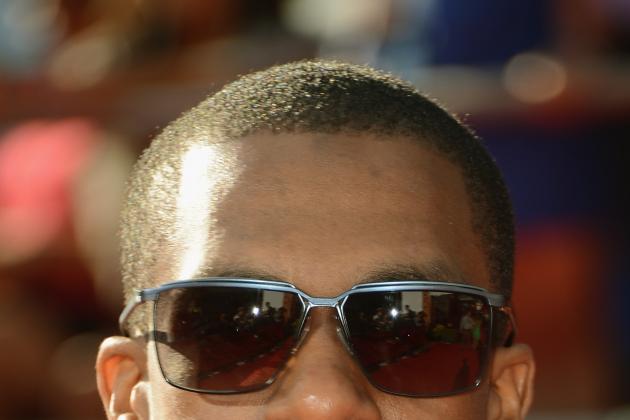 Frazer Harrison/Getty Images

Rajon Rondo is one of the top point guards in the league. Averaging a league-leading 11.7 assists per game last season and being one of the toughest players in the game, he would have been a nice addition to the U.S. Olympic team.
However, we'll never see him play in a USA uniform, as he has no interest in playing in the Olympics.
Rondo is a star and a great player to watch, but it looks like we'll never get to see him on the international stage.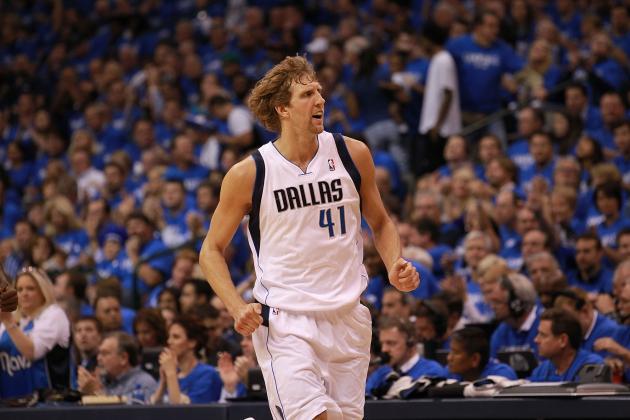 Ronald Martinez/Getty Images

The famous German, Dirk Nowitzki would, of course, be playing for Germany during the Games if the team had made it. However, many fans would still love to see him play for the U.S. in London.
After averaging 21.6 points per game (eighth in the NBA), the seven-foot power forward who can step out behind the arc remains one of the league's top players.
While matching him with another seven-footer in Tyson Chandler inside would be a dream come true for Team USA, we'll never see the two play for Team USA, and Nowitzki will always play for his native country.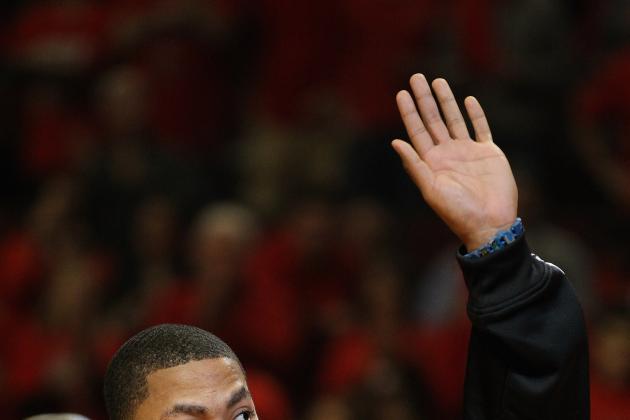 Jonathan Daniel/Getty Images

Last year's MVP and arguably the best point guard in the world, Derrick Rose will miss the Olympics due to a torn ACL which he suffered in the first game of the NBA playoffs.
Rose is a special player. He is not only a talented point guard who can score and pass, but he is also a true leader who helped the Chicago Bulls take the best record in the Eastern Conference in each of the last two seasons.
However, a serious injury that may cost him some time next season will keep him out of the Games.
The 23-year-old star averaged 21.8 points and 7.9 assists per game during an injury-plagued 2011-12 season, and would have been one of the best players on Team USA had he been healthy.
Sam Greenwood/Getty Images

Dwight Howard has dominated the NBA offseason despite a herniated disk in his back, thanks to the trade talks that have run rampant for what seems like his entire career.
Howard is naturally going to draw interest because he is the best center in the world right now. He started the All-Star Game and would have started for the U.S. Olympic team as well, but his injury has him staying home during the Games.
Howard would have completed Team USA's frontcourt, but without him the team has a glaring hole in the middle that Tyson Chandler cannot fill by himself.
After leading the league with 14.5 rebounds, not to mention his 20.6 points and 2.1 blocks per game this season, Howard once again proved that he is the best big man in the NBA, but will not get the chance to do so again in London.