WWE: 5 Stars of the Week (Week Ending 14th July)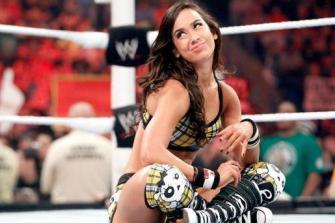 Image courtesy of bleacherreport.com
You know the deal by now.
It's the latest edition of my five "Stars of the Week" here at Bleacher Report, where I run down a list of the five most enjoyable things in WWE for this week.
This week was tougher than ever to decide on the list, but not because it was a good week for WWE.
It was a really poor week in terms of finding anything decent to talk about, but I think I've managed to find five good things to list here.
Feel free to leave your own "Stars of the Week" in the comments section below.
Last week, AJ held on to her top spot, but has she been able to do it this week?
Let's find out!
Begin Slideshow

»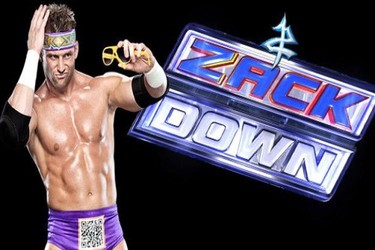 Image courtesy of f2uday.com
Zack Ryder is the first one in my top five this week.
As much as WWE tries to hold Ryder down because they didn't "get him over," the crowd still loves him.
Ryder's interactions with the crowd and various other superstars on Smackdown this week show that he's deserving of a spot on either Raw or Smackdown, and I hope he gets the chance again soon.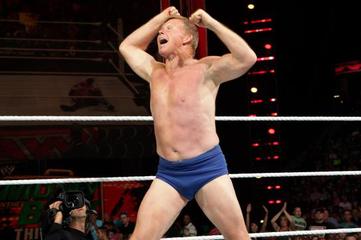 Image courtesy of wwe.com
I didn't think many fans would knew who Bob Backlund was, but he got a decent reaction when he returned to Raw last week.
I only saw Backlund briefly when he returned in the mid-90s when he was playing the crazy man, but I've read enough about him to know that he's one of the best wrestlers in WWE history.
Backlund held the WWWF Title for almost six years between February 1978 and December 1983, so it was nice to see him back on Raw for a rare appearance in front of a WWE crowd.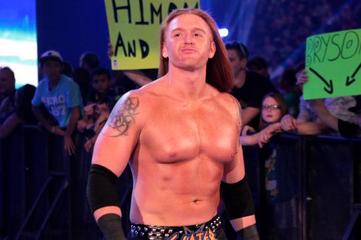 Image courtesy of wwe.com
He's the one-man band, baby!
How could this list not include Heath Slater?
Over the last six weeks or so, Slater has become one of the most entertaining things about WWE programming.
This week, he lost to Sin Cara in a Money in the Bank qualifying match before demanding that a former WWE Champion come out to the ring and face him.
Bob Backlund emerged and slapped Slater in the cross-face chicken wing before he tapped out.
Like it or not, Slater is putting these legends over and I hope he gets a push once this is all said and done.
Yet again, in a big match, Chris Jericho put one of WWE's brightest young stars, Sheamus, over on the latest episode of Smackdown.
It seems like all Jericho has done since he has come back is put other stars over, but that's because Jericho doesn't need wins or losses.
I've said it countless times before, both here at Bleacher and on other websites—Jericho is one of the smartest men in wrestling because he understands the need to build new stars.
That's why his win-loss record since he returned isn't impressive.
Sheamus, on the other hand, is really growing into the franchise player on Smackdown.
For a man of his size, he's underrated as a wrestler and yet again this week, he had a great match.
Since April, Sheamus has had tremendous matches with Daniel Bryan, Randy Orton, Jack Swagger, Dolph Ziggler and we can now add Chris Jericho to that list.
Sheamus can get it done, and it's about time he got the credit he deserves for being a good wrestler.
Sit back, put your feet up and enjoy this match from Friday's episode of Smackdown!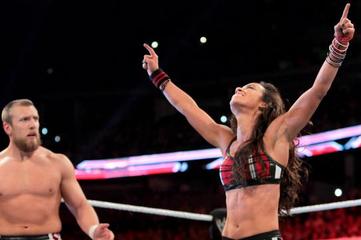 Image courtesy of wwe.com
For the third straight week, AJ is my "Star of the Week."
I've lost count of how many times I've heard her theme music on Raw or Smackdown in the last few weeks.
The fact that she's in the opening and closing segments of Raw shows that WWE has a lot of faith in her, and she's getting a huge push because of how well she's doing playing the "crazy chick."
The only problem I have with the AJ/Punk/Bryan angle is that, in my opinion, the AJ factor is overshadowing the WWE title, which is supposed to be the richest prize in the industry, but we should have a clearer idea of where this angle is going after tonight's PPV.
I wasn't a fan of the whole "marry me" angle this week on Raw, but AJ continues to be the most captivating character on WWE TV right now.