NHL Offseason: New Faces in New Places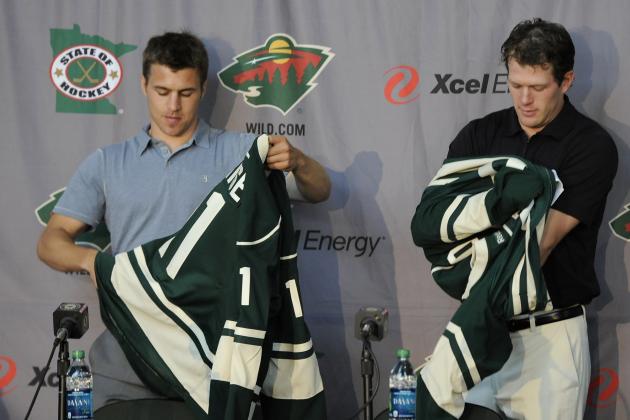 Hannah Foslien/Getty Images

Winds of change are constantly sweeping across the National Hockey League, especially during the offseason.
In the days of summer, hockey players are drafted, signed, shopped around, traded away, bought-out or, if they're lucky enough, left alone.
Call it curiosity, intrigue or fascination, but there's certainly a significant level of interest when we see someone putting on a new jersey at an introductory press conference or wearing one in his first game with a different team.
Here's what I have to say about 67 players who, with a few exceptions, will start the 2012-13 hockey season in (relatively) unfamiliar territory.
Enjoy.
Note: These slides are not in any particular order.
Comments are welcome.
Follow me on Twitter.
Begin Slideshow

»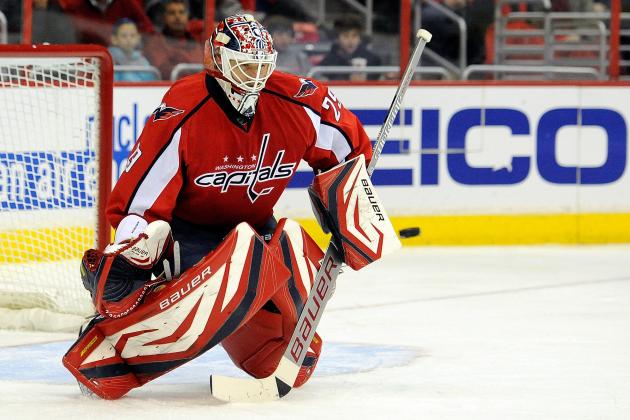 Patrick McDermott/Getty Images

Vokoun's arrival in Pittsburgh comes as a bit of a surprise, given that the Pens' brass has generally remained content with the tandem of Marc-Andre Fleury and Brent Johnson.
Yet the goaltending nightmare that unfolded during the Penguins-Flyers series might've been the final straw for GM Ray Shero.
His team should now be prepared for anything with two quality netminders on the roster. It's a good contingency plan.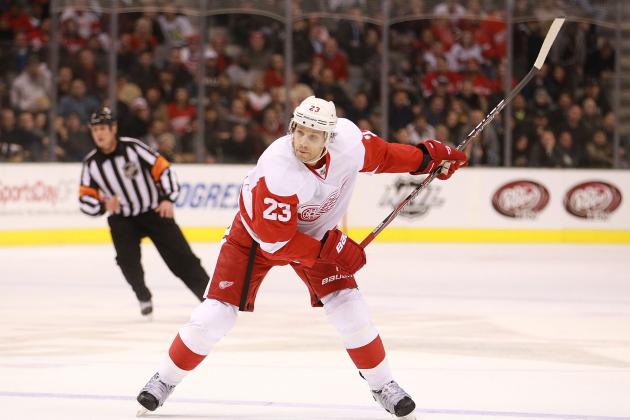 Ronald Martinez/Getty Images

Stuart finds himself in a familiar environment—he was a Shark for several seasons before he wound up in Detroit—and he'll be a major help.
The team needed some more stability on the back end and Stuart will give them size, snarl and defensive prowess.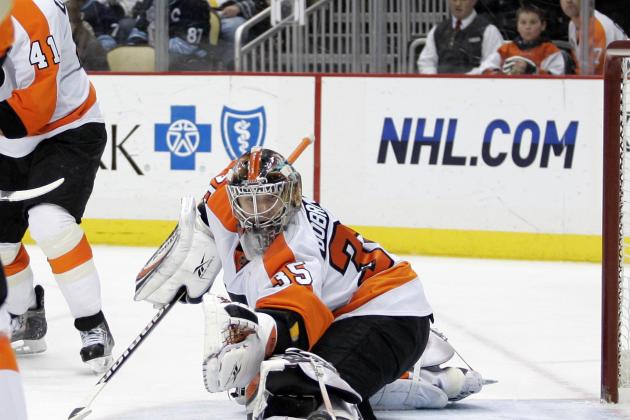 Justin K. Aller/Getty Images

As has generally been the case with most of Scott Howson's moves, this one's generated mixed reactions.
Perhaps I'm in the minority here, but I think Bobrovsky has a lot of talent and still has more room to grow. I'm not about to give up on a 23-year-old goaltender who, given his young age and the amount of pressure he faced in Philadelphia, performed quite admirably in his short stint with the Flyers.
He should fit right in with the Jackets who, much like himself, are young, still developing and aren't in a rush to contend immediately. "Bob" shouldn't feel any pressure in Columbus (not yet at least), and it's the perfect situation for him to come into his own at his pace.
The downside, of course, is that aside from Jack Johnson and Ryan Murray, he doesn't have a lot of help in front of him. It'll take time, but I think this move does eventually pay off for both the team and Bobrovsky.
Whether or not Howson will still be around to see that happen is an entirely different story.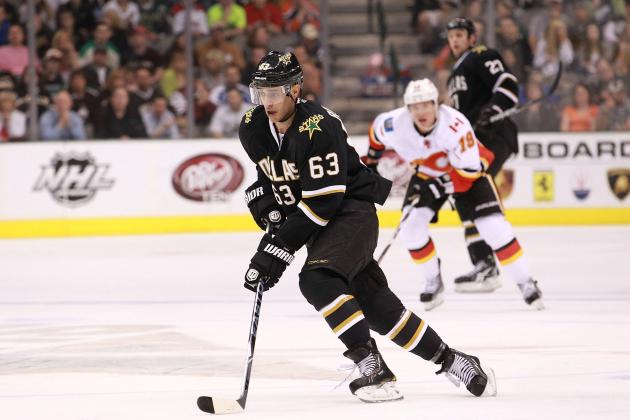 Ronald Martinez/Getty Images

Ribeiro gives the Caps an excellent passer who does make his linemates better.
I like the idea of bringing him aboard, because when you look at this roster and see Nicklas Backstrom, Brooks Laich, Marcus Johansson and now Ribeiro down the middle, you see just how much depth they now have at that position.
The very best teams in this league all have a few common denominators, one of which is depth down the middle. Recognizing that, the Caps are putting themselves into position to finally take that next step.
They may very well have gotten it right this time around.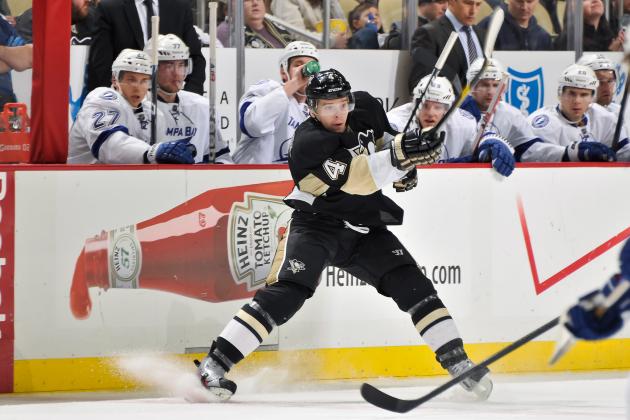 Jamie Sabau/Getty Images

Michalek's played in Phoenix before and is familiar with both the team and their style of play.
Pittsburgh wasn't a very good fit for him, but a return to the Coyotes might be just what the doctor ordered for Michalek, who's looking to revive his NHL career.
I think there's a strong chance he'll do just that, now that he's back with the organization in which he once thrived.
Claus Andersen/Getty Images

I think it was unwise of Leafs' GM Brian Burke to give up on Schenn at such a young age, especially considering how porous his team has been on defense in recent years. That being said, Burke did get a good return for him (I'll get to that next).
On the Flyers side, Schenn joins his brother, Brayden, which should make him feel more comfortable and help ease the transition from Toronto to Philly.
Pressure doesn't seem to faze this kid (he's been playing in Toronto which is as pressure-filled as it gets) and he's still growing and improving. I think this move pays off for Philly, though the impact might not be as immediate as Flyer fans might like.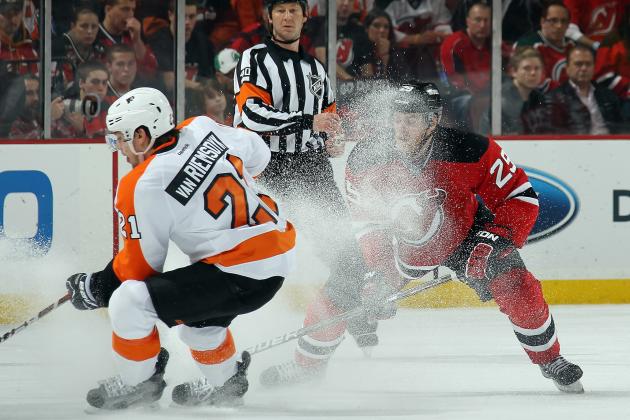 Bruce Bennett/Getty Images

I have mixed feelings about this move.
On the one hand, the addition of van Riemsdyk gives Toronto that prototypical power forward that Brian Burke loves and one who, when healthy and on top of his game, can be the most dominant player on the ice on any given night. He certainly showed that during the 2012 playoffs.
On the other hand, his arrival meant Luke Schenn's departure, and I think defense was a bigger organizational need for the Maple Leafs.
Perhaps Burke felt that the emergence of Jake Gardiner made Luke Schenn expendable. We'll find out how it all plays out, but this isn't a move I'd necessarily have made.
Patrick McDermott/Getty Images

Granted, the Flames are overpaying him a bit, but they're not necessarily doing so to a horrendous extent.
Take a look at this Calgary defense with Mark Giordano, Jay Bouwmeester, Cory Sarich and now Wideman. That's a pretty solid group right there.
Acquiring Wideman also gives GM Jay Feaster some flexibility to perhaps move Bouwmeester in a trade.
Wideman will put up numbers, especially on the power play and, while his defensive play is a bit suspect, he's capable of playing better in his own zone than he did last season.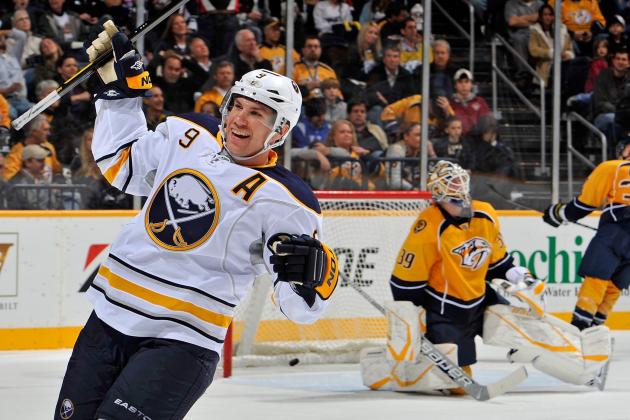 Frederick Breedon/Getty Images

I have no problem with the Stars swapping out Mike Ribeiro and then adding Roy.
Roy's a better leader and, when at the top of his game, is a superior hockey player to Ribeiro. I like what he brings to the table and that Dallas didn't have to give up too much to get him either.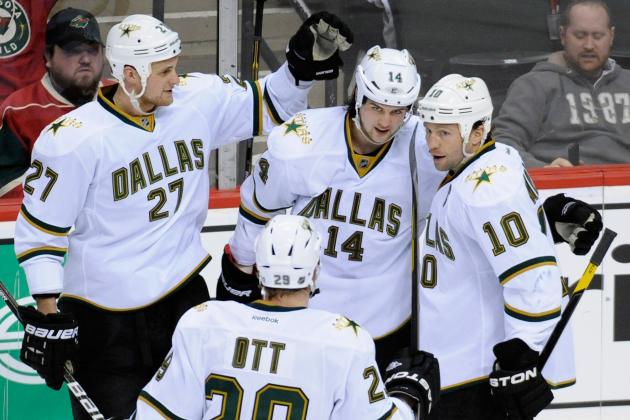 Hannah Foslien/Getty Images

Sabres fans will love seeing Ott (and his mean streak) in the lineup but, make no mistake, his presence does not adequately replace a Derek Roy. I'd certainly pick the latter given a choice between the two.
As for Adam Pardy, he's a depth defenseman who's recorded 29 points over just 183 contests with the Stars and Calgary Flames.
This was not a trade I'd have made if I were Darcy Regier.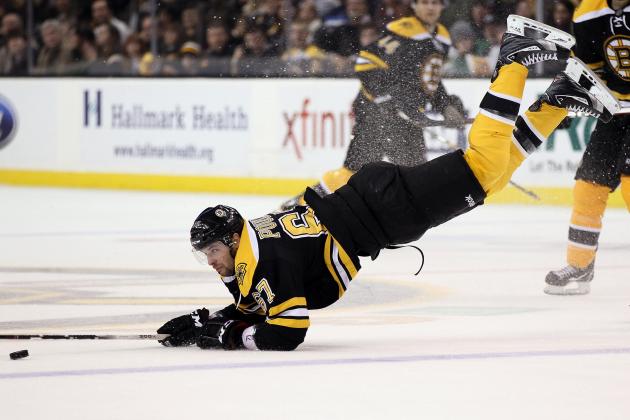 Elsa/Getty Images

The former fourth-overall draft pick gets yet another shot at establishing himself in this league.
Pouliot notched a career-high with Boston last season, racking up a whopping 32 points (16 goals, 16 assists) in 74 contests.
The Bolts are pretty deep in terms of offensive talent, so at least Pouliot won't be counted upon to be a significant and consistent scoring threat.
That's a good thing too, because he's proven himself completely incapable of fulfilling that type of role.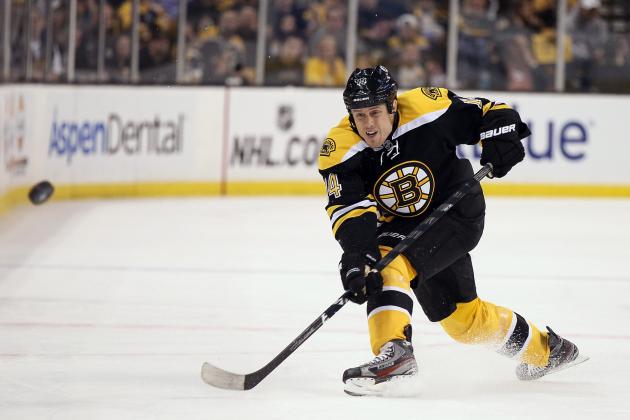 Elsa/Getty Images

Corvo must really love playing in Carolina, because this marks the second consecutive time he's joined the 'Canes after spending the previous season with another team (Washington Capitals in 2009-10 and Boston Bruins in 2011-12).
He is what he is—an offensive defenseman who is good but unspectacular and doesn't bring much of anything else to the table.
Corvo's a solid player and he'll add some depth and experience to a Carolina defense that's currently anchored by young guns Justin Faulk and Jamie McBain.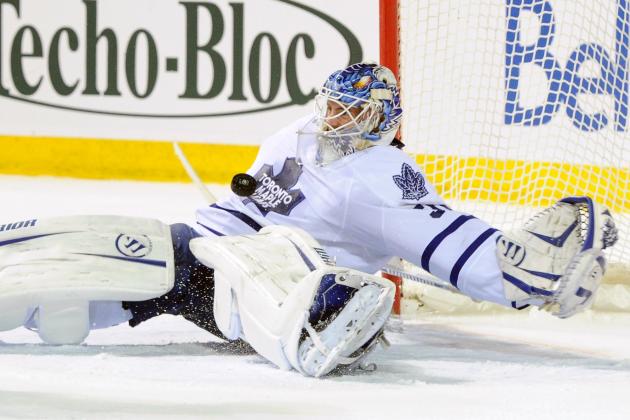 Richard Wolowicz/Getty Images

Not to question or doubt Kenny Holland, who's one of the brightest GMs in all of hockey, but has he seen Gustavsson play the last few years?
Perhaps he has more upside than he showed in Toronto and, yes, he'll be playing in front of a better defense in Detroit, but the risk/reward factor here is still fairly significant.
I think the Wings took a step back in the goaltending department this time around.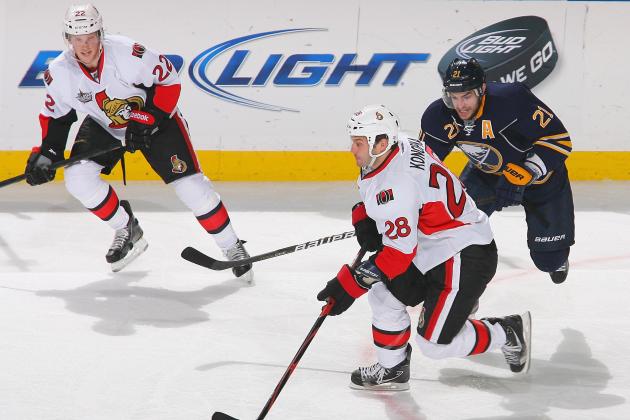 Rick Stewart/Getty Images

Konopka's a tough guy who'll stand up for his teammates, on and off the ice.
He's the kind of guy you want in your locker room, and the Wild have themselves a player who will truly bleed the team's colors.
Jamie Sabau/Getty Images

Staal's being given the chance to be a major part of the offense in Carolina and I think he'll excel. You're looking at a guy who'll put up 70-80 points with consistency for the next decade or so.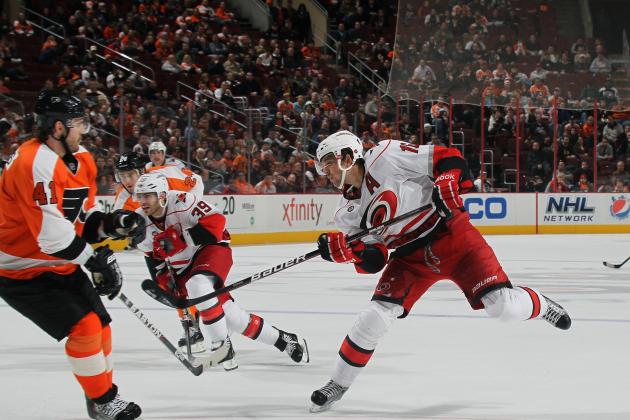 Bruce Bennett/Getty Images

Sutter's no Jordan Staal, but he's going to be a fine centerman in Pittsburgh for however long he sticks with 'em.
The 23-year-old Long Island native is still growing as a hockey player and is capable of becoming a 50-point, two-way guy.
You need those to win, too.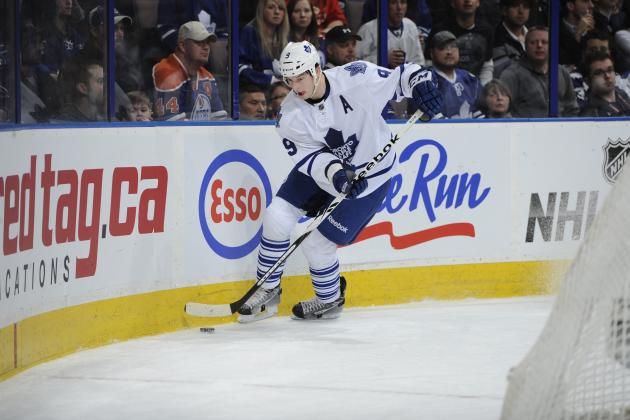 Dale MacMillan/Getty Images

Injuries have severely hampered Armstrong's career, but he has a chance to silence the critics (including Brian Burke) on a one-year contract with the team he grew up rooting for.
I think he'll do just that.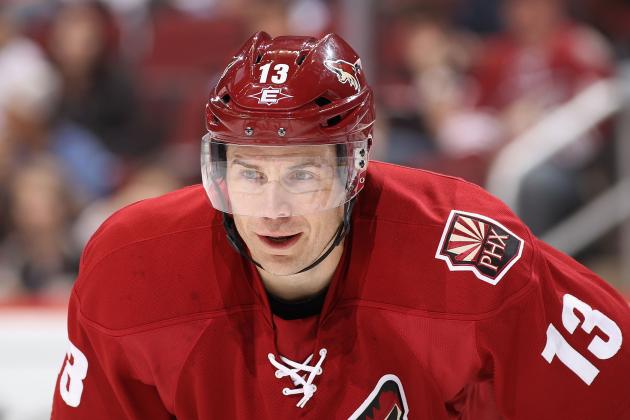 Christian Petersen/Getty Images

I was very surprised that Whitney left Phoenix, and was even more surprised that he got a two-year deal from Dallas at age 40.
At any rate, Whitney's still a productive forward and age doesn't seem to have slowed him down one bit. I expect that to be the case again next season, though a slight dropoff has to be anticipated.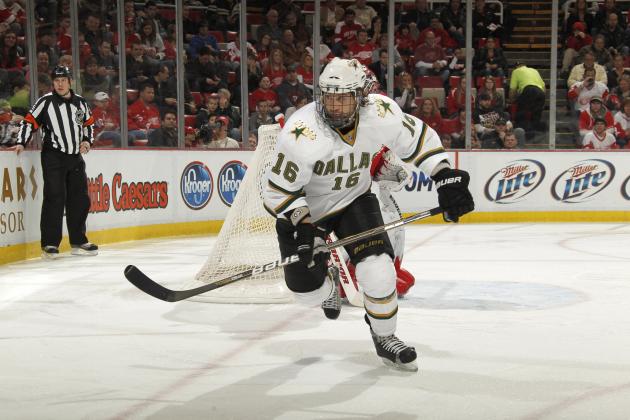 Gregory Shamus/Getty Images

Burish adds some more fiestiness to the Sharks' lineup, but not much else. I think it's a solid depth move for them.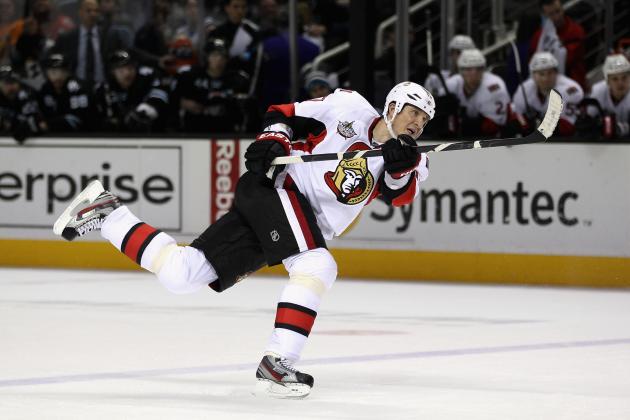 Ezra Shaw/Getty Images

Sure, the price tag was a bit hefty, but by reeling in Kuba, GM Dale Tallon has made one of the most unheralded and high-impact signings of the summer.
Kuba's an instant upgrade over Jason Garrison, regardless of how many goals he scores or doesn't score. He's a better all-around defenseman and that's the bottom line.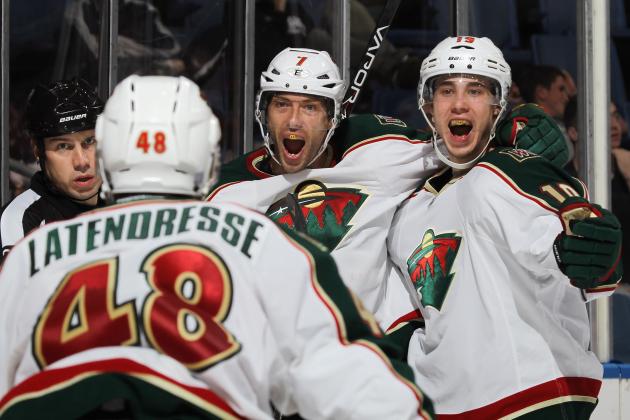 Bruce Bennett/Getty Images

This was one of the more underrated signings of the summer as well.
Latendresse has missed a lot of time with injuries over the last few seasons, but he's a high-energy guy who can score in bunches and isn't afraid to grind it out on the ice, either.
If he can stay healthy, Latendresse can be a 50-point player in this league.
I think he's a nice compliment to that forward corps in Ottawa.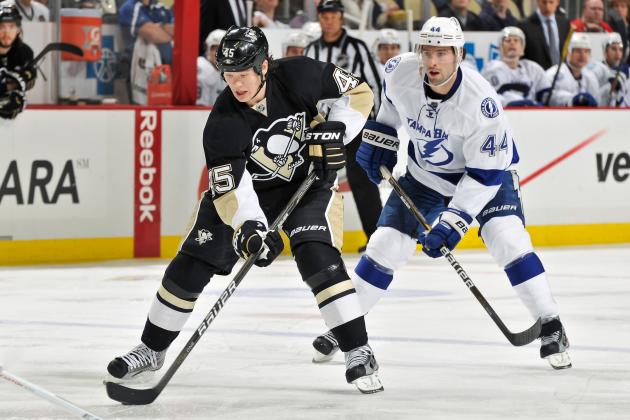 Jamie Sabau/Getty Images

Asham will now have played for all five Atlantic Division teams. Whether or not he's a good fit on this one is a different story.
Personally, I don't think John Tortorella's going to be the biggest Asham fan, as he's inconsistent and takes a lot of dumb penalties.
There's no denying his toughness though, and with the departure of Brandon Prust, the Rangers needed to revive that element of their game. They may have done just that by signing Asham.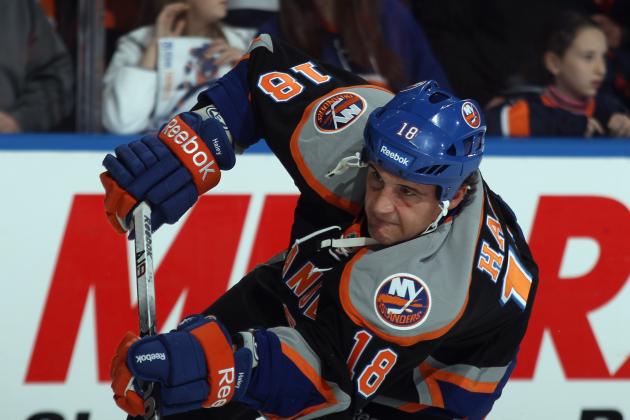 Bruce Bennett/Getty Images

There's a bit of curiosity surrounding Haley and his potential impact but, in all probability, he'll be relegated to an AHL/depth role.
Haley's not an upgrade over anyone on the current Rangers roster. He's a solid addition but that's about as far as it goes.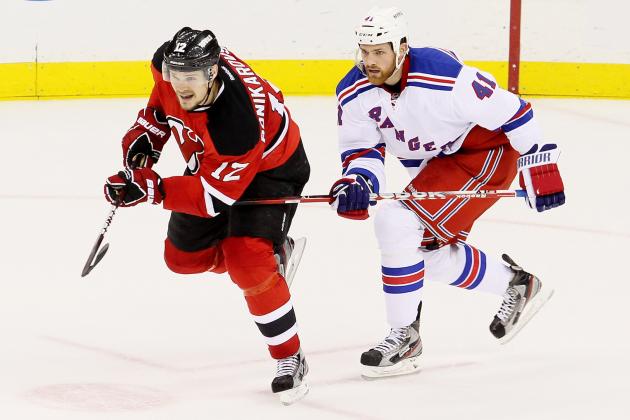 Jim McIsaac/Getty Images

Ponikarovsky's very inconsistent and, in all honesty, probably won't help the Jets very much. If they're counting on him to be an offensive force, they're in for an unpleasant surprise.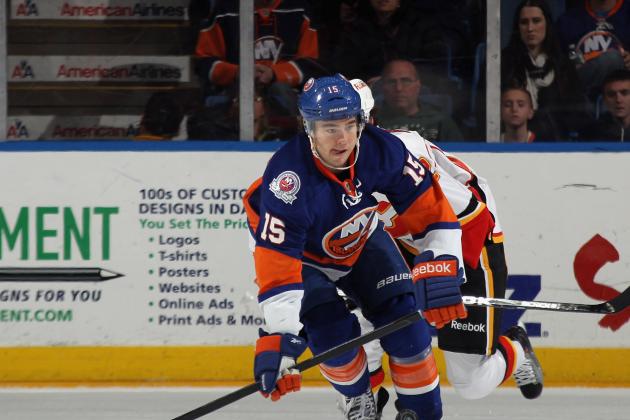 Bruce Bennett/Getty Images

Will Parenteau be a consistent 45-50-point player on the Avs? Probably.
Will he rack up 67 of 'em again? Doubtful.
Is he worth $16 million over the next four years? Absolutely not.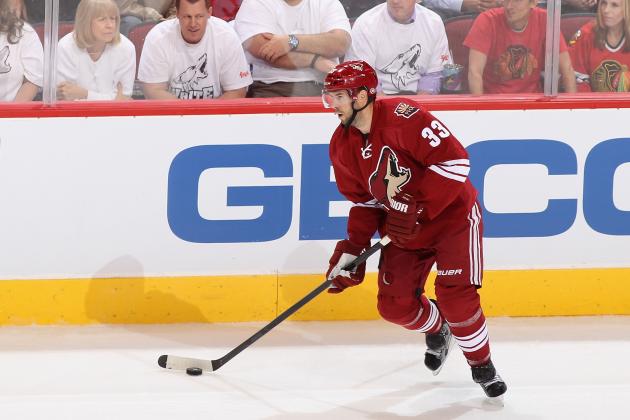 Christian Petersen/Getty Images

Aucoin brings veteran leadership and experience to the table. He's also an excellent mentor for 2012 top pick Ryan Murray.
I like this move and think it's a rare example of shrewdness on Scott Howson's part.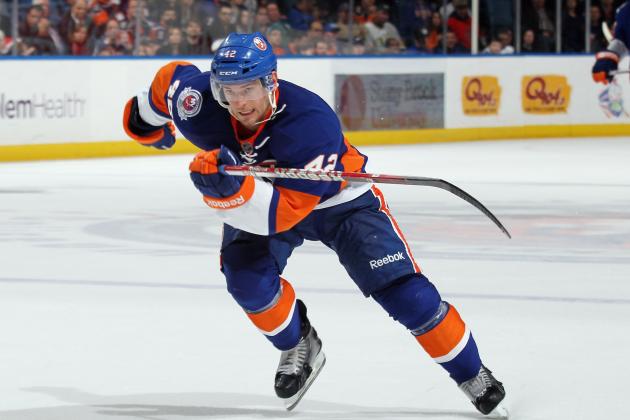 Bruce Bennett/Getty Images

Reese will be a solid depth defensemen for his hometown Penguins.
He's a good skater and I like the way he moves the puck. Reese is underrated for sure but also unlikely to crack the top-six in Pittsburgh, at least not in the immediate future.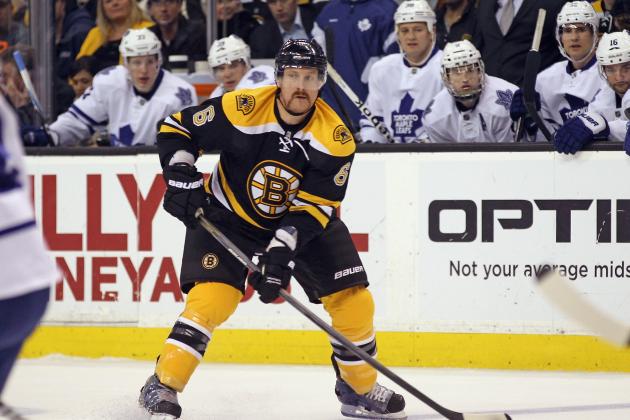 Bruce Bennett/Getty Images

Zanon's a second or third pairing defenseman but an experienced and reliable one. I think he's a nice addition for GM Greg Sherman and the Avalanche.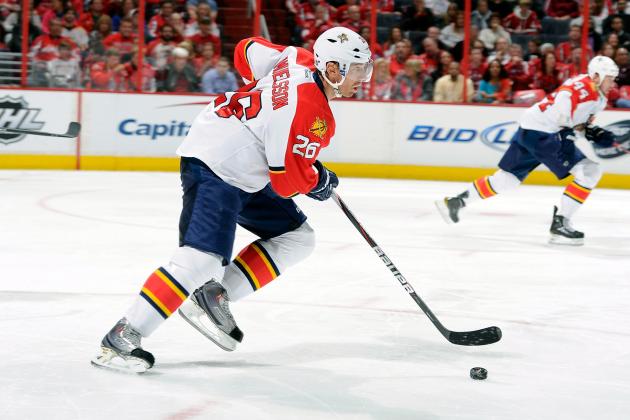 Greg Fiume/Getty Images

Samuelsson's coming back to a team he's quite familiar and comfortable with. It's certainly a match we know has worked in the past.
He's not getting any younger, but Samuelsson still has a bit left in the tank and he should help pick up part of the slack from Jiri Hudler's departure.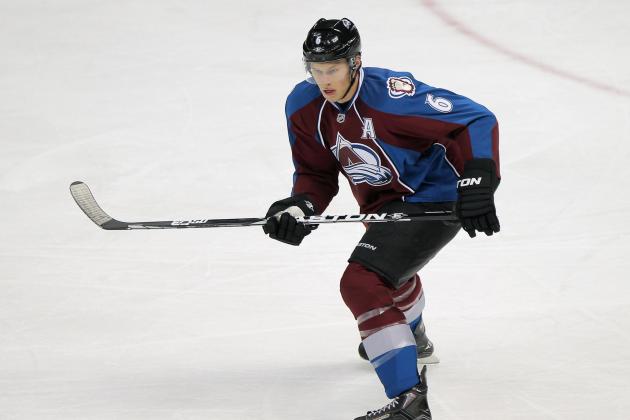 Doug Pensinger/Getty Images

McClement's a responsible, two-way forward who'll give the Leafs some depth.
In this case, however, "two-way" can be described as "solid defensively" and "scores on occasion." He's no Patrice Bergeron.
Small risk but equally small reward move for Burke and the Maple Leafs.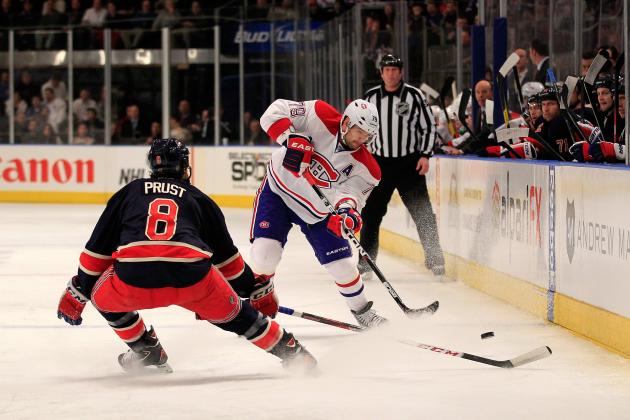 Chris Trotman/Getty Images

Yes, the Habs are paying him a bit much. That being said, Prust is exactly the type of player this team needs.
The Canadiens have earned a reputation for being pushovers, a word that's not in Brandon Prust's vocabulary. This is a good move for novice-GM Marc Bergevin.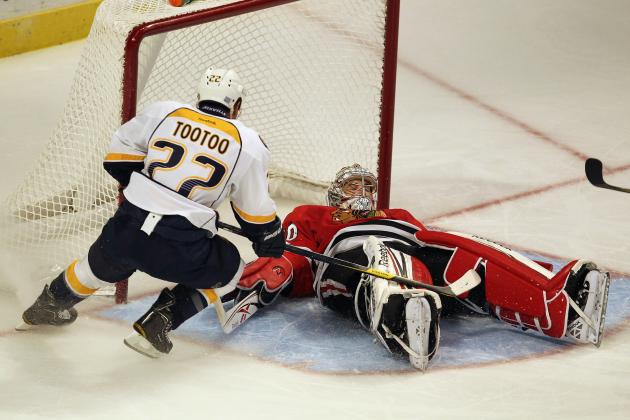 Jonathan Daniel/Getty Images

This is an interesting but good signing for Ken Holland.
I see Tootoo as that Darren McCarty/Kris Draper/Kirk Maltby/Joey Kocur type that the Red Wings have always carried and been successful in doing so.
I think he's going to take on an even more important (and satisfying) role in Detroit than the one he had in Nashville.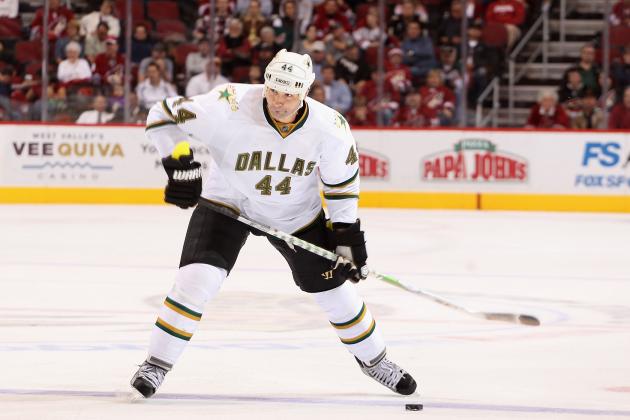 Christian Petersen/Getty Images

When GM Bob Murray traded Lubomir Visnovsky to the New York Islanders, he knew he had to find an adequate replacement.
Enter Souray, who was given a chance to resurrect his career in Dallas last season and did just that.
I think he's going to look great on the power play with Cam Fowler.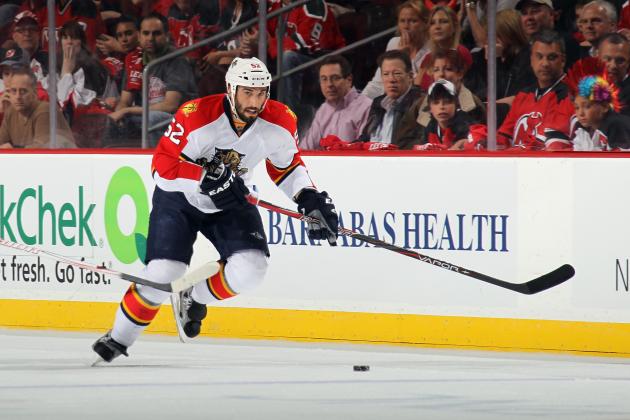 Bruce Bennett/Getty Images

Introducing this year's James Wisniewski.
Coming off a career year he's unlikely to repeat, Garrison's a solid add for the Canucks but a costly one. I would've gone with a surer bet, and there were some available at the time.
Is he really going to be an offensive dynamo from the blue line every season? I think the sample size is too small to really know that right now, but I think we can surmise that Garrison was vastly overpaid here.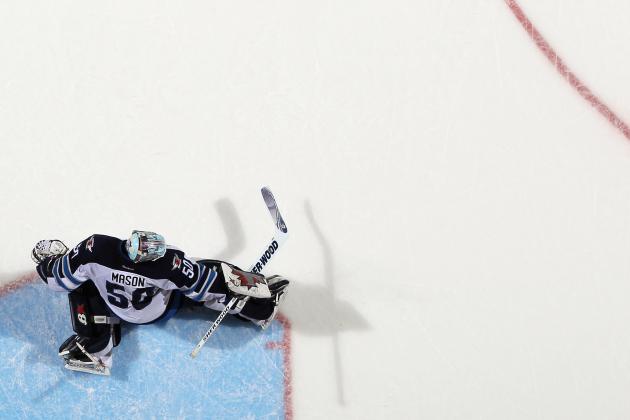 Bruce Bennett/Getty Images

After trading Anders Lindback to Tampa Bay, the Preds needed a backup goaltender.
Mason, who was a member of the Winnipeg Jets last year but played parts of five seasons with Nashville, is qualified to fill that role. He's a solid goaltender and a reliable backup by trade.
Obviously, Lindback has more upside but he was never going to dethrone Pekka Rinne.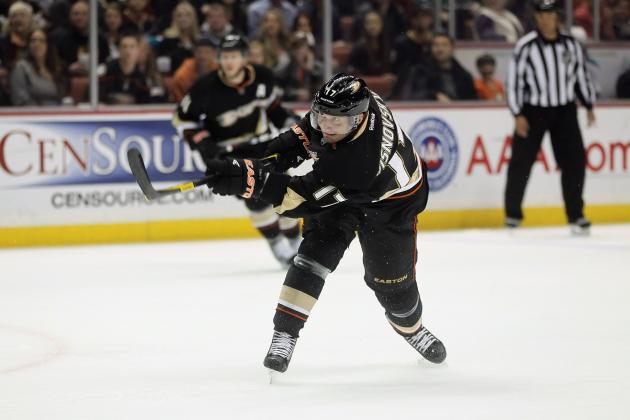 Jeff Gross/Getty Images

Visnovsky's an immediate upgrade over Milan Jurcina and/or Mark Eaton, no matter how you slice it. As long as he stays healthy, he and Mark Streit should combine to give the Isles a lethal duo on the power play.
I think this was an excellent move for GM Garth Snow, especially given the fact that it only cost him a second-round pick in 2013.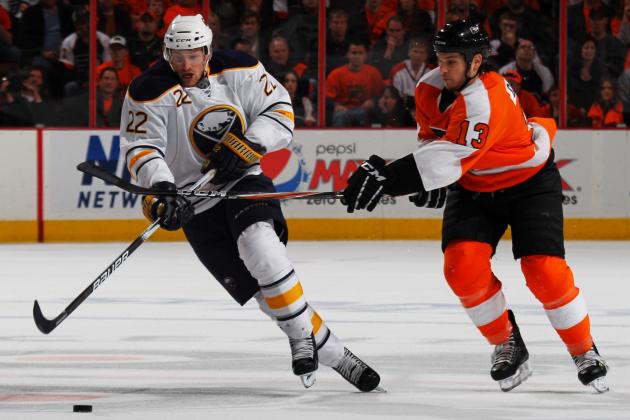 Bruce Bennett/Getty Images

While he certainly had a terrible season in 2011-12, Brad Boyes is clearly more talented than his recent performance suggests.
Regardless, at just one-year and $1 million, Boyes is an excellent low-risk/high-reward move for Garth Snow. That's an absolute bargain for a guy who's scored 115 goals over the last five seasons.
Jim McIsaac/Getty Images

For a team that lacked size and snarl on defense, Carkner's a nice add because he happens to bring both those attributes to the table.
He'll hit, he'll fight and, most importantly, he'll do plenty more than Mark Eaton or Milan Jurcina ever did as Islanders.
Carkner's going to be an instant fan-favorite on Long Island, much like Eric Cairns and Steve Webb were.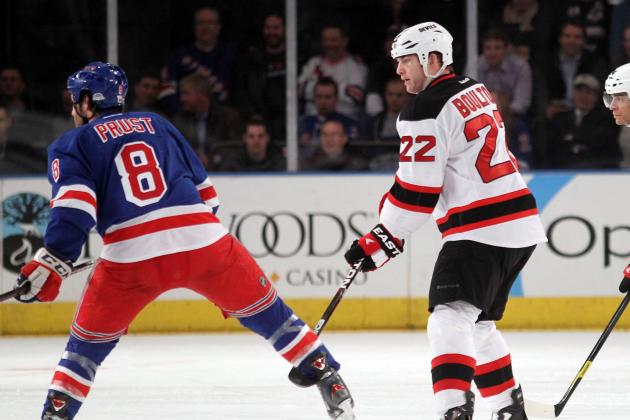 Bruce Bennett/Getty Images

Boulton adds grit and toughness to this Islander lineup. He might be a healthy scratch more often than not but he's a nice weapon to have in certain situations.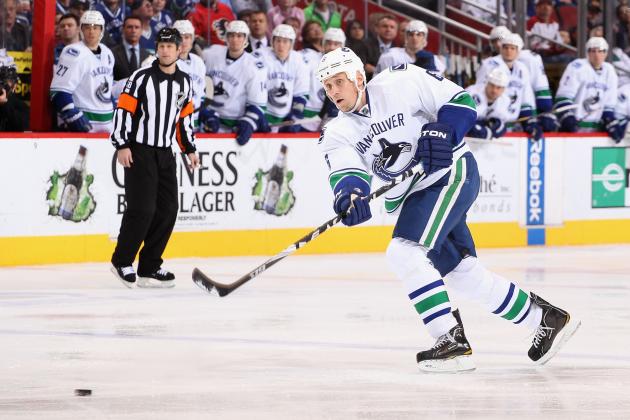 Christian Petersen/Getty Images

Steve Yzerman's made some real shrewd moves since stepping in as GM of the Lightning.
This is not one of them.
If Salo produced as often as he got hurt, he'd be a perennial Norris Trophy candidate.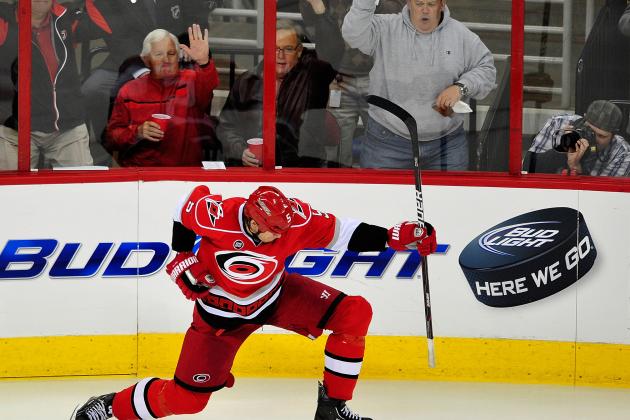 Grant Halverson/Getty Images

Allen's a reliable defenseman and he'll help compliment the puck-movers (Fowler, Souray) on the back-end in Anaheim. This was a smart signing for Bob Murray.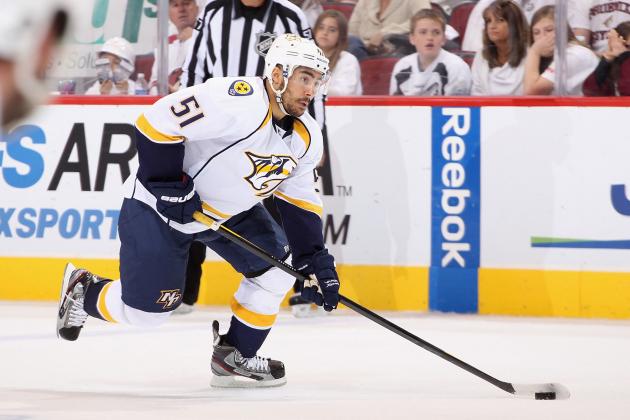 Christian Petersen/Getty Images

This move didn't come as much of a surprise for me.
Bouillon's reliable, experienced and arguably played his best hockey with the Habs. It's a natural fit and a good one for him.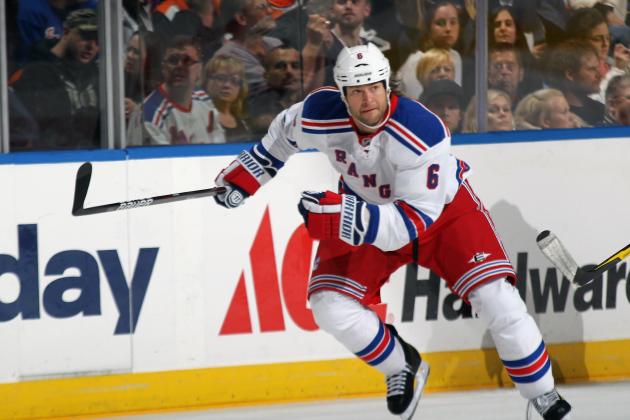 Bruce Bennett/Getty Images

Woywitka showed flashes and glimpses with the Rangers and will likely continue that trend of inconsistency back in St. Louis, a team he last played for in 2008-09.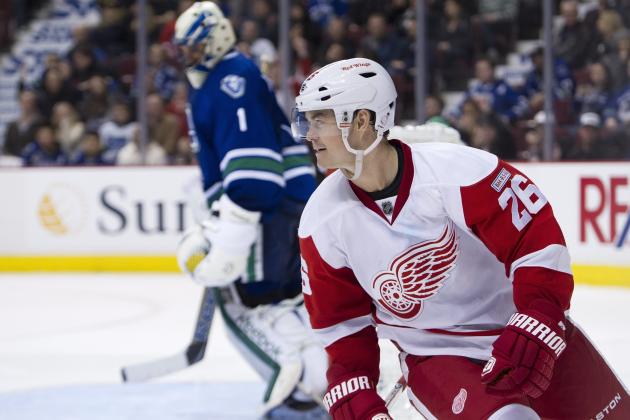 Rich Lam/Getty Images

There's little justification for the amount of cash the Flames will be shelling out to Hudler ($16 million) over the next four seasons.
He's a 50-point guy on Detroit, but can he be the same player with shorthanded Calgary?
I'm doubting he will be. There's only one guy on that roster who's been able to really produce despite the lack of additional talent surrounding him all these years and that's Jarome Iginla.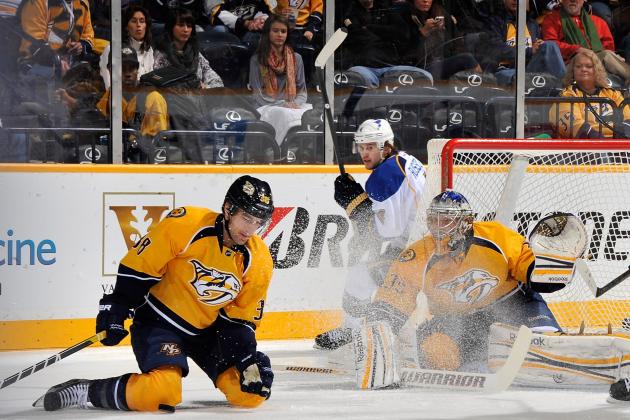 Frederick Breedon/Getty Images

This is a real solid acquisition for GM George McPhee.
Hillen's a solid, puck-moving defenseman and I like his ability to read and anticipate plays on the ice. He'll help shore up the Caps' defense.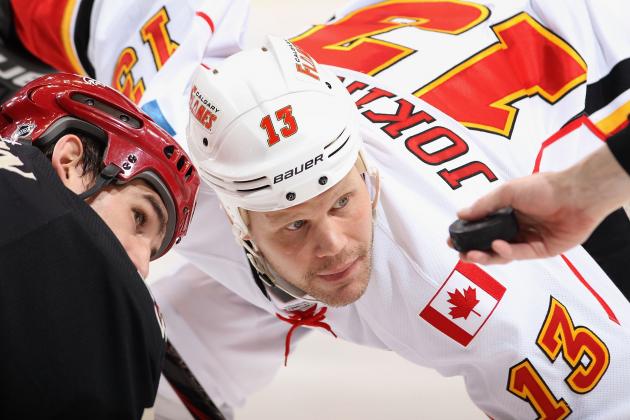 Christian Petersen/Getty Images

A handful of people have criticized GM Kevin Cheveldayoff for signing Jokinen, but I'm not among them.
The Jets were paper-thin down the middle and Jokinen's going to be a big help in that department.
Yes, he's a shadow of his former self, but he did put up 61 points last season and 54 during the previous one. I think he's going to add some more offensive punch to a team that, with few exceptions, doesn't have much.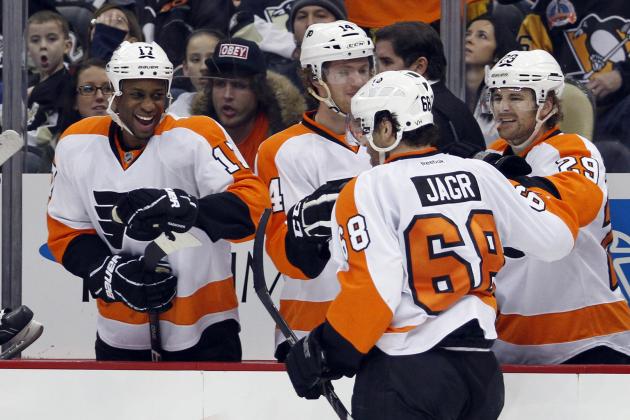 Justin K. Aller/Getty Images

If you had Jagr going to the Dallas Stars, you might want to consider a trip to Las Vegas. And if you had him earning a $1.2 million raise (he'll make $4.5 million next season) at age 40, you might as well run for mayor while you're there.
The Stars certainly didn't strike me as an obvious landing spot for Jagr, but upon further analysis, his arrival makes perfect sense.
Canadian businessman Tom Gaglardi is the new sheriff in town and he's faced with the rather difficult challenge of resurrecting a franchise that, just a decade ago, was a crown jewel of the NHL's Sunbelt expansion.
He's a known brand-name, he's still productive and he's the perfect mentor for 2012 first-round pick Radek Faksa.
I think this is a win-win for both parties.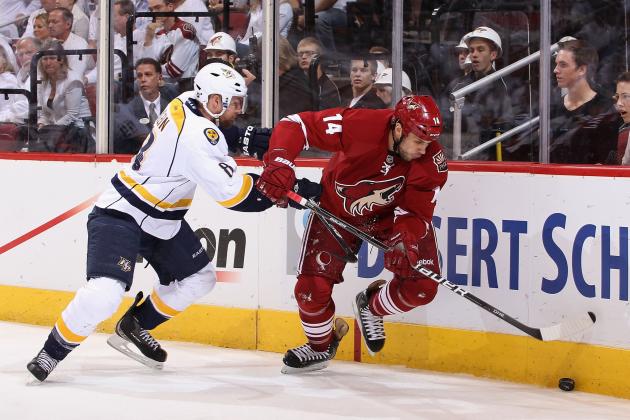 Christian Petersen/Getty Images

I'm not sure the Rangers necessarily needed Pyatt, but I like what he brings to the rink nonetheless.
Pyatt's got grit, heart and some scoring touch, and I think he very much fits that blue-collar mold and mentality that the Blueshirts have embodied under John Tortorella.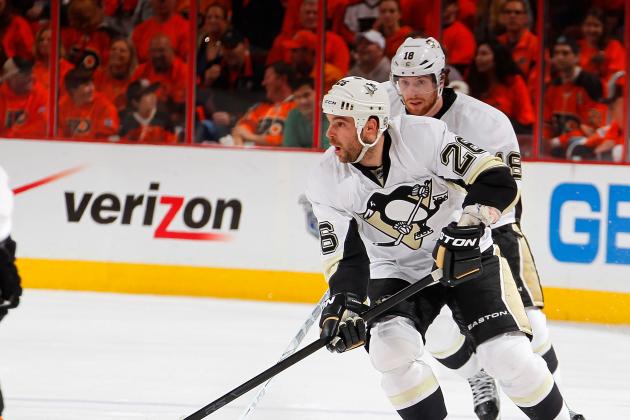 Paul Bereswill/Getty Images

Sullivan's an experienced leader on the ice but doesn't produce much anymore. If GM Don Maloney thinks he's replacing Ray Whitney with Sullivan, he's going to be disappointed.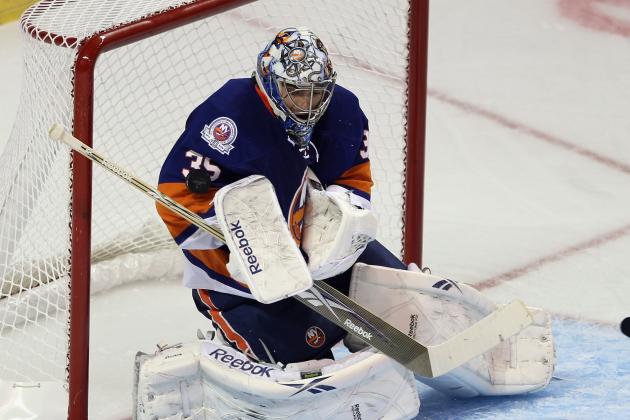 Bruce Bennett/Getty Images

Montoya finally got his shot at the NHL and he proved his worth with the Islanders.
He's an NHL goaltender, there's no question about it, and a good backup or 1A option for any team.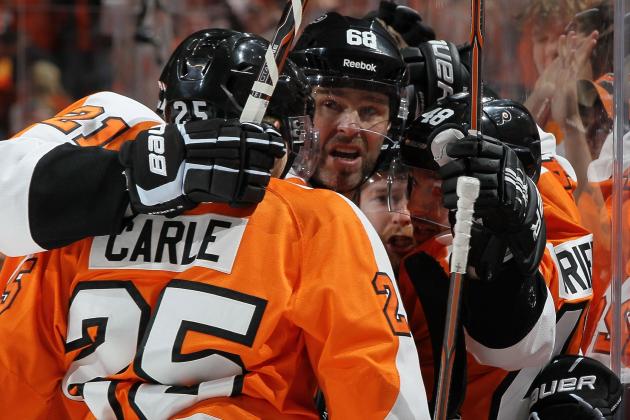 Jim McIsaac/Getty Images

Yzerman probably struck out in signing Sami Salo, but he knocked one out of the park during his next at-bat.
Carle's a very good defenseman who won't necessarily amaze you with his stats but will play well in his own zone. He's a major boost for Tampa's defense.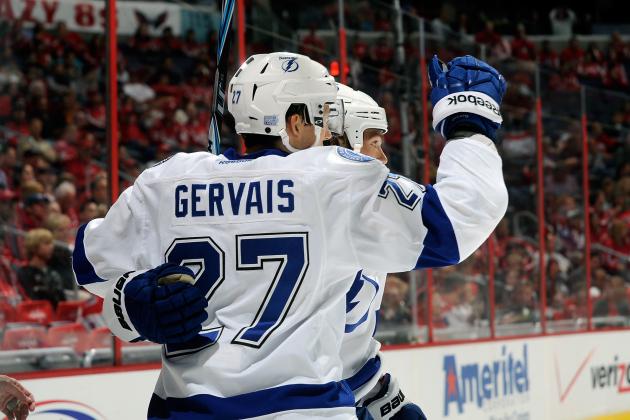 Greg Fiume/Getty Images

As a depth defenseman, Gervais is a decent pickup.
As far as expectations are concerned, I don't really have any. You shouldn't, either.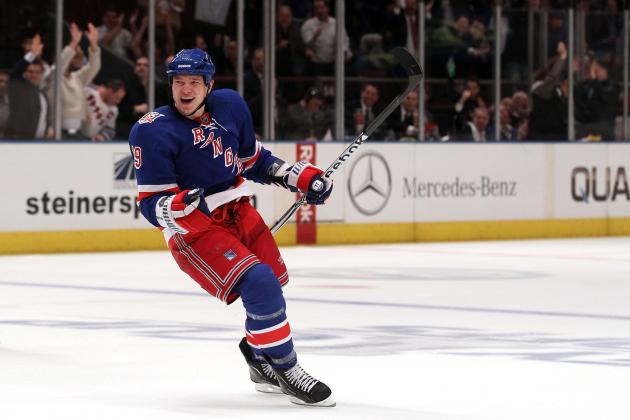 Bruce Bennett/Getty Images

Fedotenko to Philly makes a lot of sense, especially because the Flyers don't have to count on him to be a big part of the offense.
There's more than enough firepower in that lineup for "The Tank" to come and go as he pleases. That's been the trend throughout his career, anyways.
It's also worth noting that Fedotenko began his NHL career in Philadelphia, back in 2000-01.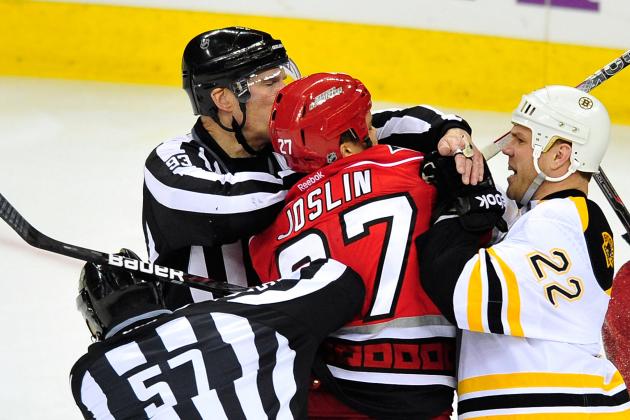 Grant Halverson/Getty Images

Another depth move and not much to see here.
Joslin's unlikely to be a top-six defenseman on the Canucks and, if they need him to be one, GM Mike Gillis better start working those phone lines.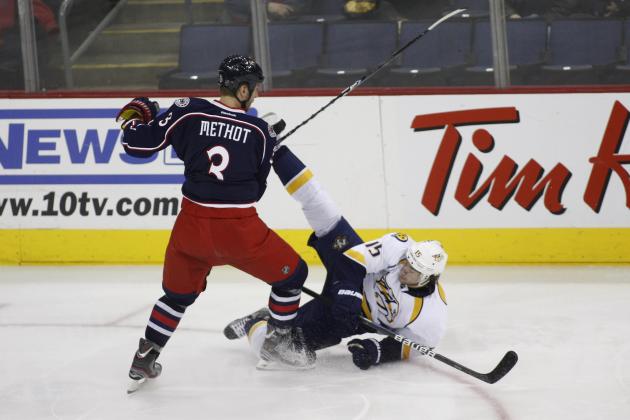 John Grieshop/Getty Images

Methot's an underrated defenseman who had the misfortune of having to play for the Columbus Blue Jackets.
If you haven't heard of him yet, there's a good chance that will change in 2012-13.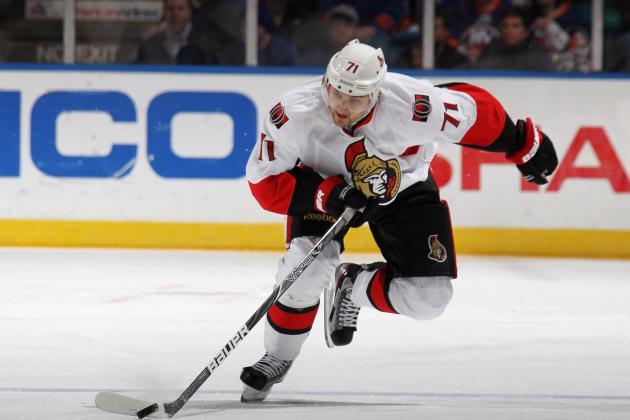 Bruce Bennett/Getty Images

The Jackets need all the help they can get on offense, especially with Rick Nash's impending departure.
Foligno will give them some, but not nearly enough.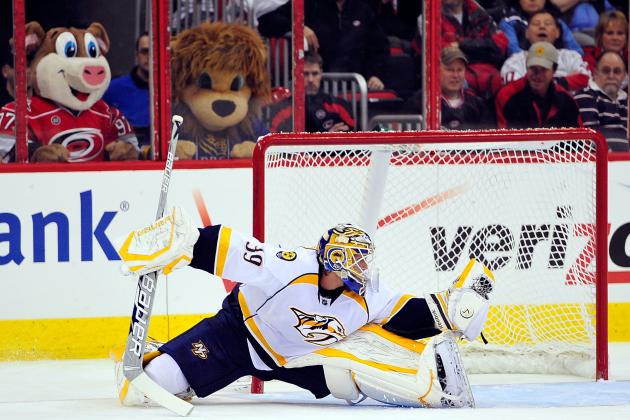 Grant Halverson/Getty Images

Lindback showed flashes of brilliance with Nashville and Stevie Y thinks he's plucked a gem here.
I think he has too and, should that be the case, the Bolts will have finally solved their goaltending woes and taken a huge step towards becoming serious contenders.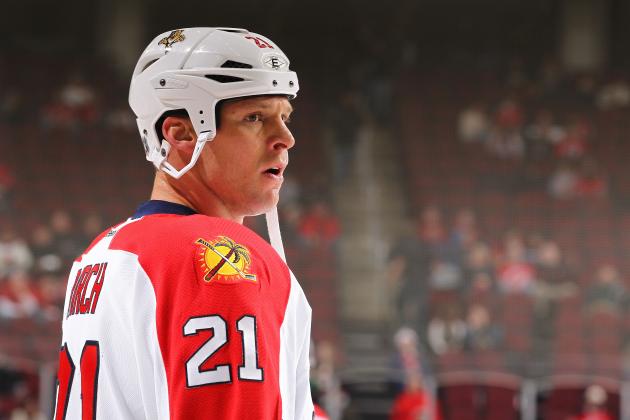 Al Bello/Getty Images

An obvious replacement for Eric Boulton, Barch is a hard-hitting forward who'll fight and stand up for his teammates on the ice.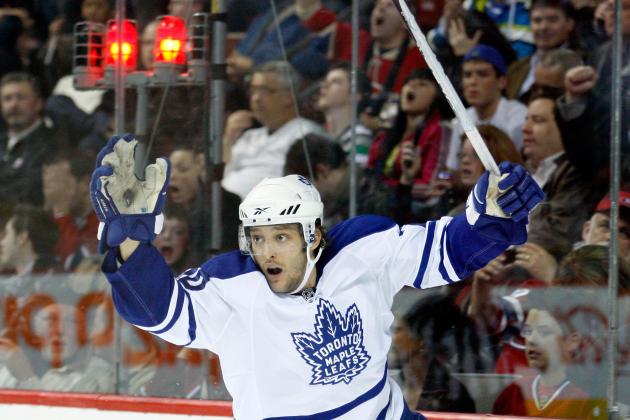 Richard Wolowicz/Getty Images

To this point, Hanson's professional hockey career can be best described as "consistently inconsistent."
One moment, he's lighting things up in Toronto and being touted as the reincarnation of Doug Gilmour and, in another, he's struggling to even produce in the AHL with the Hershey Bears.
As for which player Boston's getting here, your guess is as good as mine.
Luckily for them, there's more than enough offensive talent within the organization to allow GM Peter Chiarelli to take a chance on Hanson.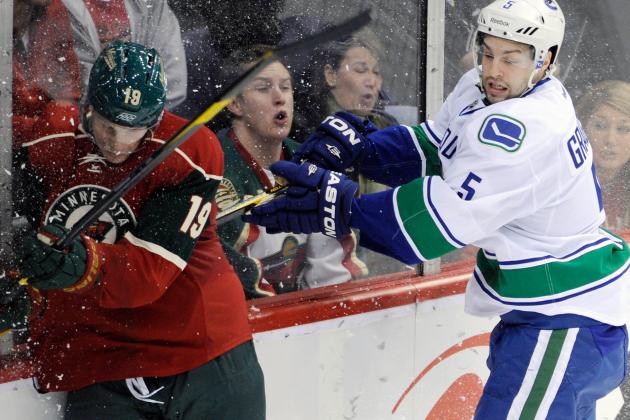 Hannah Foslien/Getty Images

I think Gragnani can be an NHL regular if given the chance.
He was traded to Vancouver as part of the Cody Hodgson deal, but it's worth noting that he was a plus-10 in 44 games with the Sabres who, as a team, were a collective minus-nine (12th worst in the league).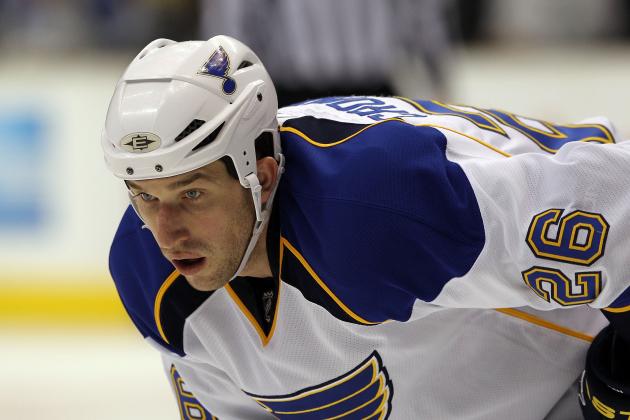 Bruce Bennett/Getty Images

Crombeen's a tough customer and he'll add a ton of grit and intensity to this Bolts roster.
I think this was a real solid move for GM Steve Yzerman, even if it cost him a pair of fourth-round picks (2013 and 2014).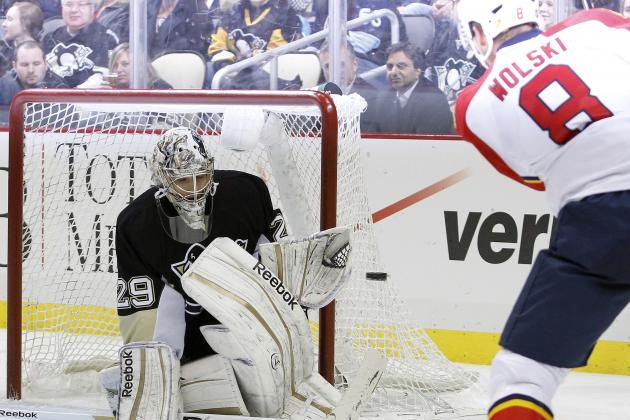 Justin K. Aller/Getty Images

I sincerely hope that this isn't McPhee's Alex Semin contingency plan.
Should that be the case, I'd suggest he come up with a new one immediately, if not sooner.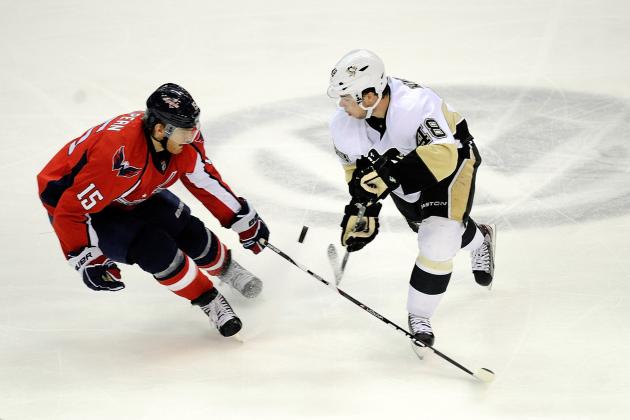 Patrick McDermott/Getty Images

This is another move that I wouldn't have said the Rangers needed to make but wouldn't call a bad one, either.
It's hard not to like what Jeff Halpern brings to the table; heart, experience, leadership and faceoff ability. He'll fit right in and be a nice compliment to the group of forwards the Blueshirts already have.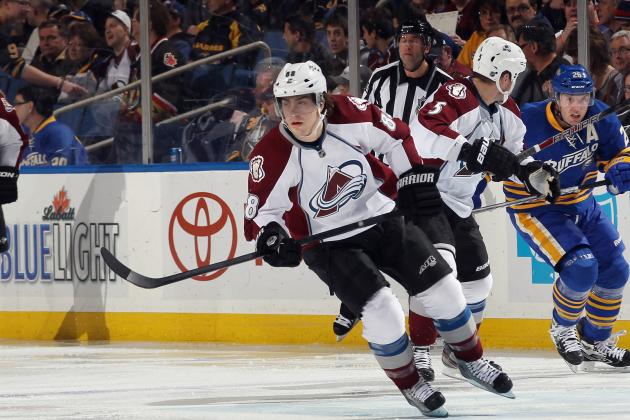 Bruce Bennett/Getty Images

Mueller's still coming into his own as a young forward and, though he's had concussion problems, he still has the talent and the upside.
I think this was a smart move for Dale Tallon and the Panthers.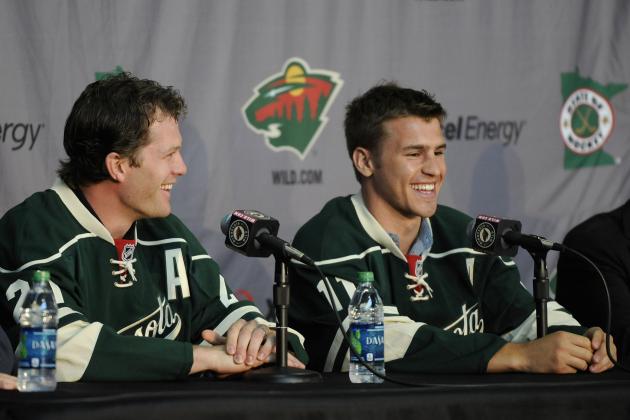 Hannah Foslien/Getty Images

Adding the two premier players on the market in Parise and Suter will make the Wild a very good hockey team.
Are they ready to contend for a championship? Not quite, but they're that much closer now.
Suter's an elite defenseman and Parise's an elite forward. Not much else needs to be said about what these two guys are going to do for Minnesota.