5 Best San Francisco 49ers Players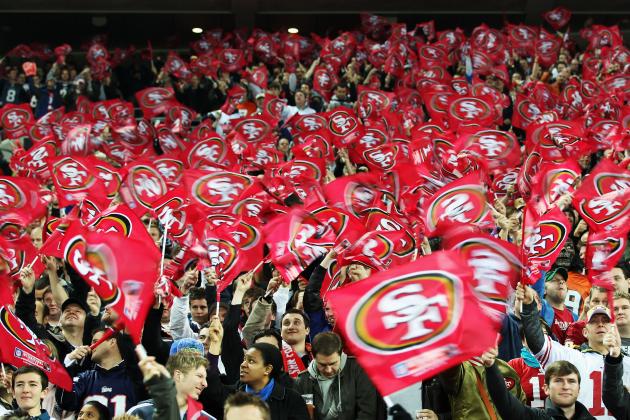 Ian Walton/Getty Images

The San Francisco 49ers have may have the most talented roster in the entire NFL and as such, there are a wide range of views regarding who the best players on the team are.
You could argue that the team has elite players at almost every position on the field, and so it's interesting to see just how much views differ.
One of the great things about the 49ers is the fact that the talent is spread about evenly across all three phases of the game.
This is unlike other great teams like the Green Bay Packers, whose best players are featured mainly on offense.
So have a read, and I'm sure many of you will have a very different top five in mind!
Begin Slideshow

»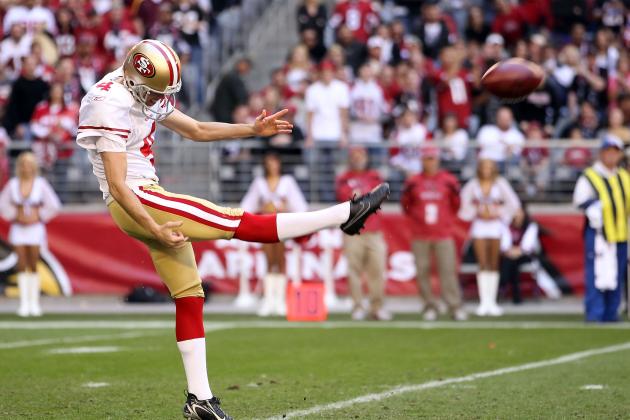 Christian Petersen/Getty Images

A punter as a top five player—do you think I'm crazy?
Hopefully not because Andy Lee is a favourite player of mine and the most underrated weapon on the team.
Bryan Anger was considered to be a wasted third-round pick when the Jacksonville Jaguars selected him a few months back, but fans need to remember that punters are people too!
Anyway, I firmly believe that Lee has overtaken Shane Lechler as the most talented punter in the NFL, and I can't even begin to describe how happy I was when I learned that he signed a contract extension not so long ago.
Lee played a huge role in the playoff run of 2011 and made the job easier for the defense; it was food and water for the best defense in the NFL when the other team was backed up inside their own 20-yard line.
A six-year, $20.5m deal for a punter may seem excessive, but it's not really when you consider that he is the best at his position.
Lee will continue to get better, and I wouldn't be surprised if he surpasses last season's career best 50.9 yards average per punt.
Andy Lee for MVP!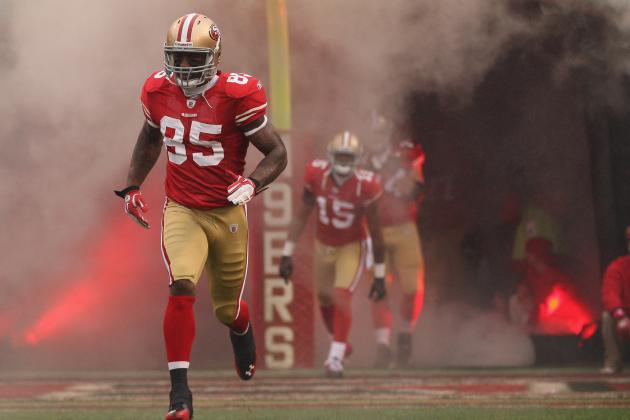 Ezra Shaw/Getty Images

Vernon Davis is the most talented tight end in the NFL.
Forget the exploits of Jimmy Graham or Rob Gronkowski; they have future first ballot, Hall of Fame quarterbacks who don't have much of a run game.
Give Davis a quarterback like Tom Brady or Drew Brees and he would set all kinds of records for a tight end.
That's not to say that Alex Smith and Vernon Davis don't have a good connection on the field—it was clear to the world they did when both players took the next step in their careers when they blew up in the playoffs.
Davis has come full circle since he was a top 10 NFL Draft pick in 2006—he went from being sent packing by Mike Singletary to being an emotional leader for Jim Harbaugh and company.
Davis is a freak of nature. There has never been a successful tight end that has legitimate 4.3 speed.
The only downside of his game is that he has inconsistent hands, but that's irrelevant when you consider that he constantly makes big plays when it really matters.
Oh, and he is a true grafter and gives full effort in blocking, too. Not many great receivers can say that.
His touchdown to win versus the New Orleans Saints still gives me goosebumps.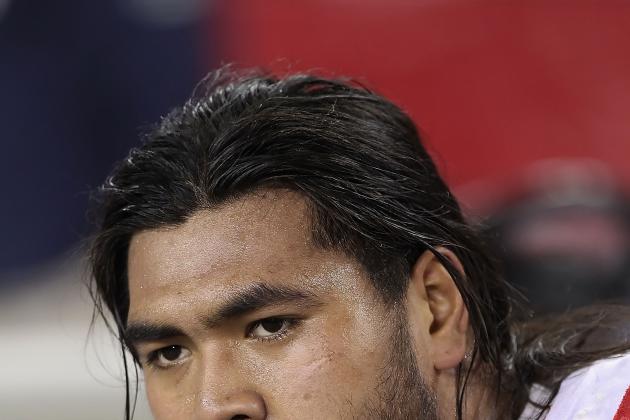 Christian Petersen/Getty Images

This is another shock player here, but I truly believe that Iupati is the most talented guard in the NFL and will be considered even better than the likes of Carl Nicks in a few years time.
Only entering his third season, Iupati is maybe the most dominating run blocker in the whole league.
His pass-blocking needs work, but it's shocking to think that a player as young as he is was able to help the offensive line improve so much.
Iupati has a great mean streak, and he is so much more athletic than he gets credit for.
He has rid himself of his long mane, so I hope that doesn't negatively effect his performance. I really thought the long hair made him more intimidating.
Either way, the 2010 draft class looks like a success when you consider just how good Anthony Davis and Iupati are, and how good they will be in a few years.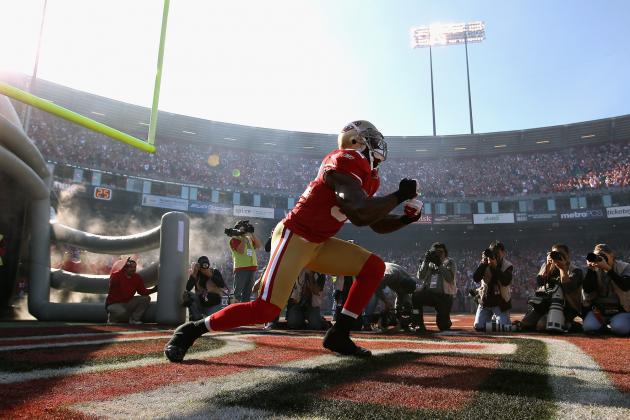 Ezra Shaw/Getty Images

Patrick Willis is the best linebacker in the NFL and had been since he entered the league.
Willis is a prototype of what an elite linebacker should be.
He has 4.3 speed, incredible strength, great pass coverage and the leadership qualities that every team craves.
I didn't think it was possible, but Willis made some improvements to his game last year despite being troubled by injury.
His pass coverage improved greatly, and the only time he was outmatched was against Calvin Johnson. That's not so bad when most cornerback/safety double-teams still can't handle him.
NaVorro Bowman has emerged as another elite linebacker in the NFL, and the 49ers are blessed to have both of them lining up alongside last year.
Bowman has only had one great year, but I hope he can continue to improve much like Willis has.
I find it hard not to put Willis in the No. 1 spot, but I suppose it is a testament to just how good this current team is.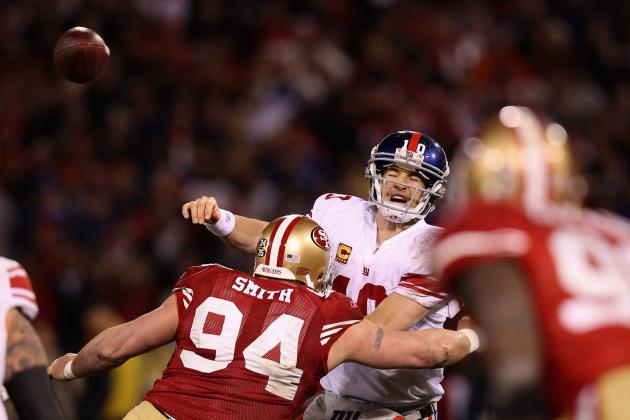 Ezra Shaw/Getty Images

I've already written articles on here explaining why I believe Smith will win some personal awards next season.
He is only starting to get the credit he deserves, and I'm delighted that everyone is beginning to respect just how dominating a 3-4 defensive end he is.
Smith also makes others around him better; Aldon Smith owes a few of his sacks to the inside stunts that Justin paved the way for.
I can't believe that some considered him a bust after he was drafted in the first round by the Cincinnati Bengals 10 years ago.
Smith had the best defensive play of the 2011 season when he bull rushed Jermon Bushrod all the way into Drew Brees' face and brought down each with one hand. He also batted down an Eli Manning pass at the end of the regular season encounter to finish the game.
Brute Strength, athletic ability, leadership, pass-rushing skills and elite run stopping ability all describe Justin Smith.