WWE Money in the Bank: Breaking Down the WWE Championship Contract Match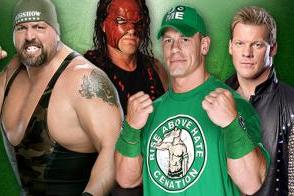 WWE.com
Tonight, four competitors will head in for battle in a ladder match for a chance to win a briefcase containing a contract for a WWE Championship match.
John Cena, The Big Show, Kane and Chris Jericho all have an equal opportunity to win the match. All are former WWE champions, and each person brings a unique ability to win this match.
In this slideshow, I will look at each competitor and the likelihood that he will be victorious in the match tonight. In the final slide, I will make my prediction on who will be the winner.
Begin Slideshow

»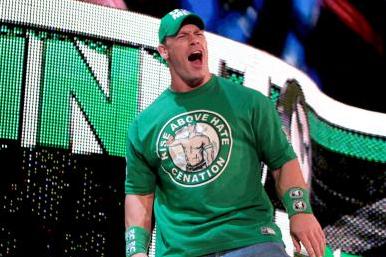 wwe.com
John Cena is without a doubt the No. 1 superstar in the WWE. He is the face of the company and is adored by millions.
With that being said, Cena has faded from the WWE Championship spotlight. For most of the year, he has been involved in feuds with The Rock, Kane, Brock Lesnar and The Big Show. In most cases, these feuds have been "the main event," but the WWE title wasn't in play.
It is has been very evident in the build to this PPV that Cena once again has his sights set on the WWE championship. Cena will likely have a huge impact in this match.
wwe.com
The Big Show has had an odd year. He was a loveable giant for the early portion of the year. Then he started getting bullied by John Laurinaitis. Then he turned heel to have a one-off feud with John Cena.
This puzzling year for the Big Show does not change the fact that he will be the biggest and likely the most dominant competitor in this match.
Yet, we must remember that in previous ladder matches, the Big Show has looked kind of awkward and out of place in the match. My prediction is that the Big Show will show that he is worthy of being one of the four competitors in this match.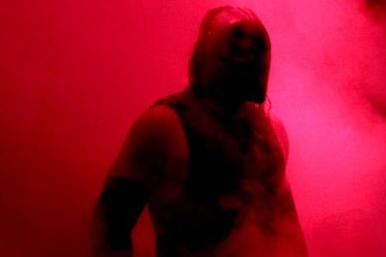 wwe.com
Kane has had an awesome year. Making his return to the WWE after a brief hiatus, Kane began the year by dominating a feud with John Cena. Kane then went on to beat Randy Orton at WrestleMania 28.
Over the past couple of months, Kane has been in the WWE Championship hunt as well as the golden AJ/CM Punk/Daniel Bryan storyline.
Kane is also a previous winner of the Money in the Bank contract. In an actual sport, this would be an advantage for him. However, this might be a reason for WWE not to give Kane another win.
Kane has reinvented his character this year and has been very entertaining. He should do well in this match.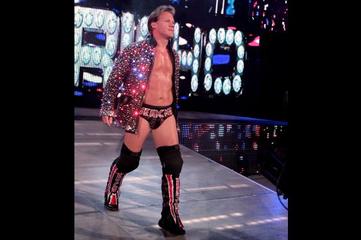 wwe.com
I must be careful how I critique Chris Jericho, because there are many diehard fans who believe that everything that Jericho does is gold, and if you disagree, you will feel their wrath.
However, I need to call it the way that I see it. Chris Jericho has not had a great year. Though I will concede that he did have a good series of matches with CM Punk, what else has he done?
It seems that his latest return was orchestrated in a way just to have Jericho there with no other purpose but to put CM Punk over. There is no sizzle, no excitement. It is as if WWE is saying, "Here is Jericho, take it or leave it."
I don't blame Jericho as much as I blame WWE for poorly using him. He is one of the great talkers in the business, and yet they aren't doing much with him other than jobbing him out to people.
My take is that he is kind of a mismatch with the three other guys in this match.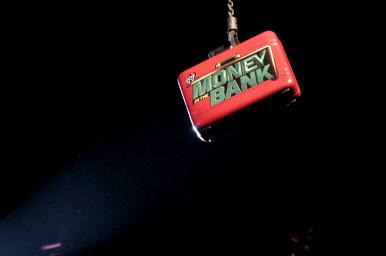 wwe.com
If I were WWE, I would have Kane win because his character has the most upside in this match.
He could easily be plugged back into the WWE Championship feud between Punk and Bryan. Or he could simply haunt them with the briefcase in a spooky Kane type of way.
However, judging how the build for this match has gone, I think that John Cena will be victorious.
He has been the main competitor in this match touting his desire to win, and looking on the horizon, some things are coming up where it would make sense to have Cena as Champion:
- The 1000th episode of Raw is just a week away, I could see Cena cashing in and winning the belt to close the show and give the fans a happy ending.
- It is thought that WWE will be unveiling the new WWE championship belt soon. Who better than the face of WWE to be the first holder?
- SummerSlam is next month. That means that the WWE press machine will be going into high gear. John Cena as WWE Champion seems like a sure fit to run the circuit.
Let me know what you think by responding below.