WWE Money in the Bank 2012: Predicting the Winners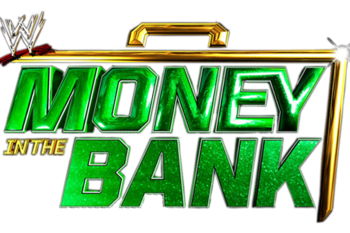 http://en.wikipedia.org/wiki/WWE_Money_in_the_Bank
WWE presents Money in the Bank, live on pay-per-view tonight!
Money in the Bank was created in 2005 as a match at WrestleMania, but it became its own PPV in 2010 with two ladder matches, one for each world title.
Booked for this year's event are two title matches, two Money in the Bank ladder matches and one match on the pre-show. With only four matches on the PPV itself, expect a Ryback squash match to be placed somewhere on the card. The length of the other matcher should be able to make up a three hour show.
So here are the matches, and who I think will come out on top.
Pre-Show: Kofi Kingston and R-Truth vs. Hunico and Camacho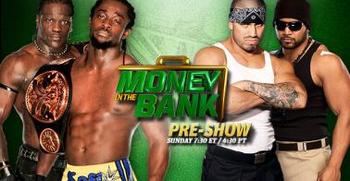 wwe.com
I'm not sure if this is for the Tag Team Championship, but since Hunico and Camacho are not the No. 1 contenders I'd imagine that the titles will not be on the line.
Kofi Kingston and R-Truth won the titles in April and have run through WWE's small tag team division since then. The division has been growing though it has been slow. Kingston and Truth have developed into a good team, and now that Truth is back things can get back on track.
Hunico and Camacho don't team very often, but when they do they seem to make a cohesive unit. I think this match really could go either way.
The simple result would be the champions picking up the victory to gain some momentum in the upcoming feud with the Prime Time Players. The other result would see Titus O'Neil and Darren Young costing them the match, giving Hunico and Camacho the win.
I think this match will go to the champions. Hunico and Camacho really have nothing to gain from the victory since they are nowhere near the No. 1 contender spot.
Winners: Kofi Kingston and R-Truth
World Heavyweight Championship Money in the Bank Match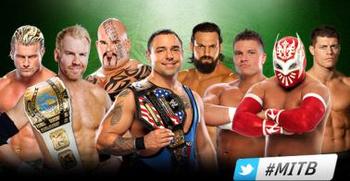 wwe.com
Christian vs. Dolph Ziggler vs. Cody Rhodes vs. Damien Sandow vs. Tyson Kidd vs. Sin Cara vs. Santino Marella vs. Tensai
With so many superstars involved it is sometimes hard to predict the winner of a Money in the Bank match. This match for a World Heavyweight Championship match contract is no different.
I can see five of the eight wrestlers involved winning the match, but obviously only one can win. Tensai, Santino Marella and Sin Cara have zero chance of winning the match.
I feel that Sin Cara is in the match for his high-flying ability and to help make the match exciting. Santino is a comedy character that wouldn't be taken seriously as a winner of a match like this. Then there's Tensai whose return couldn't have fallen flatter if it was run over by a steam roller.
The other five I could see winning the match. Tyson Kidd seems to be on his way to a huge push. He qualified for this match and has been featured on both Raw and SmackDown since it happened. It's his run-ins with Albert that put him at the bottom of the pack unfortunately.
I have a feeling that Damien Sandow is going to be the next big thing in the WWE and a win in this match could elevate him straight to the top.
Both Cody Rhodes and Dolph Ziggler have been top notch performers over the past year.They have been delivering good match after good match, and both of them are ready to take their careers to the next level.
Christian has been helping the midcard get back on track as Intercontinental champion, and the main event is just awaiting his return.
Out of the five that I think have a chance, my top choices are Ziggler and Rhodes. With the Showoff already in the main event for the most part, I'm going to give this match to Cody Rhodes. I believe it's his time to shine!
Winner: Cody Rhodes
Predicted Cash-In: An episode of SmackDown in the fall
WWE Championship Money in the Bank Match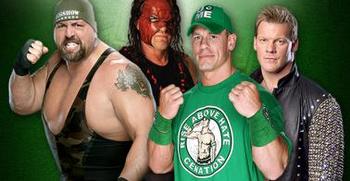 wwe.com
John Cena vs. Chris Jericho vs. Kane vs. the Big Show
Unlike other Money in the Bank matches, I think this one is the easiest to predict.
John Cena has done just about everything there is to do in the WWE, except for three main things: winning the Intercontinental Championship, competing in a Money in the Bank ladder match and attempting to break the Undertaker's streak at WrestleMania. Tonight he fulfills one of those.
The face of the WWE has been out of the title hunt since the October PPV Vengeance. That's nine months that Cena has been away from the title, though he was never out of the main event.
I can't see Chris Jericho or Kane winning this match. Jericho has already failed to gain a world title four times since his return in January, and Kane just left the title picture last month.
The big story going into this match is the Big Show being "unstoppable" and Cena wanting to stop him. One of them is most likely going to win the match, and with this being one of the few things Cena has never accomplished I'm going with a John Cena victory.
Winner: John Cena
Predicted Cash-In: SummerSlam
Sheamus vs. Alberto Del Rio: World Heavyweight Championship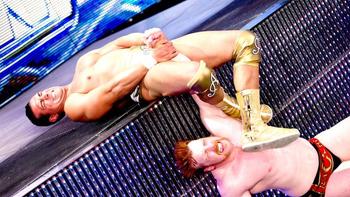 wwe.com
Since winning the World Heavyweight Championship at WrestleMania XXVIII, Sheamus has been quite the dominate champion. Every wrestler that has been put in front of him has been taken down as the champion has defeated the likes of Daniel Bryan, Chris Jericho, Randy Orton and Dolph Ziggler.
Now, he faces a new challenge in Alberto Del Rio. Del Rio was involved in a fatal four-way match for the title at Over the Limit, but he received his one-on-one match at the No Way Out PPV.
Due to a chop by the Great Khali, he was taken out of the match. Now, Del Rio wants what is rightfully his.
A new side of the Mexican superstar has since emerged. He dismantled Sin Cara and has repeatedly smashed a car hood on Sheamus' head. This new, intense Del Rio could really be the deciding factor in this match.
This will be an all-out war between these two superstars, but it should be quite a good match. Sheamus has been delivering good matches since his title win, and Del Rio has been impressive as of late as well.
I think it's time for Sheamus to lose the title, and for someone else to have a shot at carrying it. I'm giving this match to Alberto Del Rio. Besides, winning the World Heavyweight Championship was his original destiny after all.
Winner and New Champion: Alberto Del Rio
CM Punk vs. Daniel Bryan: WWE Championship w/ A.J. as Special Referee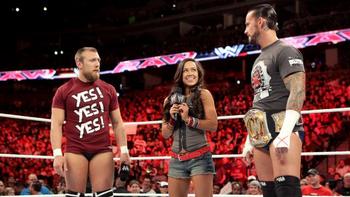 wwe.com
This storyline has been quite intriguing. CM Punk and Daniel Bryan first went at it over the title at Over the Limit. Punk picked up the pinfall victory, but he would tap out right after the count. Bryan saw that as being able to defeat Punk and wanted another match.
Kane then entered into the fold after Punk and Bryan used him to get at one another. Punk would once again retain his title at No Way Out against both superstars, but now he must contend with Bryan one-on-one once again.
The big thing in this feud has been A.J. After Bryan dumped her, she shifted her focus to the champion once the feud started. It has gone from a crush to an obsession since then with A.J. showing feelings for both wrestlers as well as Kane at one point.
She has gotten involved in one way, shape or form every time they were in the ring, but now she will be more involved than ever before. A.J. will be the special guest referee for this match, and Bryan has been sucking up to her ever since it was announced.
Would she favor her ex-boyfriend or her soul mate? Well, she put them both through a table last week, and slapped them both this past Monday after two proposals of marriage went sour.
This will be another wrestling clinic from two of the best wrestlers in WWE. Predicting the winner is hard to do. It seems like A.J. has some kind of plan, but who does the plan favor? She could very well be out for herself here and somehow screw both of them out of the match.
The result of this match will come down to her actions, no matter what they may be.
This would be Bryan's third chance at the WWE Championship, so fans could very well see a new champion crowned. At the same time, the potential for a big SummerSlam rematch between Punk and John Cena could be on the horizon if he retains and Cena wins the Money in the Bank match.
Bryan could win, but Punk could regain the title at the 1000th episode of Raw in a few weeks. The exact opposite could happen with Punk retaining here and Bryan receiving one final shot at the big show, winning the title in the process.
This is a tough one, but I'm going to go with a CM Punk victory.
Winner and Still Champion: CM Punk
Keep Reading