The Most Hilarious Rants in Sports History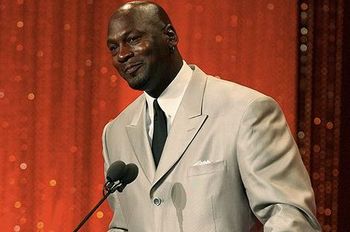 Athletes and coaches face incredible pressure to perform and, sometimes, they just fly off the handle into hilarious rants.
"I don't know how to make it any clearer to you!"
"Are you serious!"
"It would be like Hitler playing golf with Netanyahu!"
Those are just three crazy outbursts from sports personalities. Since time before time, athletes and coaches have, when under pressure, had ridiculously hilarious rants that continue to amuse fans to this day.
Here is the all-time most hilarious rants in sports list. As an angry Hal McRae would say: "put that in your pipe and smoke it!"
No. 20: Lee Elia
Lee Elia knows how to string together a bunch of F-bombs.
It must have been a hard day, hard week or hard year (well, he was the Chicago Cubs' manager, so what year isn't) because Elia blasted everything and everyone: the reporters at the game, the media in general, the team's fan's and himself. Everything was fair game.
Even though this happened in 1983, I'm not sure any baseball manager has skewered himself quite so thoroughly since. Well done, Lee!
No. 19: Dennis Green
Made eternally famous by endless Coors Light commercials, Green's "They are who we thought they were! And we let 'em off the hook!" phrase is now one of the best known football coach rants in sports history.
The commercial was good, even laugh-out-loud funny the first time, (though not on the approximately 500th viewing) but the original is so much better.
Green's face, which only grows more angry and animated as he repeats "They are who we thought they were!" again and again to an astonished press only gets more memorably funny every time you watch it.
No. 18: Hal McRae
McRae's last line, "put that in your ******* pipe and smoke it!" has become a cherished classic in the history of memorable rants.
Was his famous line referring to the reporters' questions, of which he clearly had a very high opinion? Or to his own profanity-laced rant, which has rivaled anything by a baseball manager before or since?
We will never know, but it sure was hilarious.
No. 17: Herm Edwards
Was Herm Edwards being Captain Obvious or reminding us of one of the most important truths in sports?
Edwards' "You Play to Win the Game!" rant has become a famous YouTube clip and reminds viewers everywhere that coaches have a tendency to re-use inane, obvious catch-phrases when pushed into a corner.
But his next line, "When you start telling me it doesn't matter, then retire! Get out!" is so much more satisfying. In the era of overpaying players, constant trade rumors and over-hyped free agents, isn't hearing that just so refreshing?
No. 16: Tiger Woods
Woods did not have any particularly horrifying outburst in his prime, he was just famous for dropping F-bombs all over pristine golf courses.
His rants became so known and commonplace that fans knew to cover their ears whenever Tiger missed an easy put. Or a wedge shot. Or an iron. Or well....anything.
The new, post-scandal Tiger is more mellow but less successful. Which version would you rather have?
No. 15: Hank Williams
What!?
Hank, explain this one: how is President Barack Obama's decision to play golf with House Speaker John Boehner, the man he is supposed to be making laws with, similar to Hitler playing golf with Israeli Prime Minister Benjamin Netanyahu?
And wait, did Williams, a well-known, outspoken conservative, really compare Obama to Hitler?
Williams Jr. later recanted his rant and said he was misconstrued but his outburst was enough to get him promptly kicked off Monday Night Football.
Who knew the NFL was afraid of controversy, right?
No. 14: Tommy LaSorda
Tommy Lasorda hopes you know how to work the video camera because this crew definitely does not.
Frustrated by a camera crews' inability to get the camera working, Lasorda told them exactly what he thought of their lack of preparation.
No. 13: Ryan Leaf
It's hard to compete with Peyton Manning.
Ryan Leaf, the No. 2 overall pick in the draft behind Manning, was always left looking up at the future Hall of Famer.
One day in the locker room he just exploded and said, "Knock it off!"
Sadly, Leaf's career spiraled down after that. He became one of the highest profile busts in NFL history and is still routinely lampooned by the media. Even now, it feels like he never got what he wanted.
Just to be left alone.
No. 12: John Chaney
John Calipari may have been young in 1994 but he still knew how to piss people off.
Chaney, then coach of the Temple Owls, just exploded on the baby-faced Calipari, who was barely beginning his coaching career.
Nearly 20 years and an NCAA championship later, how many college basketball coaches would like to say that to Calipari now?
No. 11: Allen Iverson
"I'm supposed to be a franchise player and we are sitting in here talking about practice!"
Don't you miss Allen Iverson, at the height of his powers, reminding us what the game is all about?
Forget Tim Duncan and players like him, his commitment to fundamentals, practice and day-in-day-out execution. Effective but boring! Iverson knew he was a star and reminded everyone of it each day during the prime of his career, when he could do no wrong.
Practice? Practice?! Who cares?
Perhaps Iverson should have because once that athleticism was gone, he was done and out of the NBA. Duncan? He's still leading the Spurs and defending the No. 1 seed in the Western Conference.
But Iverson? As his rant reminds us, don't tell me it wasn't fun while it lasted!
No. 10: John McEnroe
It's the lasting tennis memory from the early 1980s: an ice-cold Bjorn Borg, the great Swedish champion, standing on one baseline watching his American rival, John McEnroe, go crazy after a poor call.
McEnroe had many outbursts on the tennis court, enough to sear himself so firmly into the memories of the tennis-viewing public that he still mocks his old antics during on-air commentary.
No. 9: Mike Singletary
Mike Singletary wants winners!
The Hall of Fame Bears linebacker's most famous moment in his short stint as head coach of the San Francisco 49ers came in a mid-game locker room rant.
Angered by his team's lackluster performance, Singletary proceeded to yell at his players and then, shockingly, dropped his pants to illustrate how badly they were beaten.
It's safe to say many of his players and team executives didn't respond too well and Singletary didn't make it to the next season as coach. Ouch.
No. 8: Ozzie Guillen
Quiz question: What is the worst thing you can say when becoming the manager of a Miami baseball team with a large Cuban-American fan base?
Answer: Praise Fidel Castro, Cuba's long-time brutal dictator. That is what Ozzie Guillen, long famous for his off-color comments, did and it nearly got him fired from his job.
Oh Ozzie, what would we do without you?
No. 7: Mike Tyson
Leave it to Mike Tyson to bring the children into it.
Asked about an otherwise lackluster fight by media personality Jim Gray, Tyson instead decided to go off on a ridiculous tangent.
He went on a rant about himself, Allah and a crazy desire to prey on rival Lennox Louis' children.
Why? It's Mike Tyson so, who knows?
No. 6: Serena Williams
Serena Williams wants you to know she is from Compton. She's tough and she will kick your @#$.
Stuck in a losing battle against Kim Clijsters in the 2009 US Open semifinal, Williams was called for a foot fault. Feeling the match slipping away from her and angry at the (admittedly ridiculous) decision to call that on such a critical point, Williams just lost it on the stunned referee.
After watching, you have to wonder: has that referee recovered from it yet?
No. 5: Pat Knight
Like father, like son.
Bob Knight, the legendary former coach of the Indiana Hoosiers, was known for his outbursts with officials and rants against players and the media.
After a particularly bad loss, his son took a page out of the old family playbook, ranting that this group of seniors was "the worst I've ever coached!"
No. 4: Bob Knight
It's perhaps the most hilariously iconic moment in college basketball history.
A great victorious team cutting the nets after winning a national championship? Nah, it's Bob Knight throwing a chair.
He didn't even need to scream. Knight was so enraged that he took one look at the officials, a look that could kill, one look at his players, then just threw the chair onto the court in disgust.
Knight, the mercurial three-time NCAA champion coach, often earned headlines for his crazy outbursts with players, fans and the media.
But throwing a chair onto the court takes the cake.
No. 3: Rick Pitino
A personal favorite.
Pitino's rant after a regular season loss as coach of the Boston Celtics is neither the most profane nor the most significant rant on this list.
But it was one of the most meaningful because Pitino voiced the feelings of every young coach who tried to replace a legend and every young, struggling team trying to follow a dynasty.
It's hard to do. Trust Pitino on that. A year later, he gave up and went back to the college game.
No. 2: LeBron James
He did not scream, rant or yell. Including James' "Decision" is somewhat unorthodox because he did not intend to rant at anyone. Yet LeBron James' decision may be the worst personal embarrassment in NBA history and people remember it today as a terrible, poorly-timed and incompetently executed outburst.
In one moment, James spurned the entire fanbase of Cleveland, an owner, Dan Gilbert, who worked hard to try to win him multiple championships and most of the rest of the NBA.
Even now, after their first NBA championship, the Miami Heat are the most hated franchise in sports.
No. 1: Michael Jordan
Michael Jordan's Hall of Fame speech was supposed to be a happy, joyous occasion; the enshrinement of the greatest player in NBA history.
Instead, Jordan turned it into his opportunity to attack everyone who had ever slighted him: his fellow players, coaches, NBA personalities and even his idol, former North Carolina Tar Heels coach Dean Smith.
Keep Reading