The Hottest Athletes from 50 Countries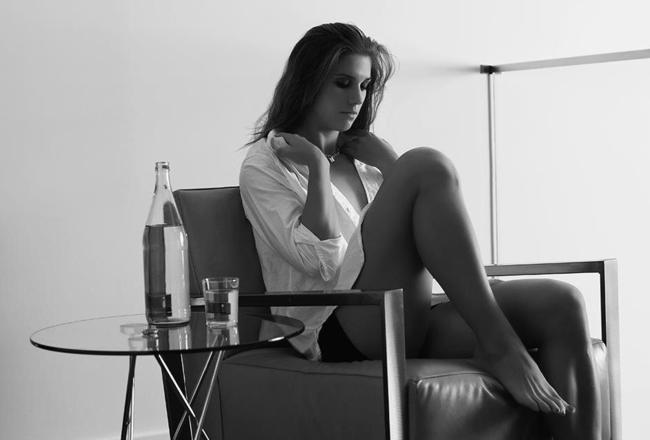 Image via 3.bp.blogspot.com

Every country has beautiful women. You can search the entire globe and find at least one woman from every single country who qualifies as pretty. Try it out sometime—just don't ask me to pick up the expenses. That one you have to do on your own dime.
But, just like life, we have limits as to how many countries we can feature in one presentation. You wouldn't want to be bombarded by hotties from Bermuda, would you? I think we need to keep things simple and find hot female athletes from 50 countries I have carefully selected.
Since the Olympics are still a few weeks away, you need something to occupy that big brain, and why not look at the hottest female athletes from 50 different countries? Enjoy.
50. Chioma Ajunwa: Nigeria, Athlete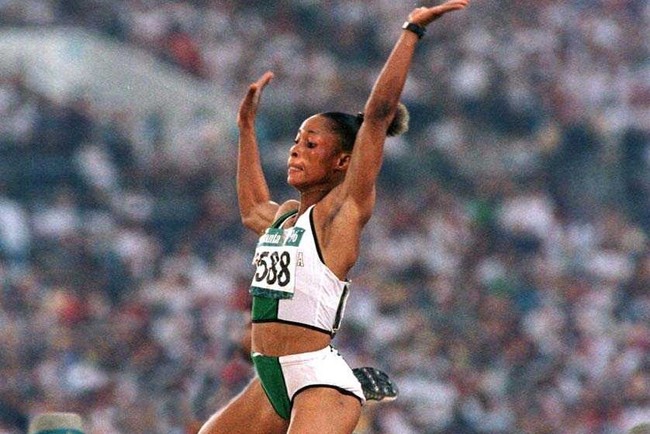 Image via icsn.co.uk

Can you guess who the only person, male or female, to take home a gold medal for Nigeria in the Olympics in track and field is?
Chioma Ajunwa.
49. Heidi El Tabakh: Egypt, Tennis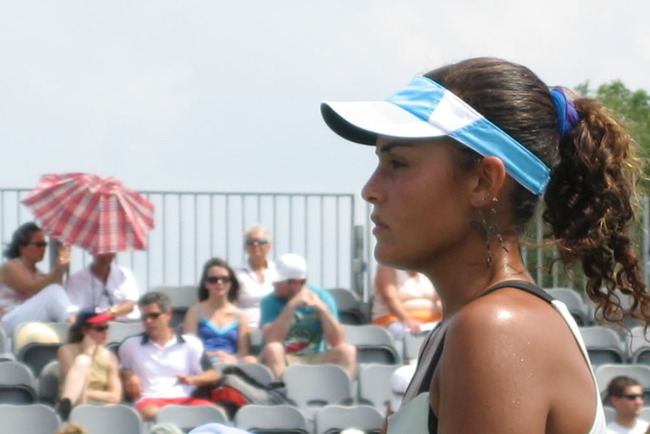 Image via talkabouttennis.com

There aren't too many Egyptian/Canadian professional tennis players. In fact, Heidi El Tabakh is the only one.
48. Luuka Jones: New Zealand, Canoeing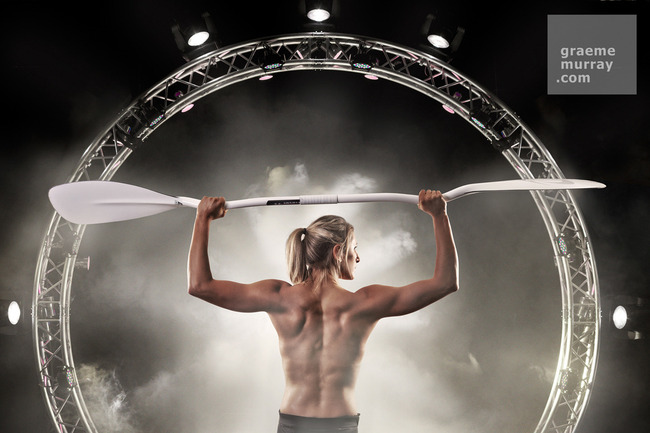 Image via luukayaker.blogspot.com

A thought for the future to all my fans: Pay attention to New Zealand. The women are as hot as the temperature down there.
47. Guo Jingjing: China, Diving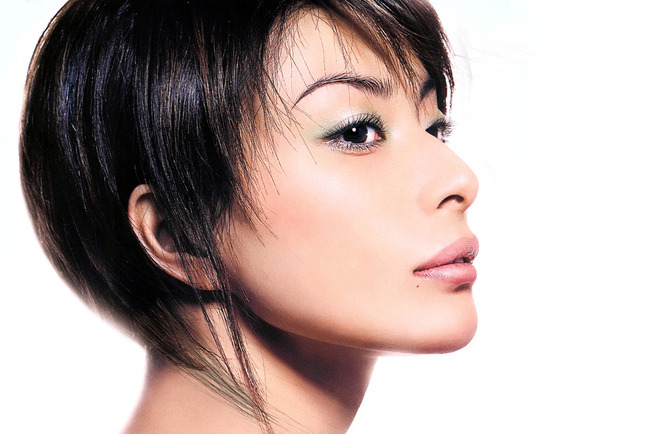 Image via 99wallpaper.com

Diving has never looked so good. Thank you, Guo Jingjing.
46. Georgina Pota: Hungary, Table Tennis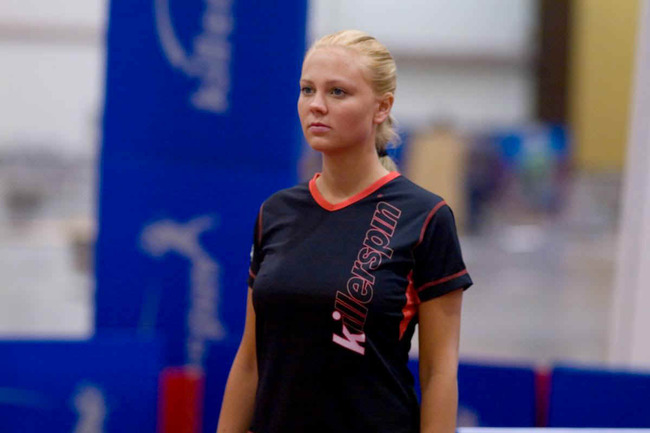 Image via outpost81.com

Have you ever tried to play table tennis? It is much more difficult than Forrest Gump makes it look.
45. Telma Monteiro: Portugal, Judo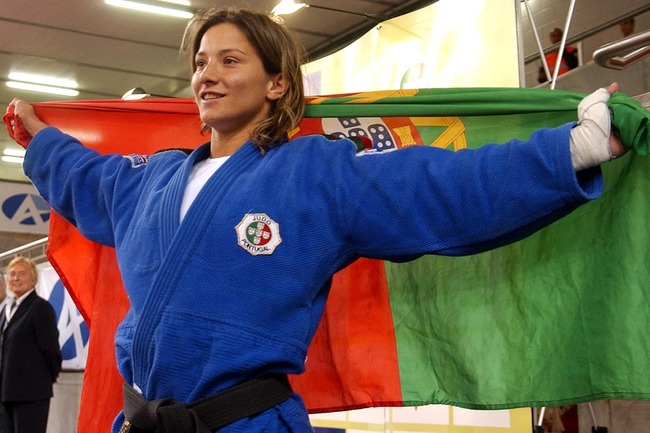 Image via jornalsolbrilha.blogspot.com

Nothing says "back off" like a swift judo chop to the neck. Telma Monteiro already knows this—she is a champion judo star.
44. Blanka Vlasic: Croatia, High Jump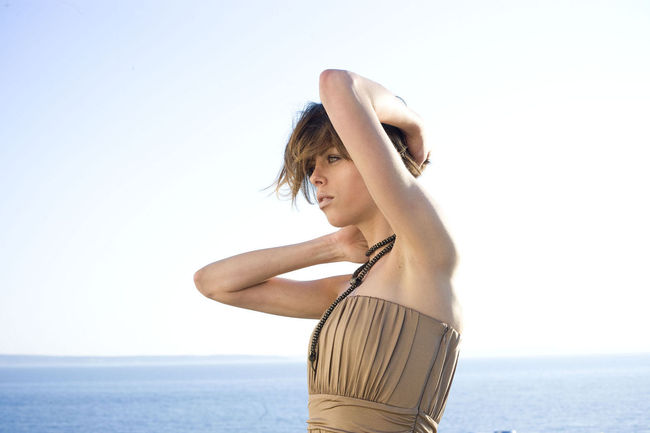 Image via fanpop.com

This will be the first time since 2008 the world will watch a track and field event without the beautiful Blanka Vlasic. She withdrew from Olympic competition this week due to nagging injuries.
43. Sarah Meier: Switzerland, Figure Skating
Image via sporthdwalls.com

Sarah Meier has never won an Olympic figure skating medal, and never will now that she has retired.
42. Ásdís Hjálmsdóttir: Iceland, Javelin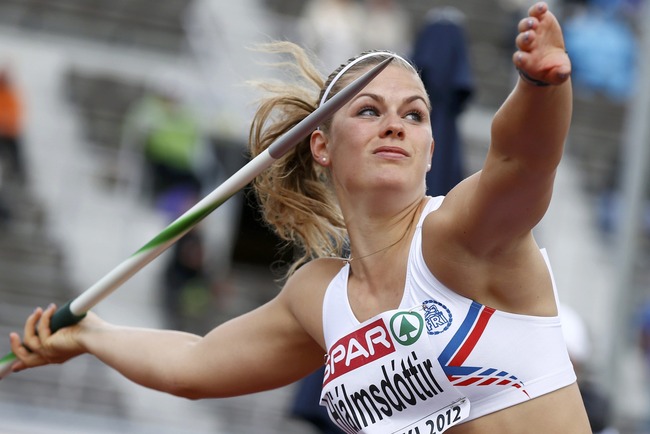 Image via sys11.msnbc.msn.com

Aside from the shock that Iceland has a track and field star, I am also surprised at the beauty of Ásdís Hjálmsdóttir. Simply amazing.
41. Sylwia Gruchala: Poland, Fencing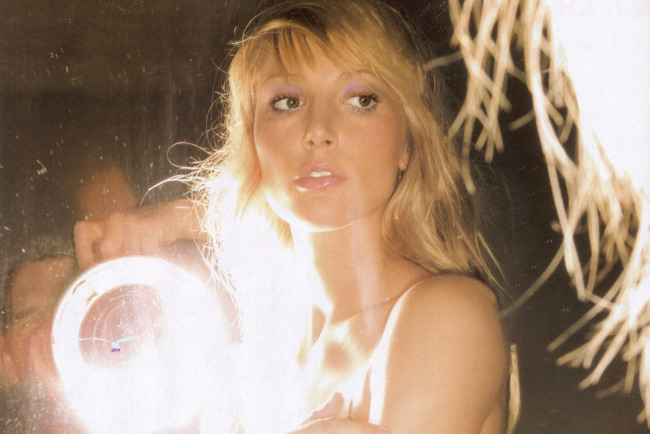 Image via celebank.com

Not only is Sylwia Gruchala a fencing master, she is a soldier in Poland's army.
40. Sania Mirza: India, Tennis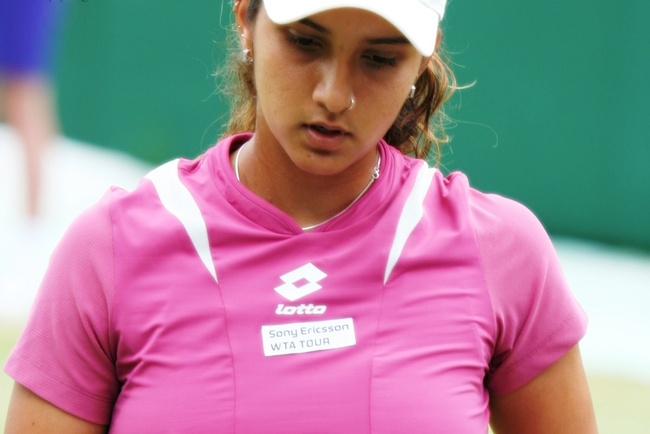 Image via wallpaperswala.com

In a country of over a billion people, Sania Mirza stands out as the sexiest female athlete of them all. Not too shabby.
39. Milagros Cabral: Dominican Republic, Volleyball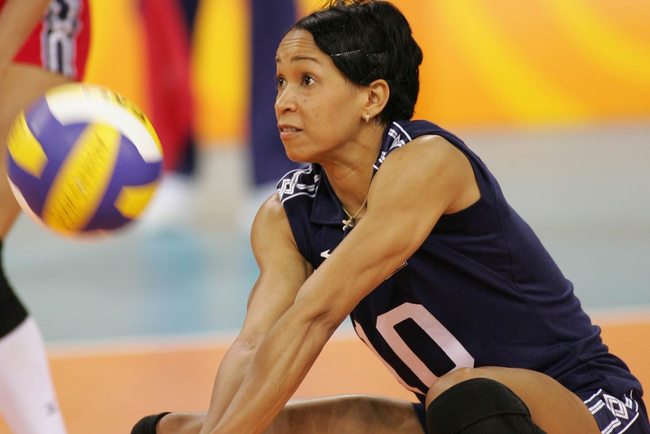 Image via fivb.org

There are no laws against women's indoor volleyball uniforms. No laws at all.
38. Shelly Ann Fraser: Jamaica, Track and Field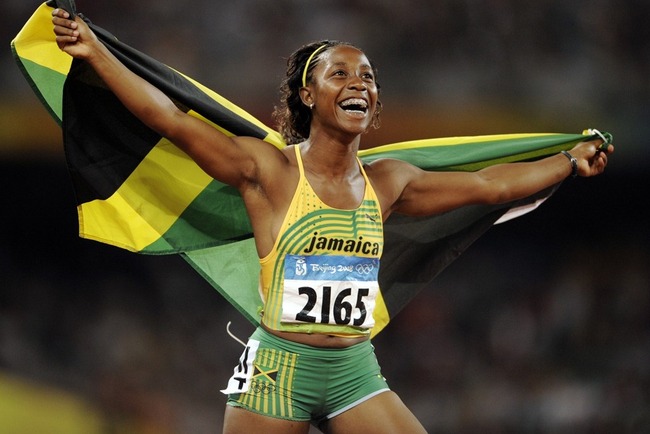 Image via london2012wallpaper.com

Jamaica is the fastest country in the world. Don't believe me? Just watch the Olympics and see for yourself.
37. Ivet Lalova: Bulgaria, Track and Field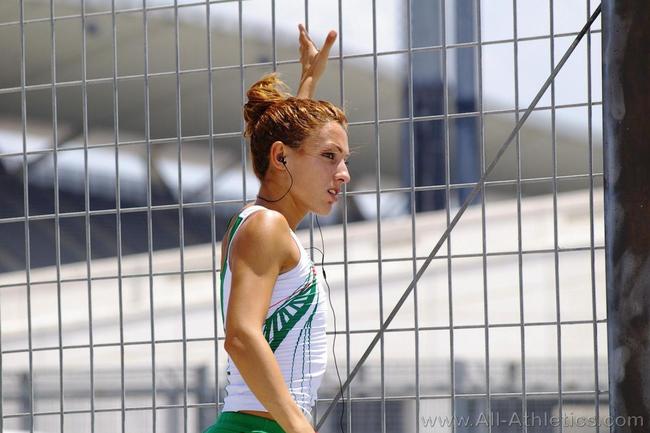 Image via all-athletics.com

In case you were wondering, Ivet Lalova isn't available anymore. She is engaged to another sprinter, Simone Collio of Italy.
36. Carolina Torres: Chile, Pole Vault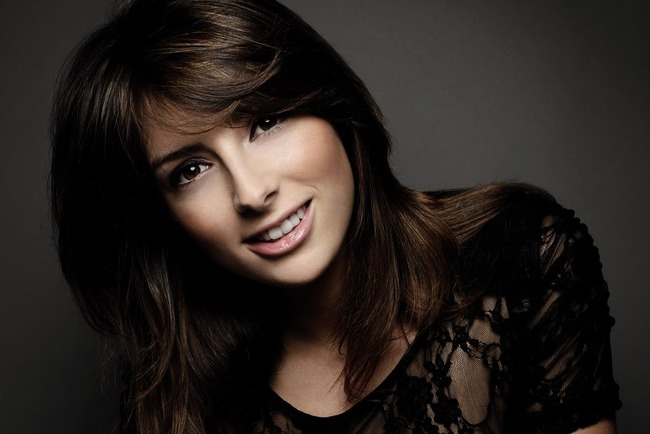 Image via esperobemquenao.blogspot.com

Carolina Torres is a former Chilean pole vaulter. She now spends her time walking around poles instead of jumping over them.
35. Efthalia Koutroumanidou: Greece, Beach Volleyball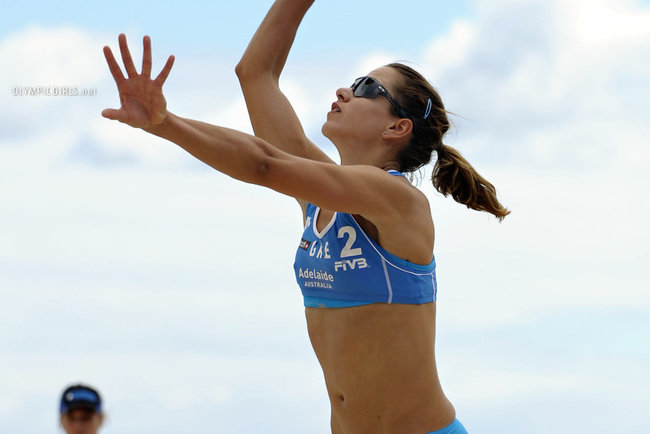 Image via olympicgirls.net

Efthalia Koutroumanidou is quite the mouthful. I think I need a water break after typing that one.
34. Caroline Wozniacki: Denmark, Tennis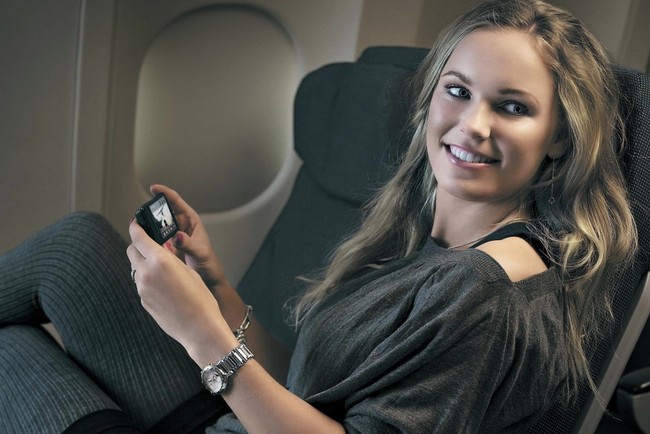 Image via tickreel.com

This year started off promising for Caroline Wozniacki, but she has since fallen down the charts, even losing in the first round of Wimbledon to Tamira Paszek.
33. Kim Yu Na: South Korea, Figure Skating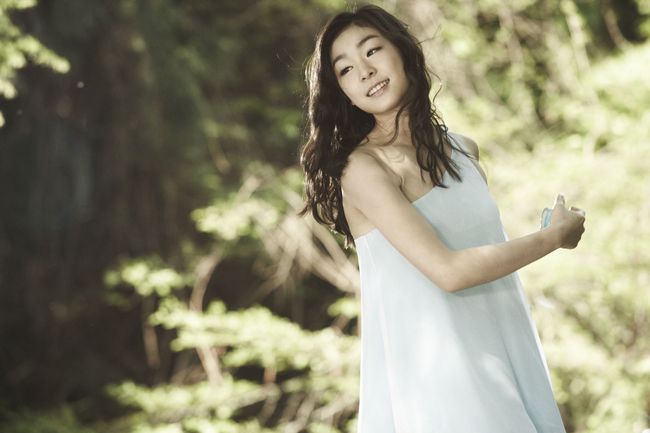 Image via outie.net

I knew there was a reason to start watching figure skating, and Kim Yu Na is that reason.
32. Monica Gonzalez: Mexico, Soccer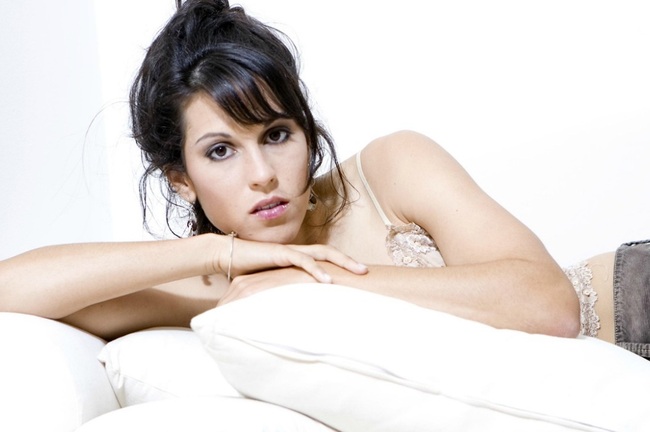 Image via monicagonzalez.me

The list of beautiful female soccer players continues to grow each year, but one of the first uber-hotties was Monica Gonzalez. She was an original.
31. Tatiana Ariza: Colombia, Soccer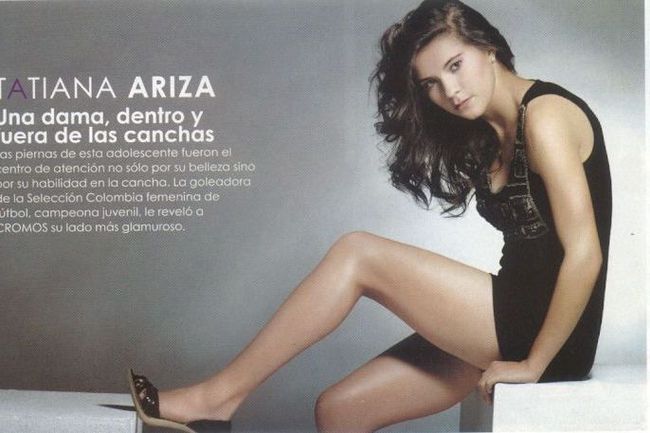 Image via colarte.com

If you weren't a Monica Gonzalez fan, you might want to consider Tatiana Ariza. She is yet another beautiful female soccer star.
30. Milka Duno: Venezuela, Racing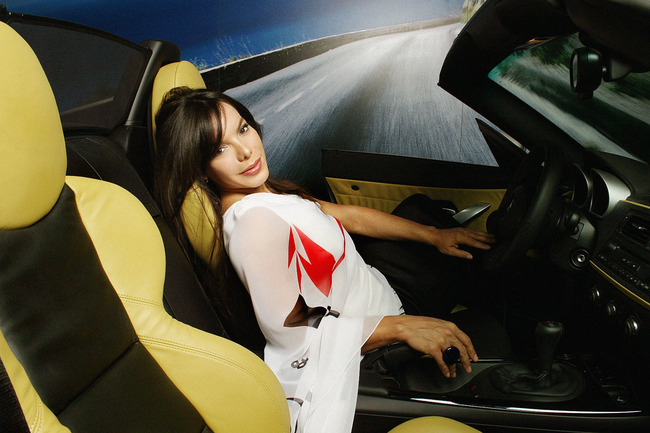 Image via autoplusdigital.com.ar

Milka Duno is the first female race car driver to make the list. I only wish there were more.
29. Marketa Slukova: Czech Republic, Beach Volleyball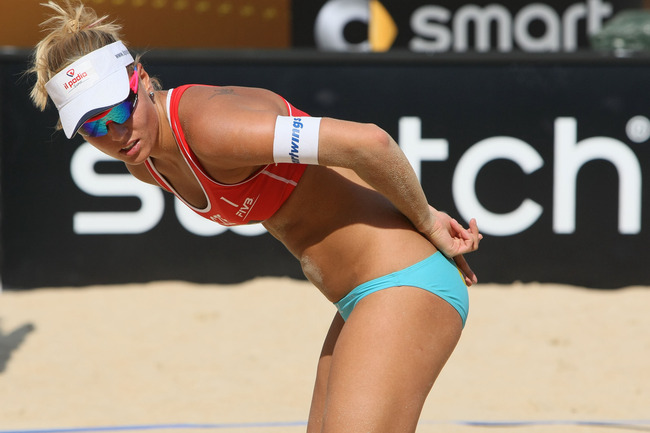 Image via vebidoo.com

Sure, you are watching beach volleyball because you love the sport. I bet you are.
28. Beatriz Recari: Spain, Golf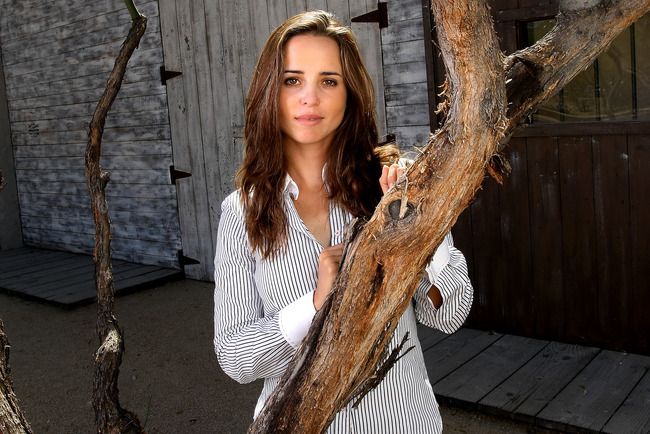 Image via m.golfweek.com

Women's golf has been in need of another golden girl, and Beatriz Recari is it.
27. Carol Rodriguez: Puerto Rico, Track and Field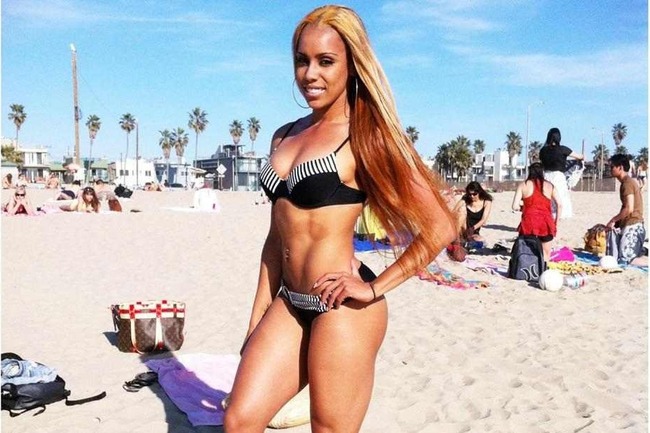 Image via jerseychaser.com

Yes, I know that Puerto Rico is technically a part of the United States. But are you complaining?
26. Kim Gevaert: Belgium, Track and Field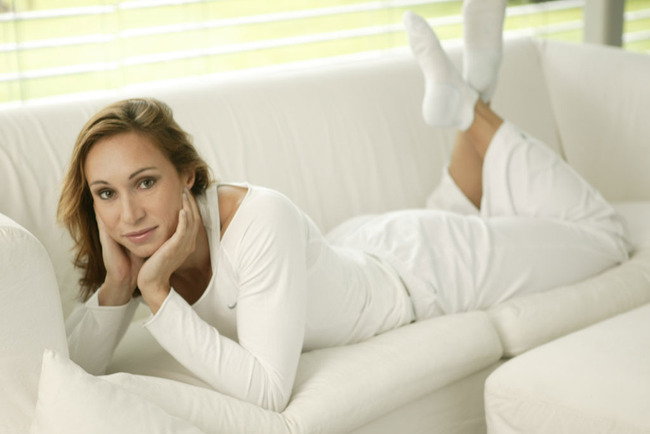 Image via atlestisima.webcindario.com

Belgium in the house. I wasn't sure I would be able to find enough women to choose from out of this small country.
25. Luciana Aymar: Argentina, Field Hockey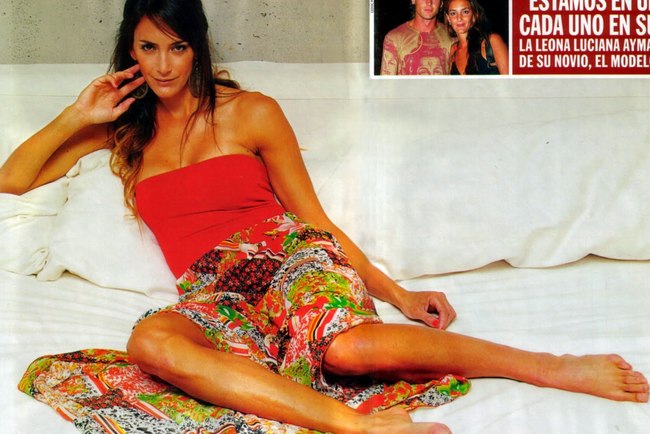 Image via lasdelblogld.blogspot.com

There has never been a better female field hockey player in the world than Luciana Aymar. Ever.
24. Angelica Bengtsson: Sweden, Pole Vault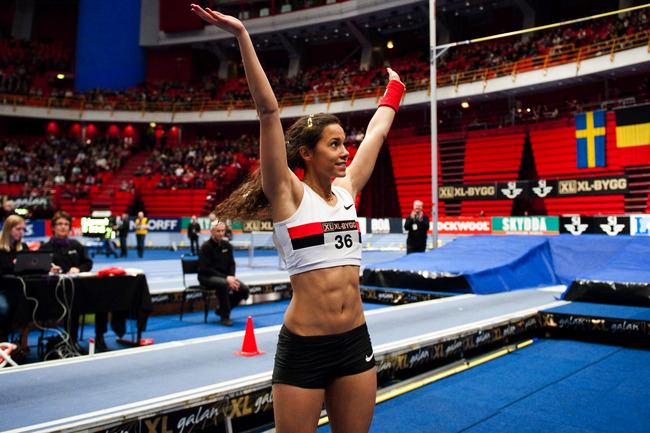 Image via girlswithmuscle.com

Angelica Bengtsson is the hot young talent from Sweden on pace to become the next big thing in pole vaulting. Don't look for her in London, but she will be in the Olympics in four years.
23. Mari Motohashi: Japan, Curling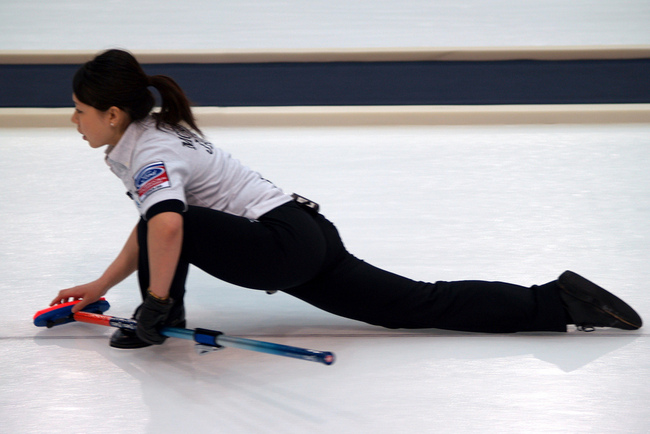 Image via flickriver.com

I was never a big fan of curling, but that was only because I didn't understand the sport. So women get to wear tights and position themselves like this? I love this sport.
22. Claudia Toth: Austria, Curling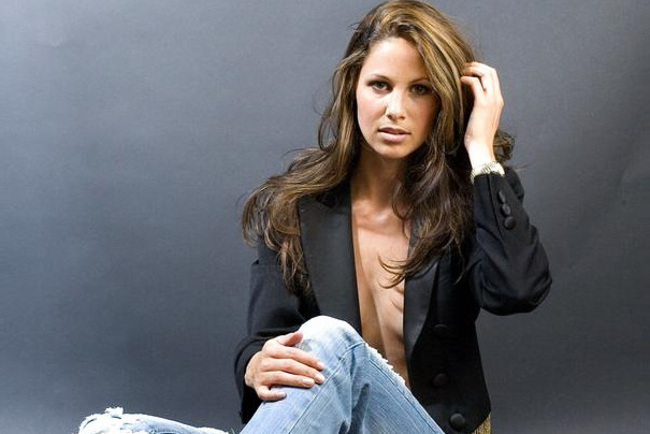 Image via olympicgirls.net

From Japan to Austria, curling is still an Olympic sport I admire more than the skeleton. Thank you, tights.
21. Kelly Proper: Ireland, Track and Field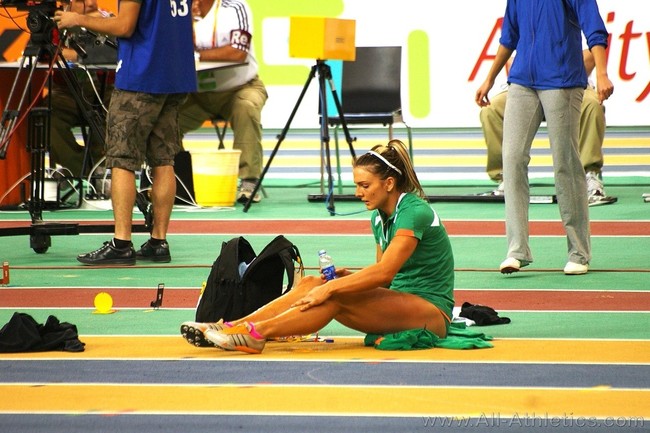 Image via all-athletics.com

Who owns the Ireland women's record for the long jump? Kelly Proper, duh.
20. Fatima Moreira De Melo: Netherlands, Field Hockey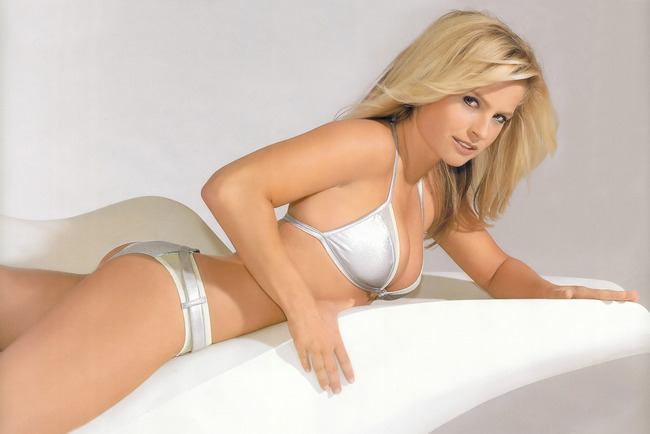 Image via olympicgirls.net

By the time you are done reading this field hockey player's name—Fatima Moreira De Melo—the slideshow will be over.
19. Ineta Radēviča: Lativa, Track and Field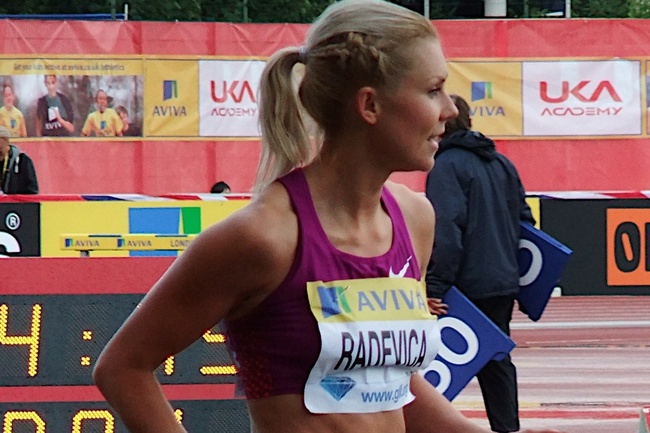 Image via menshealthlatam.com

I almost forgot about Lativa until Ineta Radevica. Now I am their No. 1 fan.
18. Catalina Ponor: Romania, Gymnastics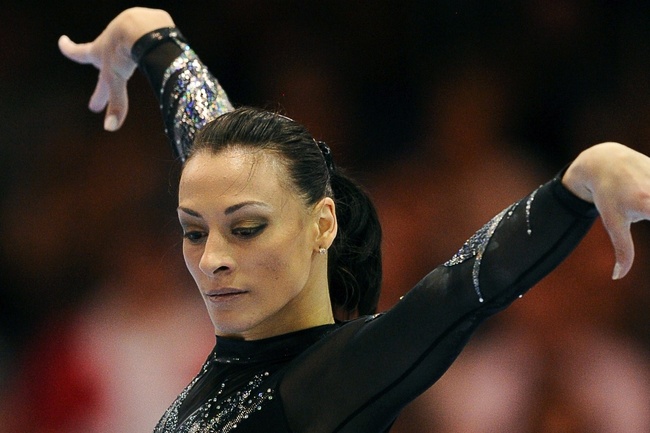 Image via esporte.uol.com.br

Did you forget about Catalina Ponor from 2004? Well, she is back and ready to go for London. Be on the lookout.
17. Selina Wagner: Germany, Soccer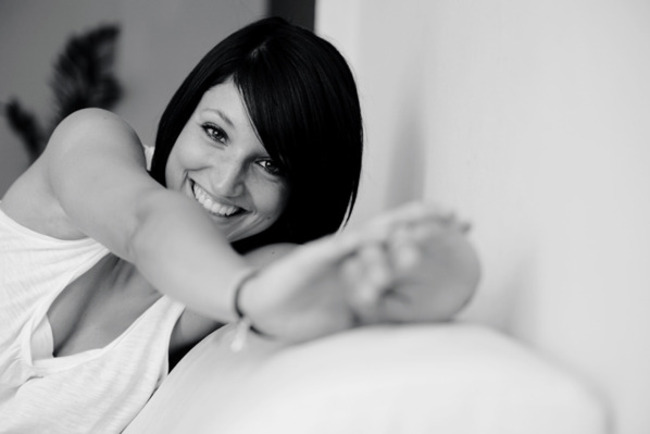 Image via totalprosports.com

Germany is about as rich with beautiful women as Colorado is with beer. In other words, Selina Wagner beat out some tough competition.
16. Kiira Korpi: Finland, Figure Skating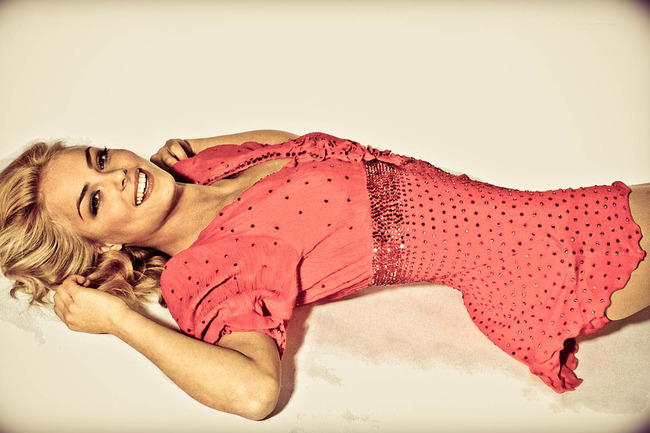 Image via london2012wallpaper.com

After a few years of drooling over her, Kiira Korpi is only two years away from reminding us why we love Finland in the Winter Olympics. See you in Sochi.
15. Daniela Hantuchova: Slovakia, Tennis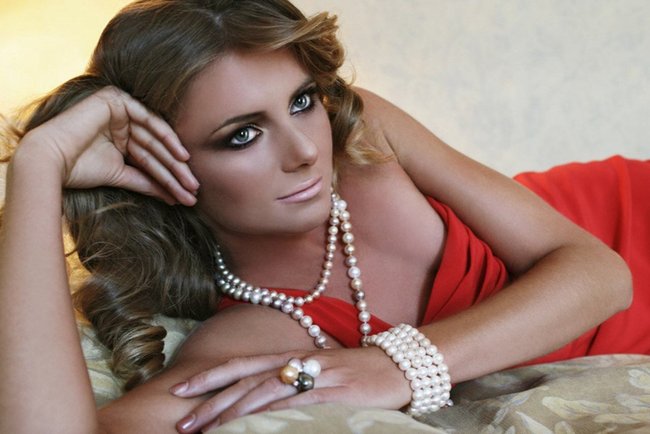 Image via pcdesktopwallpaper.com

Now that Daniela Hantuchova has exposed herself in the ESPN Body Issue, what's next? Playboy. I am not objecting, just tossing out an idea.
14. Alina Fyodorova: Ukraine, Track and Field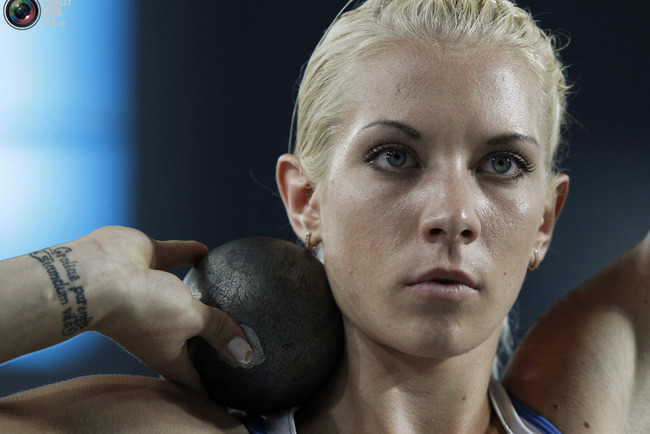 Image via totallycoolpix.com

Prior to today, I had no idea who Alina Fyodorova was. Thankfully, I discovered what could be the hottest woman ever from Ukraine.
13. Marta Menegatti: Italy, Beach Volleyball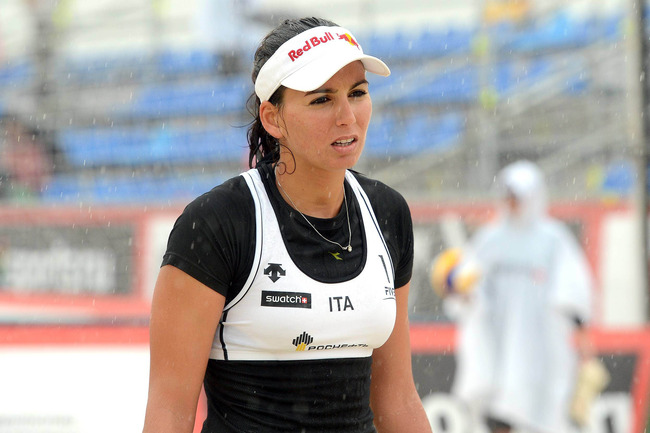 Image via olimpiadi.blogosfere.lt

Well, if an Italian hottie wants to play beach volleyball, who are we to stop her? Enjoy Marta, folks.
12. Ligita Kinkeviciene: Lithuania, Basketball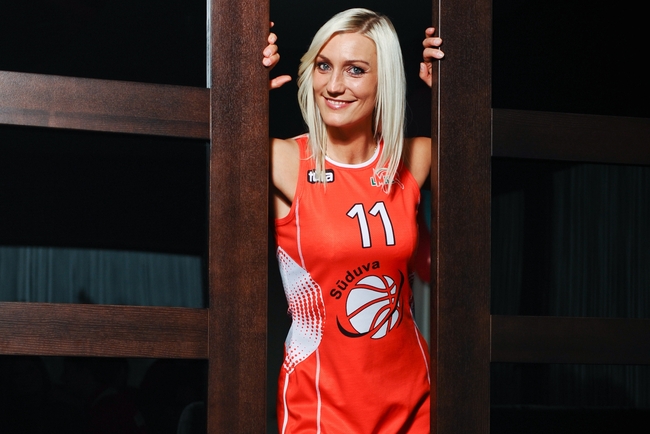 Image via miskrepsinis.lrytas.lt

Am I the only one who had no idea that Lithuania was hiding all these beautiful women in their basketball league?
11. Christina Vukicevic: Norway, Hurdles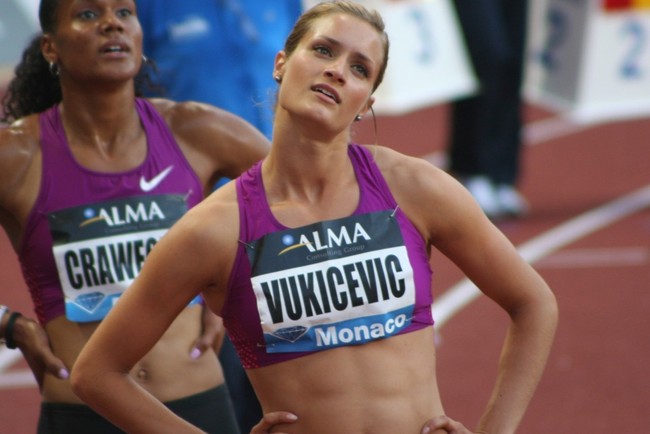 Image via all-athletics.com

Thank you, Norway. Thank you very much.
10. Ana Ivanovic: Serbia, Tennis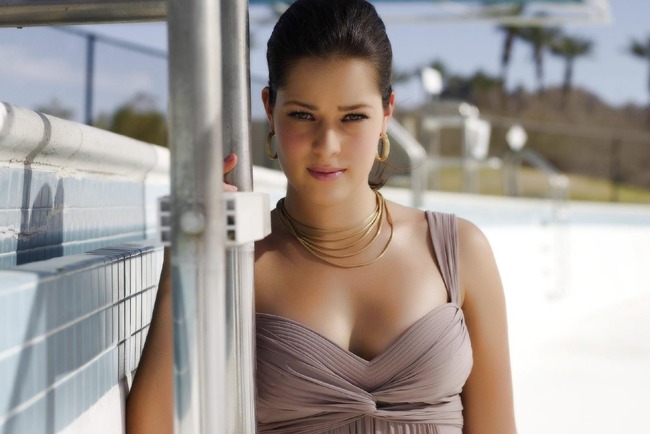 Image via greenobles.com

It is about time Ana Ivanovic won an Olympic medal. We would love to see it this year.
9. Louisa Necib: France, Soccer
Image via tumblr.com

Louisa Necib doesn't look as pretty on the field because she is busy dominating her opponents. This is your chance to start looking at her from a different angle.
8. Leryn Franco: Paraguay, Javelin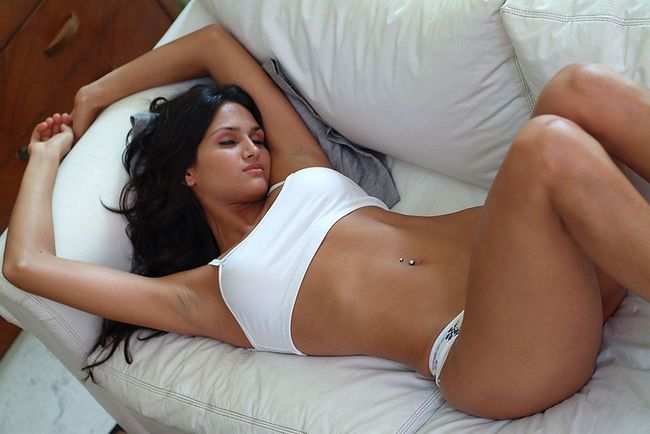 Image via fatbuddhastore.blogspot.com

Sorry, I just couldn't help myself. I had to include Leryn Franco. She is hands down the sexiest woman from Paraguay of all time.
7. Paula Chermont: Brazil, Polo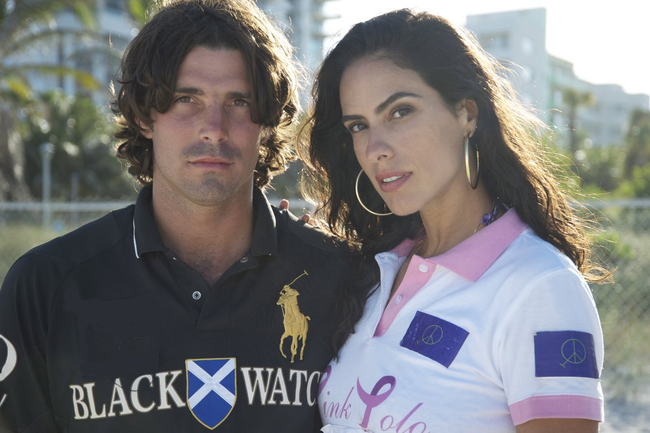 Image via hauteliving.com

Polo is a sport, right? More people might want to watch it now that they know about Paula Chermont.
6. Sydney Leroux: Canada, Soccer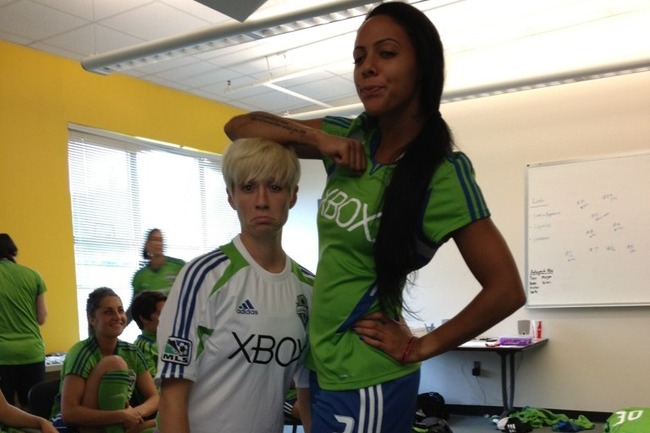 Image via topdrawersoccer.com

I bet you didn't think Sydney Leroux was from Canada being that she plays for the USA. Well, she was born in Canada, but made the right choice to play for the USA.
5. Victoria Pendleton: England, Biking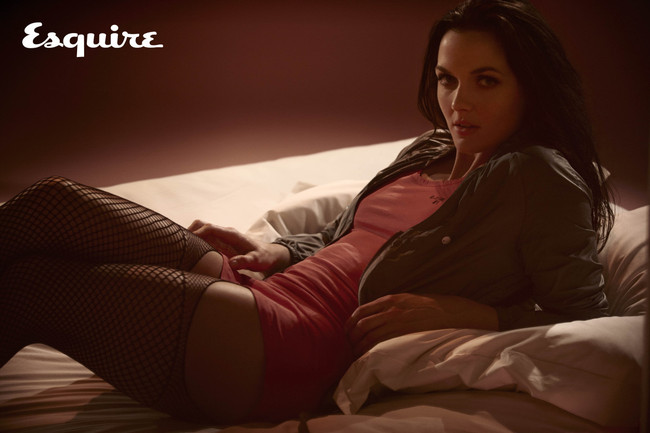 Image via shakeupthesky.com

Riding a bike isn't sexy unless Victoria Pendleton is the person on it.
4. Stephanie Rice: Australia, Swimming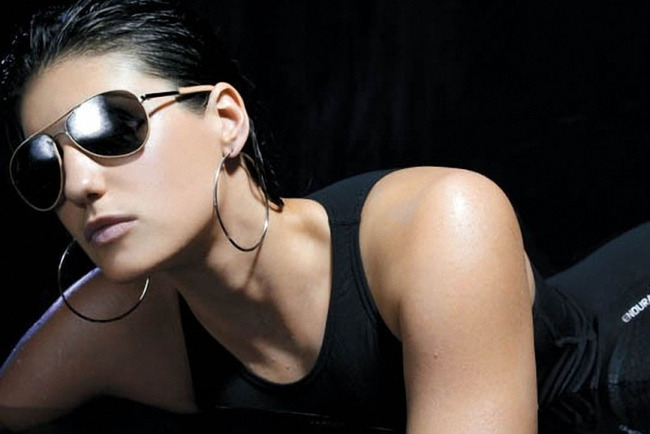 Image via life-of-celebrities2.blogspot.com

If you haven't already fallen in love with Stephanie Rice, this just might be the year. Remember the Twitter post?
3. Alex Morgan: USA, Soccer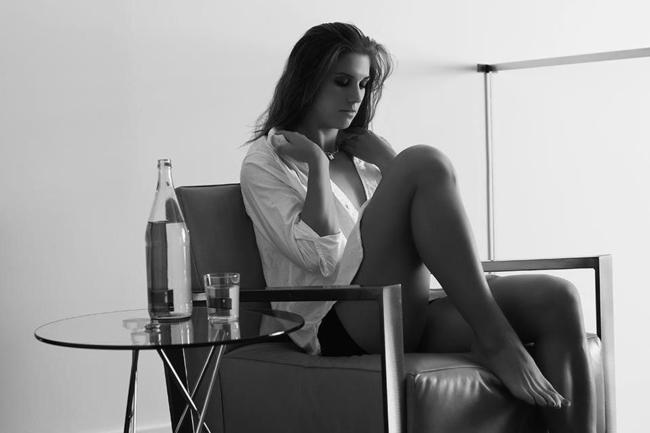 Image via 3bp.blogspot.com

Not too many people agree that Alex Morgan is the hottest woman from the USA. I am not one of those people.
2. Anna Semenovich: Russia, Figure Skating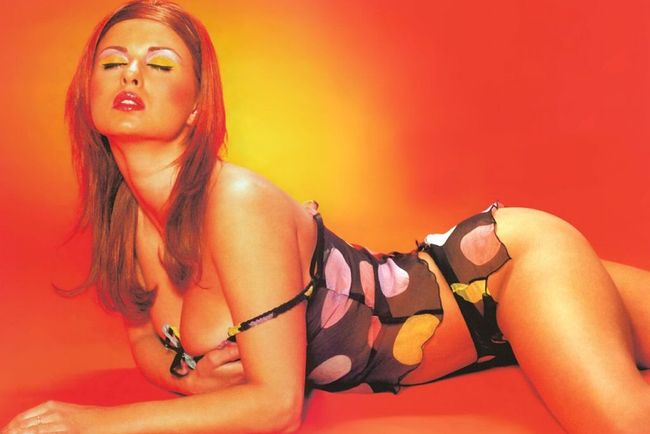 Image via portwallpaper.com

Being named the hottest female athlete in Russia is an honor in itself. The list of beautiful Russians is longer than the line at the DMV.
1. Roxy Louw: South Africa, Surfing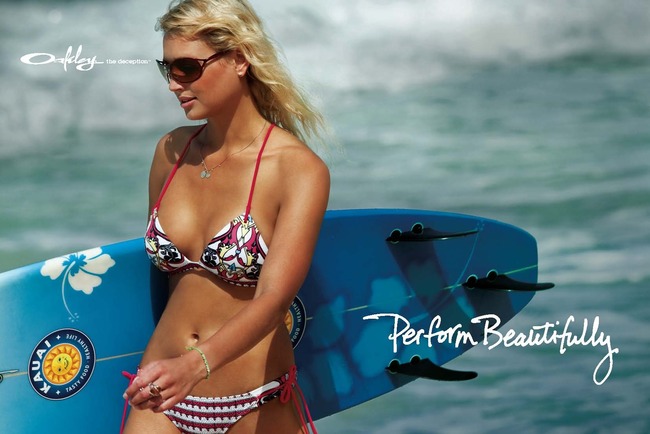 Image via ergosportmodels.com

Yep, Roxy Louw. Who is she? Maybe it is about time you looked her up, she is definitely worth it.
Keep Reading