British Open Favorites 2012: Tiger Woods and More Stars on Shaky Ground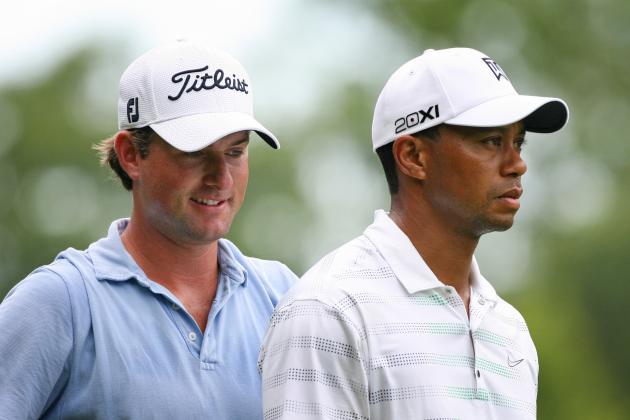 Hunter Martin/Getty Images

Think about the way the major championships have gone over the last three or so years. Few have been won by players you've ever even heard of.
Or in the case of Bubba Watson and Webb Simpson, you may have previously heard of them but you likely knew less about them than any D-list celebrity you can think of prior to them winning their respective major.
What's that got to do with anything? Well, if you're trying to figure out a group of players to favor as the British Open championship begins Thursday at Royal Lytham, don't pick a player who has done it before.
You'd be better off throwing all major winners' names off the map and then blindly pointing to a random name.
If you know a name, such as Tiger Woods, Phil Mickelson or Ernie Els, you'd be wise to bet all your money against that player this week. None of them will win. And here's why.
Begin Slideshow

»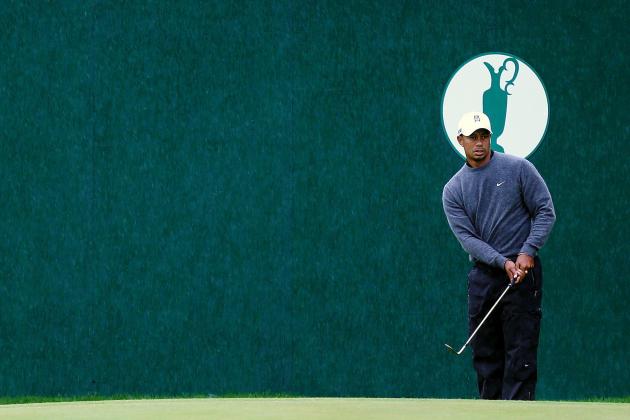 Ross Kinnaird/Getty Images

It's enough to remember the Saturday and Sunday collapse Tiger Woods had at The Olympic Club in San Francisco. That's it, that's all you need.
His collapse there tells you all you need to know as to why Woods will not capture his fourth British Open title this week at Royal Lytham and St. Annes.
If you forgot, Woods closed the second round tied for the lead before playing a brutal third and fourth round.
Woods seemed to have the groove in the opening days in San Francisco. In the end, he was the same ole guy who has struggled for the past three seasons.
There is little evidence Woods is ready to flip that script this week at Royal Lytham.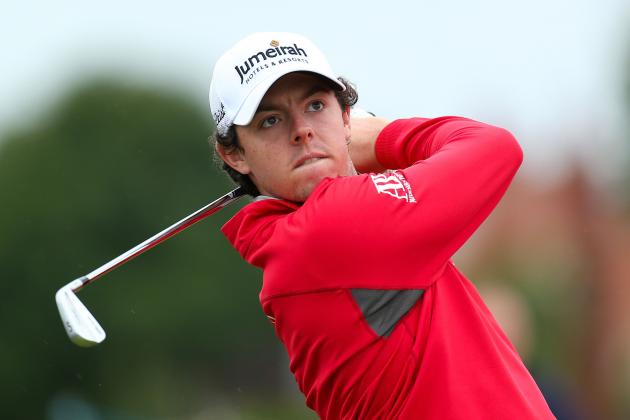 Ross Kinnaird/Getty Images

Since winning the 2011 U.S. Open, Rory McIlroy has looked downright human as a golfer. Sure, he officially took over the world No. 1 ranking earlier this spring, but his record at majors has been dreadful.
Of course, as the defending champion last month, he missed the cut at the U.S. Open. He tied for 40th at the Masters and was a non-factor in the two majors he played in 2011 after capturing the USA national championship.
McIlroy is still considered one of the finest players in the world. But his game hardly matches the course and conditions present this week at Royal Lytham and St. Annes.
Don't expect a comeback by the young Irishman this week.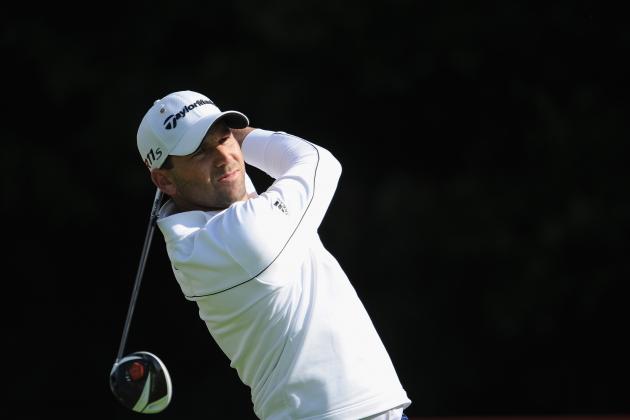 Stuart Franklin/Getty Images

Sergio Garcia remains the player I am most empathetic toward. He is the single player yet to win a major who, in my mind, absolutely must before his career is finished.
Yet, as each major passes, that likelihood seems to be trimmed to where it is now. If we were talking odds, they're probably around 80-to-1 (I haven't actually looked).
If we're talking reality, we can safely assume Garcia will not win this week, or next month in the PGA Championship at The Ocean Course in Kiawah, S.C.
It is really sad to see a player with such potential not reach it. Garcia could have been one of the greatest golfers to ever live. For some reason that just didn't happen.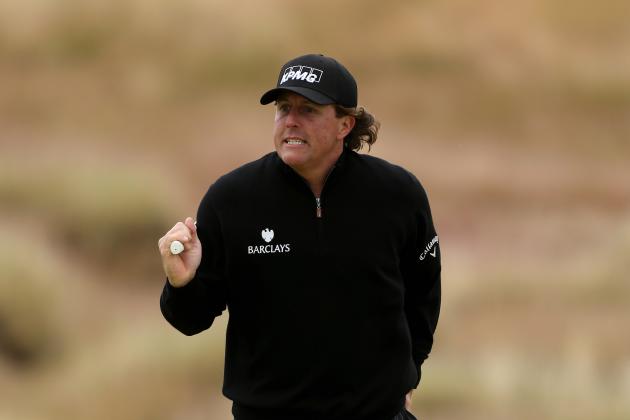 Warren Little/Getty Images

Phil Mickelson began 2012 playing some pretty decent golf. On the West Coast Swing, it even appeared Mickelson had finally figured out the one element of his game that had plagued him for years on end—putting.
And to some degree it's true that he has. But the future San Diego Padres owner has been unable to put everything together in either of the two majors played so far this year.
Sure, he came pretty close at Augusta, but he was never in contention last month at The Olympic Club, finishing in 65th place.
And though Mickelson's excellent short game would seem to aid him in his quest for his first Open Championship, the links golf setup overall is not.
Don't count out Phil, simply because you never can. But don't expect him to win either.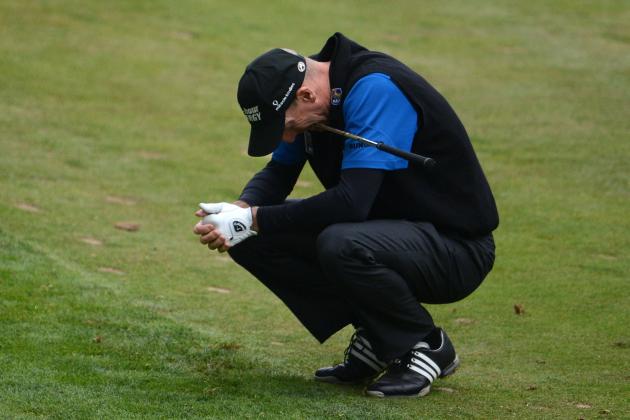 Stuart Franklin/Getty Images

Jim Furyk frankly should have won the 2012 U.S. Open. It was signed, sealed and about to be delivered when the golf gods caused the veteran to fall into some psychedelic funk and throw the tournament away in just a few holes on Sunday.
His overall week was exceptional for an older player. But that's his biggest problem. Older players only get so many chances. Eventually they are going to run out of them and falter down the stretch.
In fact, there is next to no chance Furyk matches his play at The Olympic Club from a month ago. Not only that, but it's highly unlikely he'll do it again in a major for the next year or so.
It's too bad he couldn't close at Olympic, but it certainly made for great drama. And that's ultimately what we all want in sport.
Even if none of these five players contend this week, the drama promises to be high at Royal Lytham and St. Annes.