Why Trading Rick Nash to Detroit Is Absolutely the Wrong Move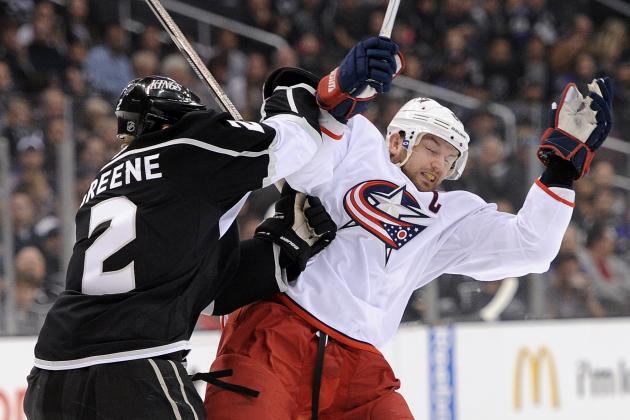 Harry How/Getty Images

There's trouble in the D. In the wake of Zach Parise and Ryan Suter joining the Minnesota Wild, the NHL is buzzing with possibilities for the teams that missed out on the top two free agents. The biggest magnifying glass seems to be on the Detroit Red Wings.
For fans, it is undoubtedly frustrating that the Red Wings missed out on the top two players in an exceptionally weak class of free agents. This frustration is what is fueling the constant stream of calls to trade for Rick Nash from divisional rival Columbus.
This is the absolute worst possible decision to even think about.
It may not be what fans want to hear, but it is what needs to be said. Moving Rick Nash to Detroit would be a mistake for the long-term future of the team and Detroit's status as a prudent hockey power.
With all due respect to my colleagues here at Bleacher Report, the following are convincing reasons to stay out of the Rick Nash sweepstakes:
Begin Slideshow

»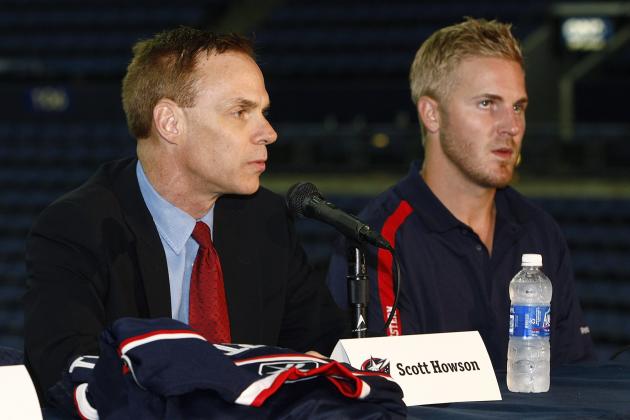 John Grieshop/Getty Images

The first thing that anyone, fan or otherwise, must do in even thinking about the idea of trading Rick Nash to Detroit is look to Mr. Scott Howson. Howson is widely considered one of the worst general managers in all of the NHL, and he has not done much to shake this label. His most shining moment may have come this past draft, when he turned down a trade for the entire draft board of the New York Islanders in exchange for one pick.
Howson continues to bask in the spotlight during the Rick Nash sweepstakes.
Before embarking on a quest to acquire Nash, the Red Wings fans need to realize that Mr. Howson has stated that he needs "four or five major pieces." That is before we consider that this would be the "discounted" price that division-mate Detroit would not be privy to.
For Detroit, based on my reasoning, it would look more like five major pieces (both talented roster players and blue-chip prospects) and an early draft pick.
That equals the number of men on the ice at any given time for Detroit in return for one player.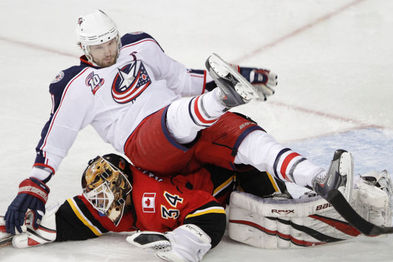 Teams in the free-agent hunt this year are very wary of the antics of Alexander Semin. He has been publicly humiliated by a TSN panel for his lack of work ethic and being an all-around "loser."
What's so different about Rick Nash?
Nash was brought into Columbus to be a leader, captain and the face of the organization. He even had a no-trade clause. After nine seasons of basement dwelling (save one first-round exit via the Red Wings), Nash has obviously grown tired of being a leader, captain and face of the organization.
He demanded Columbus trade his huge contract—on his own terms. Nash is leaving the city, team and fans high and dry, and he seems to have really no reason except that he is tired of playing there.
What if Detroit trades for Rick Nash and, God forbid, they miss the playoffs for a few years? What's to stop him, hefty contract in hand, from demanding another trade?
Maybe the (Ontario-based) TSN panel should have at least ceded that Alex Semin never demanded a trade. Why the pass for Nash?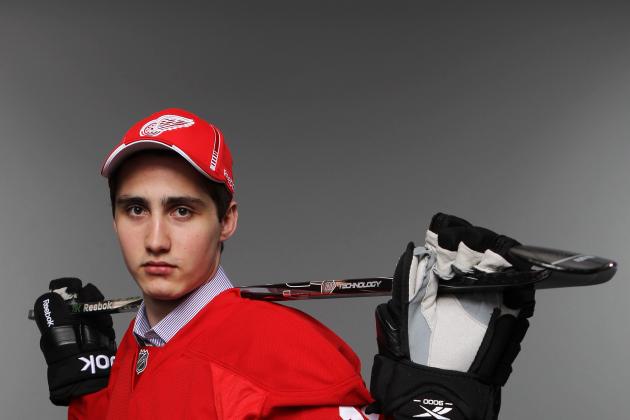 Nick Laham/Getty Images

Fans of the Detroit Red Wings have had it pretty good for the last 21 years. Various big names have donned the iconic Winged Wheel, and many Cups followed them. Naturally, Red Wings fans desire and expect these good times to continue.
But times have changed. This is a league of building through the draft, a salary cap and parity across the league.
Howson will definitely be after some major Detroit prospects, and that is perhaps the scariest part of the entire deal. Names like Jurco, Pulkkinen or Nyquist would be gone forever, along with roster players like Johan Franzen, Danny Cleary or Jakub Kindl.
Why in the world the Red Wings even consider giving up players that have the talent to make deep playoff runs in a few years is mind-boggling.
John Grieshop/Getty Images

If that list of names to be traded were not enough, Nash's contract adds insult to injury.
According to capgeek.com, the Red Wings have almost $17 million in cap space. Rick Nash would come rolling into Motown with a cap hit of a whopping $7,800,000. Worse yet, the contract has another six years left on it.
That is a bigger cap hit than Pavel Datsyuk, Henrik Zetterberg or Franzen.
Nash's point production must warrant this, right?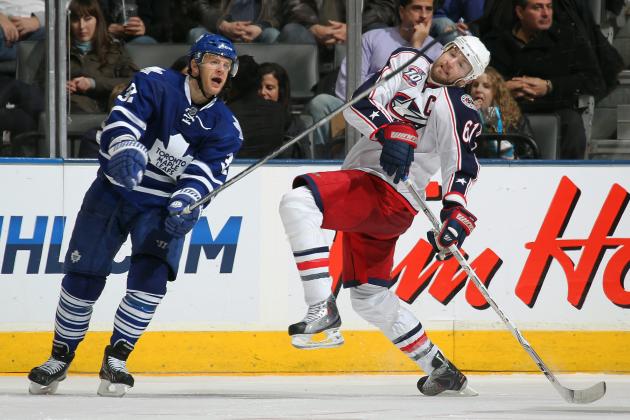 Claus Andersen/Getty Images

Wrong.
Nash has been declining in his point production for the last three seasons, and last season he finished 59th in total points in the NHL.
To put things in perspective, Detroit Red Wings center Valtteri Filppula finished 36th in that same category, and his cap hit is $3,000,000.
The fact of the matter is that Rick Nash is a player who is past his prime. He still has a lot left in the tank, but nothing close to his days of hovering just below 40 goals.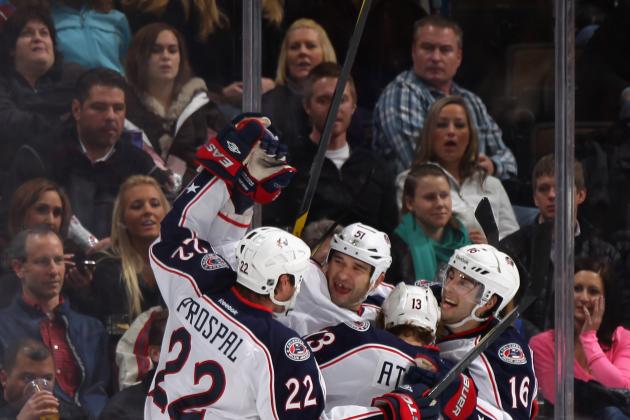 Doug Pensinger/Getty Images

Another baffling aspect of considering this trade is that the Red Wings would be giving division rival Columbus ammunition to win with.
If the Red Wings are to continue beating the Blue Jackets for years to come, the last thing to do to ensure that would be to hand over a deep prospect pool and other players. In sports, the general rule is to never help the enemy, especially a divisional one in need of prospects.In the Rick Nash sweepstakes, this rule is especially true.
For Detroit, the Rick Nash sweepstakes are best safely watched from afar, patiently waiting to see what franchise shells out their future for a player who has attracted way too much attention.