UFC 150: Donald Cerrone vs Melvin Guillard Head to Toe Breakdown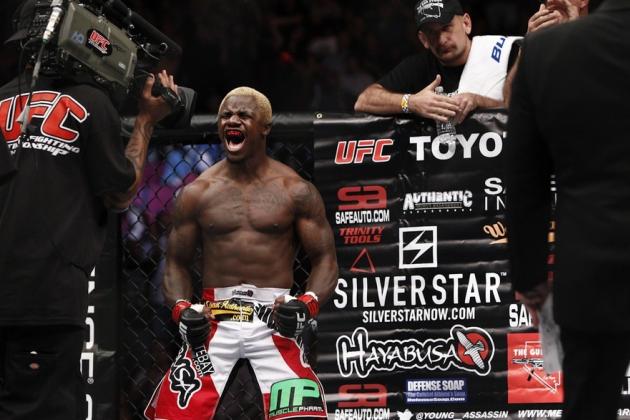 Photo Credit: Esther Lin/MMA Fighting
The UFC 150 fight card is less than a month away, but it just now announced its co-main event.
And for the fight fans in Denver, it's going to be a good one.
Two highly talented lightweights in Donald Cerrone and Melvin Guillard are set to throw down, with the winner likely inserting himself back into the 155lb title picture.
Cerrone is trying to get another long streak going, recently defeating Jeremy Stephens after having his five fight win streak snapped by Nate Diaz in December. A win over Guillard will add a nice UFC veteran to his resume.
Guillard is also trying to work his way back towards the top, having a five fight win streak of his own snapped by back-to-back losses to Joe Lauzon and Jim Miller.
"The Young Assassin" got back on track at UFC 148 with a win over Fabricio Camoes, but he failed to finish a fighter he was expected to defeat with ease and could use an impressive performance against Cerrone to gain some momentum.
Begin Slideshow

»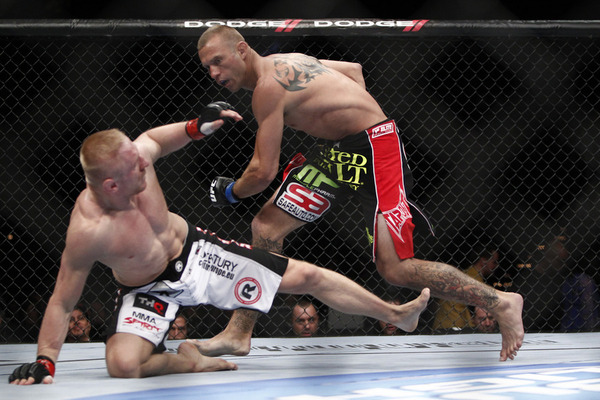 Photo Credit: Esther Lin/MMA Fighting
This is the most interesting aspect of the fight.
Both of these fighters are true finishers, and while Guillard may possess more one punch knockout ability, Cerrone's technical striking is a dangerous weapon in itself.
Cerrone has a more balanced offensive attack, utilizing leg kicks and the traditional muay thai knees and elbows, but Guillard knows he has power in his hands and he uses them well.
If this fight stays on the feet, it could easily turn into a fight of the night candidate, as both men could easily tag each other multiple times within the first few minutes.
Honestly, no one has a clear advantage on in the standup department and it could easily go either way.
Advantage: Toss Up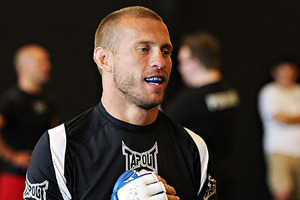 Cage Religion.com
The knock on Melvin Guillard is always that he has a less than desirable ground game, and with Guillard's power on the feet one would think Cerrone is going to try and get him to the mat at some point.
The problem is even if he gets Guillard on the mat, he won't have an easy time keeping him down.
Guillard's ability to get to his feet has become one of his greatest strengths inside the cage, and he could easily try to implement a sprawl and brawl style against the better grappler in Cerrone.
If the roles become reversed, it's hard to see Guillard controlling Cerrone on the mat for long. Cerrone has an excellent guard and his ability to execute sweeps equally good.
Once again, this is a close call. Both men are capable of getting a takedown or two, but it's hard to imagine either guy dominating from the top position for very long.
Advantage: Toss Up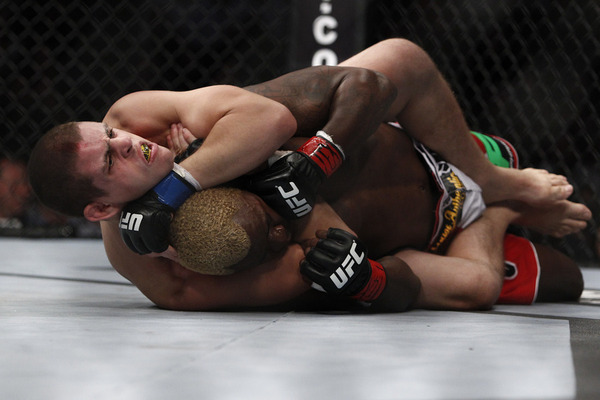 Photo Credit: Esther Lin/MMA Fighting
This is where the fight takes a dramatic turn.
All of Guillard's UFC losses have come by submission, and Cerrone has an awesome BJJ game.
Of Cerrone's 18 wins, 13 of them have come by tap out, and whether he is on top or bottom he has the ability to earn the submission.
This is the one area in the fight that gives a clear advantage to one fighter, and unless Guillard wants to end up on the wrong end of a choke, he may want to stay away from the ground game entirely.
Advantage: Cerrone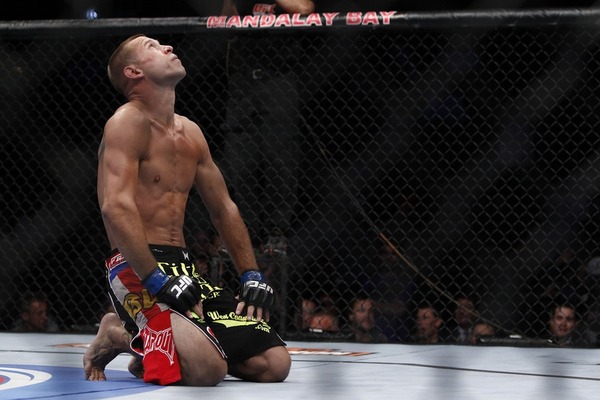 Photo Credit: Esther Lin/MMA Fighting
This is going to be one hell of a first round.
Both of these fights have a lot of quick stoppages of their opponents on their resumes, and odds are these two are going to come out looking to finish quickly.
Guillard's best shot at winning this fight is going to come on the feet, and he does have the ability to keep it there if he fights smart.
In his past losses to Lauzon and Miller, Guillard made fight changing mistakes very early in the bouts and they both ended up resulting in a quick submission loss.
If Cerrone can dupe Guillard into throwing his wild haymakers early in the fight, he could easily use the openings to drag the fight to the mat and do his best to lock in a quick choke.
Both of these fighters have struggled in high profile bouts before, and the one who is able to overcome that will be the guy who takes it.
Personally I think that guy is Cerrone. He has seemed like a mentally stronger fighter since he started fighting inside the Octagon, and other than getting out boxed by Diaz he's been flawless.
Prediction: Donald Cerrone by 1st Round Submission (Guillotine Choke)